In this review, we'll be talking about Kevin David's Zon Ninja Masterclass. This course is all about teaching you how to build a successful Amazon FBA business, covering topics like finding winning products, reliable suppliers, and optimizing your product listings. You'll also learn about product launches and traffic generation so that you can scale your business to six or even seven figures.
Now, before we get into the details, there's something you should know. Kevin David was actually fined by the FTC for 53 million dollars. Although he only had to pay out 2.6 million, it's still a significant amount. So, if you're considering buying anything from Kevin David, it's important to be aware of this.
On a different note, it seems like Kevin David is no longer offering the Zon Ninja Masterclass. Instead, he's currently selling a software called Zonbase, which helps Amazon sellers automate their business. It looks like he's shifted his focus from training to software development.
If you're interested in learning about other courses to start your Amazon FBA business, be sure to check out the links provided at the end of this article.
And, if you're looking for a different business model altogether, I'll share with you my personal favorite that has allowed me to make a full-time passive income.
Who is Kevin David?
Kevin David is an Oregon entrepreneur who has made a name for himself in eCommerce coaching, particularly in the realm of Amazon FBA. He was once a leading seller on Amazon before founding THATLifestyleNinja, a company that aims to help people acquire business skills and break free from the corporate 9-5 routine.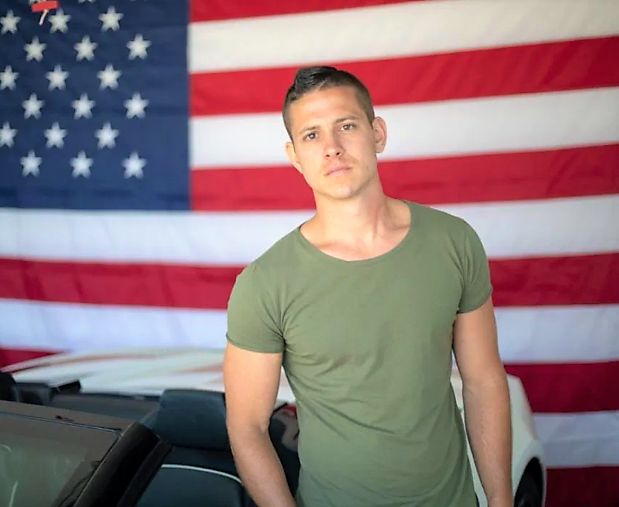 Through his teachings, Kevin has inspired thousands of people to become entrepreneurs and create their own path in life. He has a massive following on social media, with 800K followers on Facebook, 402K followers on Instagram, and over 1.31M subscribers on Youtube.
On his official website, there are numerous success stories from over 2300 of his students who have quit their corporate jobs after joining Kevin's Zon Ninja Masterclass and finding success with Amazon FBA.
However, not all is as it seems with Kevin David. Some have accused him of being a fake guru, and these accusations were found to be true by the Federal Trade Commission (FTC) on Nov. 16.
The FTC took action to shut down Kevin David for promoting YouTube scams related to Amazon FBA and cryptocurrency schemes. Despite his past success, it is clear that Kevin David's methods are not entirely honest or trustworthy.
Recommendation: Best Alternative To Amazon FBA
How does Zon Ninja Masterclass help you make money?
Zon Ninja Masterclass is an online course designed to teach you how to build a successful ecommerce business using Amazon FBA.
One of the main focuses of the course is private labeling, where you create your own brand to sell on Amazon. You'll learn about various strategies for selling on Amazon and how to become a leading seller. The course covers important topics like listing your products, marketing tactics, lead generation, and Amazon FBA seller regulations.
The Non Ninja Masterclass is divided into six modules, each containing a combination of videos and text documents to help you succeed from scratch.
Zon Ninja Masterclass Course Modules
This course is designed for beginners and experienced sellers alike, with 6 core modules and over 100 step-by-step videos to guide you through the process.
Module 1: Product Research
In this module, you'll learn how to set up your company and use Amazon Seller Central. Trademarks and patents are also covered, which is crucial information for any seller. The main focus of this module is finding the perfect product to sell using various tools and methods.
Module 2: Suppliers and Shipping
Finding the right suppliers and shipping your products can be daunting, especially for new sellers. This module has 7 step-by-step videos to help you find the best suppliers from Alibaba, 1688, or even American-based manufacturers. Kevin, the instructor, then explains the process of ordering your product and importing it from China to the Amazon FBA warehouse.
Module 3: Listing Optimization
Creating an effective listing is crucial to the success of your product. In this module, you'll find 9 videos that provide great detail on creating your listing and protecting your brand from being copied by other sellers. There are also tips on how to get the perfect product photography, which can make a huge difference in sales.
Module 4: Product Launch Strategies
In Module 4 of Kevin David's Zon Ninja Masterclass, you'll learn how to successfully launch your product and avoid the common pitfalls that many sellers face.
With 9 informative videos, you'll discover how to get your product ranking on Amazon, which is crucial for visibility. Kevin will also guide you through strategies such as giveaways, reviews, video ads, coupons, and email marketing to boost your sales and increase your revenue.
Module 5: Amazon PPC, ClickFunnels, Facebook, and Instagram Traffic
In Module 5, Kevin dives deep into Amazon PPC and keywords, teaching you how to keep your PPC costs down and avoid wasting your hard-earned money.
He also explains how to use social media and Clickfunnels to gain an edge over your competition. With 12 detailed videos, you'll learn from Kevin's extensive experience in these areas.
Module 6: Amazon Seller Central Hacks
Module 6 covers Amazon Seller Central hacks to help you avoid negative feedback, prevent suspension, and even open multiple accounts. These 6 videos will give you the knowledge you need to protect and grow your Amazon business.
Bonus Modules
But that's not all! Kevin David's Amazon Ninja Course also includes bonus videos on International Expansion, Software Hacks, and Merch by Amazon.
You'll also gain access to replays of all Kevin's live Q&As and membership of his private Facebook group, providing ongoing support and insights to help you succeed.
Who is Zon Ninja Masterclass for?
The course is designed to teach you everything you need to know about selling physical products on Amazon. The sales page states that it's suitable for both beginners and advanced sellers, and provides a ton of valuable content. Sounds great, right?
However, it's worth noting that building a successful Amazon FBA business is no easy feat. Even with the help of THATLifestyleNinja, it can be a tough task. If you're new to working online, it may not be the best fit for you.
That said, if you're willing to put in the time and effort to learn, and are serious about starting a successful Amazon FBA business, Zon Ninja Masterclass could be a great investment for you. Just be prepared to work hard and stay committed to the process.
Recommendation: Best Alternative To Amazon FBA
How much does it cost?
While the price can vary throughout the year, I've noticed that it's usually offered at $1997. That being said, there is also a monthly payment option for those who prefer to pay in installments. This option typically costs $597 per month for five months, which adds up to a total cost of $2,985.
However, it's important to keep in mind that launching a successful Amazon business requires more than just the cost of the course. You'll also need to invest in inventory or create your product, as well as allocate funds for advertising. In fact, I found that most sellers spend at least $5000 to get their product up and running.
Additionally, to fully follow the Zon Ninja Masterclass training, you'll need to use software like ZonBase, which is recommended by the course. ZonBase costs at least $37 per month, but there is apparently a student discount available for those enrolled in the course.
Zon Ninja Masterclass Discount?
I heard that some people have managed to snag a discount for Kevin David's Zon Ninja Masterclass, but it's not exactly a common occurrence.
If you're hoping to save some cash on the course, your best bet is to tune into Kevin David's sales webinar. During the webinar, he may offer a discounted rate for the course that you can take advantage of.
Refund Policy
While it's not impossible to get a refund, there are several conditions that you must meet first.
Firstly, you need to request a refund within 14 days of purchasing the course, and you can't have viewed more than 40% of the course materials. Additionally, you can't have paid for the course in installments or received discounted access.
If you meet all of these criteria, you must complete Module 1 from start to finish and complete the 5 Steps of Product Research. You also need to receive quotes from at least three different suppliers and participate in the private Blackbelt Facebook group. In the group, you must write one post per week, or one comment on another member's post, or ask one question you may have or advice from members.
Despite meeting all of these requirements, there have been reports of refund issues on BBB.org. So while a refund is possible, it may not be easy to obtain.
Are students getting results?
On the reviews page, you'll find testimonials from students of Kevin's other training programs mixed in with those for Zon Ninja.
While some impressive student results are highlighted, it's worth noting that most of the dated ones appear to be from 2018 or earlier. It's possible that selling on Amazon has become more competitive in recent years, making it harder for newcomers to break through and build a successful business, even with the help of the Zon Ninja Masterclass.
It's also worth keeping in mind that most Amazon sellers earn less than 20% in profit, according to our research. So, when you see sellers reporting their revenue numbers, take that into consideration.
Zon Ninja Masterclass Pros and Cons
Kevin David's Zon Ninja Masterclass is an Amazon FBA course that has some benefits and drawbacks you should consider before signing up.
Pros
Regularly updated with free updates for existing students.

Access to a private Facebook group where you can ask Kevin David and other students for advice.

Actionable marketing tactics that are easy to follow.
Cons
Unscrupulous marketing tactics, such as fake scarcity and numerous upsells within the training.

The refund policy is complicated, and some students have struggled to get their money back.

The course is overpriced compared to other Amazon FBA courses.

Lack of success stories from students who started after 2018.

Startup costs of Amazon FBA are not mentioned on the sales page of Zon Ninja. To give yourself a decent chance of success with Amazon FBA, you need to make a significant investment ($5,000+) beyond the price of the course.

Kevin David was sued by the FTC for

his fraud schemes

. This may raise ethical concerns for some individuals.
Is Zon Ninja Masterclass a scam?
Zon Ninja Masterclass is not a scam. However, the course has been a topic of controversy, mainly because of Kevin David's questionable marketing tactics. Although several YouTubers have criticized him, Kevin David has still managed to gain a large following online, and many people have praised him and his online courses.
However, some of that praise may be a little suspect. Many of the positive reviews on sites like Trustpilot come from people who have recently discovered him and hope that he'll help them make money online.
Unfortunately, the Zon Ninja Masterclass is no longer available due to Kevin David's legal troubles. On November 16th, 2022, the Federal Trade Commission (FTC) shut down Kevin David for promoting YouTube scams related to Amazon FBA (Fulfilled by Amazon) business and cryptocurrency schemes.
The FTC fined Kevin David $2.6 million, which was down from the total monetary judgment of $53 million, partly due to his "inability to pay." In other words, Kevin David is now out of money. If the FTC discovers that he has more money, the whole $53 million judgment will be reinstated.
In conclusion, it's best to stay away from Kevin David and his courses, including the Zon Ninja Masterclass. The evidence shows that he's been involved in questionable practices and is now facing legal consequences.
Zon Ninja Masterclass Alternatives
If you're interested in selling on Amazon and looking for alternatives to Kevin David's Zon Ninja Masterclass, here are two great options to consider:
Private Label Masters by Tim Sanders
If you're looking for a high-quality course on private labeling, Private Label Masters by Tim Sanders is an excellent choice. Tim has achieved incredible success on Amazon and has made over $60 million dollars in the last few years alone.
The course is expensive, coming in at $5,000, but it's worth the investment because the strategies he teaches are current and highly effective. Tim is also very active in the private Facebook group, so you can expect to get plenty of support and guidance from him and your fellow students. The Amazon PPC training in this course is top-notch as well.
For more information, you can read my review of Private Label Masters.
AMZ Champions 4.0 by Trevin Peterson
If you're looking for a more affordable option, AMZ Champions 4.0 by Trevin Peterson is a great choice. While still teaching private labeling, this course is much cheaper at $1,500. Trevin's strategies are also current and effective, and he's highly involved in his private community. One unique feature of this course is that Trevin verifies five products during your product research phase. He also hosts weekly live coaching calls.
Other Popular Amazon FBA Courses
While these are our top two recommendations, there are many other popular Amazon FBA courses available. If you want to explore more options, you can check out our list of the best Amazon FBA courses.
Is Amazon FBA still profitable in 2023?
If you're thinking of starting an Amazon FBA business, you might be wondering if it's still a profitable venture. Well, according to the 2023 State of the Amazon Seller Report, 64% of sellers are profitable within their first year on Amazon, which is great news for new sellers. However, sustaining those profits in the long-term can be a challenge.
One common mistake people make when starting an Amazon FBA business is having unrealistic expectations. They think they can easily make money on autopilot without putting in any effort, but that's not the case. The reality is that Amazon FBA is a highly competitive business model. You're not just competing with other third-party sellers, but also with brands, suppliers, and Amazon themselves.
To succeed in this business, you need to be prepared to put in a lot of work in every aspect of the business. Even if you find a profitable product, it might not stay profitable in the long-term because other players can come in and duplicate your product. That means you need to pay constant attention to product research, supplier selection, listing optimization, and Amazon PPC, among other things.
When you weigh the pros and cons of selling on Amazon, you'll see that the cons outweigh the pros. However, that doesn't mean you can't make a profit from selling on Amazon FBA. It just means you need to put in the work and stay competitive. Ultimately, it's up to you to decide if Amazon FBA is the right business model for you.
Is there a better way to make money online?
If you're new to online business, you might wonder if there's a better business model that doesn't need initial capital and can do it as a side hustle.
Of all the business models I've tried, affiliate marketing is the easiest and most rewarding so far.
In affiliate marketing, you can run your business almost with zero cost. Most importantly, you don't need to invest in creating and developing any products.
Also, it is less time-consuming since you don't have to manage inventory or handle customer service.
You can enjoy a steady stream of passive income while going on vacation or working a full-time job.
Since the world is full of uncertainty, I'd always choose a business model that has the lowest risk.
But How Much Can You Earn in Affiliate Marketing?
A 21-year-old student from my #1 recommended training platform of affiliate marketing was able to earn $7,395 in just 1 week, which means he made more than $1k a day…all while using free traffic methods.
For more information, you can check out my full review of Wealthy Affiliate.
Where to Join Wealthy Affiliate?
Wealthy Affiliate has a very simple pricing scheme. It has a free and premium membership.
If you want to feel about Wealthy Affiliate, you can sign up for the starter membership here (no credit card required). You can select to be a free member with no time limit.

And as a starter member, you can get instant access to the community, live chat, over 500 training modules, 2 classrooms, networking, commenting, 1 free website, and access to the keyword tool.

You can enjoy all these values without paying a penny.

So I strongly recommend you register a free account and see it yourself.