If you're looking to build a business on Amazon, you might have heard of Sophie Howard who is known as the Amazon Selling Queen.
Amazon FBA (Fulfillment by Amazon) is one of the few businesses that is still fast growing during Covid 19. This drives so many aspiring entrepreneurs to look into this global marketplace when trying their hands at eCommerce.
To be successful with Amazon FBA, you need a blueprint that's been proven to work and easy to replicate.
One of the most popular Amazon FBA courses today is Sophie's Blue Sky Amazon.
But you may ask, "is Sophie Howard a scam?" Is the Blue Sky Amazon course worth it?
Since I'm not an affiliate of Sophie's course, so you can rest assured that my review is genuine.
Blue Sky Amazon Course Review – Key Takeaways
In this Blue Sky Amazon course review, I'll be covering the following topics:
Who is Sophie Howard?
Sophie is a New Zealander born in the U.K. who started her FBA business while looking after her newborn baby at home in 2014.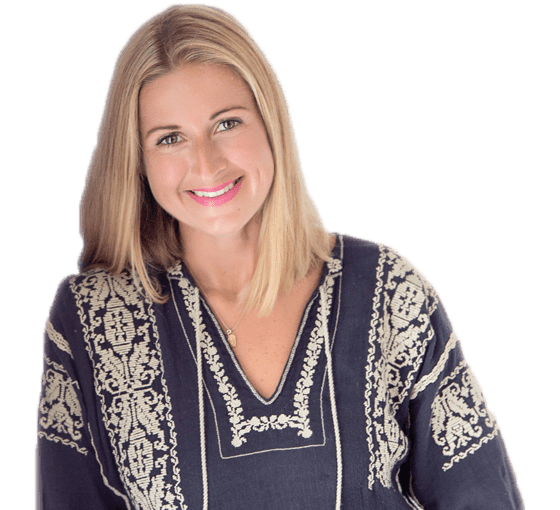 Within 18 months, she successfully established a 7-figure eCommerce business on Amazon selling tea products with a team of virtual assistants.
Today, Sophie is known as "The Amazon Selling Queen" and creator of the brand "Aspiring Entrepreneurs".
An evidence of her proven private label system is her organic tea brand called "Higher Tea". This brand received an offer of acquisition from a company, which she mentions repeatedly throughout her courses.
In 2016, Sophie published a book titled Amazon Jetstream Income which features her selling experiences and promises to help people launch business on Amazon. I bought her book on Kindle but didn't find much useful information for beginners. It is more like an extended sales pitch.
That said, Sophie has appeared on a variety of podcasts since 2017. One of the podcasts that features Sophie and Augustus Kligys, the creator of Orange Klick can provide you with some helpful advice on Amazon FBA.
After the outbreak of Covid 19, Sophie launched a new course Kindle Publishing Income which claims to teach students how to earn money through Kindle Direct Publishing.
Recommendation: Here's The Best Alternative
What is Blue Sky Amazon Course?
Sophie named the course Blue Sky Amazon Seller Academy which is made of two courses.
It includes 14 modules of teaching that cover the entire Amazon FBA business model. The main focus is helping the mid-level seller create long-selling products and scale with the virtual assistants, sales funnels and other online services e.g. Feedback Genius.
I don't mean that an entry level seller can't learn from Sophie's courses. But if you already have an idea of how the Amazon FBA model works, you will benefit most.
FBA stands for Fulfillment by Amazon, a service that enables you to store and ship your products via Amazon's huge warehouse network.
The Amazon FBA process is a simple but powerful way to grow your online business without having to invest thousands of pounds in warehouse facilities or staff.
Amazon charges a per-product fee based on the weight and dimensions of the package, and a monthly storage fee based on cubic meters. These fees include Per-item order fulfillment fees, storage fees, and long-term storage fees.
Recommendation: Here's The Best Alternative
An Overview of Product University Course
Module 1 – Foundation
Video Duration: 5 hours, 37 minutes and 50 seconds.
This module is a foundation for the course. It is divided into four sessions and covers introductory concepts, including:
Sophie's resume
The positive mindset to help you build a successful FBA business
Planning for the coming year
Exploring the Pros and cons of other business platforms e.g retail arbitrage.
Apart from that, there's a discussion on how to build a sales funnel. Sophie would show you how she creates one. On a large scale,
There's also a discussion on sales funnels. And she would walk you through the process of building a funnel much faster than what she did some years back.
Overally, this module contains some valuable information. But since Sophie crisscrossed the ideas and concepts, this module is not structured in a way that helps you to take notes easily.
Module 2 – Product Selection Strategy
Video Duration: 5 hours, 16 minutes & 41 seconds
In this module, unlike most Amazon FBA coaches that teach you to choose products that sell quickly, Sophie thinks that a high MOQ (minimum order quantity) is beneficial to a vendor because it creates a higher entry barrier. This can reduce the number of competitors.
In another word, Sophie aims to teach you how to create highly exclusive products that can sell for a long time.
Module 3 – Basic of Sales Funnels
Video Duration: 5 hours, 24 minutes & 19 seconds
This module is broken down into four sessions. In the beginning, Sophie would provide you with an overview of sales funnels and their components e.g. ads, lead magnets, etc.
In the 2nd session, Sophie would walk you through the process of setting up a funnel using Russeell Brunson's Clickfunnels.
This follows by the 3rd session in which Sophie would show you how she set up a funnel for her student's chosen product and a Facebook ad campaign to drive traffic.
Lastly, the 4th session begins with an evaluation on her student's funnel and a 30 minutes of Q&A.
Module 4 – Who will you hire to be your Virtual Assistant?
Video Duration: Time: 4 hours, 28 minutes & 20 seconds
This module is made up of 3 sessions with all focusing on how and where to hire virtual assistants (VA's). Sophie would tell you how she outsourced tasks to VA's and the difficulties that she encountered.
She shares with you her experience on managing her team of VAs. For example, Sophie had outsourced the tasks of supplier negotiation and product selection to her competent VAs.
Module 5 – Behind the Scenes: Selling on Amazon
Video Duration: 5 hours, 16 minutes & 41 seconds
In this module, Sophie tells how she started her business on Amazon. You will get an idea of both pros and cons of Amazon FBA.
After that, she would go over some basics including the steps to set up a seller account, business license, and make use of tools (LSI Graph, Keyword Inspector, Google Keyword Planner, etc) to find converting keywords.
This follows by a demonstration to create product listing, from title to description and utilize Amazon PPC to launch products
This module covers the fundamentals of FBA which is helpful to both mid-level sellers and newbies.
Module 6 – Forgotten Product Sourcing Places
Video Duration: 42 minutes & 8 seconds
In this module, Sophie talks about 8 different ways to find out unique product sources, including Amazon Catalogue Technique, Amazon Scroll and Search Technique, Browsing the Local Classifieds, Visiting Markets and Bazaars, etc.
In conclusion, Sophie shares with you her personal experience of creating unique product ideas by combining business with pleasure when she goes to travel.
Recommendation: Here's The Best Alternative
An Overview of Amazon Navigator Course
Course Duration: 9 hours, 42 minutes and 16 seconds
Module 1 – Welcome
Video Duration: 32 minutes & 46 seconds
Sophie knows that most new FBA vendors will experience a lot of ups and downs in the first 3 to 5 months. Therefore she starts this course with the positive mindset to deal with challenges.
How? It all begins with goal setting. Sophie asks her students to keep their goals in front of themselves and make use of a profound 3 steps to reach the goals.
She ends this module with some FBA fundamentals, including how to calculate Amazon's fees, product costs and profit numbers as well as getting a business licence and signing up for a professional Amazon seller account.
Module 2 – What you don't know About Branding
Video Duration: 1 Hour, 35 Minutes and 7 Seconds
This is the module that sets Sophie's courses apart from other FBA courses. In this module, Sophie shares with her students the branding strategy that helped her to scale up her Amazon stores to multiple 7-figure businesses. With this strategy, she can differentiate her products from other similar ones in the marketplace and charge a higher margin.
Put simply, you will learn from Sophie the concept of branding and how to position your product in a way that generates higher perceived values.
While most FBA courses only give you the basics of branding, such as setting up a brand website and Facebook page, Blue Sky Amazon will show you how to launch a brand that is hard to copy and compete with.
Module 3 – Finding Products that Sell for the Long-Term

Video Duration: 21 Minutes and 2 Seconds
The reason why Sophie becomes successful with Amazon FBA is her ability to unearth products that can be sold for a long time. This is how you can replicate her success and build a sustainable FBA business.
In this module, Sophie would tell you how she finds out unique and long-term products from the suppliers who are out of the public eye. She reveals a number of countries that she has been working with to source special products. These include Indonesia, Bali, India, Thailand and the US, to name but a few.
Module 4 – Are your listings Pristine?
Video Duration: 1 Hour, 36 Minutes & 25 Seconds
In this module, Sophie gives her students a walkthrough on the process of creating a product listing that catches the eyeballs of Amazon visitors. This covers the areas of sales copy, such as title construction, product description and so on.
Some of the topics include:
Keyword research
How to create titles that appeal to customers
How to to create offers that are irresistible
Product descriptions
She emphasizes the importance of creating a product message that attracts the millennials who constitute a majority of the online population.
Module 5 – Don't Get Samples, Order the Entire Shipment
Video Duration: 19 Minutes & 19 Seconds
This module covers the topics of shipping, samples and labeling. Unlike other Amazon FBA instructors, Sophie provides you with simple, practical and actionable tips on how to streamline the shipping process.
She points out the most common difficulties with shipping and offers you solutions to get around with them. You will learn about three effective ways to deliver your products to Amazon warehouse. You can find out all the details in this module.
Module 6 – Promoting the Sh*t out of your Product
Video Duration: 28 Minutes & 2 Seconds
This module covers 5 proven marketing strategies that can help you launch your products. Sophie gives a hint on 7 key performance indicators to keep track of the sales performance.
Apart from that, she provides a step-by-step blueprint on how to set up coupon codes. For instance, Sophie suggests you be cautious of creating a limited number of coupon codes and make sure that the codes are hidden from the product listing.
Module 7 – Maintaining Your Account
Video Duration: 40 Minutes & 12 Seconds
If you want to build a sustainable Amazon FBA business, you must learn how to make data-driven decisions and stay in control of your business.
In this module, Sophie teaches you how to generate business reports from Seller Central, optimize customer support, process international payment and seek help from Amazon.
Seller Central offers a variety of business reports including sales report, inventory report, payment report, customer concessions report, removal report and FBA business report.
As the owner, you must keep track of these numbers and metrics on a weekly or monthly basis. For example, you need to know the profit margins of your products and find out the best-selling products.
It's impossible to scale up your business if you don't manage to lay your hands on these boring tasks.

Module 8 – Scaling Beyond Amazon and Hiring VA's
Video Duration: 1 Hour, 9 Minutes & 17 Seconds
In this final module, Sophie will teach you how to outsource some of the monotonous tasks so that you can focus on scaling up your business. She suggests her students hire a number of virtual assistants to save themselves from the hassles.
Last but not least, she encourages her students to expand their business beyond Amazon and prepare an exit plan to enjoy life.
Recommendation: Here's The Best Alternative
Blue Sky Amazon Review: Is It A Scam?
I cannot say Sophie Howard's Blue Sky Amazon course is a scam as there is no sufficient evidence to prove it.
As mentioned earlier, Sophie has real Amazon selling experience by creating multiple 7 figure businesses.
However, she doesn't make it clear that starting an Amazon FBA business requires persistence and relentless focus, which is not suitable for the faint of heart.
If you want to make money by selling products on Amazon, it is much harder than you think.
More importantly: I do not think Blue Sky Amazon can give you an advantage over other Amazon FBA sellers.
Though I won't call Blue Sky Amazon a scam, I won't recommend the course for the following reasons:
1. Blue Sky Amazon has received many customer complaints
Blue Sky Amazon only has a rating of 2.7 on Trustpilot out of 270 customer reviews. There are lots of customers who bluntly call the program or Sophie Howard a scam.
For example, this customer complained that she received no after-sales support from Blue Sky Amazon as promised by Sophie.
Another customer said that Sophie's course doesn't provide much information on building an Amazon FBA business.
Even though some reviews might be fake, possibly from their competitors. But I think many of them are genuine because Trustpilot's algorithm is good at detecting slander.
2. FBA business needs a large upfront cost.
To launch a business on Amazon, you will need $15-20k, at least.
Besides, since you can't get started without any knowledge, you have to pay for an FBA course. Sophie's Sky Blue courses, for instance, cost around $3500 or four monthly instalments of $995.
Moreover, you have to spend money on testing a number of products in order to find out that winning product. This means you have to create listings for different products and filter out best selling products from the unremarkable ones.
This process is time-consuming and costs a lot of money. So, you must think carefully if you really want to risk your hard earned money.
3. FBA Business is sophisticated
You have to face a lot of challenges in Amazon FBA. For instance, you'll have to negotiate with suppliers, make comparisons on shipping companies, freight forwarders and comply with the regulations of Amazon and local governments, etc. This process is too sophisticated for beginners who might be just looking for a side hustle or a source of passive income that requires little time and investment.
4. There is no quick cash flow
Cash flow is the lifeblood of a business. However, in the Amazon FBA business model, mostly sellers have to invest a considerable amount of money to purchase inventories from suppliers in China.
If you want to create a unique private label product, the costs will be even higher. For example, most manufacturers in China charge you a few hundred dollars just for creating a prototype. If you don't trust me, you can ask for a price on Alibaba.com.
In most cases, production may take 1-2 months depending on the nature of the products and quantity. Afterwards, it takes 2 weeks in shipment and custom clearance before arriving at Amazon warehouse.
This process indicates that it can take up to months before you're paid for the inventory you bought.
5. Price war reduces profitability
Price war is ubiquitous on Amazon. Whenever a seller tries to attract more customers by lowering the prices, other sellers will be forced to cut their prices as well.
To avoid a net loss, you might have to cut the product costs. This results in lower product quality, negative feedback from customers and hence a drop in sales.
Apart from the intense competition, you have to deal with changing sales tax laws, category restrictions and Amazon policies.
In the worst case, Amazon might even ban your account permanently if you mistakenly violate some rules.
Recommendation: Here's The Best Alternative
Sophie Howard Review: A Scam or Real Deal?
Now that you know about Sophie's background, we need to answer another question: Is Sophie a real entrepreneur who knows her way around the Amazon FBA business, or a scammer?
Even if the Blue Sky Amazon course is not worth your money, that does not mean she's a scammer, because some gurus like to keep their unique business strategies to themselves.
To find out if Sophie is a real business, we need to look at her track record, especially her best-known business venture: the private label High Tea.
In a Podcast episode, The Secrets Behind Making $1 Million With an Amazon Store (Episode 13), Sophie talked about her business journey.
According to Sophie Howard, she founded and sold an organic tea business, Higher Tea, for multiple six-figures USD. However, she did not reveal the name of her buyer. As a result, we could not verify whether the deal is real or not.
We found that Sophie has opened a Twitter page for Higher Tea before.
In the bio, you can see that the website URL is higher-tea.com.
But when you click on it, it shows that the website is no longer active.
That said, it's possible that Sophie closed down the website after selling the brand.
But there is no way that the company would change the name of the brand Higher Tea if it is worth multiple six figures.
However, I couldn't find any relevant results about Higher Tea on Amazon. The only website that claims to sell Higher Tea is called Purplecart.
Below is the collection of Higher Tea products on Purplecart:
In this case, it is impossible to tell whether Purplecart acquired the brand Higher Tea or if Sophie founded the company.
As far as we know, Purplecart is located in Pennsylvania, while Sophie lives in New Zealand.
Is Purplecart the buyer? Did the company purchase Higher Tea from Sophie for more than six figures?
But Ubersuggest, an SEO tool shows that Purplecart has no traffic before 2022.
So it's not likely that it is an established company that can pay six figures for buying a tea brand.
To sum up, we suspect that Sophie has never sold any Amazon brand for multi six-figures.
Besides, Sophie also said she founded Sell Global in 2016, a company designed to help exporters increase their sales and sell high-quality products online.
But now, in 2022, Sell Global's Facebook page has only 233 likes.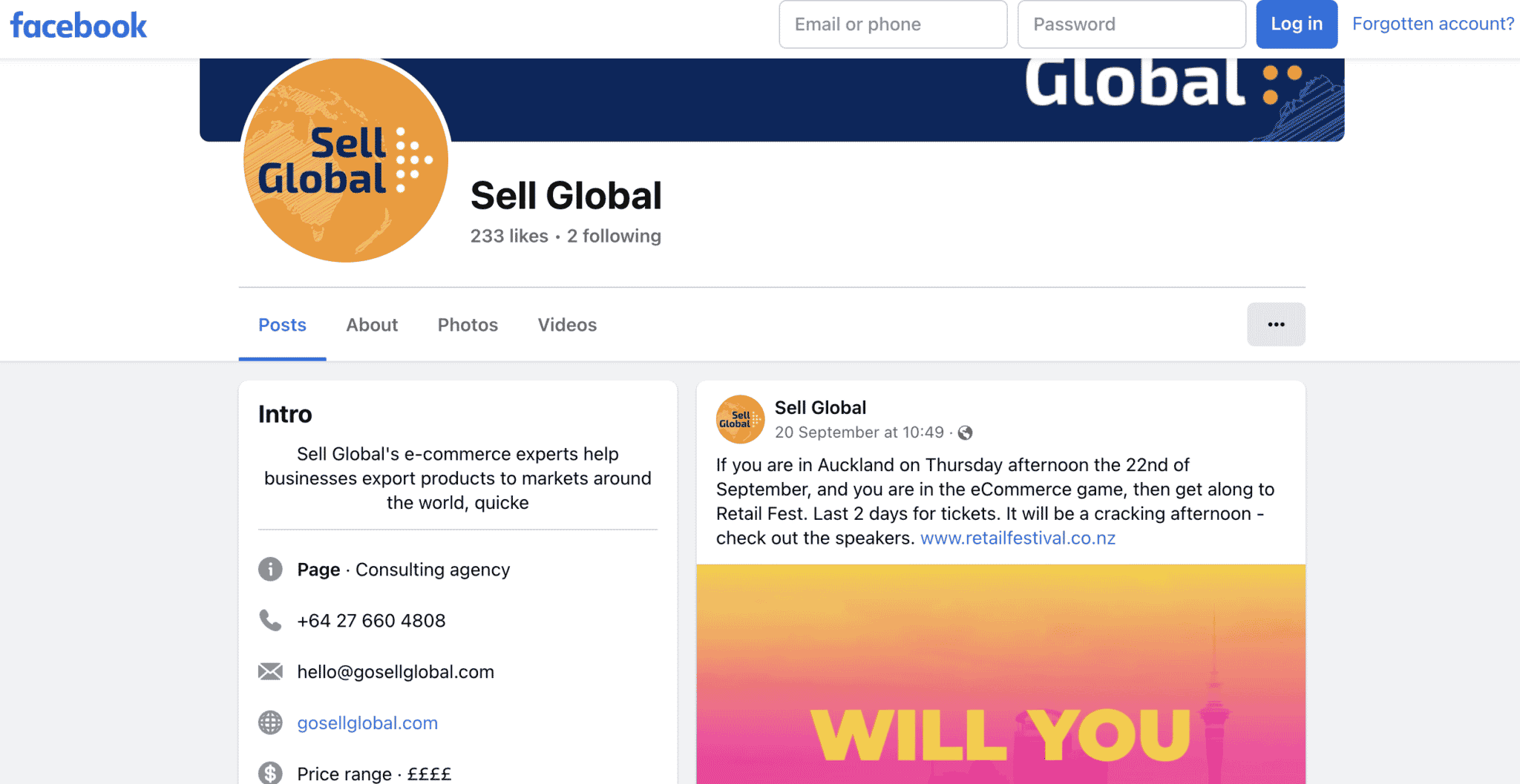 Also, I couldn't find any information about Sophie Howard on their About Us Page. The founder is called Hamish Conway, not Sophie Howard.
Is Sophie a really successful Internet entrepreneur who made millions from eCom? Is it possible that her only income source is selling digital programs?
It is not uncommon for gurus to tell lies, and Sophie might not be an exception.
Blue Sky Amazon Course Alternative: Better Way to Make Money Online
As I said, I don't recommend Sophie Howard's expensive Amazon FBA course. If I have money, I would rather put it into some investments with Regal Assets, which would guarantee a certain percentage of return.
Moreover, if you're new to online business, you might wonder if there's a better business model that doesn't need initial capital and can do it as a side-hustle.
Of all the business models I've tried, affiliate marketing is the easiest and most rewarding so far. It is less time consuming since you don't have to manage inventory or handle customer service.
It can help you to generate a steady stream of passive income while going on vacation or working a full-time job.
Since the world is full of uncertainty, I'd always choose a business model that has the lowest risk.

But How Much Can You Earn in Affiliate Marketing?
A 21-year old student from my #1 recommended training platform of affiliate marketing was able to earn $7,395 in just 1 week, which means he made more than $1k a day…all while using free traffic methods and affiliate marketing.
Wealthy Affiliate has existed for more than 10 years and there are many success stories over the years.
To give you more examples, here are some of the other inspiring success stories of Wealthy Affiliate members.
Where to Join Wealthy Affiliate?
Wealthy Affiliate has a very simple pricing scheme. It has free and premium membership.
If you want to feel about Wealthy Affiliate, you can sign up for the starter membership here (no credit card required). You can select to be a free member with no time limit.
And as a starter member, you can get instant access to the community, live chat, over 500 training modules, 2 classrooms, networking, commenting, 1 free website, access to the keyword tool.
You can enjoy all these values without paying a penny.
So I strongly recommend you to register a free account and see it yourself.
If you'd like to be the next success story and get the most out of Wealthy Affiliate, you can upgrade to the Premium Membership later.
After that, you can get access to everything without the bother from any upsells.