If you're reading this, chances are you're interested in generating leads for local businesses and making some cash on the side. Well, you've come to the right place because today we're taking a closer look at Local Marketing Vault.
Lead generation is a great way to provide valuable services to other businesses with proven demand, using tried and tested strategies without having to create your own product. Local Marketing Vault claims to teach you just that – how to get paid for generating leads for local businesses. But, is it a scam?
As an Internet entrepreneur, I've reviewed hundreds of online courses, and I'm in a good position to share everything I know about Local Marketing Vault.
Before we dive in, I'd like to clarify that I'm not affiliated with James Bonadies and Jason Mckim, the creators of Local Marketing Vault. This means that my review is unbiased and not influenced by any paid promotions.
By the end of this review, I'll give you my honest opinion on whether or not Local Marketing Vault is worth your time and money.
And, as a bonus, I'll even tell you about a better alternative that's helped me earn a full-time passive income online.
So, let's get started! In this Local Marketing Vault Review, we'll cover the following topics:
What is Local Marketing Vault?
Local Marketing Vault is an online program that teaches you how to generate leads for small businesses using a local marketing model. This includes paid advertising on platforms like Facebook ads and Google Adwords.
Now, you might be wondering what kinds of businesses this applies to. The answer is simple – any service niche that caters to the local community, such as hair salons, plumbers, electricians, and more.
LMV provides you with the necessary training to prospect and do sales, as well as how to run effective Facebook ad or Adwords campaigns.
The end goal is to be able to secure long-term clients who will pay you monthly for your lead generation services. To help you along the way, Local Marketing Vault also provides pre-built landing pages, which are essentially Clickfunnel funnel pages.
Who are James Bonadies & Jason McKim?
James Bonadies: From Education to Lead Generation
James Bonadies, one of the founders of Local Marketing Vault, started his career in education as a Business Education teacher and later became a Vice Principal after completing his MBA in Administration & Supervision. However, he realized that this career path was not going to provide the lifestyle he desired for his family.
In 2014, James joined a lead generation coaching program called Job Killing, run by his mentor Dan Klein. After a few years, he decided to shift his focus from getting clients to running his own coaching program with Jason, teaching paid ads with Dan's help. James is more of a motivator and helps promote the program.
Jason McKim: From "Real Job" to SEO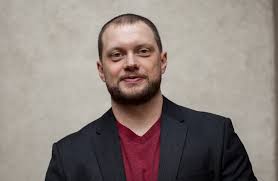 Jason McKim, the other founder of Local Marketing Vault, initially thought he had failed in his entrepreneurial journey and pursued a "real job" as a financial consultant. However, he hated it and started learning SEO on the side.
He then began working with a law firm and, after gaining some experience, decided to start his own agency. Jason is the guy who teaches students the actual skill of paid traffic in LMV and also has a background in real estate, with sources saying he has $7 million worth of rental units.
Dan Klein is the mentor of Jason McKim who taught him how to make money online by ranking websites in Google that generate leads for small businesses.
While he played a role in the development of Local Marketing Vault, his program Job Killing has been labeled as a scam by many customers, tarnishing his reputation.
Recommendation: Here's The Best Alternative
How does Local Marketing Vault help you make money?
If you're looking to start a digital marketing agency or want to help local businesses get more customers, running paid ads is a great way to do it.
However, managing a successful paid ads campaign involves a lot of different skills, such as copywriting, finding the right images, creating the right offer or hook, and getting the targeting right. And let's face it, most business owners don't have the time to mess with all of that themselves.
That's where Local Marketing Vault comes in to help you master paid ads and sales. They teach you the skills you need to manage paid ads for local businesses and earn a monthly fee in return. Plus, if you do a good enough job for your clients, they will continue to pay you on a monthly basis and you'll have the opportunity to scale your business to have multiple clients paying you monthly. For more information, you can check out our guides:
Sometimes you just can't wait for a website to rank organically. When a client needs leads right away, you need to run paid ads. It's an essential skill to have when you own a digital marketing agency. And with Local Marketing Vault's training, you'll learn how to do it right.
But it's important to remember that revenue is not profit. Local Marketing Vault has this thing called the $10K club, where you get a t-shirt and a plaque when you hit $10K in revenue. But when you're running paid ads, most of that revenue is being spent on Facebook or Google Ads.
As a result, students typically make a 15%-20% management fee on their paid ad clients. So a $10K revenue yields $2000 in profit. Keep that in mind when setting your pricing and managing your client's expectations.
Pros and Cons of LMV's Business Model
Pros
Quick Money for People with Strong Sales Skills:

One big advantage of starting a digital marketing agency is that if you're already good at sales, you can quickly master prospecting strategies and start getting clients. This means you could start earning money relatively quickly, as you help your clients build their online presence and increase their revenue.

No Need to Spend Your Own Money:

Another great benefit is that you don't have to spend your own money to get started. When you sign up a client, you'll get access to their credit card to run all the ad campaigns. This means you can start building your business without having to invest a lot of your own money upfront.

Paid Ads Are Easier than Local SEO:

Finally, running paid ads is generally much easier than learning local SEO. With paid ads, you can set up campaigns quickly, and you'll be able to see results almost immediately. On the other hand, local SEO can take months or even years to master, and you may not see results for a long time. If you're looking for a way to get started quickly and start making money right away, then paid ads may be the way to go.
Cons
Challenging Sales Pitch:

When you're just starting out, it can be tough to convince business owners to hand over their credit card information over the phone. After all, there are tons of people out there offering marketing services, so why should they choose you? It takes a lot of skill to create a compelling sales pitch and stand out from the crowd.

Client Retention Issues:

One of the biggest challenges you'll face is client retention. Sure, you may have landed a few clients, but how long will they stick around? There are a number of reasons why they might decide to leave. Maybe a competing agency offered them better rates, or maybe their sales team isn't great at closing leads, and they blame it on the quality of the leads you've provided. Whatever the reason, you need to be prepared for the possibility that your clients may not stick around forever.

Unpredictable Paid Ads:

Paid advertising can be a great way to drive traffic and leads, but it's not without its challenges. One of the biggest issues is that it can be unpredictable. If there are a lot of competitors in the area who are also running paid ads, the price per lead can go up because it's a bidding system. If the price gets too high, it can become unprofitable for your client, and they may decide to leave you. So, you need to be prepared to adapt your strategy and keep up with changes in the market.
Recommendation: Here's The Best Alternative
How is the training structured?
LMV is a comprehensive coaching program and course that teaches you everything you need to know to build a successful digital marketing agency from scratch using paid ads.
The LMV program consists of several training courses, each designed to help you with different aspects of running a digital marketing agency.
From acquiring your first client to automating your business operations, LMV covers it all. With LMV, you'll have access to a range of training courses that will equip you with the skills and knowledge you need to succeed.
However, the real value of LMV lies in its community. With over 2000 members sharing a common goal, you'll have access to a network of like-minded individuals who can help you with any questions you may have. Once you start earning over $10,000 a month, you'll be granted access to the private network area of the group.
In addition to the community, LMV also provides a private Facebook group where you can ask questions and get answers from coaches and other members.
Local Marketing Vault Modules
Module 1: Start Here
This module is where you'll begin your Local Marketing Vault journey. You'll get to know the platform and learn where to focus your efforts. Jason, the course instructor, will take you through every tab in the training platform in the first video.
You'll also learn how to post a question in the Facebook group so that other Vault members can answer it. This is important because you'll definitely have questions along the way, and knowing how to ask good questions can help you get a lot done.
Module 2: How To Get Clients
In this module, Local Marketing Vault provides many methods for getting clients, most of which are free to implement. While Clickfunnels is used almost exclusively by their landing pages, which can be pricey, Local Marketing Vault covers a variety of outbound marketing strategies such as cold emails, attending networking events, and making cold calls.
The course also offers some more advanced methods that you can implement, such as creating your own funnel for getting clients and setting up another automated system for finding clients. It's important to note that getting clients won't be easy, and you'll likely hear "no" a lot. The course even has a section devoted to getting five "No's" a day.
Module 3: The Vault Mindset
The right mindset is crucial for any entrepreneur who wants to succeed. In this module, Jason stresses the importance of persistence, consistency, and patience.
He also cautions against giving yourself "too many options" and encourages you to focus on one thing at a time. It's easy to get overwhelmed by the idea of going from making $0 per month to tens of thousands, but focusing on acquiring just five clients each year can make the goal seem more manageable.
Module 4: Learn Marketing Strategy
For those considering the Local Marketing Vault program, the primary objective is to generate leads and secure clients. However, it is important to recognize that additional services can be offered based on the specific needs of clients. This is where the Value Ladder comes in. This principle is not only applied to the free advertising action plan but also to the vault campaigns.
By starting with a low-cost or low-risk service and working up to more profitable ones, businesses can effectively utilize the Value Ladder principle. Module 4 will guide you through the Value Ladder and its application to your business strategies.
Module 5: Get To Know The Vault Services
The Local Marketing Vault program has a multifaceted business model that requires clients to understand your services and how they are categorized. In this module, you will learn the three main categories that successful businesses take into account: brand, customers now, and customers later.
One of the most valuable features for businesses is the Google My Business account, which is the only way for businesses to appear on Google. Optimizing your Google My Business listing is crucial for businesses to appear on the map section that potential clients tend to choose from. This module will teach you how to optimize your Google My Business listing.
Another valuable service that is covered in this module is video marketing. Video marketing fits into all three of the major service categories and can gain exposure on social media and lead to more customers for your brand.
Module 6: Learn Sales Strategy
Local Marketing Vault offers a unique approach to sales strategy that begins by viewing things from the client's perspective and identifying what matters to them. Many people make the mistake of thinking about themselves and not considering the interests of the other person. This approach is too focused on the numbers and does not consider how they can be of value.
This module teaches you how to create a conversation that focuses on what the client is looking for, such as getting more sales calls or having more time in their day.
Terms such as landing pages and SEO typically mean nothing to clients, so it is important to reframe the conversation to address their needs.
Module 6 will guide you through this process and teach you how to effectively sell your services while considering the interests of potential clients.
Module 7: Build Your Agency
In this module, Local Marketing Vault explores the reasons why entrepreneurs should start their own business. The course walks you through the process of starting a business legally under the framework of a sole proprietorship or an LLC.
The module also teaches you how to manage your finances effectively by providing strategies to help you avoid spending too much money on tools. Additionally, the Vault provides you with tools such as business accounting tips and intake forms to help you feel more confident and professional.
The pricing strategies are broken down precisely, which helps you to avoid confusion. Overall, this module provides a comprehensive guide to setting up your own business.
Module 8: What's A "Done For You" Value Ladder?
This module explains how to provide a free "Brand Reputation Report" to businesses, which is a valuable tool for building trust with potential customers. The report lists all the reviews that a business has received on Google, Facebook, and other sites. This module is an excellent resource for entrepreneurs who are looking to build trust with potential customers.
Module 9: Learn Everything About Funnels
This module is all about ClickFunnels, a popular tool for building sales funnels. Jason provides a comprehensive guide to every aspect of ClickFunnels, including how to integrate it with your website, how to create better forms, and how to clone funnels.
Additionally, he explains how to turn off the ClickFunnels affiliate badge so that your clients' customers have a distraction-free experience. This module is a great resource for anyone looking to improve their funnel-building skills.
Module 10: Become A Master At Funnel Automation
In this module, James and Jason explain how to set up automation tools to streamline your business processes. The course provides strategies for sending notifications to clients when new leads come in, setting up autoresponders, and creating automated lead spreadsheets. The module is designed to help entrepreneurs automate their businesses and save time.
Module 11: Get To Know The Vault Software
The final module in the Local Marketing Vault is all about the Vault software. The module explores two tools, the automated follow-up tool, and the review management tool. The automated follow-up tool is a great resource for businesses looking to streamline their follow-up processes.
The review management tool is designed to help businesses manage their online reviews, including receiving alerts whenever a bad review appears. This module is an excellent resource for entrepreneurs looking to make the most of the Vault software.
Module 12: Mastering Facebook Ads
If you want to master Facebook Ads, then Local Marketing Vault's Module 12 is the perfect starting point. In this module, you will be introduced to the Facebook Business Manager and learn how to set up a tracking pixel.
You will also learn how to research Facebook campaigns and design different types of campaigns, duplicate and test your ads, scale, retargeting ads, and even create simple videos for your ads. This comprehensive training will help you maximize the performance of your campaigns and increase your advertising account limit.
Module 13: Creating Messenger Chat Bots
Module 13 focuses on Facebook Messenger Chat Bots, which offer a unique way to engage with potential customers. You'll learn how to create a Messenger list and the differences between email and Messenger lists. With a 95% open rate, Messenger bots offer an excellent opportunity to welcome visitors to your page with an automatic message. This module will teach you how to build your Messenger list and create automated messages that convert.
Module 14: Google Ads and PPC
If you want to learn how to run effective Google Ads and PPC campaigns, Module 14 is for you. You'll learn how to research keywords and competitors, build landing pages, and choose a domain name quickly. Advanced concepts, such as display ads and Gmail ads, will also be covered. The AdWords Wrapper tool will help you wrap your keyword phrases, making your campaigns even more effective.
Module 15: Campaign Reviews
In Module 15, you'll get to watch hour-long videos of campaign reviews. You'll also get to see a full campaign presented by a student, with tips and insights on how to optimize campaigns. For example, you'll learn about the importance of performing a Broad Modified and Phrase Match keyword search to avoid wasting money on ineffective keywords.
Module 16: Q&A Calls
Module 16 offers access to Q&A sessions where you can learn from experts and get your questions answered. If you miss a Q&A session, you can always watch it on the LMV website. You'll also get to hear from experts like Todd Taylor, who shares his insights on local marketing strategies.
Module 17: Vault Campaigns
Module 17 focuses on the Vault Campaigns, which are templates that can be applied to campaigns without having to start from scratch each time. With 32+ marketing funnels, training, and more, you'll be able to market to 32 different types of businesses, divided into tiers ranging from 1 to 3.
This module will teach you every step you must take to generate leads for your client's business, from technical setup to copy and offer. With the right tools, training, and strategy, you'll be able to quickly set up client campaigns and start generating leads.
Local Marketing Vault Services
Local Marketing Vault is more than just a membership program. In addition to the resources provided to members, Local Marketing Vault offers a range of services that can help businesses grow and achieve success. Here are just a few of the services offered:
Tech Concierge: Expert Assistance When You Need It
For those who need help with technical issues such as setting up Facebook pixels or landing pages, Local Marketing Vault's Tech Concierge service is just a phone call away. This service is available for a fee, which is determined by the number of credits you purchase. The cost starts at $25 per hour, making it an affordable option for those who need assistance but don't want to spend a lot of money.
Fundwise: Business Loans for Entrepreneurs
If you need capital to grow your business, Local Marketing Vault provides a link to Fundwise, a business loan provider. Fundwise offers loans of up to $500,000 with flexible repayment terms, making it a great option for entrepreneurs who need financing to take their business to the next level.
Done For You Funnel: A Comprehensive Marketing Solution
Local Marketing Vault's Done For You Funnel service is a comprehensive marketing solution for businesses that don't have the time or expertise to manage their own marketing campaigns. This service includes setting up a Facebook group and managing the entire marketing campaign for you. While the service is not free, it can be a great investment for businesses that want to outsource their marketing efforts.
LMV 10K Club: Recognition for High Achievers
Local Marketing Vault members who make $10,000 or more per month can join the exclusive LMV 10K Club. Members of this club receive a plaque to recognize their achievement, and they may be invited to participate in interviews for the LMV Live webinar or Facebook Live events. This recognition can be a great way to build your brand and establish yourself as a thought leader in your industry.
How much does Local Marketing Vault cost?
Local Marketing Vault's pricing may be steep for some. It costs $5,000, which is higher compared to other similar programs in the market.
The good news is that they offer payment plans that allow you to spread the cost over several months.
It's worth mentioning, though, that payment plans may come with some limitations. For example, you may not be able to access the VIP section until you complete all payments.
That said, the VIP section is not necessary for the base training, but merely an added bonus for full-payment users.
Recommendation: Here's The Best Alternative
Praise for Local Marketing Vault
Beginner-friendly training
One of the best things about Local Marketing Vault is that it's designed to be accessible to anyone, regardless of their marketing experience. The lead generation training covers everything you need to know, and the platform includes Marketing Strategy and Sales Strategy Training. Plus, you'll get hours of Facebook Ads and PPC training, along with access to the Vault software.
Real-world success stories
Don't just take our word for it – check out the testimonials on the Local Marketing Vault website. Students have seen impressive results, including generating 30 leads for wedding photographer clients in just three days. Others have had multiple clients contact them in a short period of time. These success stories show that Local Marketing Vault can deliver real results.
Community support
Finally, Local Marketing Vault provides a supportive community for entrepreneurs. You'll have access to a Facebook group where you can ask questions and get advice from other members.
Plus, the platform includes live Q&A sessions where you can get personalized help from the experts. Whether you're just starting out or looking to take your business to the next level, Local Marketing Vault has everything you need to succeed.
Criticism of Local Marketing Vault
Price Point: It's not cheap
One thing to keep in mind is that the cost of Local Marketing Vault isn't immediately clear. You won't find the price on their website, which some people might find frustrating. You'll need to reach out to the course owners to discuss the cost, which can be a hurdle for some.
Additionally, the course may be expensive for those who don't have a substantial savings account or a credit card with a high limit. However, keep in mind that the course might be worth it for those who have the budget to spare.
Location-specific: Not one-size-fits-all
Another issue to keep in mind is that some students have reported that Local Marketing Vault's lead generation strategies are more effective in the United States and Canada than in other countries.
Although the course may still be helpful to those outside the U.S. or Canada, there may be additional rules and regulations to navigate. Therefore, if you reside outside of the U.S. or Canada, you may need to adjust the formula and put in extra effort to adapt the strategies for your location.
Is Local Marketing Vault a scam?
The answer is NO. Local Marketing Vault is a legitimate online program that offers teachings on how to make money by managing paid ads for clients. The founders, James and Jason, are trustworthy individuals, and with dedication and hard work, you can make a decent income from this business.
However, the success of this venture requires consistent and persistent effort. You will need to prospect for clients, set up meetings with business owners, and convince them why you are the right person to generate more customers for their business. Be prepared to face rejections and setbacks, but maintain an indifferent attitude to push through.
It is worth noting that owning your website and generating free traffic may provide more stability in the long-term, as you don't always have to rely on clients' credit cards to run traffic.
Paid ad clients can be inconsistent long-term since running paid traffic can be expensive, and clients are always searching for better deals for leads.
Local Marketing Vault Alternatives
If you're looking for alternative online courses that teach you how to start a digital marketing agency, here are two options to consider.
Agency Navigator
Agency Navigator is a comprehensive program created by Iman Gadzhi, a YouTuber and digital marketing agency owner. The course aims to teach you how to start your own digital marketing agency that earns $10,000+ per month by providing services such as paid traffic on Facebook, Google, content creation, conversion rate optimization, email marketing, and social media management.
Does Agency Navigator achieve its objective? It depends on your effort and dedication. The course costs $1499.
AltAgency
The AltAgency training platform by Greg Hickman teaches you how to grow and scale your online business, no matter its size. The course covers how to package your services for simplicity, implement growth systems, and leverage automation to save time in your business.
The course appears to be offered as a subscription service, but the price is not clear according to their Terms & Conditions page.
Is starting a digital marketing agency worth it in 2023?
If you're considering starting a digital marketing agency in 2023, you might want to think twice. While it's possible to make money with this business model, there are several reasons why it might not be the best choice for you.
For one thing, it can be tough to find new clients. People don't like being bombarded by marketers who are trying to sell them something, and you may have to offer free trials just to get your foot in the door. Even then, there's no guarantee that your client will want to continue working with you after the trial period is over.
If you decide to run PPC ads, be prepared to spend a lot of money on creating and testing them. This can be especially expensive if you're still learning how to use paid traffic effectively.
Another downside of starting a digital marketing agency is that you don't own any of the digital property you create for your clients. If a client decides to stop working with you, you could lose all the work you've done for them and have to start from scratch with a new client.
Finally, the digital marketing landscape is more competitive than ever. Other agencies are using the same tactics and strategies you are, which means you might end up having to cut into your profits just to keep a client happy. And with Facebook ad costs increasing by 90% each year, your clients may not be willing to pay you more for ads.
Is there a better way to make money online?
If you are new to online business, I'd recommend you to start with affiliate marketing.
In affiliate marketing, you can run your business almost with zero cost. Most importantly, you don't need to invest in creating and developing any products.
But How Much Can You Earn in Affiliate Marketing?
A 21-year-old student from my #1 recommended training platform Wealthy Affiliate was able to earn $7,395 in just 1 week, which means he made more than $1k a day…all while using free traffic methods and affiliate marketing.
For more information, you can check out my full review of Wealthy Affiliate.
Where to Join Wealthy Affiliate?
Wealthy Affiliate has a very simple pricing scheme. It has a free and premium membership.

If you want to feel about Wealthy Affiliate, you can sign up for the starter membership here (no credit card required). You can select to be a free member with no time limit.

And as a starter member, you can get instant access to the community, live chat, over 500 training modules, 2 classrooms, networking, commenting, 1 free website, and access to the keyword tool.

You can enjoy all these values without paying a penny.
So I strongly recommend you register a free account and see it yourself.