So, have you heard of Russell Brunson? He's a digital entrepreneur who loves to help others grow their online businesses. One way he does that is by teaching them how to build sales funnels that convert. And his main business is ClickFunnels, a top-rated funnel builder that millions of people use.
That's where the 5 Day Lead Challenge comes in. It's a program designed to teach you the strategies and frameworks you need to attract leads using lead funnels. Russell's goal is to help you make money, and of course, he hopes you'll consider using ClickFunnels to grow your business (that's his ulterior motive).
As someone who uses ClickFunnels in my own business and has learned from Russell, I can tell you everything you need to know about the 5 Day Lead Challenge. So, stay tuned for my review!
5 Day Lead Challenge by Russell Brunson – Key Takeaways
Product Name

: 5 Day Lead Challenge

Website

:

https://www.5dayleadchallenge.com

Special Offer

:

Get Instant Access Here
Price: Free!
Creator

: Russell Brunson

Overall Rank

: 4.7/5

Pros:

Russell's lead acquisition technique; pre-built funnels; step-by-step email sequence framework

Cons:

Clickfunnels required; additional software needed; One Funnel Away Challenge pitch

Verdict: A program designed for entrepreneurs who want to generate leads for their businesses.
In this 5 Day Lead Challenge review, I'm going to cover the following topics:
What is the 5 Day Lead Challenge?
In 5 Day Lead Challenge, you'll learn how to generate new leads for your business step-by-step using a simple method.
Russell Brunson, along with two special guest trainers – Rachel Miller and Yara Golden, will guide you step-by-step through a simple method to generate new leads for your business.
The challenge may have already ended on January 8th, 2021, but don't worry! You can still watch the replay of the live training sessions on Russell Brunson's Facebook page or his YouTube channel.
By taking the challenge, you'll also get access to two free "List Building" software products. How awesome is that?
I personally took this challenge and even though I thought I was pretty good in some areas, it still helped me improve. It's always good to learn new things and in this challenge, there were a few new areas covered that I'm excited to implement in my own business.
So why wait? Join the 5 Day Lead Challenge today and start generating more leads for your business!
What's inside the 5 Day Lead Challenge?
Let me break down what you can expect from the 5 Day Lead Challenge:
Day 1: Unlimited Leads with Russell
On Day 1, Russell will be sharing his high-level strategy for generating consistent leads over time. Get ready to learn some valuable insights!
Day 2: Build Your First Lead Magnet
Day 2 is all about creating an attractive lead magnet to get people interested in what you have to offer. You'll learn how to make it irresistible!
Day 3: Create a Lead Funnel
In Day 3, you'll be taught how to create a lead funnel that's specifically designed to convert your prospects into leads. Get ready to see results!
Day 4: Create An Email Follow-up Funnel
Day 4 is all about building a relationship with your leads and nurturing them. You'll learn how to create an email follow-up funnel that keeps your leads engaged and interested.
Day 5: Launch Your Funnel
On Day 5, you'll learn how to launch your funnel into the web. It's the final step in the process, and you'll be guided through it step-by-step.
5 Day Lead Challenge Coaches
Here are the three coaches who will be guiding you throughout the challenge:
Russell Brunson: The ClickFunnels Founder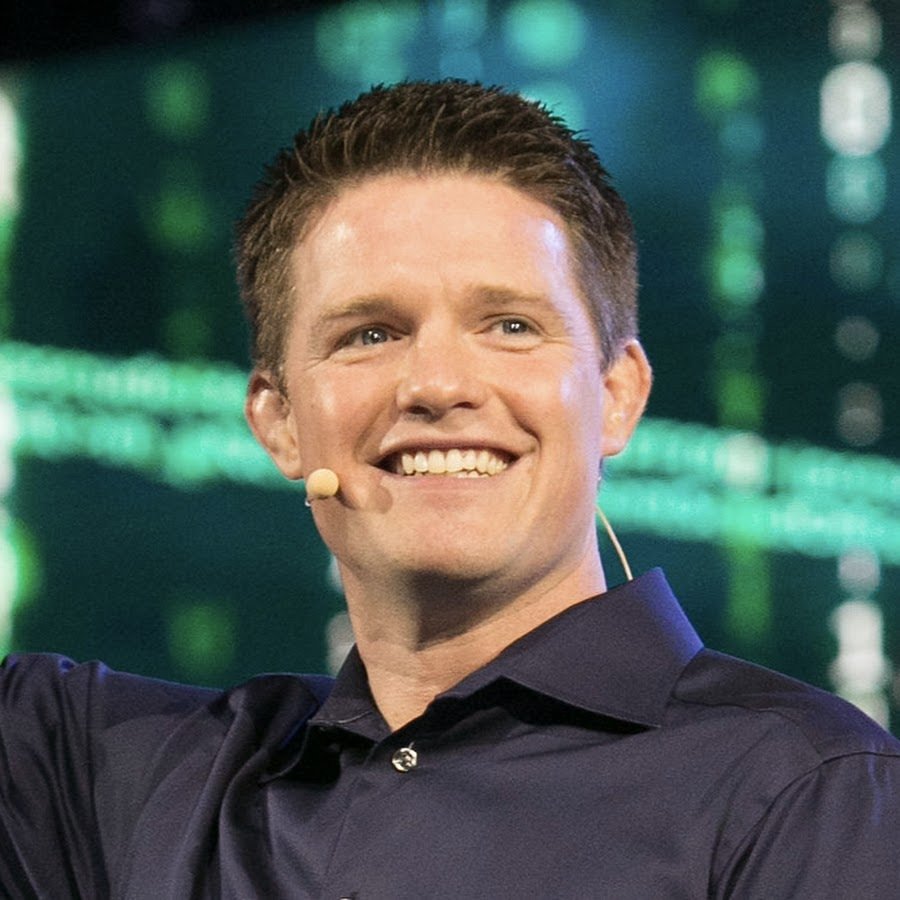 First up, we have Russell Brunson, the founder of ClickFunnels. He's a pro at creating lead magnets that will attract your dream customers. In the challenge, he'll be sharing his secrets and showing you how to use his simple "Lead Squeeze Funnel" to incorporate your lead magnet into a sales funnel. Oh, did we mention he's worth an estimated $40 million? Talk about impressive!
Yara Golden: The Storyteller
Next, we have Yara Golden, a copywriter with a knack for storytelling. She's got some serious skills when it comes to building relationships with leads and getting them excited to eventually buy from you. Yara will be teaching you how to create a simple 6 email follow-up funnel that will make your leads eager to do business with you.
Rachel Miller: The Marketing Expert
Last but not least, meet Rachel Miller. She's a best-selling author and her net worth is in the seven figures! Rachel will be showing you how to reach a whopping 10,000,000 people without paying a cent in advertising. Using her funnel, you'll learn how to launch your marketing campaign without breaking the bank.
5 Day Lead Challenge Course Breakdown
As part of this review, I will break down all lessons into their most important takeaways.
Day 1: Generating Unlimited Leads
On the first day of the challenge, Russell Brunson, the founder of ClickFunnels, will walk you through the strategy that ClickFunnels employs to generate leads. This lesson is all about understanding the strategy and how it works. It's the only "lecture" day of the challenge, as all other lessons are practical.
After explaining the strategy, Russell will provide you with a unique link to a Onepager assignment where you'll get a tactical video as soon as he's finished. In the video, Russell shows you how to implement the strategy by doing it himself at his house. This way, you can copy exactly what he's doing and learn how to implement the strategy effectively.
During the first day of the challenge, you'll learn about a variety of concepts related to lead generation, including what leads are, the value of an email list, the marketing math that excited Russell, his beginner experience dealing with leads and email lists, what a lead magnet is, and an overview of what will happen in the next days of the challenge.
If you're familiar with Russell Brunson, you'll know that he's always excited when talking about funnels and marketing. It's like his mouth is on steroids – he doesn't stop!
Day 2: Creating Your Lead Magnet (Onepager)
In the 5 Day Lead Challenge program, Russell Brunson shows how lead magnets can be used by any type of business to grow their email list and increase sales. On the second day of the program, Russell shares real-life examples of traditional brick-and-mortar businesses that have successfully used lead magnets to attract customers and increase their sales.
To create your own lead magnet, Russell suggests identifying your dream customer and the major result that you can offer them. Then, you can break down the steps to achieving that result and create a framework that becomes your lead magnet. For example, Russell's free books, DotCom Secrets, Expert Secrets, and Traffic Secrets, are all lead magnets that provide frameworks for creating sales funnels, telling stories to convert customers, and getting traffic.
Russell also explains the concept of ultimate results, core results, and splinter results. While the ultimate result may not be immediately attractive to customers, the core and splinter results offer more specific frameworks that can become your actual lead magnets or products. The more specific your results are, the more attractive they will be to potential customers.
In addition to creating effective lead magnets, Russell also provides a framework for teaching frameworks. By preparing your prospects for the information you're about to give them, you can increase the perceived value of your lead magnet and make it more effective.
Day 3: Creating Your Lead Funnel
On day 3 of the 5 Day Lead Challenge, Russell is going to talk about the tools you need to exchange your prospect's email address with your lead magnet. And don't worry if you're not familiar with the term "lead magnet" yet – he'll explain that too.
Russell is going to teach you how to build a funnel that will allow you to give away your lead magnet for free. This lesson is based on the DotCom Secrets book, which you can get for free (you just have to cover the shipping cost).
So, what's the core principle that Russell will teach you? It's the value ladder. If you want to run a successful business, you need to have a clear understanding of this concept. If you want to learn more about it, you can check out my value ladder guide.
Now, let's get into the nitty-gritty of today's assignment. Russell will guide you through building a two-step funnel:
Squeeze page:

This is the page where you capture people's email addresses.

Thank you page:

This is where people can download your free lead magnet.
Russell recommends using ClickFunnels for this part of the challenge. Why? Because he provides free access to six pre-built high-converting sharing funnels that you can quickly customize for your specific business.
Plus, you'll also get access to a free lite version of Funnel Scripts. This copywriting software will eliminate all the headaches associated with producing content on your own and allow you to automate all your copywriting needs, whether it's a funnel headline, a sales letter, or an ad post.
Day 4: Your Follow-Up Funnels (Emails)
On Day 4, Russell introduced Yara Golden, who co-hosted the lesson. Yara shared her story of how she transitioned to helping entrepreneurs rewrite their story so it comes from a place of authenticity and confidence in themselves and their abilities.
Yara broke down what she called the "warm-up sequence," which consists of six questions to help you and your leads get to know each other. It's like meeting someone in person 1-on-1, but in an email sequence. This logical progression in your story helps connect the dots for your leads as to why it is you do what you do.
During the Onepager assignment, Yara read her personal six-email sequence (she writes very long emails). The structure of her narrative is broken down into bullet points, making it easy for you to create your own email sequence.
In addition to Yara's email sequence, you'll get access to a free email copy generator that can help you automatically create your six-email sequence. This artificial intelligence tool is mind-blowing! It'll save you a huge amount of time, so be sure to check it out.
Day 5: Launch Your Funnel (Traffic)
Rachel Miller will teach you free traffic strategies on the last day of the 5 Day Lead Challenge.
She will teach you about the three primary places where you can collect leads and drive traffic: Facebook personal profile, Facebook groups, and Facebook page. Don't worry if you're new to Facebook marketing because Rachel will guide you through the process step-by-step.
Firstly, Rachel will show you how to set up your public profile in three simple steps to attract only your dream customers.

Secondly, you'll learn what you should focus on in Facebook groups to drive traffic to your website.

Lastly, you'll discover how to set up your Facebook page for optimal conversion.
Rachel uses her own Facebook profile and page to walk you through these three places in the Onepager assignment. And, she'll even teach you how to segment your Facebook friends list like you do on email marketing software, but for free!
Who is 5 Day Lead Challenge for?
Are you struggling to generate new leads and customers for your business? If yes, then the 5 Day Lead Challenge program is for you! No matter what industry you belong to, this training can help you capture more leads and convert them into paying customers.
This program is designed for entrepreneurs, small business owners, online marketers, e-commerce store owners, marketing agencies, consultants, coaches, freelancers, and anyone who sells information products.
In just five days, you can learn valuable strategies and techniques to generate more leads and grow your business.
How much does it cost?
It is free to join the 5 Day Lead Challenge.
You will discover how much value you will receive during the live training.
You can enroll in the training now at no cost, so why not take advantage of it?
Praise for 5 Day Lead Challenge
1. Learn Russell's Lead Acquisition Technique
In the program, you'll be taught the exact way Russell and his team acquire leads. That means you get to learn from one of the best in the business and pick up some valuable skills along the way.
2. Frameworks and Lead Magnets
Creating effective lead magnets can be a challenging task. But with the 5 Day Lead Challenge, you'll learn to understand your frameworks and create lead magnets that work for your business. This is a valuable skill that can help you generate leads consistently.
3. Pre-built Funnels
You'll also have access to pre-built funnels that you can start using right away. Even if you already use other funnel builders, you can model these funnels and improve your lead generation process.
4. Step-by-Step Email Sequence Framework
One of the biggest challenges in lead generation is gaining the trust of your leads. With the 5 Day Lead Challenge, you'll learn a step-by-step framework for creating a warm-up email sequence that will help you nurture your leads and establish trust. This framework will guide you through the process of creating engaging content that speaks to your audience and keeps them interested in your product or service.
5. Practical Facebook Traffic Strategies
Facebook is a powerful tool that can help you reach a wider audience and generate more leads. But how do you effectively use Facebook to drive traffic to your website? The 5 Day Lead Challenge will teach you practical strategies for using Facebook as a free traffic source. You'll learn how to create engaging ads and content that will attract your target audience, and how to use Facebook's targeting features to reach the right people at the right time.
6. Free Software Access
As a bonus, the 5 Day Lead Challenge also gives you access to free software, including Funnel Scripts and Email Copy Generator. Funnel Scripts helps you create compelling copy for your sales pages, while Email Copy Generator makes it easy to craft engaging emails that will keep your leads interested and eager to learn more.
Criticism of 5 Day Lead Challenge
1. ClickFunnels Required
First things first, if you want to start using the pre-built funnels immediately, you're going to need ClickFunnels. Unfortunately, this program comes with a monthly cost of $97.
But don't worry, if you don't want to shell out the extra cash, there's an alternative option. Systeme.io is a free funnel builder that already includes email automation. Keep in mind, if you go this route, you won't be able to import the pre-built funnels.
2. Additional Software Needed
Another thing to keep in mind is that you'll need separate software to implement your email sequence. This means additional costs to you. While this isn't necessarily a deal breaker, it's definitely something to consider when budgeting for this program.
3. One Funnel Away Challenge Pitch
Lastly, be prepared for Russell to pitch the One Funnel Away Challenge multiple times throughout the challenge. The OFA Challenge is a 30-day live challenge that goes into more depth about building funnels.
While the cost of $100 may seem reasonable, it's important to keep in mind that this is an additional expense. However, if you find the free 5 Day Lead Challenge to be extremely valuable, just imagine how much more you'll learn in the OFA Challenge.
Final Thoughts
If you're searching for a top-notch program to help you create high-converting lead magnets and funnels, look no further than the 5 Day Lead Challenge by Russell Brunson. As someone who has completed the challenge and benefited greatly from it, I can confidently say that this program is one of the best out there.
Russell Brunson is renowned for his consistent overdelivery of value, and the 5 Day Lead Challenge is no exception. In fact, I plan on taking the challenge again when I create my next lead machine.
Compared to other courses and programs on the market, Russell Brunson's programs and courses are a cut above the rest. His books and video training sessions are packed with valuable information and multiple "aha" moments.
For me, Russell Brunson's Dotcom Secrets book was a game-changer that helped me grow my online business. And the 5 Day Lead Challenge is just as valuable, providing access to amazing frameworks and free software that automates copywriting.
If you want to sell products to your audience, launching a sales funnel is essential. And Russell Brunson's philosophy is simple: if you don't make money, they don't deserve any of yours.
Joining the 5 Day Lead Challenge is a no-brainer. Not only is there nothing to lose, but there's also a lot to gain. I highly recommend completing the challenge and taking your lead magnet and funnel game to the next level.
5 Day Lead Challenge FAQs
How do I get leads for my business?
It's actually pretty simple. You just need to create a "lead capture page" or "squeeze page" where people can enter their email address in exchange for a free item or service called a "lead magnet". This could be anything from a trial subscription to a free consultation.
What's a lead magnet?
It's just a fancy term for the free item or service that you offer in exchange for someone's contact information, like an email address. Marketers use lead magnets to generate sales leads.
Do I need a ClickFunnels account to participate in the 5 Day Lead Challenge?
The answer is no, you can use any sales funnel builder software to create your funnel. However, if you don't use ClickFunnels, you won't be able to use the pre-built templates that are included in the challenge, which might slow you down a bit.
How does the 5 Day Lead Challenge differ from the One Funnel Away Challenge?
Well, during the 5 Day Lead Challenge, you'll learn how to create a simple lead funnel in just five days. The One Funnel Away Challenge, on the other hand, is a 30-day training program that guides you through creating complete sales funnels tailored to your specific business needs. Both trainings are from Russell Brunson, so you know you're in good hands.
Bonus Recommendation: Another Business Opportunity
Russell Brunson's 5 Day Lead Challenge focuses on teaching you how to get leads and sell products or services online. But what if you don't have a product or service to sell?
Well, you might consider affiliate marketing, one of the best business models that you can use to build your online business from scratch. In affiliate marketing, you can run your business almost with zero cost and achieve a steady passive income.

You can learn affiliate marketing on the most reputable affiliate marketing platform: Wealthy Affiliate.
It offers you a free account (including a free website) with comprehensive training on SEO (free traffic methods), which enables you to get started with affiliate marketing right away without paying a penny.
But How Much Can You Earn with Wealthy Affiliate?
A 21-year-old student from Wealthy Affiliate was able to earn $7,395 in just 1 week, which means he made more than $1k a day…all while using free traffic methods.
Wealthy Affiliate has existed for 15 years and there are many success stories in the past decade.

To give you more examples, here are some of the other inspiring success stories of Wealthy Affiliate members.

Where to Join Wealthy Affiliate?
Wealthy Affiliate has a very simple pricing scheme. It has a free and premium membership.
If you want to feel about Wealthy Affiliate, you can sign up for the free starter membership here (no credit card required). You can select to be a free member with no time limit.
And as a starter member, you can get instant access to the community, live chat, over 500 training modules, 2 classrooms, networking, commenting, 1 free website, and access to the keyword tool.

You can enjoy all these values without paying a penny.
So I strongly recommend you register a free account and see it yourself.