If you're thinking about starting an Amazon business, you've probably heard about the Nine University Amazon FBA course. It's created by Kale Abrahanson and Taylor Hiott, and they claim to teach you everything you need to know to start a successful Amazon FBA business from scratch.
But the big question is, is it worth your money? Are Kale and Taylor legit, or is it all just a scam? Well, I've done some digging and I'm here to give you an honest and unbiased review of Nine University.
Just so you know, I'm not affiliated with Kale and Taylor in any way, so you can trust that my review is genuine.
In this review, I'll cover everything you need to know about Nine University, including the creators and the course itself. And at the end, I'll even give you a better alternative that's more beginner-friendly for those who are just starting out in the online business world.
So, let's dive in and find out if Nine University is worth the hype!
What is Nine University?
Nine University is a course that teaches you how to become a successful Amazon seller. They cover a range of topics including how to create product listings, what shipping box options are available, and how to use PPC (pay per click) and Facebook ads to get more traffic to your products.

Pricing-wise, the course costs $1997, which might sound like a lot, but it's actually pretty reasonable when you consider how much you could potentially earn from selling on Amazon. Plus, if you're feeling fancy, you can upgrade to the VIP version of the course for around $6000.
Overall, Nine University seems like a solid choice for anyone who wants to learn how to make money on Amazon. They cover everything you need to know to get started and even provide tips on using third-party services to launch and promote your products.
Recommendation: Here's The Best Alternative
Who are Kale and Taylor?
Kale Abrahamson and Taylor Hiott are two self-made entrepreneurs who have taken the world by storm with their successful business venture on Amazon. While we don't know the exact amount of their total sales or if Amazon FBA made them millionaires, one thing is for sure – they're definitely onto something good.
What's interesting is that Kale Abrahamson was a famous basketball player in college. Attending both Northwestern and Drake University proves that he's not only a great athlete but also pretty smart. Together with Taylor, they've created a business model that seems to be working wonders for them.
It's important to note that Kale and Taylor aren't scammers. In fact, they're two individuals who have worked hard to get where they are today. With their determination and business savvy, there's no telling where their entrepreneurial journey will take them next.
How Does Nine University Help You Make Money?
With Nine University's expert guidance, you can learn how to build a thriving ecommerce business from scratch and achieve financial freedom.
At Nine University, you'll discover the secrets of private labeling, a strategy that involves creating your own branded products to sell on Amazon. With private labeling, you have complete control over your product, from its design to its marketing, allowing you to stand out from competitors and increase your profits.
And the best part? You don't need any prior experience or knowledge to enroll in Nine University's Amazon FBA course. With Kale and Taylor as your mentors, you'll receive step-by-step guidance on everything from product research to logistics and inventory management.
Learn more:
Recommendation: Here's The Best Alternative
What's Inside Nine University?
Nine University can teach you everything you need to know about the business model of Amazon FBA. This includes sourcing products to sell in bulk and storing the inventory at Amazon Fulfilment Centers. Once a sale is made, Amazon will pack and deliver the product on your behalf.
Here's what you can expect to learn in Nine University:
14 Day Bootcamp: This is a basic training program for future Amazon sellers.
Introductory Welcome Module: This is the beginning of the course where KT, the instructor, gives a welcome speech.
Week 1: The Foundational Bedrock of FBA: A talk on business license.
Week 2: Scoping in a 7 Figure Product: KT shares tips on sourcing hot-selling products.
Week 3: Partnering up with an Elite Supplier: KT shows you how to work with the best suppliers.
Week 4: Shipping to Amazon FC without Hassle (Plus How to Pay for Product Orders).
Week 5: Creating an Auto-Sales Listing.
Week 6: Making Your Product The Product: Learn how to dominate with photography and create product images that grab the attention of your audiences.
Week 7: Elite Level PPC Product Launching + Bots: Discover how to launch your private label product using Amazon PPC.
In summary, Nine University provides a comprehensive education on the business model of Amazon FBA. It's a great option if you're interested in starting a business on Amazon and want to learn from experienced instructors who have already found success on the platform.
Who is Nine University for?
Nine University is an Amazon FBA training program that caters to both aspiring and seasoned Amazon sellers, offering effective ways to turn passion into profit and take their businesses to the next level.
While it's true that the program is perfect for beginners who are new to the world of Amazon FBA, it's important to note that experienced sellers can also benefit greatly from Nine University. With a curriculum designed to provide in-depth knowledge on Amazon FBA, Nine University offers comprehensive training that can help take your business to new heights.
But let's be honest, building a successful Amazon FBA business is no walk in the park. It takes dedication, effort, and a willingness to learn. And while Nine University can provide you with the knowledge and tools necessary to succeed, it's not a quick fix solution. That said, with the right mindset and work ethic, Nine University can help you achieve your goals.
Recommendation: Here's The Best Alternative
Are Nine University Students Getting Results?
When it comes to online courses, it can be challenging to determine if the training is genuinely effective. With countless positive reviews floating around, it's easy to question whether the hype is real or not. However, Nine University has taken a unique approach to showcase their success stories and prove their worth.
Rather than relying on generic testimonials, Nine University has a "Wall of Fame" page on their website, highlighting their students' achievements. And the best part? These stories showcase that students are building successful Amazon businesses and achieving significant results.
What's even more impressive is that these success stories aren't limited to the "golden age" of Amazon FBA. Many of the stories featured on Nine University's website are from recent years, indicating that the training remains effective and relevant.
Does Nine University Have A Good Reputation?
Firstly, Nine University boasts many positive reviews on trusted platforms such as Trustpilot and BBB.org. While some of these reviews may be generic praise from newbies, they are still indicative of the program's popularity and positive impact.
However, it's important to note that not all reviews are glowing. Some negative reviews and complaints can also be found on these platforms. Yet, these are relatively few in number compared to the overwhelmingly positive reviews.
There was some controversy surrounding Nine University in 2020 when a few YouTubers accused them of being "fake gurus." However, these claims were not substantiated, and the videos have since been removed. In response, Kale from 9U released a video addressing the controversy.
After thorough research, it appears that Nine University is a legitimate training program. However, their sales funnel requires you to schedule a "no sales pitch strategy session" with a 9U representative before revealing the price of the training. While this may not be ideal for everyone, it does allow for a personalized approach and a chance to assess the program's suitability for individual needs.
Recommendation: Here's The Best Alternative
How Much Does Nine University Cost?
If you're looking for information on the cost of Nine University, you might be a little frustrated. Unfortunately, the company doesn't make their prices public on their website. Instead, you'll have to schedule a "no sales pitch strategy session" to get the details.
But don't worry – we've done some digging for you. According to reports from multiple sources, the standard price for enrollment is $1,997. Keep in mind, however, that there may be additional costs and payment plans available, such as a $599 per month plan for 4 months.
It's also worth noting that some students have reported additional upsells within the training program. For example, there's a Fasttrack program that costs $297 per month and supposedly provides 24/7 consulting, software discounts, trademarks, and legal help.
However, some students have reported even higher upsells, which can be frustrating when you've already invested thousands of dollars into the program.
It's important to remember that launching a product on Amazon requires more than just the cost of the course. You'll also need money to create or purchase inventory and to advertise your product once it's live. According to our research, you should expect to spend at least an additional $5000 beyond the cost of joining Nine University to successfully launch and market your product.
Learn more: Best Amazon FBA Courses
Recommendation: Here's The Best Alternative
Nine University Discount
While there may not be an official Nine University discount available at this time, there are several strategies you can use to make the most of your investment.
Firstly, keep an eye out for seasonal promotions and flash sales. Nine University occasionally offers exclusive discounts during special events such as Black Friday, Cyber Monday, or Christmas. Make sure you're subscribed to their newsletter and follow their social media channels to stay updated on these offers.
Another way to save on Nine University courses is to opt for the payment plan instead of paying the full amount upfront. By spreading out the cost over several months, you can manage your budget better and still receive the same quality training.
Refund Policy
According to Nine University, you can request a refund within ten days of purchase if you meet their requirements. But as a third-party reviewer, I have to admit that the requirements seem a bit strict. You will need to show that you have completed at least 30% of the course, completed all homework, participated in the Facebook group, and contacted their support team for assistance. It's a lot of hoops to jump through, and I can see why some customers may find it frustrating.
On the positive side, Nine University provides a refund policy, which is more than some other programs do. However, if you're still on the fence about whether Nine University is right for you, ten days may not be enough time to explore the course fully. Ideally, you would want to have a more extended period to try it out before deciding to commit fully.
Recommendation: Here's The Best Alternative
Praises For Nine University
Success Stories from Real Students
One of the most encouraging aspects of Nine University is the abundance of student testimonials and success stories available online. You can find these on the Nine University website, as well as on YouTube and other social media platforms. Hearing from people who have taken the course and achieved their goals can give you confidence that you can do it too.
Comprehensive, Step-by-Step Training
Another advantage of Nine University is that the training is comprehensive and practical. The program covers everything from finding profitable products to optimizing your listings and running successful ad campaigns. The content is organized in a step-by-step format, making it easy to follow along and apply to your own business.
Active, Supportive Community
Nine University also has a private community where you can connect with other students and get help and advice from experienced sellers. This is a valuable resource, especially if you're just starting out and need guidance along the way. The community is active and responsive, so you can expect to get answers to your questions quickly.
Created by Successful Amazon Sellers
Finally, Nine University was created by people who have been successful Amazon sellers themselves. Kale and Taylor, the founders of Nine University, have built multiple seven-figure businesses on Amazon. They have firsthand experience of what it takes to succeed in this industry and have designed the program to share their knowledge and strategies with others.
Recommendation: Here's The Best Alternative
Criticisms For Nine University
Lack of Transparency on Course Cost
One of the major drawbacks of Nine University is the lack of transparency on the course cost. While you can find some information about pricing on the website, you must schedule a call to get all the details. This lack of transparency can be frustrating for those who are trying to plan their budget accordingly.
Complicated Refund Policy
Another issue that many Nine University students face is the complicated refund policy. While refunds are offered, it can be challenging to qualify for them. Most complaints about Nine University are related to this issue, so be sure to read the refund policy carefully before signing up.
Higher Price Point than Other Amazon FBA Courses
When compared to other Amazon FBA courses, Nine University is on the more expensive end of the spectrum. While it does offer valuable information and guidance, the higher price point may not be feasible for everyone.
Reports of Excessive Upsells
Some students have reported experiencing excessive upsells after joining Nine University. While upselling is common in the business world, it can be frustrating when it becomes excessive and takes away from the value of the course.
Additional Large Investments Required for Success
Finally, to give yourself a decent chance of success with Amazon FBA, a large investment ($5,000 or more) is required beyond the price of the course. This can be a significant expense for some, so it's important to consider this before making your decision.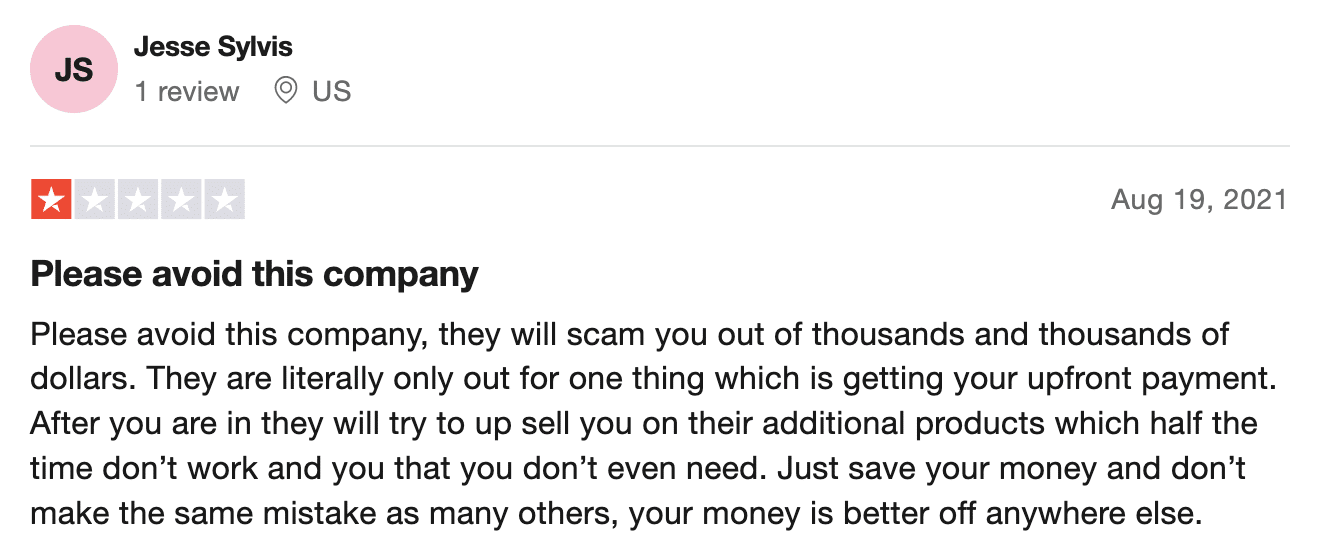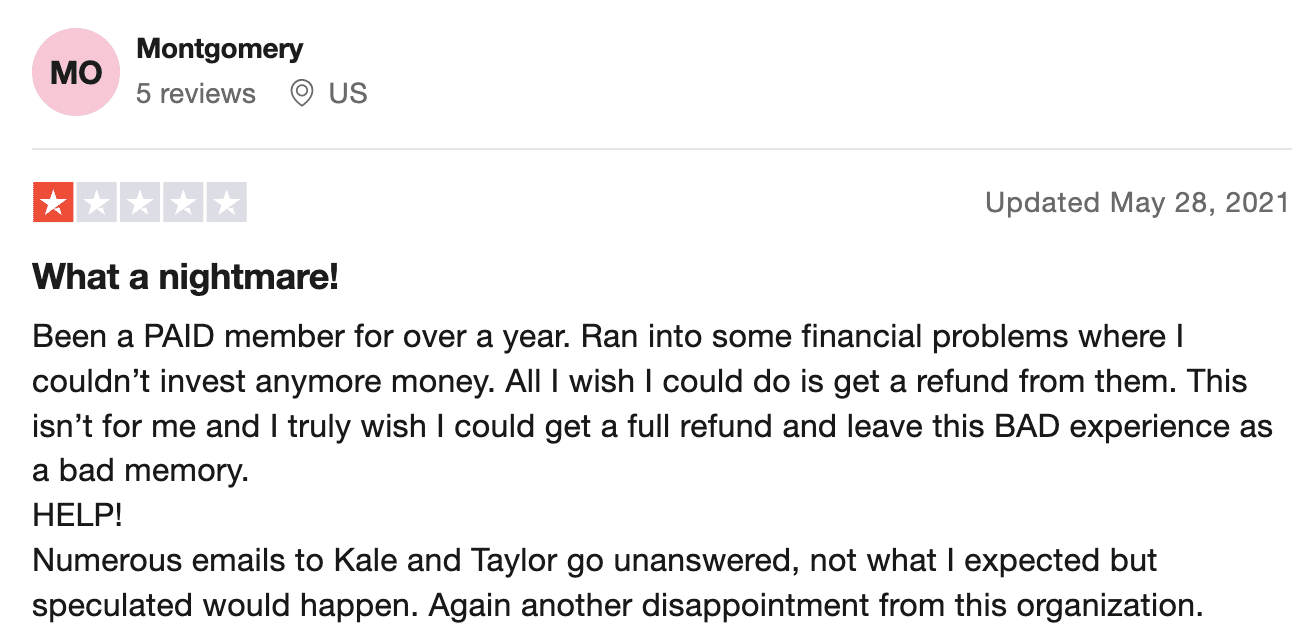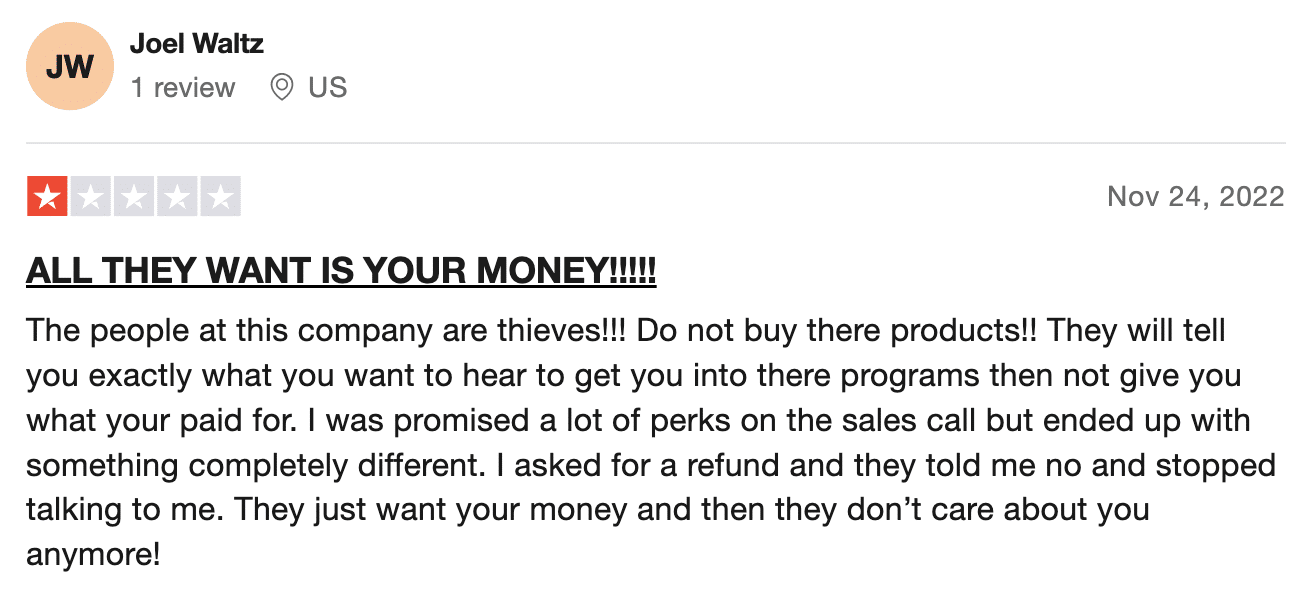 Recommendation: Here's The Best Alternative
Is Nine University a Scam?
Kale and Taylor do have a lot of experience with Amazon FBA, so the course itself is not a scam. However, it's also important to keep in mind that Amazon FBA is a complex business model and no course can teach you everything you need to know.
The Cost of Starting an Amazon FBA Business
One of the biggest drawbacks of the Amazon FBA business model is the large upfront cost. To launch a business on Amazon, you'll need at least $15-20k. On top of that, you'll also need to pay for an FBA course, such as the one offered by Nine University, which costs $1,997. And that's not all – you'll also need to spend money on product samples, inventory, labeling and shipping costs, product launch services/pay-per-click advertising, and Amazon Marketing Services. The first 10k will be quickly exhausted once you start selling on Bezo's platform.
The Complexity of Amazon FBA
While Amazon does a lot of the work for you, there is still a lot of work involved in getting a product listing up and optimized. You'll need to negotiate with suppliers, make comparisons on shipping companies and freight forwarders, and comply with the regulations of Amazon and local governments. This process is too sophisticated for beginners who might be just looking for a side hustle or a source of passive income that requires little time and investment.
Learn more: Is Amazon FBA Still Profitable
Slow Cash Flow
Cash flow is the lifeblood of any business, but in the Amazon FBA business model, sellers have to invest a considerable amount of money upfront to purchase inventories from suppliers in China. If you want to create a unique private label product, the costs will be even higher. Production may take 1-2 months depending on the nature of the products and quantity. Afterwards, it takes 2 weeks in shipment and custom clearance before arriving at Amazon warehouse. This process can take months before you're paid for the inventory you bought.
Price Wars and Competition
Price wars are common on Amazon. Whenever a seller tries to attract more customers by lowering the prices, other sellers will be forced to cut their prices as well. To avoid a net loss, you might have to cut the product costs, resulting in lower product quality, negative feedback from customers, and a drop in sales. Apart from the intense competition, you'll also have to deal with changing sales tax laws, category restrictions, and Amazon policies. In the worst case, Amazon might even ban your account permanently if you mistakenly violate some rules.
Learn more: Make Money Online Scams: How to Avoid Them?
Recommendation: Here's The Best Alternative
Is There a Better Way to Make Money Online?
Are you looking for a business model that doesn't require an initial capital investment and can be done on the side? Look no further than affiliate marketing.
Affiliate marketing is an easy and rewarding way to start an online business with almost zero cost. The best part is that you don't have to invest in creating or developing any products. Plus, you won't have to worry about managing inventory or handling customer service, saving you time and effort.
Affiliate marketing also provides a steady stream of passive income, allowing you to enjoy a vacation or work a full-time job without interruptions.
Considering the unpredictability of the world, it's wise to choose a business model that carries the lowest risk. And when it comes to earning potential, the sky's the limit. For instance, a 21-year old student from my #1 recommended training platform for affiliate marketing, Wealthy Affiliate, earned $7,395 in just one week using free traffic methods.
Learn more: Affiliate Marketing vs Amazon FBA: Which One Is Best For You
You can check out my full review of Wealthy Affiliate here.
Wealthy Affiliate has been around for over a decade and has produced numerous success stories over the years. Some of their members have achieved amazing results.
If you're interested in joining Wealthy Affiliate, the pricing is simple. They offer both free and premium memberships. As a starter member, you can access the community, live chat, over 500 training modules, 2 classrooms, networking, commenting, 1 free website, and the keyword tool without paying a penny.
To get started, all you need to do is sign up for a free account, no credit card required. If you enjoy the platform and want to unlock all its features, you can upgrade to Premium Membership later. And the best part? You won't be bothered with any upsells.
In conclusion, affiliate marketing is an excellent way to start an online business with minimal risk and maximum potential. Sign up for a free Wealthy Affiliate account and start your journey towards financial freedom.