Are you looking for an Entre Institute review? Is the Entre Institute a scam?
If you want to make money online, you may have heard of Entre Institute. But since there are so many scams online, you may wonder if you can trust Entre Institute or not.
According to Jeff Lerner, his online business education platform can teach you a blueprint for building an online business.
As someone who is experienced with online marketing, I've joined a lot of online programs over the years, including Entre Institute's courses.
Therefore, I'm in the right position to share with you my views on the digital business school.
As a disclaimer, I'm not affiliated with Jeff Lerner or Entre Institute, which means I'm not paid to write this review for him. So you can be sure that my words are unbiased.
At the end of this review, I'll also share with you another e-learning platform that can help you build an affiliate marketing business at a very low cost.
In this Entre Institute review, I'm going to cover the following topics:
What is Entre Institute?
Entre Institute provides online business education, coaching, and training. The program was developed by Jeff Lerner.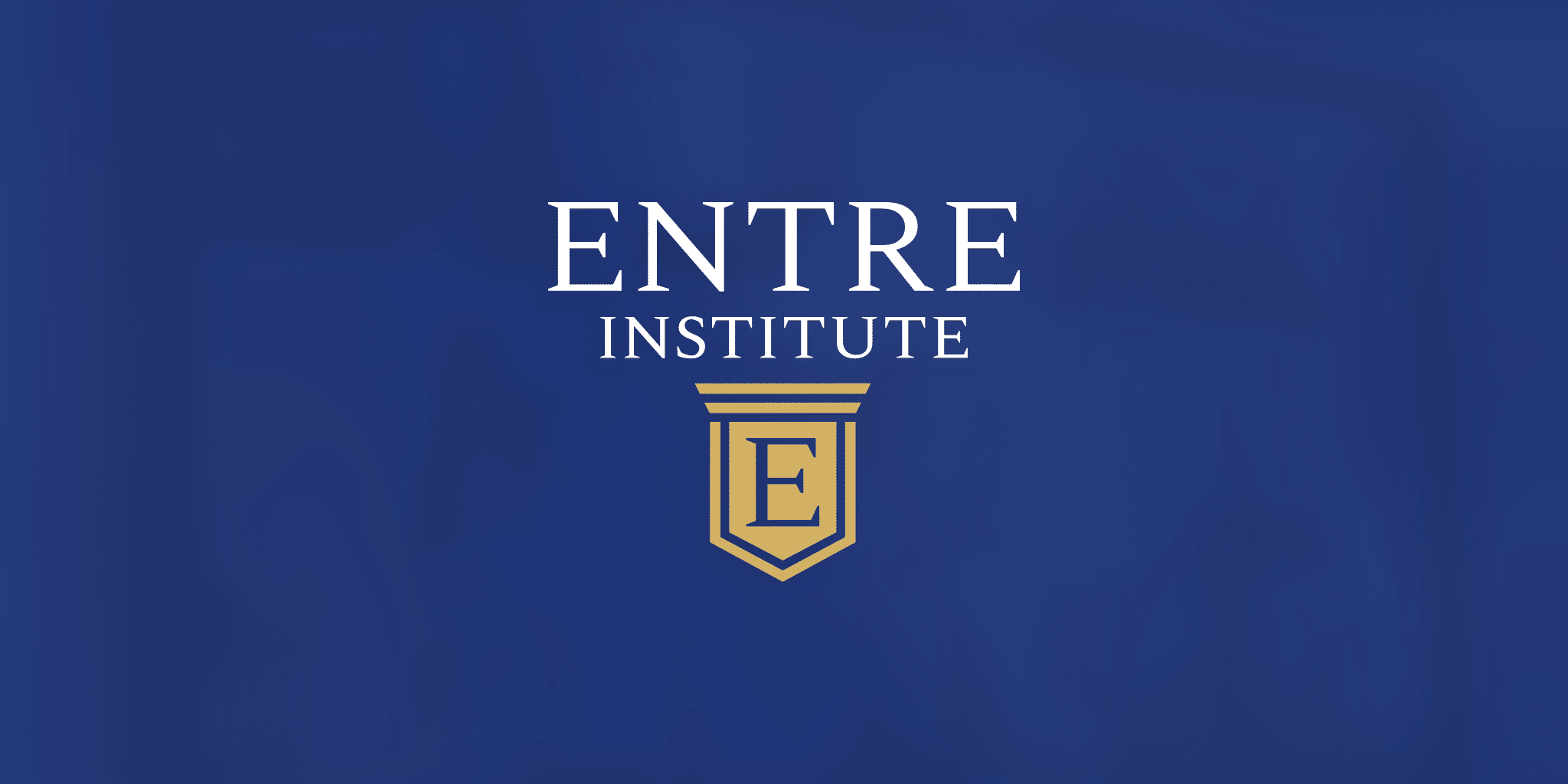 Its goal is to educate people about affiliate marketing, eCommerce, and how to build their own successful online businesses.
The Institute aims to help people develop digital assets that will pay off in the long run.
Facebook pages, YouTube channels, Instagram accounts, and blogs are examples of digital assets.
If you publish a blog post or video on a particular topic and make sure it ranks well on Google or YouTube, that post or video will make you money for years to come. You can make money by making affiliate sales and receiving advertising revenue.
The Entre Institute offers a variety of online courses on how to make money online. However, your basic membership needs to be constantly upgraded in order to get access to the entire program.
For this reason, some people claim Entre Institute is a scam, even though the content seems useful.
I appreciate that its programs only teach legitimate ways to make money. However, I eventually dropped out of the course due to the pressure of having to upgrade, plus the lack of experience level in the basic course (Entre Blueprint).
Recommendation: Here's The Best Alternative
Who is the Founder of Entre Institute?
Jeff Lerner is the man behind Entre Institute. He's also the founder and CEO of several businesses that have made six and seven-figure profits, including online marketing and helping other businesses grow.
Like many entrepreneurs, Jeff had a rough start. He struggled for years as a musician and even opened a restaurant that eventually failed. At one point, he was $400,000 in debt and feeling pretty low. But in 2008, he finally found success by starting his own digital business online. Since then, he's racked up over $50 million in sales.
Aside from his own businesses, Jeff has also created a community of like-minded people through his Entre Nation and Entre Nation Elite Facebook groups. These groups are all about helping each other out and supporting one another's entrepreneurial journey.
To learn more, you can read our full review of Jeff Lerner.
Who is Entre Institute For?
As its name implies, Entre Institute caters to digital entrepreneurs. The platform is also suitable for beginners who want to start their own business.
Having said that, I think it's not suitable for advanced marketers looking to improve their skills, knowledge, and income unless you want to promote their digital products.
So, I'll say Entre Institute is for:
People who are interested in affiliate marketing

People who want to learn more about online business
It's said that you must buy expensive upsells if you want to make more money. But that's not true.
YouTube or other blogs can teach you more or less the same thing about affiliate marketing, digital agencies, and selling courses.
Recommendation: Here's The Best Alternative
What's Inside Entre Institute?
As mentioned earlier, there are several programs within Entre Institute. Let's take a look at each program and see if any of them are right for you.
Entre Blueprint
Here's the course that starts it all. It's a 6-step video training that will help you physically, professionally, and personally. It costs $39 to join the program.
You need to focus on all three if you want to be the best version of yourself.
Step 1
Jeff Lerner walks you through the four pillars of success and the 3 Ps of a great life. This way, you're supposed to enjoy a stress-free financial life.
Here are the 3 Ps of a great life:
Personal

Professional

Physical
Step 2
In Step 2, you'll find out what you need to do to achieve everything you desire.
The action plan will explain how it all works and how it affects society, knowledge, and belief systems.
Step 3
Step 3 takes you through three phases of building your legacy. You will learn how to use growth and wealth.
Step 4
The fourth step in the process is building an affiliate marketing business. This is a good option for new business owners because it's easy and cost-effective.
Plus, compared to starting a business like a coffee shop (which can cost upwards of $250,000, not including employee wages), the startup costs for affiliate marketing are much lower.
Affiliate marketing has really changed the game. Once you get the hang of it, you can pretty much apply the same principles to any other business.
So what exactly is affiliate marketing? It's the process of selling other people's products and services online, and you earn a commission through an affiliate link on your website.
You can make up to 80% in commissions, and the best part is that the person who created the product or service handles customer service.
To learn more, you can read our guide on how to make money with affiliate marketing.
Step 5
Jeff Lerner compares the pros and cons of starting an eCommerce business versus a physical, brick-and-mortar one.
According to Jeff, it's generally more difficult and expensive to get a physical business up and running.
And with the rise of eCommerce giants like Amazon (which doesn't even have a physical store), it's no wonder that more and more traditional retailers are investing in online shopping.
It looks like the future of retail is moving more toward the digital realm.
Step 6
So in this final step, Jeff is gonna go over how to build an online business. You'll get some personalized help from an advisor who'll help point you in the right direction. They'll work with you to come up with a plan that works for you and your goals.
There are a few different paths you can take – affiliate marketing, starting your own agency, or creating your own product/service.
Or if you're feeling ambitious, you can go for all three!
Recommendation: Here's The Best Alternative
Entre NATION Elite
Let's now take a look at Entre Nation ELITE membership within Entre Institute.
Enrollment in Entre NATION Elite costs $175 one-time/annually or $67 per month.
In this program, people will receive weekly calls/webinars to help them grow their business.
These weekly training sessions will take place in a private Facebook group.
Millionaire Productivity Secrets
Millionaire Productivity Secrets costs $67 to attend.
In this course you will learn how to master productivity through proper planning:
Dreaming Up Your Perfect Future

Setting super-productive goals

Creating a Success Plan

Optimizing your schedule, environment, external brain, calendar, "to do list" and much more.
This course has 19 modules in total.
Affiliate Millionaire Accelerator
The Affiliate Millionaire Accelerator course costs $1997 to join. That's a pretty steep price, and not everyone can afford it.
But the good news is that the course is actually taught by someone with real-life experience in affiliate marketing, not just someone who's theorizing about what might work.
I know a lot of people sell courses, but they don't always actually practice what they preach. All their income comes from their courses, which probably sounds familiar to you.
Anyway, the course leader says that he has several affiliate marketing niches that are doing really well, making over 7 figures per year. The course covers everything from the basics of affiliate marketing terminology to actually building your sales funnels and selecting your offers, as well as building out your blogs and YouTube channels. They also talk about email marketing, building your email list, writing emails that convert, and picking the right niche.
There are a total of 48 modules, ranging in length from 5 minutes to 35 minutes. Plus, unlike a lot of other affiliate marketing courses, this one is regularly updated.
Agency Millionaire Accelerator
The Agency Millionaire Accelerator is a course that'll set you back $1997, but it's taught by Brian Magnosi, who runs a successful 7-figure agency.
An agency is essentially a business that helps other companies with their online advertising. And by placing ads for these companies, you might earn anywhere from $500 to $2,500 per month.
The course itself covers everything you need to know about running an agency, from start to finish. It's got over 60 video modules, all created by someone who's actually doing it themselves.
And as Jeffrey Lerner points out, it's important to choose instructors who have actual experience in the field, rather than just people who sell courses.
The following topics were discussed:
Choosing your niche

How much to charge

Benefits of owning an agency

The tools of the trade

Setting the right expectations

Lead generation and prospecting

Sales

The SEO and fulfillment process

Advertise on Facebook

Templates for Facebook Lead Ads

Using outsourcing
There are between two and fifteen videos on each of these topics.
This course is constantly updated by Brian to make sure it is new and, more importantly, that it works now.
Digital Course Millionaire Accelerator
It costs $1997 to participate in the Digital Course Millionaire Accelerator.
This is one of Brian Magnosi's best courses, developed from the ground up to help you bring your passion, skills, and talent to the world efficiently and profitably.
You'll learn about product viability and market research (11 modules alone), the technology behind the digital course, and launching, marketing, and fulfillment throughout the course.
You might have already seen a lot of ads on Facebook and YouTube about people selling courses and making money.
In this program, you will learn how to develop and sell your own course step by step.
Entre Institute Digital Bundle
The Digital Bundle offers a discount if you want all three courses to maximize your online income.
You can get all three courses for $3997. It is quite expensive. Obviously, you're wondering whether it's worth a try.
At the end of this Entre Institute review, I'll give you a much cheaper alternative.
ENTRE Coaching
To get extra help with these three courses, you can attend weekly group coaching sessions.
This is an option for people who need extra assistance.
ENTRE Inner Circle
Do you want to be a part of a group of people who earn 7 to 8 figures a year?
With Jeff Lerner as your coach, imagine what it would be like.
For this coaching to be available to everyone, you will have to undergo screening.
In most cases, Jeff Lerner said he declines applications because the applicants are not serious enough, and he does not want their money if they do not plan to proceed.
This program is also very expensive. But don't worry, I'll show you an even better and cheaper alternative soon.
Recommendation: Here's The Best Alternative
Praise for Entre Institute
1. Jeff Lerner Is An Expert
When building an online business, it's important to find a mentor. You can learn online marketing from an authority when you choose Jeff Lerner as a mentor.
However, if you wish to have Jeff Lerner mentor you directly, you'll have to purchase an expensive upsell.
2. Low Entry Fee
ENTRE Institute's Blueprint program offers affordable education on online entrepreneurship. The price is only $39, so anyone can afford it.
There are, however, some hidden fees: For more lessons, you must purchase upsells. As a result, the cost will increase.
3. High-Paying Affiliate Program
Entre Institute offers an affiliate program that anyone can join. To promote the company and earn commissions, you are not required to be a member.
Therefore, these packages have high commissions.
4. Money-Back Guarantee
It is risk-free to buy Entre Blueprint. If you do not like it, you can get your money back, no questions asked. You can try it risk-free for 30 days.
Criticism of Entre Institute
1. It Won't Help You Build An Online Business
Just to be clear, the Entre Blueprint isn't a comprehensive training course as some people might hope. It's more of a motivational tool that guides you through a series of upsells.
So don't believe the claims on the sales page that this course will build an online business for you – it won't. Just wanted to give you a heads-up on that.
2. Many Upsells Once You Join
The Entre Blueprint course isn't really designed to help you build an actual business – it's more focused on getting you in the right mindset. That's why they encourage you to take additional courses, like the Nation course and Digital course, if you want to start building one of their business models.
Keep in mind that these courses will cost more than just the $39 for the Blueprint. And if you actually want to start an online business, you'll also need to invest in tools and traffic.
3. The Video Training Videos Are Lengthy and Without Substance
There were too many long videos and they kept talking about the benefits of doing business online. In my opinion, they designed them in a way that slowly pulls you in.
In spite of this, I would rather see more action than talk.
4. Jeff Learner Has a Bad Reputation
Jeff is changing his spots all over the place, and a lot of people don't like it.
It seems like Jeff is plotting and joining them for his own benefit. It doesn't seem like he really wants to help you make money.
5. It Has Many Bad Reviews Online
There are also many customers and members who are disappointed with Entre Institute. Perhaps the courses on the platform are expensive but don't deliver results.
6. It Looks Like a Pyramid Scheme Because of Its Affiliate Program
So, I took the basic course at Entre Institute, and honestly, it was just a bunch of motivational stuff. I didn't really learn anything useful. And to top it off, they kept pressuring me to upgrade my membership. It's like they just want to keep taking your money.
From what I've heard, Entre Institute is one of those high-priced affiliate marketing programs that starts off with cheap, motivational courses and then gradually gets more expensive as you go. To actually get to the good stuff and start building an online business, you have to keep upgrading your membership.
I'm not the only one who's had this experience either. There are plenty of Entre Institute reviews out there that mention this same kind of thing. Some people even call it a scam because they say the company isn't completely honest about their business model. Some people go as far as to say it's a pyramid scheme.
Personally, I don't think Entre Institute is a pyramid scheme. But there are definitely a lot of red flags with this platform. I didn't want to look into it any further.
Recommendation: Here's The Best Alternative
Entre Institute Pricing
You can purchase low tickets or high tickets depending on the program at Entre Institute.
You can join Entre Blueprint for as little as $39, but you'll need to upgrade for high-ticket upsells.
Jeff and his company use the same method as the Super Affiliate Network, where you have to purchase upgrades to unlock the entire course and qualify for commissions.
For this reason, some people might also consider Entre Institute a pyramid scheme. We will get into that later in this review.
Here are the prices for each of the upgrades:
Entre Institute Blueprint – $39

Entre Nation Elite – $49 per month or $348 per year

Entre Institute Digital – $1997 one time

Entre Institute Results – $15,000 per year

Entre Institute Inner Circle – $29,999 per year
To gain access to advanced courses, you must upgrade your Blueprint several times.
Constant upselling and lack of price transparency are unethical practices. This makes Entre Institute look like a scam.
Is Entre Institute a Pyramid Scheme?
Not quite. Entre Institute is not a pyramid scheme.
From what I understand, Entre Institute is a legit affiliate marketing program because you get paid for referring people, without the whole downline thing. That's not how pyramid schemes work – they don't sell any actual products or services.
But Entre Institute does offer a bunch of courses on digital marketing and stuff, so it's not all bad. The problem is, in order to make any commissions and get higher education, you have to keep paying for more training. It's like they're constantly trying to get more money out of you.
And that's what bugs me about Entre Institute. I mean, who wants to feel like they're constantly getting ripped off?
It's like Jeff Learner and his team are more interested in making money for themselves than actually helping students make money. That's why some people start to wonder if Entre Institute is some kind of illegal scheme, like a pyramid thing or a high-ticket scam.
Recommendation: Here's The Best Alternative
Who is Entre Institute For?
Entre Institute, as the name suggests, is for digital entrepreneurs. Moreover, this platform is suitable for beginners who want to start their own business.
The platform is also aimed at advanced marketers who want to improve their knowledge, skills, and income. Affiliate programs are offered on the platform.
Basically, Entre Institute is for:
digital entrepreneurs

beginner affiliate marketers

advanced affiliates

email marketers

social media marketers
I think it's critical to stress that this is a high-ticket training platform, meaning that you must buy the expensive upsells if you want to succeed.
Positive Customer Reviews On Entre Institute
Entre Institute has received a rating of 4.7 out of 396 reviews on Trustpilot. The praises, however, did not seem sincere to me.
In the comments below, you can see that they are rather vague and did not mention what business skills Jeff taught them.
This customer Leo Messi jr only said Entre Institute's program helped him a lot. He didn't even bother to mention the name of the program.
This customer James said he appreciates the knowledge of module 4. However, he only talked about some mindset stuff without mentioning how the program helped him build a business.
Negative Customer Reviews On Entre Institute
Now, let's move on to some negative customer reviews. As you can see below, both customers regret paying thousands of dollars for Entre Institute's program and coaching services.
They believe that what is taught at Entre Institute can also be found for free on the Internet.
I also found another customer complaint on Reddit that is a very detailed story about how he was scammed by Entre Institute.
According to this customer, the ENTRE program is a digital advertising program that aims to teach people how to create passive income through tactics like ad training and SEO training.
He took the program and was disappointed with the quality of the coaching, which they felt was unprofessional and not worth the money. He also had a negative experience with Jeff Lerner, the owner of the program, who he believes faked his subscriber counts on YouTube and other social media platforms and was not knowledgeable about basic concepts in lead generation.
He ultimately learned more from managing his own large debt and self-learning than from the ENTRE's programs and advises others to avoid it in favor of cheaper or free resources.
Is Entre Institute a Scam or Legit?
While I wouldn't say it's a scam, I don't really recommend it. There are other programs out there that are better and cheaper.
One thing that I find really unethical about Entre Institute is how they mislead people about the cost of their course. They say it's only $39, but that's just for a basic course. If you want to access everything, you'll have to shell out thousands of dollars. That's not cool, man.
And have you heard about the fake funnels that Jeff Lerner creates to promote Entre Institute? It's not a good look. In fact, some people even call him a scam artist. Yikes.
One of these fake funnels is called Class With Jeff. It's supposed to be a course, but really it's just a way to get you to sign up for Entre Institute.
I did some research online, and I couldn't find any real testimonials that could prove that this program actually works. Plus, with Jeff Lerner's shady reputation, I wouldn't trust him with my hard-earned cash.
Long story short, there are better options out there if you're looking to learn how to make money online. Don't fall for the Entre Institute's tricks.
Is There A Better Alternative?
If you're beginning your online business journey, you deserve a program much better than Entre Institute.
My #1 recommended platform is called Wealthy Affiliate.
Wealthy Affiliate is an all-in-one platform for building your affiliate marketing business from scratch.
When you join Wealthy Affiliate, you can get access to the first-class web hosting service, keyword research tools, community support, comprehensive training, writing tools, and other software to help you build an online business step-by-step.
You can register a free account with Wealthy Affiliate, which enables you to get started with affiliate marketing right away without paying a penny.
If you like the platform, you can then upgrade to the premium membership to get access to everything on the platform. There are no upsells afterward.
But How Much Can You Earn with Wealthy Affiliate?

A 21-year-old student from Wealthy Affiliate was able to earn $7,395 in just 1 week, which means he made more than $1k a day…all while applying what is taught inside Wealthy Affiliate.
To give you more examples, here are some of the other inspiring success stories of Wealthy Affiliate members.
Where to Join Wealthy Affiliate?
Wealthy Affiliate has a very simple pricing scheme. It has a free and premium membership. The premium membership only costs $49/month or $395/year.
If you want to feel about Wealthy Affiliate, you can sign up for the free starter membership here (no credit card required). You can select to be a free member with no time limit.
And as a starter member, you can get instant access to the community, live chat, over 500 training modules, 2 classrooms, networking, commenting, 1 free website, and access to the keyword tool.
You can enjoy all these values without paying a penny.
So I strongly recommend you register a free account and see it yourself.