Are you looking for an honest review of the Marketplace Superheroes course? Do you wonder if it is a scam?
You may have read some other reviews about Marketplace Superheroes but you may find them very salesy.
Many of them are the affiliates of Marketplace Superheroes, which means when you buy via their affiliate link, they will get a commission. So their words are not trustworthy.
To be transparent, I'm not affiliated with the Marketplace Superheroes, which means I'm not paid to write this review. So you can be sure that my words are unbiased.
At the end of this review, I'll also tell you a better alternative that has enabled me to make a full-time passive income online.
Marketplace Superheroes Review – Key Takeaways
Course Name:

Marketplace Superheroes (MPSH)

Course Instructors:

Robert Rickey, Stephen Somers

Price

: $10 – $997

Pros:

The course content is comprehensive

Cons:

Amazon FBA is not an easy business model in 2021

Overall Rating:

2.5/5

The Best Alternative: An All-in-One Platform to Make Passive Income Online
Here's what I'll cover In this Marketplace Superheroes Course review.
What is Marketplace Superheroes?
Marketplace Superheroes is an online course that aims to teach you how to build a business on Amazon.
It was founded in 2018 by Robert Rickey and Stephen Somers. Together, they have over 20 years of experience in eCommerce.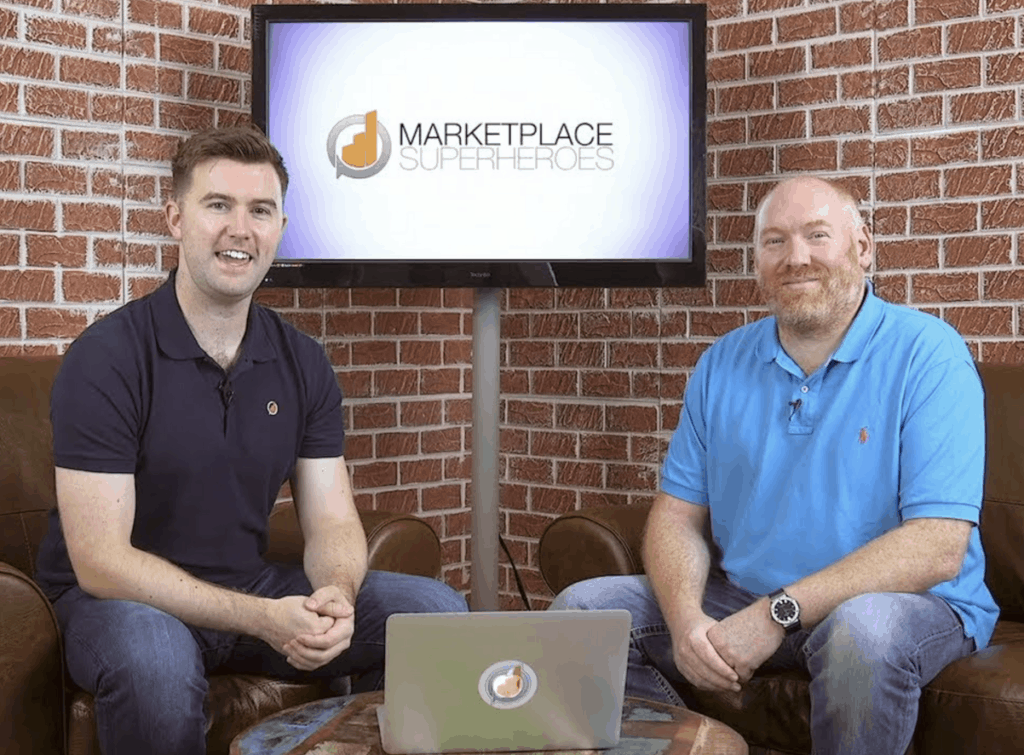 The Marketplace Superheroes program is an integrated system of teaching and tools for success in Amazon FBA. The courses within the curriculum focus on educating students about:
How to find low-competition, simple products on Amazon

How to make high profits with these products
Their website describes their approach as unique and focuses on giving you an organized way to research Amazon products.
In fact, you'll learn about nothing more than Amazon FBA, a business model that allows you to start an online business and sell products without seeing inventory.
In addition to delivering your products to your customers, Amazon FBA handles returns and refunds for you.
If you want to have a quick look into Amazon FBA, you might check out this video.

When you get on the website of Marketplace Superheroes, you can see many buttons that offer free training as well as access to a community they refer to as "Heroic Empire."
They will offer you a free 7-day masterclass if you give them your email address.
The masterclass, according to Stephen, will teach you the steps to building a simple business selling products on Amazon worldwide without any technical expertise or complicated advertising.
It's also a way for them to promote their SuperHero Vault.
Recommendation: Here's The Best Alternative
Who Are The Founders of Marketplace Superheroes?
Stephen Somers and Robert Ricky are the creators of Marketplace Superheroes.
Stephen states on his LinkedIn profile that he is an expert on helping ambitious people increase their income by selling simple products on Amazon globally.
The truth is, Stephen Somers has been selling online for 7 years without much success.
Stephen's life changed when he met Robert, who mentored him and later became his business partner.
In the past, Stephen spent thousands of dollars trying to figure out how to build a successful online business.
As a result of his work with Robert, he was able to quit his soul-crushing job and become an Amazon FBA seller
According to Stephen, they collaborated on the Marketplace Superheroes course in an effort to help wannabe entrepreneurs break into the Amazon FBA world.
Also on the Marketplace Superheroes team are Will Esterhuyse, Lisa Somers, and Michael Elliott.
Stephen and Robert have a YouTube channel that has over 20,000 subscribers who all enjoy the weekly videos that they upload every week.
They are certainly not the first to create a course on Amazon FBA…so what makes them so special?
Let's find out in the coming sections.
An Overview of Marketplace Superheroes
The Amazon FBA course Marketplace Superheroes offers instructions on running an Amazon business. They also give you lifetime access to their online tools.
These training modules are part of MPSH's flagship program, Core 2.0.
The Member's Area
At first, the Members' Area seems overwhelming. There are nine different areas – each with its own training section.
For example, you can start by clicking Marketplace Superheroes Core V2 phase 1.
This will take you to the beginning of the main program and has 6 modules. Each module will contain 4-5 training videos. You can listen to, watch, and read transcripts of the content.
Take a look at each program part.
MPSH Core 2.0 Program
You will find 9 different sections in the Marketplace Superheroes Core training 2.0 program.
Due to their size and scope, each of these can be a training program in itself.
Here are some examples:
MPSH Core System v2 Phase 1 or the Mindset and Research Phase
There are six modules in the Mindset and Research phase, all of which are listed below. In phase one, there are six modules spread across 45 highly informative videos.
Module 1 – Market Mindset
In this module, you will find 7 videos that introduce what to expect from the whole MPSH course and how to get the most out of it.
Module 2 – Search Phase
There are nine videos in this module that discuss your product research strategy. It will teach students how to analyze products using MPSH's tools, and how to do product research efficiently and effectively.
Module 3 – The Shortlist Phase
This module comes with 6 videos. Following the research and search phase above, this module explains how to filter products and find the highest-converting products.
Module 4 – Select Phase I
This module includes five videos that explain how to choose the best product for your business.
Module 5 – Select Phase II
There are 7 videos including one about the supplier search and another about discovering the best-selling products. As you explore the market in this module, you will look for the best suppliers of the products you're interested in, based on the products you selected.
Module 6 – Source Phase
With a series of 11 videos, this module provides information on product sourcing. Additionally, you will get insights and direction about placing sample orders, addressing branding and packaging, as well as finding great suppliers. Negotiation strategies are also taught here to help you save money.
MPSH Core System v2 Phase 2 – Importation and Logistics
In Phase 2, you will learn everything you need to know about importing and logistics in six modules and 51 videos.
Module 7 – Product Structure & Seller Central Phase
There are 68 detailed videos in this module. Module 6 introduces you to the basics of finding products, suppliers, branding, packaging, sampling, negotiations, importation, and logistical procedures, and module 7 takes you through running your online business. This is where you learn how to create, or restructure, your seller account (business).
Module 8 – Purchasing and Importation
The module includes 7 videos. You will learn everything you need to know about product procurement and importation in this course.
Module 9 – FBA Roadmap
There are five videos. In this module, you will look in more depth at the FBA process once you have the products you would like to sell. Also included in the process are understanding the labelling requirements, the rules, and any additional requirements from Amazon Seller Central.
Module 10 – The Listing Optimization Phase
The videos in this section show how to create the best (high-converting) product listing.
Module 11 – Account Management
A total of 13 videos can be found on the management of your Amazon business daily.
Module 12 – International Expansion
There are seven videos included in this module covering the essentials to expanding your Amazon business internationally.
Bonus Modules
The bonus material teaches you what FBA businesses on Amazon are like and what to expect.
Below is the list of bonuses:
Fuel Your Empire – This bonus package teaches you how to find the best Amazon product listings. Instead of doing the hard work alone, you are introduced to Stephen and Robert as they perform product searches and search for product opportunities on Amazon.
Fuel Your Empire – God Series A – Three videos are included in this package that will speed up and streamline the product research process.
Fuel Your Empire – God Series M – Three videos are included in this package, all of which deal with Amazon's market analysis.
Invincible Importing – You will master the art of product importation with the help of this package.
$1K/Day Roadmap – You can learn and practice how to grow your business up to $1,000 per day using this bonus.
30-Min Legendary Listings – In this auto-selling strategy, you will learn how to create high-converting and auto-selling Amazon listings.
Superhero Sprint – All the pre-recorded materials from the comprehensive boot camps are included in this package. Additionally, it includes subsessions. Superhero sprints are upsells available on Marketplace Superheroes. Using this feature, MPSH Heroes members can communicate with you on a regular basis.

Long-term Thinking – You will discover how to grow your online selling business to improve future growth in addition to learning what steps you need to take today to attract buyers.
Recommendation: Here's The Best Alternative
Marketplace Superheroes Software
4S Product Gauntlet
Using this Amazon Marketplace Superheroes software, you can filter and shortlist products more easily. You can use this when searching for high-converting and best-selling products.
As soon as you collect the pertinent information from your preferred or potential suppliers, the 4S Product Finder will enable you to price your products accurately.
This proprietary software created by Marketplace Superheroes is essential for product searches because of its primary functions, which are:
To Search

To Shortlist

To Select

To Source
SuperHero Freight
Marketplace Superheroes follows a process-driven service with fully manned processes that could lead to large savings. The only problem is that you must be prepared to pay high freight costs if you find a supplier in China (which is usually the case) and want to move their products to you.
There is actually a lot of time and effort involved with this process as well as stress involved.
The founders of Marketplace Superheroes created Superhero Freight to meet this need. This is when Superhero Freight combines shipping needs with purchasing power, which results in lower freight rates.
SuperHero Freight is unfortunately closed at the time of writing. However, you can sign up to be listed. I just don't understand why it takes three steps to do this. A free webinar is step 1, a launch is step 2, and a button is step 3 that you click to get listed.
Recommendation: Here's The Best Alternative
Marketplace Superheroes Pricing
The SuperHero Vault is the cheapest product Marketplace Superheroes offers for a one-time fee of $10. The following are a few things you will find in the course:
​The ways Marketplace Superheroes find, source, brand, and sell trite but successful products not just on Amazon.com but also on Amazon worldwide.

​Make a living online without having to have any technical skills

The top reasons most people don't earn $5k on Amazon selling their own products

​What it takes to build an Amazon business from zero to five figures

​Use the 'Rule of 5' to make over $18,750 a month on Amazon
There is also a $997 package if you want more than just the lessons. Additional features are included in this package, such as in-program tools and even freight services.
12 Reasons Why I Don't Recommend Marketplace Superheroes
1.The Good Reviews are Written by Marketplace Superheroes' Affiliates
You probably have found some other reviews of Marketplace Superheroes and most of them are saying good words.

Those bloggers, however, actually receive a large commission if you purchase Marketplace Superheroes using their links. Therefore, their words are often biased and not trustworthy.
The reviews are merely sales pages that do not inform you about the hidden costs or the difficulty of making money using the strategies of Marketplace Superheroes.
Should you trust someone who has a conflict of interest and receives huge compensation to "review" a course? No, probably not. It's not a review, it's a sale!
Therefore, I recommend reading the reviews of those written by the non-affiliates of Marketplace Superheroes.
2. Amazon FBA Requires Too Much Time and Efforts To Earn A Penny
Amazon has millions of sellers, and many of them sell the same product. You can imagine the competition. After working for a year, you may not be able to earn a penny from your Amazon store.
Are you going to win when there are so many other sellers competing on the same platform?
Furthermore, working a full-time job could make it hard to build a successful Amazon business. To see some progress, you must put in at least ten hours a week.
It is a "get rich SLOW" scheme. Over the next few years, you won't be able to make enough money to give up your job.
Speed is everything in business. In this era, everything changes so quickly. You cannot beat the competition if your speed is too slow.
If you have little resources, you cannot compete with the big brands when starting an Amazon business. Large companies have teams that manage their stores.
During the sales page, the claim is made that you can build a business in just a few hours per day, which seems overly optimistic.
As you can see, this seller is quitting Amazon although she makes more than $10K in sales monthly. I'm not saying that you can't make money on Amazon.
A very small number of top sellers can earn $100k or more per year. To achieve that, however, you will need to burn through a lot of money and shed a lot of blood.
3. The Course Content is Disorganized and Quite Outdated
The course may be difficult to follow if you're a beginner in Amazon FBA. There is a lot of content in the course. You are taught many strategies, but you have no idea which one to follow.
There can be a lot of confusion in the lessons and no clear flow.
Some of the content in the core training hasn't been updated for a long time However, a lot has changed since the outbreak of the pandemic.
So even after spending so much money on the course, you still have to search for solutions on Google so as to solve the problems yourself.
If that is the case, why should you pay a thousand dollars for them in the first place?
4. You Don't Get Technical Support in Marketplace Superheroes
Beginners in online business often need technical support. There is no technical support provided by the Marketplace Superheroes. Whenever you encounter technical difficulties, you are without a support network.
You will feel helpless when you think you can get all kinds of support after paying so much for the course.
My #1 recommended platform is different. You will get 24/7 technical support with your website. They have a technical team standing by at any time to help you when you encounter technical problems.
It's really like having hired a technical team. Also, there is a community of a million members there to help you out when you have questions.
5. FBA business needs a large upfront cost
At least $15-20k is needed to start a business on Amazon.
The costs of inventory and products, labelling, shipping, as well as Amazon Marketing Services will also need to be paid, plus paid advertising and product launch services.
As soon as you start selling Amazon, your first 10k will quickly be gone.
It is a time-consuming and expensive process. If you are thinking about gambling with your hard-earned money, you need to think carefully.
6. FBA Business model is complex and not suitable for beginners
While Amazon does most of the work for you, setting up a product listing is a lot of work.
Apart from that, you have many dull tasks to deal with every day.
Among other things, this process entails negotiating with suppliers, comparing shipping and forwarding companies, and complying with local and Amazon regulations.
In this process, beginners seeking a side job or passive income source will probably find the process too complicated.
7. There is no quick cash flow
A business's cash flow is its lifeblood. Amazon FBA sellers, however, must invest a substantial amount into purchasing inventory from Chinese suppliers under the Amazon business model.
The costs will be even higher if you intend to create a unique private label product. The cost of creating a prototype in China is usually a couple of hundred dollars. You can ask for a price on Alibaba.com if you don't trust me.
It may take up to two months to produce the products, depending on their nature and quantity. When a package is shipped and cleared by customs, it takes two more weeks for it to reach Amazon's warehouse.
It can take up to months for you to get paid for the inventory you bought.
8. Price war on Amazon reduces profitability
Price wars abound on Amazon. Whenever a seller lowers their prices to attract more customers, other sellers will be forced to do the same.
If you want to avoid a net loss, you might have to reduce production costs. The result is lower product quality, negative customer feedback, and a drop in sales.
Aside from intense competition, you have to deal with changing sales tax laws, category restrictions, and Amazon policies.
Amazon might even ban your account permanently if you violate some rules by mistake.
The margin of profit of most Amazon vendors is at best slightly higher than 10%, due to intense competition.
Starting an Amazon FBA business requires persistence and relentless focus.
Look at what this seller said about the fierce competition on Amazon if you don't believe me.
9. Traffic Strategies Are Poorly Covered in Marketplace Superheroes
It's very disappointing that Marketplace Superheroes doesn't focus a lot on teaching students how to drive traffic to their Amazon stores.
However, traffic is key for any business. Business without traffic, i.e., without visitors, is not a business. You will not get sales at all.
The instructors in Marketplace Superheroes don't provide enough information about how to run Facebook ads for promotion. But Facebook ads are the most effective way to drive traffic to any online business.

Facebook reports that over 6 million businesses are running Facebook ads. Thus, you can see the importance of it today. It is very disappointing that the Marketplace Superheroes does not teach you much, especially when you consider its price.
You may use content marketing to drive traffic if you don't want to run paid ads. Again, the Marketplace Superheroes does not teach you how to do this. It is very hard for the students to make money without knowing this important traffic strategy.
My #1 recommended platform is different. It has very comprehensive coverage on content marketing and hence people there know how to drive traffic to their online business.
10. The Brand Strategies Taught in Marketplace Superheroes are Poor
Marketplace Superheroes does not teach you enough about building your eCommerce brand. This is very disappointing because a brand allows you to differentiate yourself from others and stand out.
As I said, Amazon sellers face intense competition. So if you don't know how to build your unique brand, it's hard for you to stand out from the crowd.
Why do you think customers would buy from you if you don't have a unique brand? You can't differentiate yourself from other sellers when you don't own a brand. So the fact that the Marketplace Superheroes course doesn't provide much insight into the brand building is unacceptable.
11. Marketplace Superheroes Has No Trustpilot Rating
I tried to search for the real user reviews of Marketplace Superheroes on Trustpilot, which is the most credible review site:
To my surprise, there are no customer reviews about Marketplace Superheroes. Since it is often referred to as the best Amazon course on the market, this lack of ratings makes the whole thing suspicious.
For most legit and popular products or services online, you should see many positive reviews on Trustpilot. My #1 recommended platform has a rating of 4.8 out of 5 stars. This makes a big contrast to the Marketplace Superheroes.
Think about it, if Marketplace Superheroes really helped thousands of students to become successful and rich, then it would be impossible to have no positive reviews on Trustpilot.
12. Your Amazon Store May Be Banned Suddenly
When you are selling on Amazon, you have to comply with a lot of complicated rules and regulations set by Amazon.
If you violate any one of them, your whole store will be taken down completely by Amazon. Some are permanent bans, meaning you won't be able to sell on Amazon again. There are many reasons that Amazon can ban your store.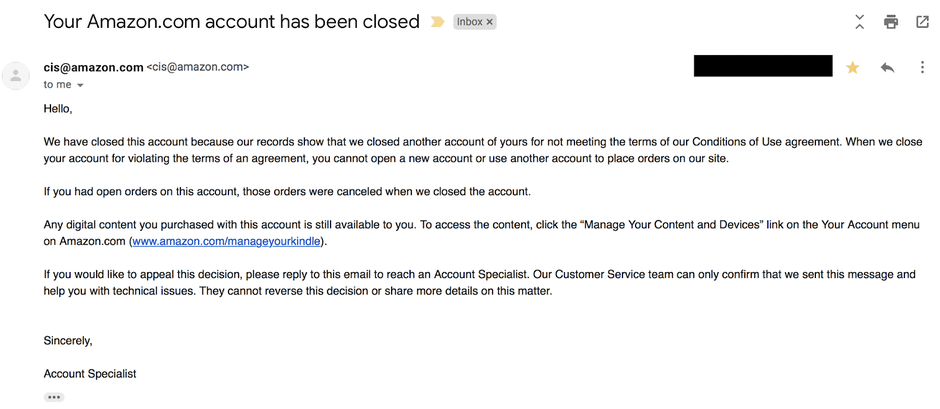 Amazon changes its policies from time to time, so even if you are careful, you may get banned suddenly. After all, Amazon has the final decision-maker.
That's why when it comes to online business, I don't recommend people to build your asset on other people's platforms. You should build your own website instead.
You lack the controlling power when you build your whole asset on Amazon. You don't actually own the store, but Amazon does. You may lose everything overnight.
My #1 recommended platform is different. It will teach you how to build an asset that nobody can take away from you, which makes your business much more sustainable. After all, you don't want your asset to be destroyed overnight after spending a lot of time and money.
Recommendation: Here's The Best Alternative
Marketplace Superheroes Review: Pros and Cons
Pros
30-day money-back guarantee

7-day free masterclass.

"Superhero" Freight included
Cons
Some of the content in the core training seems to be outdated

The sales pages do not specify how much you will need to spend on your business beyond the training fees.

Getting around all the content can be difficult since there is so much.

Results are overpromised. There is one thing these courses have in common: they overpromise. The truth is that Amazon FBA isn't for everyone, especially if you don't have deep pockets.
Is Marketplace Superheroes a Scam?
Marketplace Superheroes is not a scam. There is no evidence to prove so. In fact, you can learn quite a lot about Amazon FBA from this course.
That said, I'm not sure if the founders had made so much money from Amazon since the net profit margins for most FBA stores are so thin.
Their major source of income appears to be online courses because they have put so much effort into promoting the Marketplace Superheroes course instead of their own Amazon stores.
If you enrol in his course with the intention of becoming a top Amazon seller, you might not realise your dreams.
The reason is that Stephen Somers and Robert Ricky only tell you the bright side of Amazon FBA but not the problems with selling on Amazon.
Personally, I don't recommend buying the Marketplace Superheroes because I cannot see many verified success stories of students. Very likely, you will lose a lot of money at the end of the day.
Instead, I have a better recommendation for you, which has enabled me to make 4-5 figure monthly passive income in less than a year.
This alternative is much easier and doesn't require huge initial capital to get started. You can build a digital asset that can generate passive income for you while you are sleeping.
It is totally legit and sustainable.
If you want to know more about it, let me tell you in detail in the last section.
Recommendation: Here's The Best Alternative
Marketplace Superheroes Review: Final Verdict
I don't recommend the Marketplace Superheroes course. It's not worth the price. Most importantly, it's hard to make money with Amazon FBA even if you learn from Marketplace Superheroes.
Many people end up burning a lot of money after diving into this business model. So you won't see a lot of verified successful stories from Marketplace Superheroes.
Marketplace Superheroes is an overhyped course that aims to make money from the students, instead of helping people to make money online.
So if you are a newbie and want to make passive income online, I have a better recommendation for you, which I will tell you in detail in the next section. Read on.
Is There Any Better Alternative to Marketplace Superheroes?
If you're new to online business, you might wonder if there's a better business model that doesn't need initial capital and can do it as a side-hustle.
Of all the business models I've tried, affiliate marketing is the easiest and most rewarding so far.
In affiliate marketing, you can run your business almost with zero cost. Most importantly, you don't need to invest in creating and developing any products.

Also, it is less time consuming since you don't have to manage inventory or handle customer service.

You can enjoy a steady stream of passive income while going on vacation or working a full-time job.

Since the world is full of uncertainty, I'd always choose a business model that has the lowest risk.

But How Much Can You Earn in Affiliate Marketing?
A 21-year old student from my #1 recommended training platform of affiliate marketing was able to earn $7,395 in just 1 week, which means he made more than $1k a day…all while using free traffic methods and affiliate marketing.
Wealthy Affiliate has existed for more than 10 years and there are many success stories over the years.
To give you more examples, here are some of the other inspiring success stories of Wealthy Affiliate members.

If you don't trust my words, you can go to Trustpilot to see what the members have to say:
At the time of writing, Wealthy Affiliate is rated 4.8 out of 5, which is excellent. It's incredible to get such a high rating with more than 400 reviews.
If there are only two or three good reviews, you may say they are fake reviews. But you cannot fake it when there are more than 400 reviews there. Remember, Trustpilot has a very intelligent system to detect fake reviews.
Where to Join Wealthy Affiliate?
Wealthy Affiliate has a very simple pricing scheme. It has a free and premium membership.
If you want to feel about Wealthy Affiliate, you can sign up for the starter membership here (no credit card required). You can select to be a free member with no time limit.
And as a starter member, you can get instant access to the community, live chat, over 500 training modules, 2 classrooms, networking, commenting, 1 free website, access to the keyword tool.

You can enjoy all these values without paying a penny.
So I strongly recommend you to register a free account and see it yourself.
If you'd like to be the next success story and get the most out of Wealthy Affiliate, you can upgrade to the Premium Membership later.
After that, you can get access to everything without the bother of any upsells.