Are you looking for a Rocktomic review? Is Rocktomic a scam? Can Rocktomic really help you start an eCommerce business easily?
This comprehensive review is going to answer all of your questions about Rocktomic.
In the past few weeks, I have done thorough research about Rocktomic, so I can tell you everything you need to know about it.
As a disclaimer, I'm not affiliated with Rocktomic, so you can be sure that my words are unbiased.
At the end of this review, I'll also tell you a better business model for making passive income online.
To answer the question, I'm going to cover the following in this Rocktomic review:
What is Rocktomic?
Rocktomic is a company that supplies different private label nutritional supplements and apparel. You can make the product as your own brand and market it.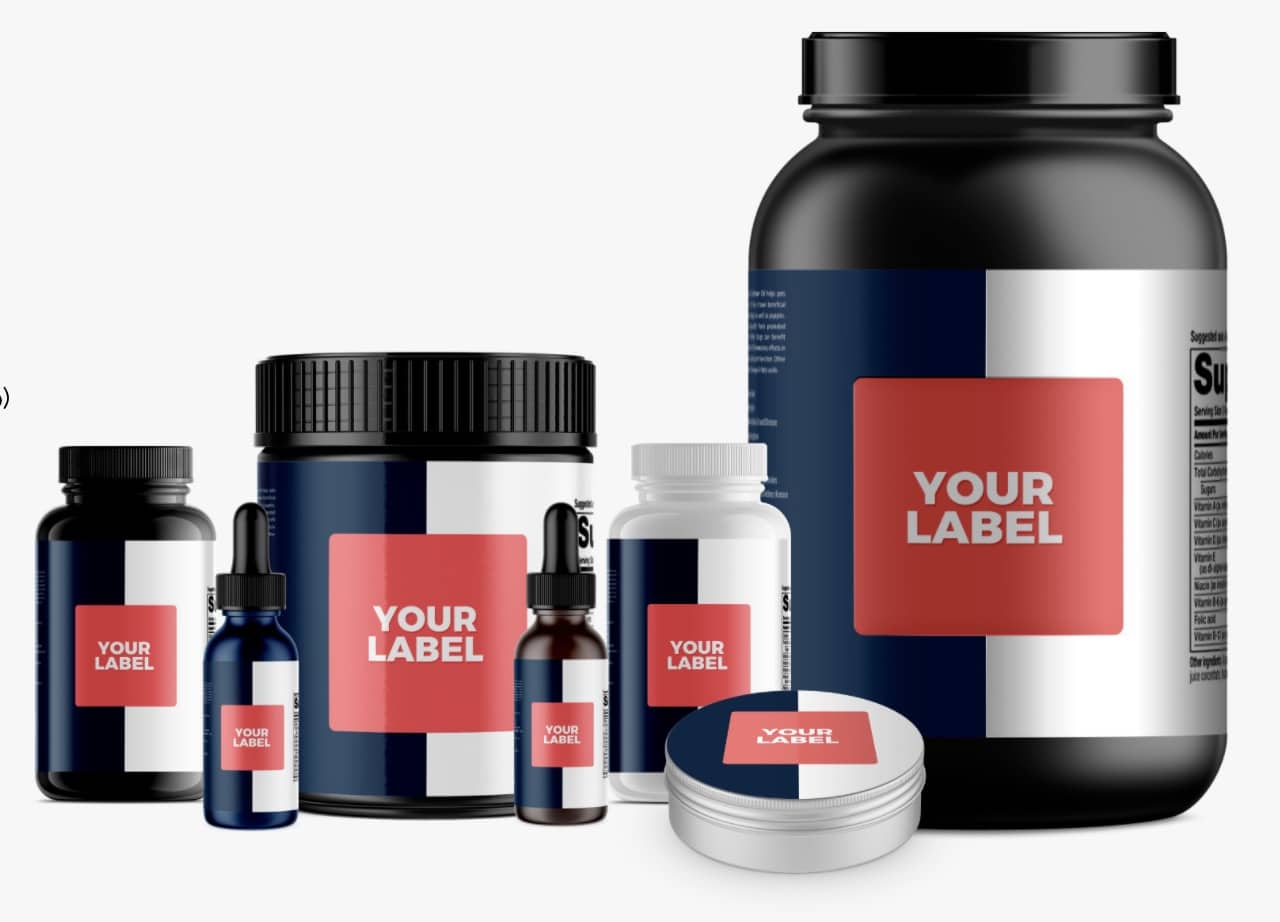 What they can do for you is to source the supplement or apparel for you, label it with your brand logo and fulfill the orders for you. The idea is to allow anyone to market and sell a private label product without handling inventory and shipping. And you can get the product at wholesale price and sell it at retail price to earn the difference.
Unlike other business models where you need to order stock in bulk, store it and ship it to customers by yourself, Rocktomic allows you to label your product with your own brand and do dropshipping. That means you will have a branded product but no inventory cost. There is no minimum order quantity requirement from the manufacturer.
When someone orders the product for you on your online store, Rocktomic will ship the product for you to the customer directly.
Recommendation: Here's The Best Alternative
What Products are Available at Rocktomic?
Currently, Rocktomic has a collection of about 150 private label nutritional supplements and apparel that you can market.
Here are the categories of private label products available at Rocktomic:
Weight Loss & Detox
Men's Beard Care
Women's Health & Beauty
Men's Health
Sports Nutrition
Pet Supplements
General Health
Nootropics
Premium Supplement Line
Apparel
You can see the whole product catalogs here.
How Much is Rocktomic?
It's not free to use Rocktomic's dropshipping service. You have to pay a monthly fee of at least $59 for their service. Here's the current price plan of their service:
The monthly price does not include the fulfillment fee and the product cost.
If you go for a $99/month plan, they will provide logo design for you as well. This might not be necessary because you can find a cheaper designer on freelancer platforms like Fiverr or Upwork.
Apart from providing product and fulfilment, Rocktomic's most expensive plan ($257/month) also gives you access to online marketing training. Rocktomic partnered with DigitalMarketer, which is one of the largest online marketing platforms, to give you access to 11 marketing training and certifications in order to help you scale your business. This might be useful if you lack online marketing knowledge.
Recommendation: Here's The Best Alternative
Is Rocktomic a Scam? What Are the Problems With Rocktomic?
I cannot say Rocktomic is a scam for legal reasons. But the idea of Rocktomic may sound too good to be true.
Undeniably, without using the service of Rocktomic, you would need to develop your own product and contact the manufacturer to make it. After that, you would also need to deal with logistics and warehousing issues.
Actually, the concept of Rocktomic is not new. The major difference between Rocktomic and other dropshipping business models is that you can have your own branding while enjoying the benefits of dropshipping.
However, although it sounds easy to do business with Rocktomic, there are issues you have to consider before joining:
1. Hard to build trust for selling supplements
Unlike other eCommerce products, people are cautious when buying supplements. Normally they would choose some big names on the market to avoid any health risk.
So to be successful with Rocktomic, you need to spend a lot of money on building your brand name and creating trust with customers.
To do that, you may have to pay for some influencers and run a lot of Facebook ads in order to convince people that your product is good and safe.
And one thing to keep in mind is that there are many big names in this niche that you're going to compete against them. So you have to ask, "why would customers buy your brands instead of other well-established brands?"
2. Limitation of product catalogue
To succeed in dropshipping, it's important to have the flexibility to test different products. Because dropshipping products usually have a short life cycle, meaning a trending product will become outdated or saturated very soon.
If you work with the private label model of Rocktomic, you will be limited to nutritional supplements. You have less flexibility in choosing what to sell. And if you're not interested in supplements, then Rocktomic is not for you.
3. The monthly fee of Rocktomic is not cheap
Rocktomic's pricing plan is not cheap. It can be a burden to pay at least $59 per month when your business does not have any cash flow.
Remember, you still have other costs such as software for building your store, website hosting fees, advertising cost etc.
When adding up all these, it will be hard to just break even.
Apart from the problems with Rocktomic, the dropshipping business model itself has some thorny issues to tackle.
In the following section, I will tell you why I don't recommend beginners to start dropshipping business.
3 Reasons Why I Would Not Recommend Dropshipping
1. Financial Risk
In the dropshipping business, if you don't rely on paid ads, you cannot drive people to your store. To gain market exposure, you would need to run ads on social media platforms like Facebook. However, the Facebook ads cost has been increasing sharply over the years.
If you do dropshipping in 2020, it's likely that you will have to spend hundreds of thousands of dollars on advertising. At the end of the day, it will result in net loss or just a little bit of net profit.
2. Facebook Ads are Expensive and Difficult to Manage
After seeing so much data of dropshippers, I find that at best the total Facebook ad cost will account for 30% of your total sales.
And as more people are running Facebook ads, your cost per sale will rise gradually. So you would have to increase your ad budget in order to get your ad appearing on Facebook.
According to Forbes, Facebook ad cost increases by 90% year-on-year.
Worse still, Facebook's algorithm is hard to predict. It changes all the time. And sometimes the change will mess up your well-performing ads. By then, you would have to stop the ad and test another one. All these will further increase your ad cost.
3. Customer Support is Time-consuming
One of the worst things about dropshipping is that you are very passive in providing customer support. Since you do not handle the product itself, you cannot provide any meaningful help directly to customers.
Whenever there is a product or shipping issue, you can only rely on the supplier to help you. If the supplier is not helpful, you would have to refund your customer or bear the risk of chargeback or bad review.
That's the reason why most dropshipping stores have poor customer reviews and die in a few months.
Is There an Easier & Better Alternative To Rocktomic?
If you are new to online business, I have an easier and better alternative for you.
It is called affiliate marketing. It is less complicated and time-consuming so that it's perfect for beginners or doing it as a side hustle.
And the beauty of affiliate marketing is that you don't need any initial capital. Because you don't have to run Facebook ads like dropshipping. Most importantly, you save the trouble of dealing with after-sale customer service.
How Much Can You Earn Affiliate Marketing?
Below is a 21-year old student from my #1 recommended training platform of affiliate marketing. He made $7,395 in just 1 week. That is more than $1K a day. And he had zero marketing cost.
This platform is called Wealthy Affiliate. It has existed for more than a decade. Many members at Wealthy Affiliate have succeeded to quit their 9 to 5 jobs.
Here here are some other inspiring success stories of Wealthy Affiliate members.
Where to Join Wealthy Affiliate?
Wealthy Affiliate is a membership site. You can join it for free or upgrade to the premium membership to access all the features.
If you want to take a look inside Wealthy Affiliate, you can sign up for the free starter membership here (no credit card required). You can stay as a free member if you want.
And as a free member, you can access the community, live chat, over 500 training modules, 2 classrooms, keyword research tool and building 1 free website.
So I highly recommend you to register a free account and see if it is a good fit for you.
Comment below if you have any questions.