Are you looking for a IDplr review? Is IDplr a scam? Should you use their service for marketing your busines?
Making money online is not easy, and it usually takes effort and time. In my experience with digital marketing, I understand the struggle of creating both quality content and your own products.
There are many done-for-you content materials in the PLR industry, including complete digital products that will make your life a lot easier.
I have usedIDplr for several months now, so I can tell you everything about it. This review is going to give you the information you need to determine whether or not IDplr is a good source of PLR content.
IDplr Review – Key takeaways
Product Name

: IDplr.com

Website: https://www.idplr.com/
Special Offer: Get A Special Offer Here
Overall Rank

: 4.7/5

IDplr Scam or Legit

: It's not a scam. It's a legit platform for PLR contents

Who is it For

: Anyone who wants to save time and money on content creation
In this IDplr review, I'm going to cover the following topics.
What is IDPLR.com?
Since 2008, IDPLR.com has been the largest PLR membership site. Currently, it offers over 12,590 different PLR products and has more than 76,000 memberships.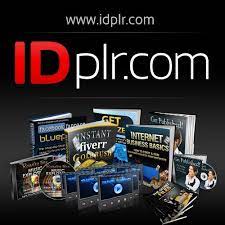 Among the many platforms offering PLR content, this is not the only one. But IDplr stands out from all other possible choices.
Platforms like this can be useful for people without the resources or time to create their own content and products.
Honestly, I picked IDPLR because I did not have time to create ebooks for building my email list and write content for all of my websites.
Additionally, IDPLR can be used for a number of other purposes, including email content, social media feeds, the creation of products, and sales promotion.
There are PLR products in various categories, such as eBooks, videos, graphics, templates, articles, and music.
In addition, it includes some handy bonuses like a 3D eBook cover creator, a WordPress page builder, as well as 10GB of hosting.
It should be noted that all products inside the membership are being updated regularly, so there's always something new to look forward to.
There is a whole library of PLR content available at IDPLR that you can use and access.
Additionally, depending on the type of membership you choose, you can access bonuses such as:
Web Hosting

: 10GB Free Web hosting package

WP Sales Copy

: This is a WordPress add-on that lets you create stunning sales and landing pages with just a few clicks

Access to 200,000 plus PLR Articles

: With a premium membership you get access to the ContentX.press library which contains a constantly updated database of content.

PLR Training

: You get access to a training course that takes you through the process of making money with PLR products.

Cover Creator

: Create covers for your product.
Basically, if you are looking for content to use or sell and all the resources to help you achieve it, then IDPLR may be just what you are looking for.
Get A Special Offer And Instant Access Here
What are PLRs?
Private Label Rights content is content created by someone and released by them as PLR content. Once purchased, the content can be used as is, or it can be sold on as someone else's. A buyer can also customize the work to fit their needs.
The following forms of content and products are available:
eBooks

Videos

Blog posts

Articles

Software

Graphics

Audio
Your website can benefit from this method of generating content. You may search for content that fits your needs, edit it, and then post it. Your page will always have fresh content, and the time you would have previously spent creating it is saved.
You could also purchase the rights to an eBook, edit it, create a cover, and sell it as your own.
Get Instant Access and Special Offer Here
How does IDPLR Work?
It's easy. Visit the IDPLR website, create an account, and download the products you like.
The IDPLR platform is well-designed and easy to use, and each product has a brief description on the selection page. Furthermore, you can get more information about each product once you select it.
In addition, you will be presented with a list that tells you what you can and cannot do with each product. The following product terms are included:
Can Be Sold

: These products can be freely sold, and you get to keep all profits.

Can Modify the Product

: This lets you know whether any part of the product was altered as well as any changes to the package, cover, or name of the author.

Can be packaged with other products

: Indicates if the product can be packaged with other products.

Personal Use

: Allows personal use, including creation of a project using the information contained in the product.

Modify the Graphics and Cover

: Allows the packaging graphics to be changed.

Change or Modify the Sales Letter

: You can alter or customize the sales letters included with your products by selecting the appropriate option.

Place your own Name on the Sales Lette

r: This feature allows you to add your own name to the sales letter.

Can Sell Hard Copies

: Indicates that you can sell hard copies of eBooks or other suitable materials.

Can be Added to free membership Sites

: This permission allows you to use the product on your free membership site.
The product can be used for many other things, but I assure you that you get the point.
It's simply a matter of downloading the product or products that you want and using them for your own personal use once you have them.
Zip files are usually downloaded with the content. Once you unzip the eBook you will find the cover in JPEG form, and you may even get a Photoshop version. Both PDFs and docs or docxs are usually included.
If you have an IDPLR Gold Membership, you can use the free hosting to create a webpage.
Get A Special Offer And Instant Access Here
Product Categories Of IDPLR
Every person has different needs. The IDPLR team takes into account the needs of the customer, which is why all categories have been kept convenient for the customer.
IDplr offers 12600+ products across various categories, and it continues to grow. There are many categories from which you can choose your product.
Articles

eBooks

Videos

Audio

Graphics

Templates

Software and more.
How To Use IDPLR products?
IDPLR offers products under four different types of rights: Private Label Rights (PLR), Resell Rights (RR), Master Resell Rights (MRR), and Giveaway Rights.
Let's briefly go over the licensing rights and what they mean before getting into details of the products themselves.
The Private Label Rights (PLR) provide almost unlimited freedom with regard to the use of the product. PLR rights allow you to modify, rebrand, and resell the products.
PLR rights also allow you to give away products, but with IDPLR that is not always the case.
You will need to browse through the products in the Giveaway Rights category if you would like to find products you can give away. There are PLR products which include giveaway rights under that category.
Resell Rights and Master Resell Rights both allow you to resell the products, but you cannot modify them or give them away.
Master Resell Rights, on the other hand, allow the buyer to sell the resell rights to the buyer, allowing the product to be resold multiple times by multiple users.
Last but not least, Personal Rights only allows the use of products for personal use.
For your convenience, IDPLR includes in each product's description a list of what exactly you can and cannot do.
Get A Special Offer And Instant Access Here
Who Is IDplr For?
Because IDPLR offers so many types of products in so many categories, it is difficult not to take advantage of what they have to offer.
Content creators and those selling digital products can use this platform to make money online.
Bloggers

Affiliate Marketers

Social Media Marketers

Email Marketers

Video Marketers

YouTubers

Content creators

Freelancers

Paid advertisers

E-commerce owners

Local Businesses

Network Marketers

Digital Product Creators

and more
IDPLR is designed for people looking to save time while creating content/products.
This platform is for those serious about online marketing, and who are willing to utilize a variety of PLR products during the process.
IDPLR lifetime membership can save you a lot of money when you plan on using the PLR marketing strategy long-term, as you can acquire all the products ever in one go.
Get A Special Offer And Instant Access Here
What's inside IDPLR membership?
You will receive unlimited access to more than 12k private label products in this membership, all of which are constantly updated.
Furthermore, there are also a lot of products available with Resell Rights, Master Reseller Rights, Giveaway Rights, and Personal Rights, but Private Label Rights provides the most amount of options.
Having said that, let's look at these products:
1. eBooks
Inside the membership area, over 6,300 eBooks can be sold or edited and attributed to your name on IDPLR. Moreover, new books are continually added to the list, so there is a constant refreshment. Many of the books also deal with current topics.
eBooks cover a wide range of topics, including digital marketing (in all its subcategories), health, relationships, cooking, travel, yoga, motivation, finance, and trading.
There is one thing I like about this section: eBook packages usually include a squeeze page and emails, which makes it easy to resell or give away.
There is a PDF version and a Microsoft Word version of the eBook, so you can easily edit it.
Moreover, most of the eBook covers are attractive and well-designed, which is an important factor in attracting customers.
Content-wise, the eBooks normally contain more than 30 pages of information.
The overall appearance, structure, and value of some eBooks inside are great. Some eBooks, however, have grammar problems, a confusing structure, or are useless.
It is likely that you will encounter both excellent eBooks and ones that need to be edited or even bypassed.
There is, of course, a percentage of outdated books, especially in the area of technology. There are, however, still many great ones
There are categories and subcategories for the eBooks, so you can narrow your search quickly. Popular categories include:
Tutorials and Training

Computers and Technology

WordPress

Social Media

Web and Web Page Development

Health

Graphic Design

Software

Beauty and Fashion

Pets and Animals

Renewable Energy
By narrowing your search to specific topics, you can easily find what you are looking for.
You can edit the covers of most of the books, but you can also design a cover of your own.
The books are available in both Word and PDF formats. In addition to the squeeze pages and sales emails, many of the books have sales pages as well. Your sales campaign can use these and you can edit them according to your needs.
2. Software
In addition to offering software products under all licensing types, IDPLR.com offers Private Label Rights software.
It's fair to say that so far I haven't tested all the software products, but the overall quality seems to be satisfactory.
There are currently over 1700 software items on IDPLR.
Software programs are available on topics ranging from back pain, to self-development, to forex, to parenting, childbirth, marriage-saving, to dog training, to name a few.
There are hundreds of software products in the digital marketing niche, and most of them are WordPress plugins, landing/squeeze page builders, analytical tools, and generators of web elements.
Here, I'm pleased to see well-designed and attractive covers for software products.
3. Videos
You may be disappointed with this section if your industry is not digital marketing.
Most video products focus on online marketing, with a few exceptions such as video products about pets, health, and self-development.
It just offers a huge collection of videos on almost every aspect of digital marketing, including social media, paid advertising, email marketing, SEO, and so much more.
A course, tutorial, or guide format is created with videos based on series, often with multiple videos.
I am quite impressed with the overall quality of the videos. There are not many fancy effects or editing, but I found that they contain great information and can be very useful.
The same applies to the presentation of video products, since every product looks impressive from its cover.
Normally, these video series include graphics, sales video and sales letters, which makes reselling them very easy.
As with eBooks, you can search for videos by category. There seems to be a high percentage of videos related to the Digital Marketing category. In other categories, there are videos available, but unless you're looking for Digital Marketing material, you may be disappointed by the selection.
I found this section to be very interesting, but it is quite specific in its content. It would be helpful if there were more diversity. However, these things are driven by the market, so presumably the reason for this disparity is that's what people want.
4. Templates
PLR products in the template category are also useful. This section was beneficial to me both in terms of building my email list, and also in terms of using it directly for my own purposes.
Over 1200 different templates are available, so it's a great feature. To name only a few of the templates available, there are WordPress themes, Landing Pages, Sales Letters, HTML and CSS templates, Mini-sites and squeeze pages.
There are also some that are very specific. A template is available for setting up an Amazon affiliate site that sells pet products, for instance. Niche templates include:
Digital Marketing

Health and Beauty

Travel

Blogging

Yoga and meditation

And much more.
You can create a niche website in this category very quickly so that you can potentially make money from it.
In addition to Amazon affiliate sites, there are plenty of other review sites like digital marketing, health, pets, parenting, travel, photography, meditation, beauty, and many others.
You can integrate these websites into WordPress immediately since they come in PHP files.
The niche website I have downloaded has a lot to offer. You even get the content (which you need to modify and make unique) as well as the plugins, theme, and banner advertising.
Fortunately, there is a video guide included with every niche site template with instructions on how to install it into WordPress.
Additionally, you can use PLR templates to setup landing/squeeze pages instantly on your website for free. My preference is to create my own pages, so I have not tried these.
It is also possible to create custom templates, which are nothing more than themes and can be changed to suit your needs. You can quickly and easily set up moneymaking websites with templates.
The templates include complete websites, including all content and affiliate links. But remember to alter the content of a downloaded web page otherwise your SEO will suffer. As much as possible, you should make the content unique.
5. Articles
Over 200,000 articles are accessible to you with a Gold Membership. As part of the Gold membership, you get access to ContentX.press, the sister site of IDPLR.
In order to make the most of those PLR articles, here are a couple of ways to use them:
You can use them for your blog articles

Resell those articles in a package

Give them away in exchange for the subscriber's email address

Create content for your mailing list

Newsletters & social media posts

Produce content for the membership sites

You can use them as content on forums and blogs to generate backlinks
You'll find articles in almost all possible niches on this website.
Generally speaking, the quality of the articles in this section isn't bad, and there are a number of well-written articles.
It's likely, however, that you will need to edit and modify these articles even if you like them the way they are.
There is a possibility that someone has already used the content on ContentX.press, and using the same content again will cause plagiarism and bad search engine optimization.
Copyscape is a good way of checking whether an article is unique.
Make sure that your selected article is original by editing and rewriting it so it reaches originality.
Articles can be used in whatever manner you see fit. Some common uses include:
Package them and resell them

Post on Social Media

Newsletter content

Blog post

Create online course material

Offer them as free gifts to attract subscribers

Use them in membership sites

Sell them on as content for other webpages
I can't say every article is brilliant. This isn't true. The site has a large number of high-quality articles, and even the lower quality ones only need to be edited.
6. Music
IDPLR offers a variety of music products, even though generally it isn't the most popular PLR category.
Over 260 audio products are available, including training, hypnotherapy, speeches, and music tracks.
These products can be used for:
podcasts

video production

reselling

giveaway

turning them into videos
PLR audios seem to be the least active out of all categories. It would be nice if someone uploaded some new stuff since the last update in 2018.
Audio products in this category also come with other useful PLR products, such as covers, transcriptions, and squeeze pages, making repurposing them easier.
7. Graphics
IDPLR graphics are geared toward marketing. They were designed especially for campaigns and product promotions.
Among them are PLR banners, graphics for headlines, covers for eBooks, presentation templates, and so forth.
It seems that everyone can benefit from PLR graphics, even if this category is not very popular.
In many niches, the graphics are available as PSD files (photoshop files), which can be edited.
You can edit this eBook cover image on IDPLR to make your own in the dog niche:
You can also use these PLR graphics for your product, such as the software you are selling or recommending:
In addition to that, there are also a number of PLR vector illustration packs, WordPress themes, button and symbol images, HTML templates, and even Youtube graphics.
The real appeal of PLR is that you can edit and rebrand all of these graphics.
Get A Special Offer And Instant Access Here
What else is inside IDPLR (Bonuses)?
You can discover a few more great categories and products besides the PLR eBooks, templates, articles, graphics, videos & software:
1) Free products
In almost every category, IDPLR provides free products for those who do not wish to become members.
But don't expect to find super high-quality products there, as you're better off finding great products on a paid subscription plan. There are more restrictive licensing rights there, and the content itself rarely can be changed.
2) Free 10 GB web-hosting
When you purchase gold membership, you get free 10 GB hosting for a lifetime, which can really save you money if you maintain your website for a long time.
On the web, 10 GB is considered a lot, and you won't need to upgrade unless you run a really large store.
IDPLR's web-hosting is provided by BitReveal.com, one of IDPLR's partners. Your hosting package will include:
Includes cPanel

Allows to host unlimited domains

Includes free website builder with templates
Despite not having used their hosting services yet, I think it is a useful feature that could save people time and money.
3. 3D eCover Creator
For PLR products to be successful when sold and given away, they need a well-designed cover.
Gold members of IDPLR have access to 3D ebooks, software, vista boxes, DVDs, or the InDigital Cover tool for creating membership cards.
There is a built-in app that offers features such as:
360-degree rotatable models

: you can view and save your design in three dimensions.

Resolution 300 DPI

: high-quality graphics are created, which can be printed on paper off-line

Live preview

: allows you to view the design in real-time

There are 6 templates

: you can choose a template for any product or purpose

Transparent background

: This feature generates a transparent PNG format image that allows the graphic to be adjusted to any colour of the website's background.
It is generally necessary to pay for expensive design tools to be flexible and free in designing your eBook covers; however, IDPLR gives you that flexibility for free.
3. Training
For those who need help using PLR materials correctly, you can find 46 training videos that will help you with some general and technical stuff. You can find tutorials and guides on topics such as:
Editing and creating a sales page

Making your content unique

You can upload and serve your files

Securing the content

Using photoshop

Creating workshops

and many more
With IDPLR's comprehensive training materials, you can make the most of your PLR products and start earning money.
Topics covered in training include:
Making money with PLR products

Creating a website

Editing a PLR squeeze or sales page

Creating a unique PLR product

Plus much more.
These tutorials can teach you how to take a basic product and sell it. Even if you have no prior experience in digital marketing or web design.
Get A Special Offer And Instant Access Here
IDplr Pricing
To access all the PLR products, you will have to purchase a membership, either for 3 months, 1 year or for life. When you are a member, you have unlimited access to all products inside.
IDPLR offers four different pricing plans. IDplr Gold Members enjoy unlimited access and full download speeds without any restrictions. Only then will you be able to fully utilize it.
Free Plan

: IDplr offers a free plan with limited features. Free members have access to over 200+ PLR articles and video tutorials.

Gold member Quarter plan

: Only USD 39 for a three-month Gold Membership plan.

Gold Member Yearly Plan

: Only USD 69 for a full-year Gold Membership.

VIP lifetime plan: A one-time payment of USD 79 will give you lifetime access to IDplr.
The free membership option gives you access to two of the products and lets you preview and download products from the free product category.
Free products are obviously significantly lower quality than Premium products, so you shouldn't judge IDPLR by them.
Get A Special Offer And Instant Access Here
IDPLR Pros
1. Lifetime Membership
IDPLR offers a lifetime membership, which entitles you to access and use its products for the rest of your life. This is different from PLR.me, which charges by credits.
For some, this might be a disadvantage, but I personally prefer to pay for the membership once instead of buying products individually.
This feature allows you to save both time and money, since you will be using PLR materials on an ongoing basis.
2. A wide variety of products
There are a wide range of PLR products available at IDPLR, including eBooks, videos, articles, software, templates, music, and more.
It is sufficient to update any site constantly with new sales options, blogs, course material, and just about anything else that a successful Digital Marketing and sales site would require.
It is therefore unlikely that you won't find the right products for your specific needs. Although most of the content is about online marketing, you can also find products in almost every niche.
3. Free membership option
There is also a free membership option on IDPLR, and while the paid plan is incomparably better, you can still access the free plan.
Using the free plan, you will have access to the free products category and 2 gold downloads for the paid library.
You can also preview all the product contents before you decide to download them.
4. Handy bonuses
IDPLR isn't just a PLR repository, but also includes tools that could assist you in growing and performing.
You can edit and design eBook covers, DVD covers, software covers, membership cards, and more with the built-in third-party rights cover editor.
As part of the bonuses, you will also receive free hosting, training, useful plugins, and even more content.
5. Training
Many people aren't aware of how PLR works, and all of the technical stuff involved. IDplr has produced many tutorials showing you how to effectively utilize all of their PLR products.
6. Packages are provided for products
Usually, on IDPLR, all products are packaged with other useful PLR pieces in order to maximize conversions.
Products like video products and eBooks usually include sales videos as well as sales pages.
This can make selling easier, because you don't need to make your own assets.
7. Provides the opportunity to submit a right change request
For products whose rights restrict their use, you may submit a PLR product request with different terms.
You can request a change if, for example, you would like to give the product away to your audience. Until now, all of my request have been approved, however some took longer than others.
8. 60 Day Money Back Guarantee
There is a money-back guarantee offered by IDPLR because they are so confident you'll love their platform.
You can request a refund of your money within 60 days of your registration. You can even keep the products you have downloaded.
Get A Special Offer And Instant Access Here
IDplr Cons and Complaints
1. Low-quality and outdated products
If you use IDPLR, you may find some outdated products that have been added since 2015, 2016 or so. If you're in a niche that requires up-to-date information, such as tech, or any other, this may be a problem.
It would be nice if IDplr could add products to PLR categories more often, such as every day, rather than every week or month.
However, all PLR websites offer similar quality products in general, and PLR products, in general, are never perfect.
Not all products are as clever as they should be. Sometimes this is due to the fact that they are a bit dated (particularly with technology), but there are also some which are poorly written.
Despite this, you can download unlimited items, so it is merely a matter of going and getting a better product.
2. Technical issues
IDplr had some technical issues in the past, and many of them have been resolved since last year.
Currently, there are a few minor technical issues that could hinder your experience with this platform.
The preview of some products can be slow to load or does not even display, but so far that has been the only issue I have encountered.
3. Poor product description
Some products were poorly described. Because we can't see the product in its entirety, we can't really get a good idea of what it's about.
It would be nice if IDplr provided in-depth descriptions of each product. Then we wouldn't have to download each product to know what it is about and what it offers.
4. Customer Support Should Be Improved
When using IDPLR, you may encounter some questions and issues. You shouldn't expect customer support staff to respond promptly after sending them an email.
You have to patiently wait for hours to get a reply.
Get A Special Offer And Instant Access Here
Is IDPLR a Scam?
IDPLR is certainly not a scam. It is for those serious about digital marketing, and who are looking for long-term use of PLR products.
The reason is that if you are only looking for a single piece of writing, IDPLR might not be a great match for you.
Actually, it could be more expensive to purchase just one or two products from other PLR sites than you would do on IDPLR since you will pay once to access tens of thousands of different products over time.
I have always been looking for a membership site that offers unlimited access to PLR products for a one-time fee, and I am glad I found IDPLR.
With a lifetime membership, you can save quite a bit of money. The membership is valid for life, so you can download whatever and whenever you want at no additional cost.
In general, the products are of good quality, but this isn't surprising. I have tried a variety of PLR sources so far, and all of them offer pretty similar quality products, and finding the perfect PLR is unlikely.
For those who want to test out IDPLR without risking their money, they offer free membership accounts which grant you two free downloads of any of their products.
Depending on your needs, you can then choose to upgrade and continue to use this platform or not.
Get A Special Offer And Instant Access Here
IDplr Positive and Negative Feedbacks
IDplr Positive Feedbacks
A lifetime plan for only $79 is an excellent deal.

There are over 200,000+ articles with PLR and more licenses.

Especially for newbies, the 3D eCover builder can be useful.

A free plan is always considered a positive aspect.
IDplr Negative Feedbacks
In the library, you'll find some old outdated products.

Others have complained about some technical issues on IDplr. In the past, there have been some issues. As of now, the site appears to be in good health.

Their support is not very responsive and you have to be patient.

In the library, there are some poorly described products.
IDplr Review: Final Verdict
Overall, IDplr a useful resources for PLR products. IDplr offers thousands of products in different categories. Since most of their products fall into the marketing niche, I believe online marketers will benefit the most.
As I have said several times, whether a service is good or bad depends on your needs. IDplr is currently offering a free plan. Try it out and see if it fits your needs.
It's great if you have a need for a large amount of content and products that can be acquired for a one-time payment.
In addition, the pricing structure is very reasonable. I particularly like the lifetime membership.
Give IDplr a try here given the risk-free money-back guarantee.
Get A Special Offer And Instant Access Here
IDplr Review FAQ
1. How to Make Money with IDPLR?
You are only limited by your imagination when it comes to making money using the products available on this site. Making money using IDPLR can be done in a variety of ways, including:
It can be difficult to keep churning out content every week if you manage to keep a blog. You generate more traffic when you create more content, and more traffic means more profit.

Create your own online courses with media from across the categories, then take advantage of the hosting package and training to start selling.

Offer products to entice people to join your membership site.

You can sell eBooks by downloading one, tweaking it, and selling it. In fact, if you don't have your own Amazon page, you can just put it straight on Amazon.

You can sell the content to third parties. Download whatever you like and sell it to them.
2. Is IDplr a scam?
IDplr is a legitimate site that provides PLR products for download. There may be some products that don't meet your expectations. However, that doesn't make them scammers.
3. Does Idplr.Com offer free services?
There is a yes and a no. IDplr offers a free plan to join. However, you will only have limited access to it. A limited number of PLR products will be available to you. The full benefits of membership are only available to GOLD members.
4. Are there any IDplr alternatives to Plr membership sites?
Certainly. On the web, there are hundreds of PLR membership sites. There are, however, very few websites that can be considered as alternatives to IDplr.
5. How good is IDPLR?
I must say that IDplr is excellent. The platform is easy to use and the choice is staggering. Remember that you have a 60-day money back guarantee if you want to check it out.
6. How easy is it to use IDPLR?
It couldn't be easier. If you have ever shopped online or downloaded files from the internet, then you can work this.
There are often sales landing pages included in the files so that they can be sold as a finished product, even in common formats.
Additionally, there is a complete training service that will assist you in maximizing your sales and profits immediately.
7. Do I get resell rights with IDPLR?
The majority of the products on IDplr can be resold.
8. Does an IDPLR subscription include a website and hosting?
Free web hosting is included in all paid services, and you can develop your own webpage for free.
On the IDPLR platform, you can even find all the templates you need to create fully functional web pages.
9. Is IDPLR a pyramid scheme?
It is not a pyramid scheme. The product is legitimate and does not belong to a pyramid scheme.
10. Is IDPLR compatible with WordPress?
The answer is yes. There are plenty of templates and other things that work with WordPress.
11. Does IDPLR content rank well in search engines?
IDPLR contains elements that are SEO-friendly, but just like most PLR products, you'll either use ads to drive traffic or have a long-term strategy to drive traffic organically.
Get A Special Offer And Instant Access Here
IDPLR Alternative: Make Passive Income Online
If you don't have an online business yet, you might not be able to make good use of IDPLR.
In fact, the best and easiest business model to make passive income online is affiliate marketing.
As an experienced Internet entrepreneur, I'd say affiliate marketing is the best and the easiest way to make money online.

Why? Because it's been proven to work for many people and you can do it as a side hustle.

In affiliate marketing, you can run your business almost at zero cost without any trouble from sourcing products or managing inventory.

More importantly, it allows you to enjoy a steady stream of passive income while going on vacation or working a full-time job.

Warren Buffet once said, "If you don't find a way to make money while you sleep, you will work until you die."

The easiest way to make money while you sleep is getting started with affiliate marketing.

And since the world is full of uncertainty, I'd always choose a business model that has the lowest risk.
But How Much Can You Earn in Affiliate Marketing?
A 21-year old student from my #1 recommended training platform of affiliate marketing was able to earn $7,395 in just 1 week, which means he made more than $1k a day…all while using free traffic methods.
Wealthy Affiliate has existed for more than 15 years and there are many success stories over the years.
To give you more examples, here are some of the other inspiring success stories of Wealthy Affiliate members.
Where to Join Wealthy Affiliate?
Wealthy Affiliate has a very simple pricing scheme. It has free and premium membership.
If you are interested in Wealthy Affiliate, you can sign up for the starter membership here (no credit card required). You can select to be a free member with no time limit.
And as a starter member, you can get instant access to the community, live chat, over 500 training modules, 2 classrooms, networking, build 1 free website, access to the keyword tool.
You can enjoy all these values without paying a penny.
So I strongly recommend you to register a free account and see it yourself.