Is Overnight Freedom a scam? The course name implies overnight success which is too good to be true. Everyone knows that no success can happen overnight.
There are so many scams online, so it's always a good practice to do some research before investing your money.
To be transparent, I'm NOT an affiliate of Overnight Freedom, so you can be sure that my opinions about Overnight Freedom are honest. Unlike other reviews of Overnight Freedom written by its affiliates, I'm not trying to sell you the course.
In this review of Overnight Freedom, I'll cover the following to help you make a decision:
What is Overnight Freedom?
Overnight Freedom is an affiliate marketing training program, which aims to teach you how to build an affiliate marketing business from scratch using paid traffic instead of free traffic from search engine optimisation.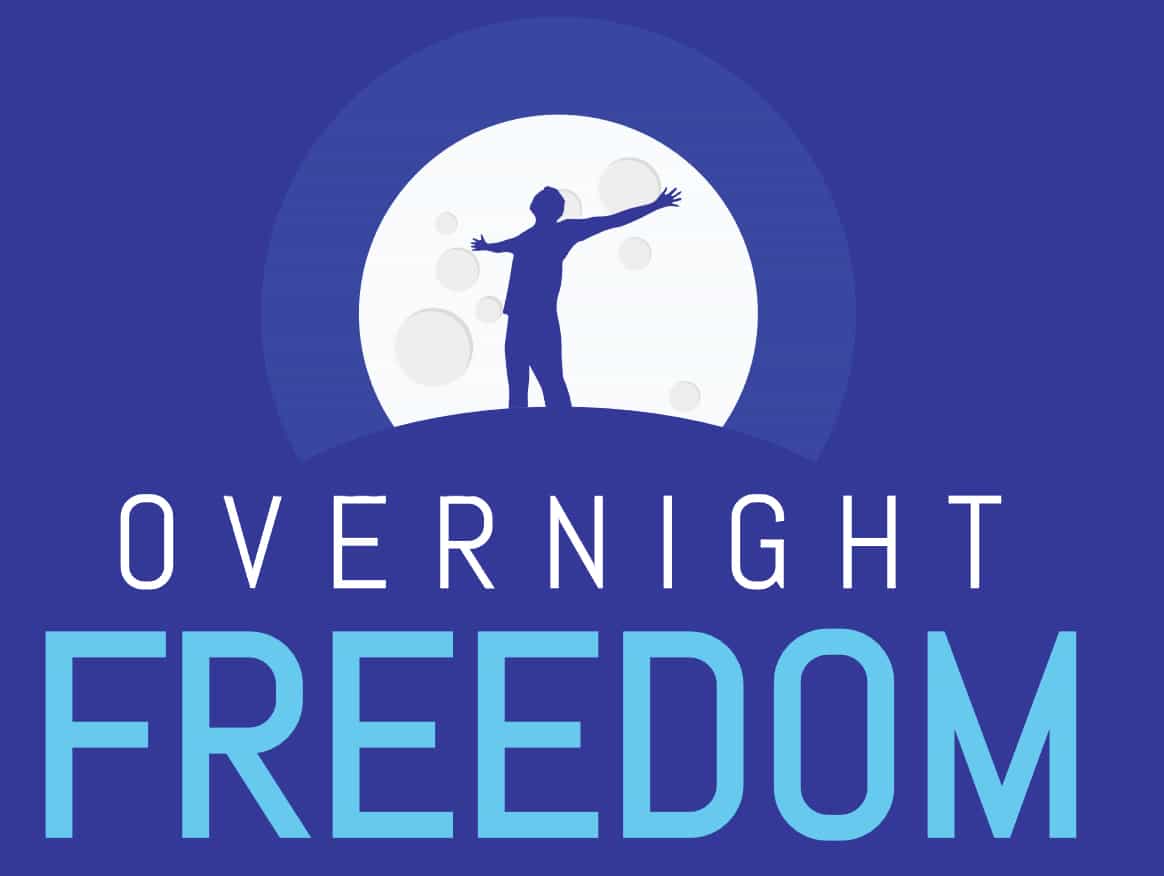 If you don't know what affiliate marketing is, it is to make money by promoting others' products as an affiliate marketer. You will make a commission on every sale that comes through your affiliate link.
Unlike other affiliate marketing programs, Overnight Freedom will focus on paid traffic from Facebook Ads, Instagram Ads, YouTube Ads etc. That means you need to invest money in running ads to get traffic to your website and earn commissions.
They claim to help students of the course to earn 7 figures using paid ads, which has no way to be verified.
The products they will teach you to promote can be summarised in four categories:
Low ticket digital products with high commission rate
Products with recurring commissions
Digital and physical products with high CPA commission
High ticket offers with high commissions
Who Created Overnight Freedom?
Overnight Freedom was created by Mark Ling, Rob Jones and Gerry Cramer. Mark Ling is the founder of Salehoo and another affiliate training program called Affilorama. Gerry Cramer and Rob Jones are top affiliate marketers on ClickBank.
The program was officially launched on September 10 2019, so it is quite new and you cannot find a lot of real student success stories so far.
What's included inside Overnight Freedom?
Overnight Freedom mainly teaches you to make money by promoting others' products through paid traffic methods.
Here's an overview what you will get inside Overnight Freedom:
8 weeks of live coaching sessions

Week 0: Pre-training webinar to set up Facebook business manager, Facebook Page and ClickBank account
Week 1: Set up Facebook Marketing Funnel
Week 2: Build an ad
Week 3: Set up your pre-sell page
Week 4: Analyse and improve your sales page
Week 5: Learn split testing, tracking and scaling
Week 6: Learn about ad accounts
Week 7: Learn some advanced strategies of paid ads
Week 8: Learn the secrets of becoming an affiliate marketer

Softwares: site builder and ad generator to help create content
A copy of sales funnel used by Gerry
A presell page template used by Gerry
Swipe files of ads that you can use to run ads
Image swipe file for you to create ad creatives
Ways to find affiliate products to promote
The ad challenge: the instructors will review your ad and give you feedbacks
Weekly live Q&A calls
How Much is Overnight Freedom?
To join the Overnight Freedom, you have to pay $2497, which is very expensive to most people. There is a payment plan that you can pay 3 instalments of $997/month, but that means you have to pay more in total.
There is a 30-Day money back guarantee, but it is conditional. It means you have to prove that you have attended the whole course and applied what's taught and that you didn't get positive results. So it's hard to get a refund if you don't like the course after payment.
Pros and Cons of Overnight Freedom
Pros of Overnight Freedom
Affiliate marketing is the number one method to make passive income online
There is a payment plan that you don't have to pay $2497 in one payment.
Cons of Overnight Freedom
Very few people can afford the price
Need to invest a lot of money and time in running paid ads
Too risky and hence not suitable for beginners
The program is very new, so there aren't success stories
The money back guarantee is conditional only
Need to pay for many other tools in addition to the expensive course price
It does not teach free traffic methods like SEO and email marketing, which is critical to succeed in affiliate marketing
Is Overnight Freedom a Scam? Why don't I recommend it?
Overnight Freedom is not a scam, but I do NOT recommend it. The course title seems to sell you the pipe dream to get financial freedom and travel the world in the next 12-24 hours.
The program is so expensive that it's not worth the price. If you invest in Overnight Freedom, very likely you are not going to make $2497 back.
To implement the strategies taught in the course, you have to invest much more money to get started because they are teaching you to run Facebook Ads.
And to create an ad, you need to buy other softwares like ClickFunnels ($97/Month), ClickMagick ($67/Month), autoresponder to create sales funnels. You also need to pay for web hosting.
After spending all the money, it's not guaranteed that you will make the money back. Facebook Ads is not a proven way for affiliate marketing. Facebook has strict policy to prohibit people from promoting affiliate links so it's easy to breach Facebook's advertising policy and get your ad account suspended.
Also, the ad cost has increased over the years. According to Forbes, Facebook saw a rise in Ad costs of 90% year-on-year.
Worse still, Facebook changes its algorithm all the time, which means that you have to invest a lot of time and money to test Facebook Ads. The process is not simple. You cannot use one strategy or one rule to promote any kind of product. You will need to devise different ad strategies depending on competition level, profit margin and product type.
Actually free organic traffic is the best and proven way to make money with affiliate marketing. It's more sustainable. Without having to bear expensive ad costs, it's much easier to make a positive return. But Overnight Freedom will not teach you how to drive organic traffic.
Is There A Better Alternative to Overnight Freedom?
I agree with Overnight Freedom that affiliate marketing is a great business model for novices in online business. But it's a stupid idea to spend a lot of money on running paid ads or using some expensive tools that are unnecessary to drive traffic.
Worse still, if you use paid ads to drive traffic, you have to spend a lot of time managing the ads campaigns every day. Then how can you make it as a side hustle and enjoy financial freedom?
At the end of the day, Overnight Freedom doesn't teach you the right way to make money in affiliate marketing.
In affiliate marketing, you can actually run your business almost with zero cost and achieve a steady passive income without any trouble with paid ads.
If you want to learn affiliate marketing in the right way, I'd recommend you to get started with the best training platform Wealthy Affiliate.

It offers you a free account (including a free website) with comprehensive training on SEO (free traffic methods) which enables you to get started with affiliate marketing right away without paying a penny.
But How Much Can You Earn with Wealthy Affiliate?
A 21-year old student from Wealthy Affiliate was able to earn $7,395 in just 1 week, which means he made more than $1k a day…all while using free traffic methods.
Wealthy Affiliate has existed for more than 10 years and there are many success stories over the years.
To give you more examples, here are some of the other inspiring success stories of Wealthy Affiliate members.
Where to Join Wealthy Affiliate?
Wealthy Affiliate has a very simple pricing scheme. It has free and premium membership.
If you want to feel about Wealthy Affiliate, you can sign up for the starter membership here (no credit card required). You can select to be a free member with no time limit.
And as a starter member, you can get instant access to the community, live chat, over 500 training modules, 2 classrooms, networking, commenting, 1 free website, access to the keyword tool.
You can enjoy all these values without paying a penny.
So I strongly recommend you to register a free account and see it yourself.