Are you tired of the endless struggle to create high-quality content for your digital marketing efforts? PLR.me is a website that offers done-for-you materials, including complete digital products that can save you a lot of time and effort. But, is it worth the investment? Let me share my experience with you.
As someone who has worked in digital marketing, I understand the challenges of creating both quality content and your own products. That's why I decided to give PLR.me a try. And after several months of using it, I'm here to give you the lowdown on this platform.
In this review, I'll cover everything you need to know about PLR.me. By the end, you'll have a good idea of whether or not it's a good source of PLR content. So, let's get started!
PLR.me Review – Key takeaways
Product Name

: PLR.me

Website

:

https://www.plr.me/

Special Offer

:

Get A Special Offer Here
Overall Rank

: 4.7/5

PLR.me Scam or Legit

: It's not a scam. It's a legit platform for PLR contents

Who is it For

: Anyone who wants to save time and money on content creation
What is PLR.me?
PLR.me is a platform that offers Private Label Rights (PLR) products in various niches. It has been providing quality products since 2008, including courses and coaching tools for health and wellness professionals.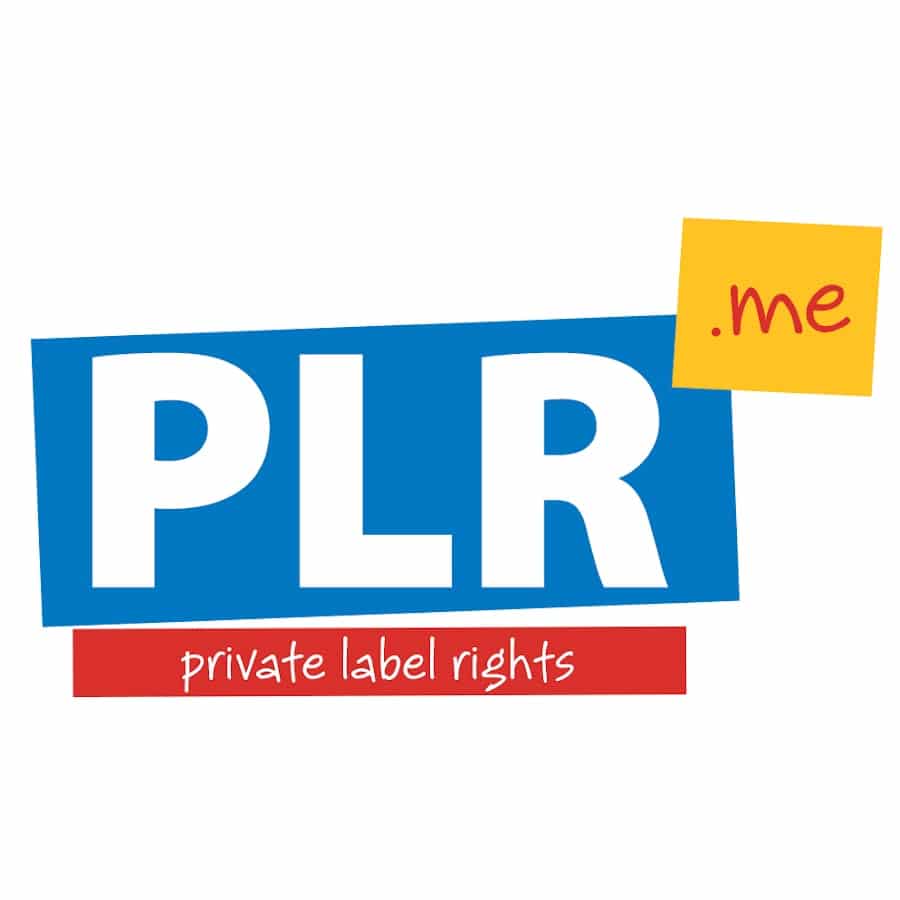 One of the things that sets PLR.me apart from other PLR platforms is its commitment to producing high-quality products. This dedication has earned them recognition from notable brands such as Entrepreneur, 100 Huntley Street, Toronto Sun, CTS, Steven and Chris, and AM770.
PLR.me provides a flexible solution for accessing its products. You can choose to pay per download or sign up for a monthly or annual membership plan, which can save you a lot of money in the long run. The pay-as-you-go option is perfect if you only need a few PLR products. However, if you plan to use PLR products frequently, then an annual or monthly membership will give you the best value for your money.
Another interesting aspect of PLR.me is its credit system. To purchase products or memberships, you'll need credits. This approach allows you to have more control over your spending, and you can buy credits in bulk to save even more money.
If you're still unsure if PLR.me is right for you, check out this informative YouTube video to learn more about the platform and its offerings. With its commitment to quality and flexible payment options, PLR.me can be an excellent resource to help grow your business.
Get A Special Offer And Instant Access Here
How To Benefit from PLR.me?
Creating your own digital products can be a daunting task that requires a lot of time and effort. Fortunately, PLR.me provides a solution for those who want to create their own products but need a little help along the way.
PLR.me offers a wide range of digital products that you can rebrand and modify under private label rights. These products are created by niche experts and professionals, ensuring that you get high-quality content that can be easily repurposed to suit your needs.
One of the best ways to use PLR.me is to offer free products to your subscribers in exchange for their email addresses. By offering more value to your subscribers, you increase the likelihood that they will engage with your other products and services.
In addition to your website or blog, you can use PLR.me's content on various platforms like YouTube, podcasts, membership websites, email newsletters, and social media platforms. You can also repurpose these products into other content forms like eBooks, reports, articles, and other types of written materials.
PLR.me offers many additional ways to utilize its content, making it stand out from the rest. Whether you're a digital marketer or a webmaster, this service can help streamline your marketing processes and maximize your digital products.
Which Niches Does PLR.me Cover?
PLR.me offers a wide variety of niches that you can choose from, so you can find the perfect content to suit your audience's needs.
Whether your focus is on health, wealth, self-improvement, or family, you'll find plenty of ready-to-use content that you can customize and publish under your name. Some of the niches that PLR.me covers include anxiety, depression, and panic attacks, confidence and self-esteem, business and marketing, career and job, dating and relationships, goal setting and achievement, and much more!
In addition to PLR products, PLR.me also offers a range of tools and resources to help you streamline your marketing efforts. From training and guides to social media resources and a private Facebook group, you'll have everything you need to succeed in your business.
So if you're looking for a one-stop-shop for all your content and marketing needs, PLR.me is the perfect solution. With its wide range of niches and comprehensive resources, you'll be able to create high-quality content and grow your online business with ease.
Get A Special Offer And Instant Access Here
What's inside PLR.me?
If you are looking for high-quality private label rights (PLR) products, PLR.me is an excellent choice. It offers an extensive range of products, including courses, articles, presentations, reports, ebooks, coaching programs, and much more. Let's dive in and explore what you can find inside.
Action Guides, Coaching Handouts & Lead Magnets
PLR.me provides short action guides covering various topics, including making money online, dating, and relationships. These guides can be a great way to offer quick coaching to your audience. Each product is attractively designed and typically consists of two to five pages. You can customize and rebrand them in five file formats, including PDF, DOC, DOCX, JPG, and PNG.
Affirmation Reflections
PLR affirmation reflections are included in almost every niche. These coaching resources feature self-reflective questions and informative text on a single page. You can easily edit the products to make them your own in DOC, TXT, and PDF formats.
Articles & Blog Posts
PLR articles are another excellent category of products available on PLR.me. With almost 5k articles and blog posts, you can find something valuable for your website or blog. These articles are well-written and typically have 3 pages of information and approximately 700 words. You can download them in DOCX, TXT, or PDF formats. However, you may need to rewrite or edit them to avoid plagiarism or bad SEO practices.
Courses, Coaching Programs & Workshops
PLR.me is widely known for its high-quality courses, coaching programs, and workshops. Topics in this category include wealth, weight loss, relationships, and self-improvement. A PLR product bundle usually includes multiple modules, such as customizable lessons, affirmations, checklists, handouts, and quizzes. These courses are rebrandable, resellable, and can be priced between $90-$199 each. They are available in various formats, including DOCX, PDF, TXT, and PAGES.
Checklists
PLR checklists can be a great way to offer something valuable to your audience for free. PLR.me provides a wide range of checklists that cover various niches. These checklists are well-structured and well-written and come in several formats, including PDF, Word, DOCX, Pages, PNG, and JPG.
Fables & Short Stories
If you are looking for something unique, PLR fables and short stories might be worth exploring. These reports provide quick information on a wide variety of topics, but their storytelling style sets them apart from traditional reports. They typically have 4-5 pages, are well-structured, and have an enjoyable moral at the end.
Reports & eBooks
PLR reports and eBooks are available in various niches and have high-quality content. PLR.me eBooks and reports stand out from the crowd due to their excellent content and attractive design. You can download them in PDF, JPG, DOC, and PAGES formats.
Slide Deck Presentations
PLR.me offers over 200 pages of presentations in PowerPoint format. These presentations are perfect for conveying information to your audience in an engaging way. You can also download them in Key, PDF, PPTX, PNG, and JPG formats.
In summary, PLR.me is an excellent source of high-quality PLR products, including courses, articles, presentations, reports, ebooks, coaching programs, and more. With over 13,982 products to choose from, there is something for everyone.
Get A Special Offer And Instant Access Here
How Much Does PLR.me Cost?
PLR.me offers two pricing options: pay-as-you-go credits and monthly and annual membership credits.
When you're planning to use a lot of PLR products, it's probably best to go for one of their monthly or annual plans. Credits become cheaper as you buy more at once, so you pay for credits instead of time.
Here are the pricing options available to you:
Pay-As-You-Go: You'll pay $2.20 for each credit, but the minimum purchase amount is 10 credits.

Monthly Plan: For $99, you'll get 100 credits, which equals $0.99 per credit.

400 Annual Plan: Pay $379 for 400 credits, which equals $0.95 per credit.

800 Annual Plan: Pay $579 for 800 credits, which equals $0.72 per credit.

2500 Annual Plan: Pay $990 for 2500 credits, which equals $0.40 per credit.
As a free member, you'll receive two complimentary credits to use on specific products. If you don't want to use all your credits right away, you can save them for later.
PLR.me reports that the average client downloads 33 brandable products per month, using 96 credits. Therefore, their monthly plan is ideal for most customers.
PLR.me provides a pricing page where you can learn more about their service. With their competitive pricing and high-quality products, PLR.me is a smart choice for anyone in need of quality content.
What Customers Are Saying About PLR.me?
PLR.me has a lot of fans among its users, and it's not hard to see why. The site offers a vast range of high-quality content that's well-written and well-researched. Users have praised the variety of materials available, and the fact that even non-writers can easily edit the content to suit their needs. In fact, some users have reported that using PLR.me has boosted their confidence in their own writing abilities!
Another aspect of PLR.me that users love is the affordability of the content. They feel that the service offers a great value for the money, and that the quality of the materials makes their clients very happy. In fact, many PLR.me users are so satisfied with the service that they see no need to try any other private label rights distributors.
All in all, it's clear that PLR.me is doing something right when it comes to offering quality content that meets the needs of its users. If you're looking for a reliable source of PLR content, it's definitely worth checking out!
Get A Special Offer And Instant Access Here
Praises For PLR.me
When it comes to finding PLR content for your business, quality matters. That's where PLR.me comes in. Here are some of the pros of using this platform:
Prioritizing Quality Over Quantity
Unlike other PLR sites that offer a plethora of low-quality products, PLR.me focuses on quality over quantity. You'll find that each piece of content is specifically designed with you in mind, and there are a variety of niches to choose from. Keep in mind that PLR.me may be a bit more expensive than other PLR sites, but you're getting what you pay for – high-quality content.
A Great User Experience
PLR.me offers a full-featured, well-designed platform that provides an excellent user experience. You'll find advanced search capabilities and clear descriptions of each product and feature, making it easy to find what you need.
Effective Marketing Tools
By subscribing to a monthly or annual membership plan, you'll gain access to not only high-quality PLR content but also 13 marketing tools. These tools are designed to help you succeed, and they include a content marketing calendar and a PDF branding tool, among others.
Excellent Customer Service
PLR.me sets itself apart from other PLR sites with its live chat feature. If you have any questions or issues, you can get a fast response from a friendly and well-trained support team. While it may take a few hours to get a response, this is still better than waiting weeks or months.
A Recurring Subscription is Not Required
Unlike other PLR membership sites that trap you into a recurring subscription, PLR.me offers a pay-as-you-go option. This means that you can buy one-time download credits without being locked into a monthly or annual subscription. It's a great option if you're not sure how much PLR content you'll need in the long run.
Get A Special Offer And Instant Access Here
Criticisms For PLR.me
​​PLR.me is a website that provides high-quality PLR content to its members. However, like any other platform, it has its share of drawbacks. Here, we'll discuss some of the most common cons and complaints about PLR.me.
The Credit System is Annoying
One of the most common complaints about PLR.me is its credit system. While the price for credits is reasonable, some users find it annoying to have to convert credits to cash in their head before making a purchase. Additionally, since credits are not actual cash, some users tend to spend them more quickly.
Some PLR categories are missing
PLR.me has a wide range of categories available, but some users feel that essential categories like videos are missing. The number of PLR sales pages and landing pages is also limited, and there are no turnkey sites. If you need content from any of these categories, you might want to look for another source of PLR.
Purchased content cannot be resold
Another downside to using PLR.me is that you cannot resell the purchased content as your own. This includes transferring private label rights or the rights to the product. The content cannot be syndicated or sold on auction sites either. These restrictions are necessary for the website to operate, but they do make it more restrictive than other PLR membership sites.
Get A Special Offer And Instant Access Here
Is PLR.me a Scam?
Contrary to some rumors, PLR.me is not a scam. PLR.me has been in the business of providing high-quality PLR content since 2008, making it one of the oldest and most reputable sites in the game.
One of the things that set PLR.me apart from its competitors is the sheer volume of quality content available. Whether you need articles, ebooks, graphics, or any other type of PLR content, you're sure to find something that meets your needs on PLR.me. Plus, the content is always well-written and well-researched, so you can be confident in its quality.
Another great thing about PLR.me is that the site is incredibly user-friendly. You don't need to be a tech whiz to find what you're looking for or to download your purchases. And if you do run into any issues, the customer support team is always ready to help.
Learn more: Make Money Online Scams: How to Avoid Them?
Final Verdict
Unlike other PLR sites, PLR.me stands out by offering top-notch products that cater to a wide range of niches, from health to wealth. Regardless of your industry, you will find valuable resources on this platform that will help you grow your business and stand out in a competitive market.
Investing in PLR products from PLR.me is a smart move, as it allows you to save time and money while still delivering value to your customers. The platform provides you with a vast array of products that you can customize to fit your brand's unique voice and style.
By using PLR.me, you can build customer loyalty and trust by consistently providing quality products that meet their needs. This will encourage repeat business and referrals, helping you grow your customer base and expand your reach.
In conclusion, PLR.me is a game-changer in the PLR industry. It offers high-quality products that cater to a diverse range of niches and can help you scale your business to the next level. So, if you're looking for a reliable and effective solution for your digital marketing needs, PLR.me is definitely worth checking out.
Get A Special Offer And Instant Access Here
FAQs
How do I use PLR.me products?
PLR.me products can be used for various purposes, such as creating online courses, giveaways, follow-ups, and blogging. To maximize the use of these products, PLR.me provides training videos that guide you through each step.
Is PLR.me free?
PLR.me offers a free membership that comes with two credits each month. However, to download additional products, you need to purchase credits.
What makes PLR.me different?
PLR.me stands out from other PLR sites for its quality products, frequent content library updates, excellent customer service team, and access to useful digital marketing tools.
What are the benefits of using PLR.me content?
Using PLR.me content saves you time and money, especially if you struggle with writer's block, don't have time to create content, or have been scammed by other PLR membership websites. Additionally, the content is written by native North American writers, so you can expect high-quality materials.
How do PLR.me credits work?
To use PLR.me, you need to purchase download credits, which can be bought as a monthly or annual membership plan or pay-as-you-go. The cost of each credit varies depending on the plan, and the number of credits required to download a product varies based on its category.
Is PLR.me worth the money?
PLR.me is definitely worth the investment as it offers a year's worth of content that would typically cost around $35,500 and take 2000 hours to create as a freelancer. With PLR.me, you can save up to $35,000 and a significant amount of time.
What happens if I don't use all my download credits each month?
PLR.me members receive two free download credits each month, which expire at the end of the month. However, pay-as-you-go credits do not expire, and monthly and annual credits can be rolled over to the next month or year as long as your subscription is active.
Can PLR.me set up the content or website for me?
PLR.me does not offer website or content set-up services. However, you can use the WP swipe and deploy plugin to set up your WordPress website with a year's worth of content. For technical tasks, you can hire a freelancer on Fiverr or Upwork.
Get A Special Offer And Instant Access Here
PLR.me Alternative: Make Passive Income Online
If you're looking for a way to make passive income online but don't have an online business yet, PLR.me might not be the right fit for you. As an experienced Internet entrepreneur, I highly recommend affiliate marketing as the best and easiest business model to make money online.
Why? It's simple. Affiliate marketing has been proven to work for many people, and you can do it as a side hustle. With this business model, you can run your business almost at zero cost, without any trouble from sourcing products or managing inventory. More importantly, it allows you to enjoy a steady stream of passive income while going on vacation or working a full-time job.
Warren Buffet once said, "If you don't find a way to make money while you sleep, you will work until you die." The easiest way to make money while you sleep is getting started with affiliate marketing. Plus, since the world is full of uncertainty, it's always a good idea to choose a business model that has the lowest risk.
So how much can you earn with affiliate marketing? The answer is, a lot! For example, a 21-year-old student from my #1 recommended training platform for affiliate marketing, Wealthy Affiliate, was able to earn $7,395 in just one week, using free traffic methods.
You can check out my full review of Wealthy Affiliate here.
Wealthy Affiliate has been around for more than 15 years, and there are many success stories over the years.
If you're interested in Wealthy Affiliate, signing up is easy. The platform offers a simple pricing scheme with free and premium memberships. As a starter member, you can get instant access to the community, live chat, over 500 training modules, two classrooms, networking, build one free website, and access to the keyword tool. You can enjoy all of these values without paying a penny.
So I strongly recommend that you register for a free account and see for yourself why Wealthy Affiliate is the best platform for affiliate marketing. Sign up for the starter membership here (no credit card required) and become a part of the successful affiliate marketing community today!