Are you looking for a PLR.me Review? Is PLR.me worth the investment? This review should answer all your questions in mind.
There is no easy way to make money online, and it usually takes a lot of effort. Having worked in digital marketing, I know how challenging it is to create both quality content and your own products.
You can find a lot of done-for-you materials in the PLR industry, including complete digital products that make life a lot easier.
I have used PLR.me for several months now, so I can tell you everything about it. This review is going to give you the information you need to determine whether or not PLR.me is a good source of PLR content.
PLR.me Review – Key takeaways
Product Name

: PLR.me

Website: https://www.plr.me/
Special Offer: Get A Special Offer Here
Overall Rank

: 4.7/5

PLR.me Scam or Legit

: It's not a scam. It's a legit platform for PLR contents

Who is it For

: Anyone who wants to save time and money on content creation
In this PLR.me review, I'm going to cover the following topics.
What is PLR.me?
Since 2008, PLR.me has provided PLR products in different niches. Some of its products include courses and coaching tools for health and wellness professionals.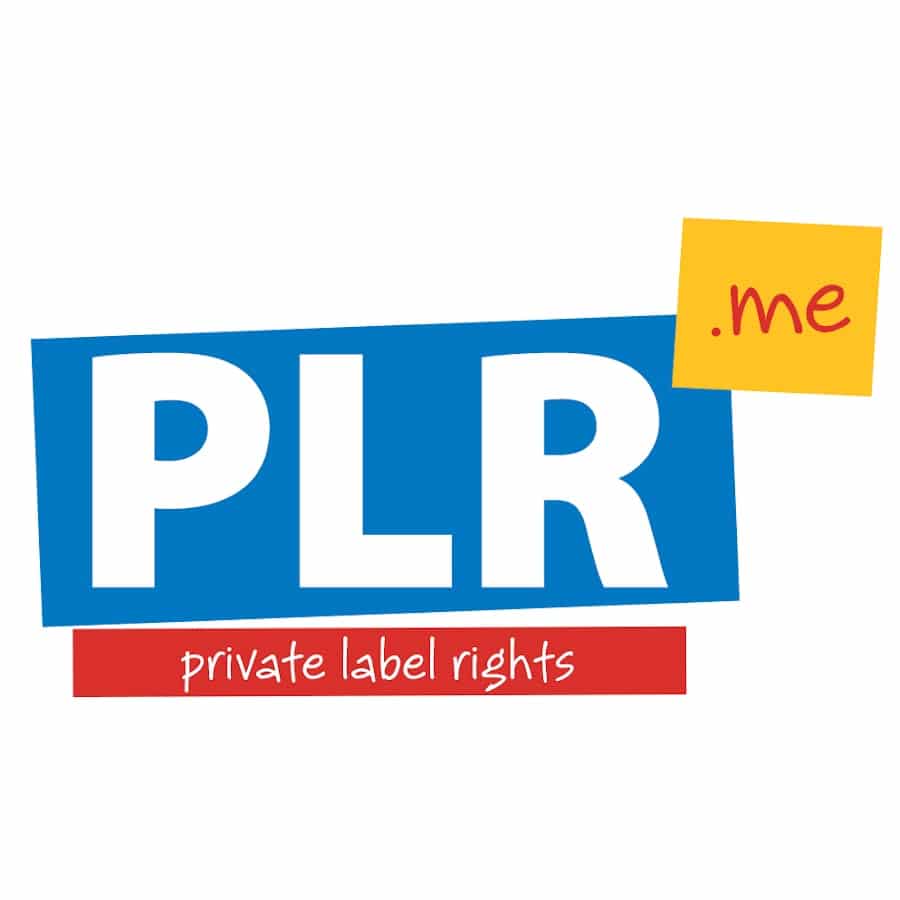 The company focuses on producing quality products only, so it's no wonder it has been featured by big brands such as Entrepreneur, 100 Huntley Street, Toronto Sun, CTS, Steven and Chris, and AM770.
In contrast to most other PLR platforms, PLR.me offers a comprehensive solution.
You can either pay per download or join a monthly or annual membership plan, which allows you to save a lot of money.
The pay-as-you-go option is ideal for those who need only a few PLR products. On the other hand, if you are going to use PLR products more often, an annual or monthly membership will be more valuable.
The credit system is one of the interesting aspects of PLR.me. Buying products or memberships requires credits.
You may watch this YouTube video to understand more about PLR.me.
Get A Special Offer And Instant Access Here
Which niches does PLR.me cover?
The content on PLR.me focuses mainly on health and wealth, but it also covers a variety of other topics.
Anxiety, Depression & Panic Attacks

Confidence, Self Esteem & Self Care

Business & Marketing

Career & Job

Dating & Relationships

Goal Setting & Achievement

Inspirational Graphics & Wallpapers

Meditation, Reflection & Journaling

Money Management, Budgeting, Credit & Debt

Motivation & Passion

Natural Health & Safety

Parenting & Family

Savings, Investing & Real Estate

Self-Improvement

Stress Management

Success, Wealth & Prosperity

Time Management & Procrastination

Weight Loss & Fitness
There is much more to PLR.me than just PLR products. There are tools like training, PLR guides, and social media resources as well as a private Facebook group.
PLR.me is designed for both digital product creators and online marketers looking for tools to streamline their marketing efforts.
How To Benefit from PLR.me?
PLR.me can be a big help to those who want to create their own products.
Creating a digital product from scratch takes a lot of time and hard work. You can use your own name, rebrand, and change any eBook, course, or other types of digital product under private label rights.
As opposed to creating a new product from scratch, it is more efficient and easier to modify a product that already exists. This PLR content is created by real professionals and niche experts, making it even more powerful.
It is possible to turn many premade digital products into your own branded products through high-quality digital product solutions.
The PLR.me service can be useful for digital marketers or webmasters wishing to improve and streamline their marketing processes.
Start by giving away free products in exchange for the email addresses of your subscribers.
PLR.me offers some really good products, and if you offer more value for free, subscribers are more likely to engage with your other products.
You can also use their content on YouTube, podcasts, membership websites, email newsletters, and social media platforms in addition to your website or blog.
You can repurpose these products into other content forms like eBooks, reports, articles, and other types of written materials.
Furthermore, PLR.me offers a variety of additional ways you can utilize its content. Without further ado, let's see what really sets it apart from the rest.
Get A Special Offer And Instant Access Here
What's inside PLR.me?
On PLR.me, you can find 13,982 PLR products, including courses, articles, presentations, reports, ebooks, and coaching programs.
It differs from other PLR sources by focusing more on bundles than individual products, so it can be used for a wide range of purposes.
1. Action Guides, Coaching Handouts & Lead Magnets
From making money online to dating and relationships, there are dozens of short action guides available.
Your audience will be able to receive quick coaching by providing these action guides for free.
Each product has an average of two to five pages, and they are all nicely designed and attractive.
You can customise and rebrand each product with its five file formats (PDF, DOC, DOCX, JPG, PNG).
2. Affirmation Reflections
A single-page coaching resource is included in this PLR resource. Almost every niche includes PLR affirmation reflections and informative text with self-reflective questions.
You can easily edit the products to make them your own by selecting formats such as DOC, TXT, and PDF.
3. Articles & Blog Posts
PLR articles are currently available to members in the amount of almost 5k. This category of products is very useful.
Their quality is excellent, they are free of grammatical and structural errors, and they provide incredible value.
If you plan on publishing the articles on your blog, PLR products may require rewriting or editing. You don't want to end up with plagiarism or a bad SEO experience after you use them since there is a possibility that somebody else is already using them.
PLR articles and blog posts contain 3 pages of information and approximately 700 words. Documents in these formats typically come in DOCX, TXT, or PDF.
I was very impressed with the quality of these articles, so many didn't need any editing or improvement.
4. Courses, Coaching Programs & Workshops
PLR.me is known for its courses, coaching programs, and workshops.
The topics in this category include wealth, weight loss, relationships, and self-improvement. A PLR product bundle consists of multiple modules, such as customizable lessons, affirmations, checklists, handouts, and quizzes.
These courses are not only rebrandable and resellable, but can also be resold for prices ranging from $90-$199 each. Their content is high quality and valuable.
It's disappointing to see that this section contains only a few niches, and more PLR courses on other topics would be appreciated.
The courses are available in various formats, including DOCX, PDF, TXT, and PAGES, so you'll have plenty of flexibility.
5. Checklists
A wide range of PLR checklists covering a wide range of niches are available to you, so you can offer them for free.
There was a lot to enjoy in the contents, which were well-written and well-structured, and they were very valuable. The PLR checklists came in several formats, including PDF, Word, DOCX, Pages, PNG, and JPG.
6. Fables & Short Stories
The reports are designed to provide quick information on a wide variety of topics and are designed to be informative. I haven't personally tried any of these products, but they sound promising.
There are certain groups of readers who engage more with fables and short stories, since their storytelling style sets them apart from traditional reports.
These types of stories are fun to read and conclude with a moral. There are 4-5 pages in each of these PLR products. They are well-structured and well-designed.
7. Reports & eBooks
You'll find many PLR products here, including eBooks and Reports. PLR.me eBooks have high-quality content.
There is no one who offers eBooks and reports of such outstanding quality and which are so informative as this company.
The creators of those PLR eBooks have done a fantastic job making them look attractive out of the box.
Reports and eBooks are available as PDF, JPG, DOC, and PAGES files.
8. Slide Deck Presentations
There are 200+ pages in the presentations PLR.me offers, which are in PowerPoint format. These presentations are useful for passing information to your audience.
You can also download these files in the following formats: Key, PDF, PPTX, PNG, and JPG.
Get A Special Offer And Instant Access Here
PLR.me Pricing
PLR.me offers two pricing options: pay-as-you-go credits and monthly and annual membership credits.
When you're going to use a lot of PLR products, you'll probably save more money by choosing one of their monthly or annual plans.
Credits become less expensive if you buy more at once. Instead of paying for time, you will pay for credits.
The following pricing options are available to you:
Pay-As-You-Go: $2.20 for credit (minimum purchase amount – 10 credits)

Monthly Plan: $99 for 100 credits – $0.99 per credit

400 Annual Plan: $379 for 400 credits – $0.95 per credit

800 Annual Plan: $579 for 800 credits – $0.72 per credit

2500 Annual Plan: $990 for 2500 credits – $0.40 per credit
Two complimentary credits will be available for free members to use on certain products. If you do not want to use all your credits right away, you can wait a while.
The average PLR.me client downloads 33 brandable products per month using 96 credits, according to their statistics. In light of this, their monthly plan is best suited for the majority of their customers.
PLR.me offers a pricing page where you can learn more about the service.
PLR.me Pros
1. Prioritizing quality over quantity
Most PLR sites offer low-quality products if you have visited dozens of them online.
It takes a huge amount of work to find the right one, despite the fact that you have a lot of options.
PLR.me, on the other hand, appears to be a different kind of platform.
There's no doubt that PLR.me cares about their customers since each PLR piece is specifically designed for you. You can choose from a variety of niches as well as products and niches at their site.
The high quality of the products makes PLR.me a bit more expensive than most PLR websites.
2. A great user experience
Some PLR providers lack advanced search capabilities, look outdated, or offer no other features.
PLR.me is clearly the next step in terms of designing a full-featured, well-designed platform.
Every product and feature of the PLR.me site is clearly described, so there's no room for confusion on the part of the user.
3. Effective marketing tools
By subscribing to a monthly or annual membership plan, buyers gain access to products as well. In addition, they receive a generous package of 13 marketing tools.
PLR.me provides you with real, money-saving tools and bonuses that can help keep you on track, whereas other PLR sites offer low-quality products to attract customers.
It includes the most effective tools for success, such as a free content marketing calendar and a PDF branding tool.
4. Excellent customer service
This platform stands out from others due to its live chat feature. Any questions or difficulties can be addressed in a live chat and you can expect a fast response.
Support is well-trained, friendly, and usually available when you need it. It can take a few hours for the support team to respond, but that's better than waiting weeks or months on other PLR sites.
5. A recurring subscription is not required
Most PLR membership websites entice you with attractive annual membership offers. Once you subscribe to an annual membership plan, you cannot cancel. The subscription model is trapping you into something you do not understand.
This is not the case with PLR.me.
The pay-as-you-go option allows you to buy one-time download credits without being locked into a monthly or annual subscription.
Get A Special Offer And Instant Access Here
PLR.me Cons and Complaints
1. The Credit System is Annoying
Despite the fact that I think the price they have for the credits is reasonable, I would prefer a direct cash payment system. My tendency is psychologically to spend credits much more quickly than cash.
Furthermore, you may have to convert credits into cash inside your head before you can spend them on specific products, which can be confusing.
2. Some PLR categories are missing
While PLR.me has some unique and never-before-seen categories, I would like to see some of the more essential categories covered more, such as videos.
The number of PLR sales pages and landing pages is also small, and there are no turnkey sites.
If you need products from any of these categories, you might want to look for another source of PLR.
3. Purchased content cannot be resold
The following are not allowed on PLR.me:
Private label rights cannot be transferred

The rights to the product cannot be resold.

PLR products cannot be resold as your own.

The content cannot be syndicated.

Auction sites cannot be used to sell the products.
These restrictions, however, are essential to their ability to operate. The site is still more restrictive than some other PLR membership websites.
What Do PLR.me Users Think?
PLR.me has nothing short of adoration from the majority of users. A wide variety of well-written, well-researched content and high-quality materials are praised by users. The content is easy for non-writers to edit, and some have even mentioned that it boosted their confidence in their own writing.
The PLR.me community also commends the content's affordability and how it makes their clients' lives happier. PLR.me has proven to be quite satisfied with its customers, such that they do not want to try other private label rights distributors.
Get A Special Offer And Instant Access Here
PLR.me Positive and Negative Feedbacks by Real Users
PLR.me Positive Feedbacks by Real Users
Excellent user experience.

A top-notch support team. Active support 24 hours a day.

PLR content downloads automatically with the source file.

Various categories and niches are available for products.

There are several web-based tools to help you step up your game.
PLR.me Negative Feedbacks by Real Users
The pricing plan is confusing. While some people like it, others avoid it.

It would be beneficial to expand the list of content.
Is PLR.me a Scam?
PLR.me is certainly not a scam.
There is no doubt that this is a legit platform that has been offering PLR content since 2008. In fact, it is the best PLR platform out there. Also, PLR.me offers significantly more quality products than its competitors.
PLR.me Review: Final Verdict
If you want to grow your business through digital marketing, you must decide whether you are committed.
PLR products are certainly beneficial as long as you're prepared to invest in quality products.
Providing value to your customers will encourage them to return or recommend your brand.
This platform will help you deliver value in an increasingly competitive marketing environment.
There are a lot of differences between PLR.me and other PLR sites. Regardless of whether you're in the health or wealth niche, PLR.me will definitely be worth your money and you'll definitely find high-quality products there.
The PLR industry is completely reshaped by PLR.me, I believe. PLR.me is the perfect tool to help you scale your business to the next level.
Get A Special Offer And Instant Access Here
PLR.me Review FAQs
1. How to use PLR.me products?
There are many uses for PLR products. With these products, you can create online courses, promote giveaways and follow-ups, and blog regularly with these products.
In order for you to maximize the use of PLR.me, PLR.me has created training videos that guide you through each step.
2. Is PLR.me free?
PLR.me allows you to join for free. You'll receive 2 credits each month once you join. If you wish to download additional products, you will need to purchase credits and then use those credits to download.
3. What makes PLR.me different?
PLR.me differs from other PLR sites in four major ways:
Offerings of quality products.

Updates to the Content library are frequent.

A stellar customer service team.

Members have access to useful digital marketing tools.
4. What are the benefits of using PLR.me content?
You should use PLR.me for the following reasons:
You don't have time to create content.

Starting to write on a new topic always gives you a block.

You might think that content creation is time-consuming and expensive.

If you have been scammed by other PLR membership websites.

You need quality content written by native North American writers.
5. How Do PLR.me Credits Work?
There is no direct cash exchange with PLR.me, unlike other PLR sites. To use it, you must first purchase download credits.
A monthly or annual membership plan can be purchased or credits can be purchased as you go.
The price of credit varies according to the method.
Pay-As-You-Go Plan: Costs $2.20 for one download credit

Monthly Plan: Costs $0.99 per download credit

400 Annual Plan: Costs $0.95 per download credit

800 Annual Plan: Costs $0.72 per download credit

2500 Annual Plan: Costs $0.40 per download credit
Additionally, the number of credits required for downloading a product varies based on its category.
Articles, Affirmations, Wallpapers, Checklists, and Worksheets cost 1 download credit per product.

Action guides and fables cost 2 download credits per product.

Facebook Ads cost 3+ download credits per product.

Slide deck presentation costs 5 download credits per product.

Email sequences, landing pages, coaching challenges, and reports & eBooks costs 5+ download credit per product.

Complete down-fo-you course costs 30+ download credits per product.
6. Is PLR.me Worth the Money?
PLR.me is totally worth the money.
Content for your website, social media, course, or coaching workshops is something you regularly need. When you invest in PLR.me, you can see multiple returns.
The following content will be available in a year:
20 eBooks

10 Slide Deck Presentations

5 coaching bundles

And a 1-course package.
Taking into account typical freelancer costs, it would cost about $35,500 and take about 2000 hours to complete.
With PLR.me, you save up to $35,000 and around 2000 hours of work.
Yes, make full use of PLR.me's products. They are certainly worth the investment.
7. If I do not use all of my download credits each month, what happens?
Your download credit can be used in three different ways:-
Free download credits
Every month, PLR.me members receive two free download credits. However, these credits expire at the end of the month.
Pay-as-you-go download credits
It is a lifetime credit, and it won't expire.
Monthly and Annual download credits
As long as your subscription is active, these can be rolled over to the next month/year.
8. Is it possible for PLR.me to set up the content or website for me?
PLR.me cannot help you set up your content or website. You can however set up your WordPress website with a year's worth of content by using the WP swipe and deploy plugin.
For more technical tasks, you can hire a freelancer on Fiverr or Upwork.
Get A Special Offer And Instant Access Here
PLR.me Alternative: Make Passive Income Online
If you don't have an online business yet, you might not be able to make good use of PLR.me.
In fact, the best and easiest business model to make passive income online is affiliate marketing.
As an experienced Internet entrepreneur, I'd say affiliate marketing is the best and the easiest way to make money online.

Why? Because it's been proven to work for many people and you can do it as a side hustle.

In affiliate marketing, you can run your business almost at zero cost without any trouble from sourcing products or managing inventory.

More importantly, it allows you to enjoy a steady stream of passive income while going on vacation or working a full-time job.

Warren Buffet once said, "If you don't find a way to make money while you sleep, you will work until you die."

The easiest way to make money while you sleep is getting started with affiliate marketing.

And since the world is full of uncertainty, I'd always choose a business model that has the lowest risk.
But How Much Can You Earn in Affiliate Marketing?
A 21-year old student from my #1 recommended training platform of affiliate marketing was able to earn $7,395 in just 1 week, which means he made more than $1k a day…all while using free traffic methods.
Wealthy Affiliate has existed for more than 15 years and there are many success stories over the years.
To give you more examples, here are some of the other inspiring success stories of Wealthy Affiliate members.
Where to Join Wealthy Affiliate?
Wealthy Affiliate has a very simple pricing scheme. It has free and premium membership.
If you are interested in Wealthy Affiliate, you can sign up for the starter membership here (no credit card required). You can select to be a free member with no time limit.
And as a starter member, you can get instant access to the community, live chat, over 500 training modules, 2 classrooms, networking, build 1 free website, access to the keyword tool.
You can enjoy all these values without paying a penny.
So I strongly recommend you to register a free account and see it yourself.