So, you want to get into self-publishing and make some money? You're not alone! But is self-publishing on Amazon really worth it? And what about the Audiobook Income Academy course by the Mikkelsen Twins? Do they really have a blueprint that works, or are they just scamming people out of their hard-earned cash?
First of all, let me make it clear that I'm not getting paid to write this article or affiliated with the Mikkelsen Twins in any way. I actually bought the Audiobook Income Academy course to give you an honest and comprehensive review.
In this review, I'll be covering everything you need to know about the Mikkelsen Twins and their course, including their claims of making a fortune from self-publishing, whether their course is a scam or not, and what you can expect to learn from it.
So let's get started!
What is Audiobook Income Academy 2.0?
Audiobook Income Academy 2.0, also known as AIA 2.0, is an excellent course for anyone looking to learn how to self-publish audiobooks on Amazon's Audible platform. Created by Christian and Rasmus Mikkelsen, this program offers valuable insights into finding affordable yet high-quality authors, narrators, and designers to work with.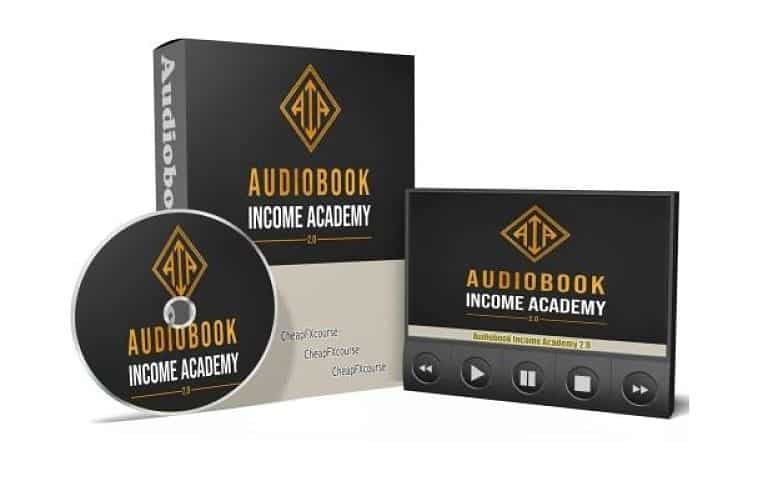 One of the unique aspects of AIA 2.0 is that the authors who work on your audiobook will publish it under a pseudonym, allowing you to keep all the profits. Instead of taking a cut for themselves, they're happy to collaborate and help you bring your audiobook to life.
Originally designed as a training program, AIA has now evolved into a partner program. In addition to providing you with a fantastic book idea, the Mikkelsen team also offers access to their network of low-cost ghostwriters, editors, and cover designers.
The program was launched by the Mikkelsen twins in the late summer of 2018 and has since helped numerous aspiring audiobook publishers achieve their goals. With its transformation into a partner program, AIA 2.0 is now an even more valuable resource for anyone looking to enter the world of self-publishing audiobooks.
Learn more: 32 Legit Ways To Make Money Online
Recommendation: Here's The Best Alternative
Who are Mikkelsen Twins?
Christian and Rasmus Mikkelsen are not your typical entrepreneurs. These identical twins are the brains behind Audiobook Income Academy and have made a name for themselves in the publishing industry. With six years of experience in publishing audiobooks and teaching online courses, the Mikkelsen twins have a combined net worth of $20 million!
Born in New Jersey in 1995, their journey to success was not an easy one. After spending two years in Aarhus, Denmark, the twins found themselves struggling to hold a job for more than six weeks and coping with their struggles through recreational drug use. It wasn't until they moved back in with their parents in New Jersey and enrolled in college that they found their calling.
While delivering Chinese food, the twins stumbled upon Stephen James' Project Life Mastery, which teaches how to make pamphlet-length books and sell them on KDP. The idea of making money online intrigued them, and they tried various ventures such as publishing and dropshipping electric bikes. In the end, they realized that publishing was the most consistent source of passive income with the least amount of work.
Their publishing strategy is simple – they find a cheap ghostwriter on a third-party website and pay them to write a 30,000-word book. They then get an ACX account and find a reader within their budget to narrate the audiobook. Finally, they hire a graphic designer on Fiverr to make a book cover for them, and voila! Their audiobook is ready to be posted on Audible, bringing in passive income.
In 2018, the Mikkelsen twins made $60,000 without even touching their audiobook accounts all year! However, Christian's account got suspended for using translation AI on their books, resulting in poor quality customer reviews, and Amazon shut down the account. They tried to use Rasmus' account, but Amazon shut that down too. Nevertheless, their ACX account remained open, and they continued to make money through audiobooks. During this time, they also began creating content on YouTube.
Despite being banned from selling books on Amazon as of March 2021, the twins have since released their book, "The Freedom Shortcut," as a Kindle eBook, which you can purchase in 2023.
The Mikkelsen twins' story is a testament to the power of perseverance and creativity. They have proven that with determination and a simple yet effective strategy, success is achievable. So, if you're looking for a way to earn passive income, take a leaf out of the Mikkelsen twins' book and consider publishing audiobooks – who knows, you might just be the next big thing!
Recommendation: Here's The Best Alternative
What's Inside Audiobook Income Academy 2.0?
This seven-week comprehensive training program will guide you through the process of building a successful self-publishing business from scratch.
Module 1: The Transformation: Developing the Right Mindset
The program's first module sets the foundation for success by focusing on developing the right mindset. You will learn the habits and work etiquette of successful people, gain access to a secret Facebook group, and connect with other experienced publishers to get advice from the Mikkelsen Twins themselves.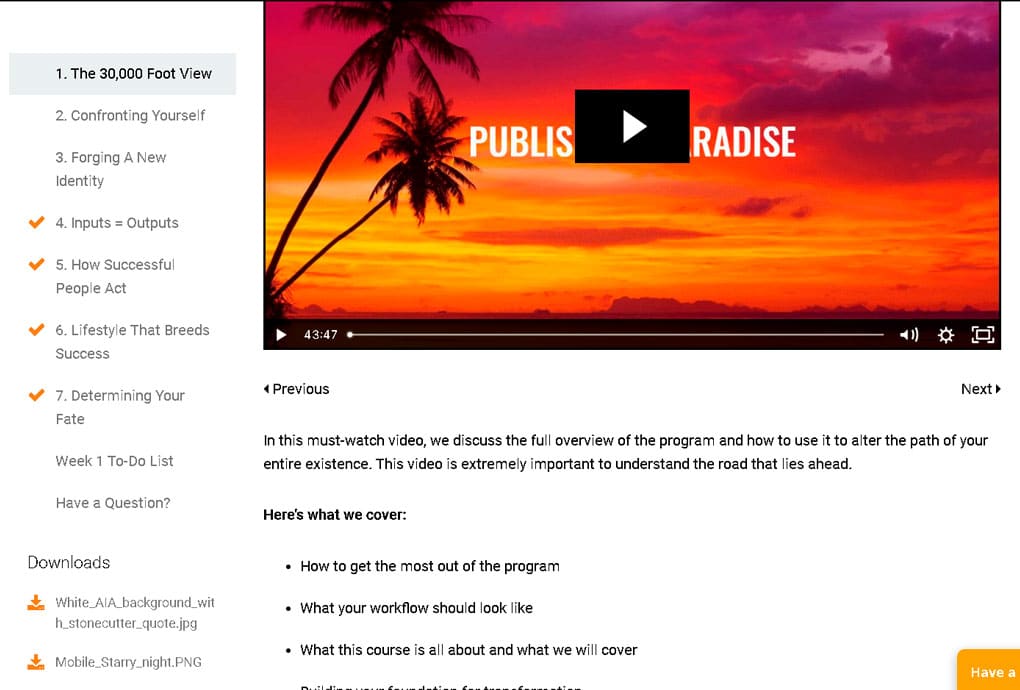 Module 2: Getting Your Publishing Business Started
Module two focuses on the practical aspects of starting your business. You will learn how to set up your KDP and ACX accounts, find profitable book titles, manage your earnings online, and form an LLC (Limited Liability Company) for self-publishing.
Module 3: Creating Your Book
In module three, you will dive into the creative side of self-publishing. You will learn how to build your publishing brand, understand your customers' needs, craft compelling book titles, and get a great cover design that will help you stand out from the competition.
Module 4: Passive Systems and Automation
Module four teaches you how to automate parts of your business to save time and increase efficiency. You will learn how to build a list of people willing to review your books, use a sequence of copy and paste emails to send to your subscribers, and write book descriptions that sell like crazy.
Module 5: Launch Week
With module five, it's time to launch your first books and start making money. You will learn how to publish your books inside of Kindle Direct Publishing, come out of the gate with a big bang, and become an authority within your niche.
Module 6: Audiobook Ascension and Amazon Ads
Module six teaches you how to produce your audiobook inside of ACX and set up successful Amazon advertisement campaigns. You will also learn the importance of book reviews and how to get them.
Module 7: Going Next Level
Finally, in module seven, you will learn how to expand your business beyond Amazon by publishing your books on alternative platforms like Ingramspark and the Author's Republic. You will also discover how to translate your English book into other languages, opening up even more income streams.
Learn more:
How To Self-Publish A Book On Amazon: A Step By Step Guide
Recommendation: Here's The Best Alternative
Audiobook Income Academy 2.0 Bonuses
There are several bonuses included with the course that are designed to help you succeed. Here's a breakdown of what you'll receive:
1 On 1 Coaching
When you purchase the course, you'll get four coaching calls. While you won't be speaking directly with the Mikkelsen twins, you'll still receive valuable guidance from their team of coaches. Keep in mind that you may not know the level of experience of these coaches.
Group Calls
The weekly group calls are your chance to talk directly with the Mikkelsen twins and get your questions answered. This is a great opportunity to learn from experts in the field and get insights into the audiobook industry.
Private Community
As a member of the course, you'll be able to join an exclusive Facebook group where you can connect with other audiobook producers and get support.
Guaranteed Profits Workshop
This workshop is designed to help you earn your first publishing profits quickly, and if you don't see results, you can get your money back.
Top 50 Proven Niches
Finding a profitable niche can be a challenge, but this bonus provides a list of 50 subgenres that have been proven to be lucrative for audiobook producers.
VIP Access To Experts
As part of the course, you'll get access to a network of book cover designers, narrators, and writers. While these services come at a fee, you can be confident that you're getting high-quality professionals who can help take your audiobook production to the next level.
10K Case Study Vault
In this bonus, you'll get access to interviews and case studies of 17 Audiobook Income Academy students who are making more than $10,000 per month. This can provide inspiration and insights for your own audiobook production.
Low Content Kickstarter
Finally, you'll learn how to create short audiobooks that can generate income quickly.
Overall, the Audiobook Income Academy 2.0 course comes with a range of valuable bonuses that can help you succeed in the audiobook industry.
Recommendation: Here's The Best Alternative
The Startup Cost of Selling Books on Audible: How Much Should You Budget?
Before you dive into the world of audiobook publishing, it's important to understand the startup costs involved. Here's a breakdown of what you can expect to pay:
Option 1: DIY
If you decide to narrate and produce the audiobook yourself, you can save a lot of money. In fact, the only cost you'll incur is the advertising budget. However, keep in mind that you'll need to invest a significant amount of time and effort into the recording, editing, and mastering process. You'll also need to ensure that your narration skills are up to par and that you have a good quality recording setup.
Option 2: Outsourcing
If you're not confident in your own abilities or simply don't have the time to dedicate to producing your audiobook, outsourcing is an option. According to the Mikkelsen twins, the cost of outsourcing can range from $3K to $5K.
However, if you only need help with narration and cover design, you can expect to pay around $750 to $900 for a well-done narration and $5 for a book cover. If you want to outsource the writing, expect to pay at least $2K to $3K for a well-written book. Keep in mind that these costs are just estimates, and you may be able to find more affordable options.
Regardless of which option you choose, it's important to remember that the quality of your audiobook will play a big role in its success. While you may be able to save some money by cutting corners on production costs, investing in a high-quality product will likely pay off in the long run. Plus, you'll be able to offer your customers better service and a more enjoyable listening experience. So, if you're serious about selling books on Audible, be prepared to invest in your product.
Recommendation: Here's The Best Alternative
How Much Does Audiobook Income Academy 2.0 Cost?
The program's original price was $997, but the Mikkelsen twins have since raised it to $1,997. You have the option to pay in three installments of $797 each, or pay the full amount upfront.
If you choose to pay in installments, your total investment will increase to $2,391 if you pay over three months. It's important to keep this in mind when budgeting for the program.
If you're unable to pay for AIA 2.0 upfront or in installments, the Mikkelsen twins suggest applying for PayPal credit. This may be a good option for those who want to spread out payments over time.
Refund Policy
If you're not satisfied with the course for any reason, just let them know within 24 hours of purchase and they will give you a full refund, no questions asked.
After the first 24 hours, you have 180 days to complete the course and put what you've learned into action. To qualify for a refund, you must meet the following conditions:
Watch all video lessons from Week 1 to Week 6

Attend two coaching sessions in person

Publish an audiobook on Audible
If you don't make at least $5,000 within 180 days of your purchase, Mikkelsen Brothers will refund your money plus an extra $1,000.
Recommendation: Here's The Best Alternative
Praises For Audiobook Income Academy 2.0
Learn the basics of selling audiobooks on Amazon
One of the biggest advantages of this course is that you can learn the fundamentals of audiobook publishing. If you're new to this field, you may appreciate the step-by-step guidance provided by the Mikkelsen twins, who created the course. They seem to know their stuff, although I can't verify whether they've made a lot of money from Kindle publishing.
Ideal for Beginners
If you're new to the world of audiobook publishing, the Mikkelsen Twins have got you covered. They guide you step-by-step from zero to hero, so you don't have to worry about feeling lost or overwhelmed.
Sleek and User-Friendly Interface
The AIA interface is well-designed and easy to navigate, making it a breeze to find the information you need. Plus, the videos are high-quality, so you can see everything clearly.
Access to Secret Facebook Group
When you enroll in AIA, you also gain access to a secret Facebook group where you can connect with other aspiring audiobook publishers. Here, you can share tips, ask questions, and get feedback from the best in the business.
Monthly Q&A Call with the Twins
As a student of AIA, you have the opportunity to ask the Mikkelsen Twins your burning questions during their monthly video call. This is a fantastic opportunity to get personalized advice and guidance from experienced audiobook publishers.
Recommendation: Here's The Best Alternative
Criticisms For Audiobook Income Academy 2.0
Selling audiobooks is a difficult business model
One of the main drawbacks of audiobook publishing is that it's not an easy way to make money. It takes a lot of effort to produce and market an audiobook, and the returns can be minimal. So if you're expecting to earn a significant income from this business, you may be disappointed.
The course is overpriced
Another issue with the Audiobook Income Academy 2.0 is that it's very expensive. You'll have to pay a hefty fee to access the course, and it's not clear whether you'll be able to make that money back through audiobook sales. So if you're on a tight budget, this may not be the best investment for you.
The content is not unique
While the course does provide some valuable information, it's worth noting that much of the content can be found online for free. So if you're willing to do some research on your own, you may be able to save some money by skipping this course.
Long-Winded Videos
While the depth of content in AIA is impressive, the Mikkelsen Twins can sometimes be long-winded in their videos. They tend to beat around the bush rather than getting straight to the point. However, this is a minor quibble, and the value of the content you receive is still outstanding.
It's expensive to produce audiobooks
According to the Mikkelsen Twins, producing an audiobook requires a ghostwriter, narrator, and graphic designer. Although they recommend finding a ghostwriter through The Urban Writers to save money, it's still a significant investment. You can expect to pay at least $250 per finished hour for a professional narrator. Additionally, you'll need to hire a graphic designer to create a book cover.
Exaggerated earning potential
The Mikkelsen Twins claim that their successful students have made over $20 million, but this claim may be exaggerated. Although the course promises that you can make thousands of dollars a month with just 30 minutes a day, this may not be a realistic expectation.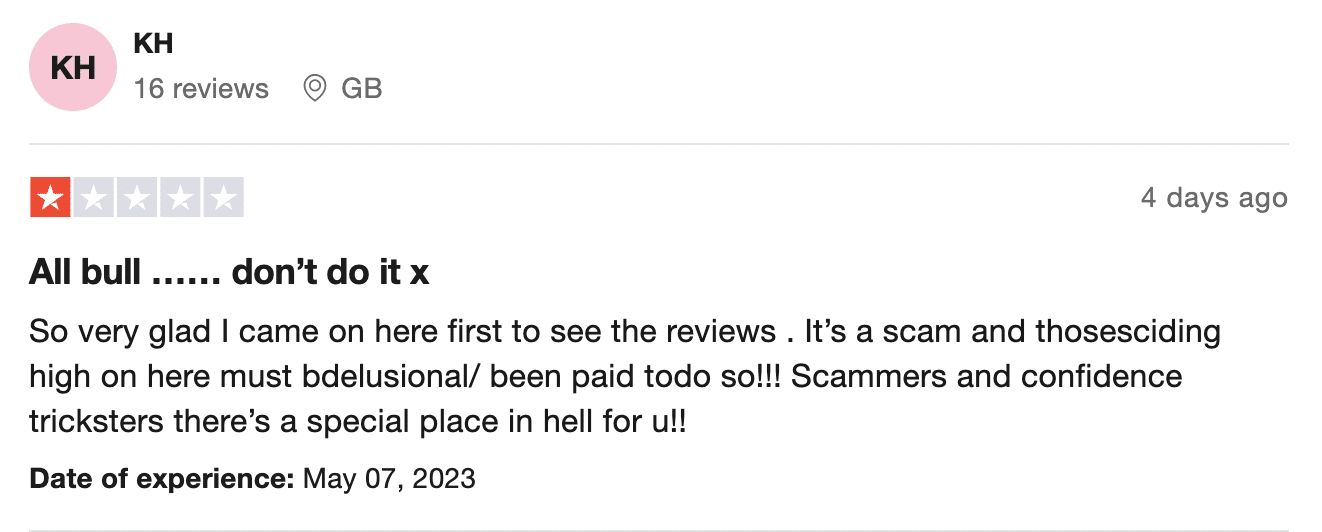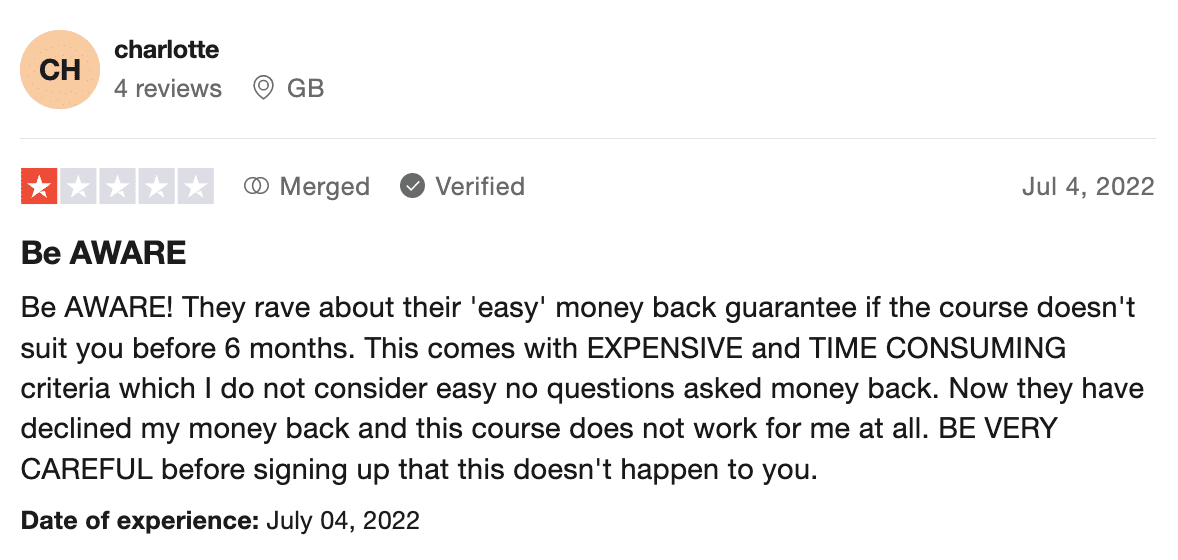 Recommendation: Here's The Best Alternative
Is Audiobook Income Academy a Scam?
It's a legitimate program that teaches you how to publish and sell audiobooks. However, the big question is whether you can really make money by taking this course.
Self-publishing audiobooks can be a very time-consuming business model that requires a lot of effort, but with no guaranteed return. The biggest challenge when it comes to selling audiobooks is advertising. Without promotion, no one will know your eBook exists. Unfortunately, advertising on all platforms can be expensive and competitive.
While the Mikkelsen twins, who created Audiobook Income Academy, focus on Amazon PPC ads in their course, it's important to note that this is just one aspect of online marketing. To make money in this field, you need to learn organic traffic methods so that you don't have to spend a penny on advertising.
If you're looking to make a passive income, there may be better business models that are more sustainable and have higher earning potential. Given the limited earning potential of self-publishing audiobooks, it's possible that the Mikkelsen twins make most of their money from selling their online courses instead of publishing eBooks.
Learn more: Make Money Online Scams: How to Avoid Them?
Are Mikkelsen Twins a Scam?
The Mikkelsen Twins are not a scam. They are real people who claim to have made a lot of money through their online marketing strategies. However, some people have accused them of using misleading marketing tactics.
For example, the Mikkelsen Twins use emotional triggers to sell their course, such as promising a "stress-free income." They also make their business model seem much simpler than it actually is. And they don't always mention the downsides, such as the slow payout through Audible or the cost of hiring a good author and narrator.
Another issue with the Mikkelsen Twins is that they encourage people to borrow money to buy their course. While they suggest using a credit card as "good debt" that can be repaid through audiobooks, this is not always a wise financial decision. They also recommend cutting back on expenses like eating out and canceling subscriptions, claiming that the cost of their course is worth it since you'll make money through audiobooks.
All of these tactics have led to a lot of complaints about the Mikkelsen Twins on Trustpilot. Some customers claim that they were promised they could make $10,000 per month, but this turned out to be far from the truth. And unfortunately, many customers report that they did not receive a refund when they found that the course did not work as expected.
Recommendation: Here's The Best Alternative
Final Verdict
If you're thinking of enrolling in Audiobook Income Academy 2.0, I would suggest you look for other options. While the course does offer some valuable insights into Kindle publishing, it falls short in providing a comprehensive training to help you make a substantial income.
Most of the topics covered in the course lack in-depth discussions, and you can easily find better training resources for free on the internet. Also, creating a successful audiobook involves a lot of costs, and outsourcing it to Audible alone can cost you around $3K-$5K.
While it's possible to do it yourself for free and advertise it to your target audience, you'll still have to spend money on promotions. If you sell your ebook for $10, you'll need to sell a lot of copies to break even, let alone make a profit.
So, it's not surprising that you'll hardly find any positive reviews or success stories about Audiobook Income Academy on TrustPilot.
In conclusion, if you're serious about making money with audiobooks, you're better off investing your time and money into more comprehensive and reliable courses that provide better value for money.
Recommendation: Here's The Best Alternative
Best Alternative to Audiobook Income Academy 2.0 for Making Money Online
If you're searching for an online business model that doesn't require a lot of upfront costs, affiliate marketing might be the way to go. As someone who has explored various online business models, I found that affiliate marketing is both simple and rewarding.
Unlike other business models, affiliate marketing doesn't require you to invest any money into product development or inventory management. Plus, you can earn a passive income while still working a full-time job or traveling.
You might be wondering, "how much can I actually earn in affiliate marketing?" Well, I'm happy to report that one Wealthy Affiliate member, a 21-year-old student, earned $7,395 in just one week. That's more than $1,000 per day!
You can check out my full review of Wealthy Affiliate here.
Wealthy Affiliate is my top recommended training platform for affiliate marketing, and it's been around for over a decade with countless success stories. If you're interested in exploring affiliate marketing, Wealthy Affiliate is a great place to start.
You can sign up for a free starter membership, which gives you access to the community, live chat, over 500 training modules, two classrooms, networking, one free website, and the keyword tool. There's no time limit for the free membership, and you can upgrade to a premium membership at any time.
If you're looking for a low-risk business model that can provide you with a passive income stream, affiliate marketing might be right up your alley. So why not give it a try? Sign up for a free starter membership with Wealthy Affiliate today and see if it's a good fit for you.