Are you looking for a Kindle Cash Flow review before you buy it? If yes, you have come to the right place.
I've done thorough research about Kindle Cash Flow in the past week because I found many people are talking about it.
I have a passion to help people explore the best money-making opportunities online and I have reviewed hundreds of programs so far.
I understand there are so many scammy gurus online, so I hope my review can help you avoid those scams and find the right one to start a profitable online business.
Before I dive into the Kindle Cash Flow review, I would like to declare that I'm not affiliated with Kindle Cash Flow. That means I'm not paid to write this review. So you can be sure my words are unbiased.
At the end of this article, I'll also tell you a much better alternative that has enabled me to quit my job and build a 4-5 figure online business.
Here's what I'm going to cover in this Kindle Cash Flow review.
What is Kindle Cash Flow?
Kindle Cash Flow is a course created by Ty Cohen and Anik Singal. This course aims to teach you how to publish books on Amazon Kindle and make money. It is said to be a business model that can help you earn passive income.
The course has many modules that cover the whole process step-by-step. So how does the whole process work?
Kindle Cash Flow works by teaching how you make money by publishing books. You will learn how to set up an account, choose a niche, convert your books into buying magnets.
The course content is quite comprehensive and you will understand how to make money from Amazon kindle.
If you have a passion or have some expertise in an area, you may be able to write and publish a book.
The course has about 90 modules. Here are some of the topics that are covered:
Basic guides to Amazon Kindle to get started

Choose a niche and how to start writing your book

How to attract the right customers to buy your book

How to outsource some tasks to virtual assistants

How to scale your business

How to maximise the content you created
If you join the course, there is a private members area where you can connect with other students. You can ask questions when needed.
Recommendation: Here's The Best Alternative
Who is Ty Cohen?
Ty Cohen was a corporate finance manager before he became an online marketer. He claims to make $40k a year from publishing books on Amazon Kindle, which cannot be verified.
He is also a business consultant, speaker and personal development coach. He is quite active on YouTube. At the time of writing, he has around 14.2K subscribers on YouTube.
I have watched some of his YouTube videos. You can get some useful information about online business from his videos, but most are like sales videos that try to get you enrolling in his paid programs.
Who is Anik Singal?
Anik Singal is the founder of Lurn. He co-creates Kindle Cash Flow with Ty Cohen.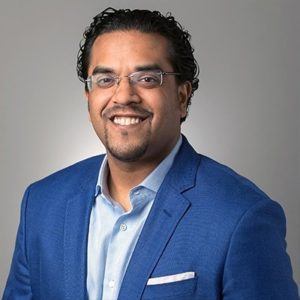 Anik Singal has created a lot of online courses over the years to teach people how to make money online.
His flagship course is called Inbox Blueprint, which teaches people how to make money via email marketing. I joined this course years ago and was very disappointed with the quality. I didn't make a penny after enrolling on that course.
Actually, while Anik Singal may have made a lot of money online by selling his courses, I'm suspicious about his bold claims. He always claims to make millions of dollars from email marketing, which seems exaggerated.
Also, a lot of Anik Singal's courses are not taught by him, but by his team. His company Lurn has many instructors that teach different courses. It seems that Anik Singal's main task in his company is to promote the courses instead of teaching.
Anik Singal is very active on YouTube. He has around 113K subscribers, which is not bad. Some of his YouTube videos are quite valuable where he interviews some famous online marketers.
But I don't like him making bold claims or overpromising people, which is quite misleading in my view.
Kindle Cash Flow Pricing
Kindle Cash Flow is not cheap. It costs $697. You can choose the payment plan, which is three payments of $277. The payment plan is actually more expensive, so most people would choose a one-time payment instead.
Personally, I think the course is overpriced. I guess most students cannot make the money back because I cannot find verified student success stories.
Pros and Cons of Kindle Cash Flow
Pros
Access to the Facebook community to ask questions

The training is quite comprehensive

The course creator has achieved success in publishing books
Cons
The business model introduced in this course takes a long time to make money

It's not a sustainable business model due to intense competition

Most of the content in this course can be found on YouTube

The course is too expensive and not worth it.
Is Ty Cohen's Kindle Cash Flow a Scam?
I cannot say Kindle Cash Flow is a scam. There is no evidence to prove this.
However, it's hard to make a lot of money by publishing books on Kindle. The market is very competitive and near to saturation.
There are so many books on the marketplace and it is difficult to stand out from the crowd and get people to buy your book.
Therefore, if you want to make a steady stream of passive income that can pay your bills or even help you quit your job, I wouldn't recommend Kindle Cash Flow.
Instead, I have a better recommendation for you, which enables me to quit my job and make 4-5 figure passive income every month.
This better alternative will teach you how to start an online business from scratch step-by-step. You will be able to build a digital asset that can generate income for you while you are sleeping.
Warren Buffet said, 'If you don't find a way to make money while you sleep, you will work until you die.' So don't join Kindle Cash Flow to write a book, build a digital asset instead.
I will tell you more in detail in the next section.
Is There Any Better Alternative to Kindle Cash Flow to Make Passive Income?
If you are new to online business, I would suggest you get started with affiliate marketing. It is easy but profitable that you can do it as a side hustle.

In affiliate marketing, you can run your business almost with zero cost. Most importantly, you don't need to invest in creating and developing any products.
But How Much Can You Earn in Affiliate Marketing?

A 21-year old student from my #1 recommended training platform of affiliate marketing was able to earn $7,395 in just 1 week, which means he made more than $1k a day…all while using free traffic methods and affiliate marketing.
Wealthy Affiliate has existed for 15 years and there are many success stories over the years.
To give you more examples, here are some of the other inspiring success stories of Wealthy Affiliate members.

Where to Join Wealthy Affiliate?
Wealthy Affiliate has a very simple pricing scheme. It has a free and premium membership.
If you want to feel about Wealthy Affiliate, you can sign up for the starter membership here (no credit card required). You can select to be a free member with no time limit.
And as a starter member, you can get instant access to the community, live chat, over 500 training modules, 2 classrooms, networking, commenting, 1 free website, access to the keyword tool.

You can enjoy all these values without paying a penny.
So I strongly recommend you to register a free account and see it yourself.