Some people asked me if Online Team Builders is a scam or not. So I started to look into it and did thorough research in the past few days.
After all, there are so many scams online, so it's important to do some research before you invest time and money into it.
If you are interested in Online Team Builders, this review can answer most of your questions. If not, you can leave a comment below and I will respond to you as soon as possible.
To be transparent, I'm not affiliated with Online Team Builders, so you can be sure that my opinions are unbiased.
At the end of this review, I'll also tell you a much better alternative to make passive income online.
Here's what I will cover in this Online Team Builders review:
What is Online Team Builders?
If you want to join Online Team Builders, this is how it works.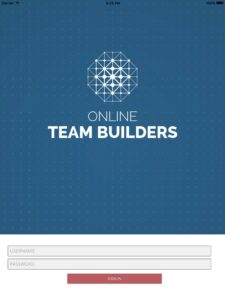 You have to provide your personal information to them so that a representative will call you. The representative will do a presentation to talk about the opportunity. He or she will probably tell you that there are many people on the waiting list in order to attract you to get in quickly.
However, I found that Online Team Builders is affiliated with a company called Essante Organics, which sells health products.
Basically joining Online Team Builders is the same as joining Essante Organics, which would allow you to promote the health products of Essante Organics and make money.
Online Team Builders is actually recruiting members for Essante Organics and making a commission for the referrals.
It is like most MLM programs where there are people who create their own learning platforms to recruit members and get paid for it. Online Team Builders is acting as a middleman for Essante Organics.
Recommendation: Here's The Best Alternative
Online Team Builders Pricing
Online Team Builders is not cheap. It costs about $30 a month to get into the scheme.
One thing that looks weird to me is that the price is the same as joining Essante Organics. The idea is that by paying the membership fee, you can become their partner and start selling the health products of Essante Organics.
So I reckon Online Team Builders is just the middleman of Essante Organics. You can actually join Essante Organics directly if you want. Online Team Builders will make a commission if you join through them.
Is Online Team Builders a Scam?
I cannot say Online Team Builders is a scam. There is no sufficient evidence to prove that.
But I found that the company is quite suspicious because the official site is a members login page. I cannot find any official homepage that describes the program.
Also, I cannot find who are the creators of the program. You may be able to make some money from Essante Organics which they refer you to, but it's hard if you don't have any sales experience on the internet.
Also, you may not have knowledge about health products, which means you will have difficulty earning people's trust and offering any advice to them.
For the lack of transparency, I wouldn't recommend people to take the risk to enrol in Online Team Builders.
If you really want to start an online business that can generate passive income for you, I have a better recommendation for you.
I have been making a consistent 4-5 figure monthly income after joining it. It is not a pyramid scheme or MLM, but a legit online business where you can learn how to promote any products or service of your own choice.
I will tell you more in detail in the next section.
Is There Any Better Alternative to Online Team Builders?
If you are new to online business, I would suggest you get started with affiliate marketing. It is easy but profitable that you can do it as a side hustle.

In affiliate marketing, you can run your business almost with zero cost. Most importantly, you don't need to invest in creating and developing any products.
But How Much Can You Earn in Affiliate Marketing?

A 21-year old student from my #1 recommended training platform of affiliate marketing was able to earn $7,395 in just 1 week, which means he made more than $1k a day…all while using free traffic methods and affiliate marketing.
Wealthy Affiliate has existed for 15 years and there are many success stories over the years.
To give you more examples, here are some of the other inspiring success stories of Wealthy Affiliate members.

Where to Join Wealthy Affiliate?
Wealthy Affiliate has a very simple pricing scheme. It has a free and premium membership.
If you want to feel about Wealthy Affiliate, you can sign up for the starter membership here (no credit card required). You can select to be a free member with no time limit.
And as a starter member, you can get instant access to the community, live chat, over 500 training modules, 2 classrooms, networking, commenting, 1 free website, access to the keyword tool.

You can enjoy all these values without paying a penny.
So I strongly recommend you to register a free account and see it yourself.