Are you looking for a review of Netz Commerce? Is Luca Netz a scam?
If you are interested in eCommerce , you may have heard of Netz Commerce on social media.
I have a passion to help people explore money-making opportunities online. Over the years, I have reviewed many programs like Netz Commerce.
In the past week, I have done thorough research about Netz Commerce so I can tell you more about it.
At the end of this review, I'll also tell you an alternative to Netz Commerce.
Netz Commerce Review – Key Takeaways
In this Netz Commerce review, I'm going to cover the following.
Who is Luca Netz?
Luca Netz is a very successful online marketer in eCommerce. He is quite well-known that many people in the world of eCommerce know about him.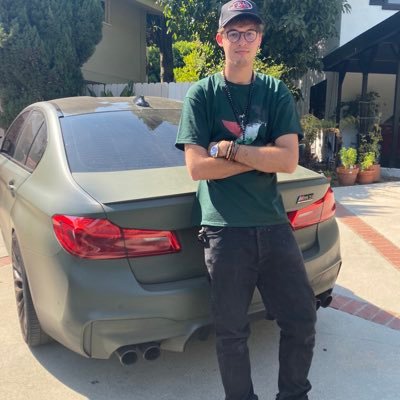 According to Luca Netz, he originally intended to attend college and major in business, but the process disillusioned him. He instead went straight to work and found ecommerce.
Luca Netz went through some failure before he found success. The jewelry niche is where Luca Netz succeeded. He runs his own stores and works with many other brands to help them scale.
In an interview, he said he mostly helps others grow their stores, and he made $50 million in sales, which is amazing indeed. So there is no doubt that Luca Netz is qualified to teach people how to succeed in eCommerce. You cannot find anyone who can achieve this in a short period of time.
Now, let's take a look at what you can learn from his Netz Commerce course in the next section.
Get A Special Offer And Instant Access Here
Netz Commerce Overview
There are 5 different packages in this course.
The following is what each package includes:
Beginner ($425)
A beginner package contains a lot less content, but is still quite pricey at $425.
In this training, you will learn about:
Product research

Website design

Conversion boosting techniques
The training is quite comprehensive that you will be able to go through the step-by-step training and follow.
Intermediate ($850)
The intermediate course offers more training but will cost twice as much as the beginner course.
Aside from the beginner package, you get a few extras, including:
Additional ways to test Facebook ads

Examples of profitable products

The process of fulfilling orders

Sourcing products
In addition to this, you will also have access to the private Discord group and receive updates regarding the training, which has a huge value.
Advanced ($1700)
An advanced course builds on the things the intermediate training teaches, and it's reasonable that it is a bit more expensive.
In addition to the training you already received in beginner and intermediate courses, you'll get the following:
SMS marketing

How to make a Facebook page

Some lesser known eCommerce business models

Private Facebook Group
Netz Commerce Pricing
Netz Commerce costs $1,700, which is comparable to other eCommerce courses on the market.
Actually, I have seen some other eCommerce courses which charge much more than this. So I think the course is quite reasonably priced given the value Luca Netz offers.
If you cannot afford the advanced package at the moment, you can buy the cheaper beginner package to get started.
Get A Special Offer And Instant Access Here
Netz Commerce Pros And Cons
Pros
You can learn everything about eCommerce from Luca Netz.

The course is very reasonably priced as the training content is very rich. Some other eCommerce courses are even more expensive.
Cons
The beginner package is not comprehensive enough, so if you want to succeed, you should definitely go for the advanced package.
Is Luca Netz's Netz Commerce a Scam?
Netz Commerce is certainly not a scam. In fact, Luca Netz is very successful in eCommerce.
Also, the course content of Netz Commerce is very comprehensive. It's very easy to understand and absorb. Luca Netz really shares everything he knows with you in the course. I appreciate that Luca Netz genuinely wants to help his students to succeed, instead of making money for himself.
Moreover, with proper guidance inside Netz Commerce, it's much easier to succeed. Because Luca Netz has done all the hard work of testing for you. You just have to follow what he says and become successful.
Therefore, I highly recommend Luca Netz's Netz Commerce if you want to be successful in eCommerce.
If you are new to online business, you have to understand why you should do eCommerce. Let me tell you more in the next section.
Get A Special Offer And Instant Access Here
Why Should You Do eCommerce?
Lower operating costs
E-commerce is inexpensive to start because of low-cost platforms. It is now easier than ever for entrepreneurs to start an online store with everything from an attractive, mobile-friendly site to accepting payments and managing inventory and shipping.
Of course, you will have to figure out a lot of details and overcome a lot of challenges, but your investment will be relatively low, especially when compared with opening a physical store.
Your spending capacity will increase as you succeed by offering more products, running more targeted ads, creating content.
Make Money While Sleeping
Location is of primary importance to brick-and-mortar businesses. The impact on visibility and sales can be enormous. Online storefronts allow you to sell your products globally by setting up your own domain name. It is not necessary to have multiple storefronts to be seen worldwide.
There is a certain "passive" appeal to e-commerce, and it is possible to earn while you sleep.
Customer Convenience
Businesses know that their focus cannot only be on dollars and cents. It will do wonders for the customer experience if you have an online eCommerce website.
Having a website is incredibly convenient.
Your customers can find important information about your store like the hours, phone number, or address, which helps generate more sales.
Furthermore, if a customer is busy, relocates or can't get to your store for some reason, the website provides the convenience of being able to shop from anywhere.
What I Like About Netz Commerce
Luca Netz's Success is Real
My favorite thing about Netz Commerce is that it is not a course created by a guru, but a real eCommerce entrepreneur.
On the internet, there are a lot of scams. A lot of gurus are selling online courses and teaching people things they don't do themselves.
Luca Netz, however, is different. Known for generating sales for many brands in the Ecommerce space, he is a dynamic figure in the field. He did not succeed once, but more than once. This means he truly knows Ecommerce and has developed a system that works.
Netz Commerce Has A Helpful Community
Netz Commerce has one of the most helpful communities as well.
Building a business on your own is difficult. Being able to ask for help at any time is essential. You can ask questions to validate your ideas in the community as well.
The Netz Commerce Training is Practical
The course structure is very well organized. It guides you step-by-step from the beginning. Each lesson includes action steps that students can take to begin seeing results.
Unlike University lectures, there are no impractical theories. It covers everything you need to know to get started right away.
The Netz Commerce Content is Up-to-date
It would be a bad experience to purchase a course online that is outdated. For Netz Commerce, the content is updated regularly.
What is the Netz Commerce Alternative?
If you don't want to do eCommerce for whatever reasons, I have another recommendation for you.
This business model is for those who don't have enough time and capital to do eCommerce. It's more suitable for doing as a side-hustle.
I would suggest you getting started with affiliate marketing. It is easier than eCommerce as you don't even need to handle customer service.

In affiliate marketing, you can run your business almost with zero cost. Most importantly, you don't need to invest in creating and developing any products.
But How Much Can You Earn in Affiliate Marketing?

A 21-year old student from my #1 recommended training platform of affiliate marketing was able to earn $7,395 in just 1 week, which means he made more than $1k a day…all while using free traffic methods and affiliate marketing.
Wealthy Affiliate has existed for more than 10 years and there are many success stories over the years.
To give you more examples, here are some of the other inspiring success stories of Wealthy Affiliate members.

Where to Join Wealthy Affiliate?
Wealthy Affiliate has a very simple pricing scheme. It has free and premium membership.

If you want to feel about Wealthy Affiliate, you can sign up for the starter membership here (no credit card required). You can select to be a free member with no time limit.

And as a starter member, you can get instant access to the community, live chat, over 500 training modules, 2 classrooms, networking, commenting, 1 free website, access to the keyword tool.

You can enjoy all these values without paying a penny.
So I strongly recommend you to register a free account and see it yourself.