If you're looking to start an eCommerce business, you might have stumbled upon Jon Mac's course. However, with many gurus out there, it's natural to wonder whether they're legitimate or just scams. Dropshipping, in particular, is often portrayed as a get-rich-quick scheme, but the reality is that the failure rate is quite high.
Jon Mac is one of the many gurus who claims to have the winning formula for eCommerce success, but is his course really worth your time and money? To give you an honest and unbiased opinion, I want to clarify that I am not an affiliate of Jon Mac.
What is Store Formula?
Store Formula is an e-learning coaching program that offers free, step-by-step video instructions on how to create and grow a stable and profitable eCommerce business.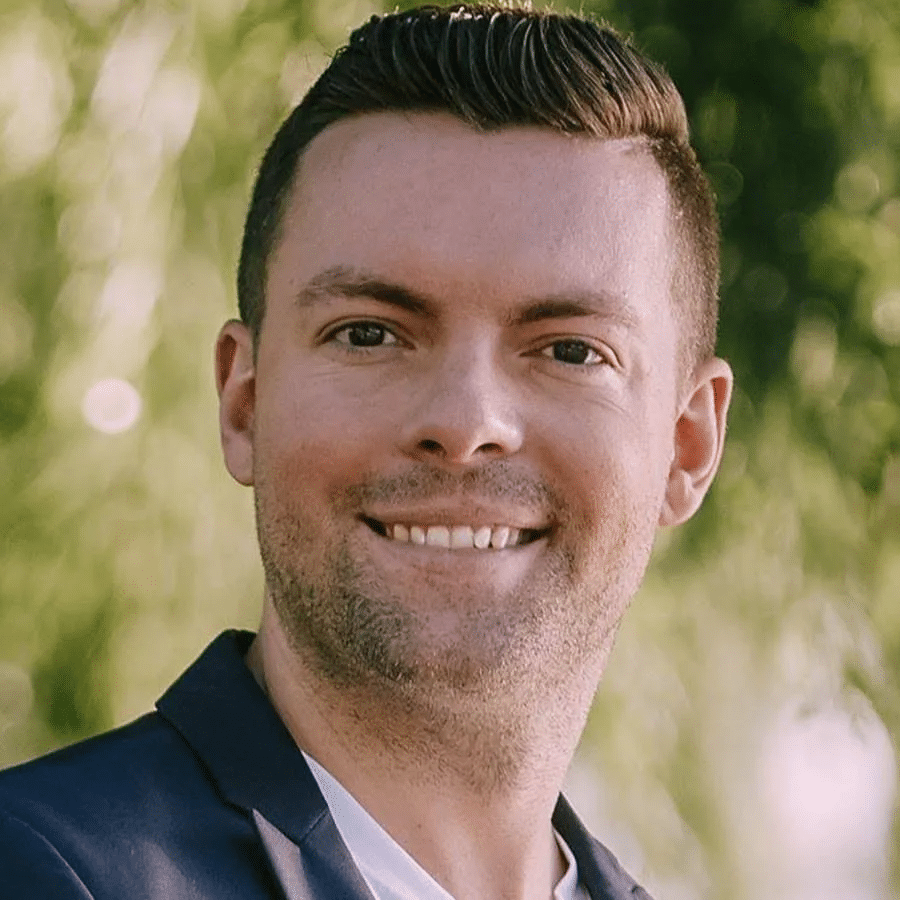 With Store Formula, you'll learn how to use the dropshipping business model to build and manage your online store. You'll also learn how to use CommerceHQ, an eCommerce platform that's similar to Shopify, to create your store.
One of the great things about Store Formula is that it's regularly updated to reflect the latest market conditions. The latest version, Store Formula 4.0, is now available.
However, it's important to remember that dropshipping requires a lot of time and resources to be successful. But don't be discouraged – making money with this business model is definitely possible.
That being said, dropshipping might not be the best fit for everyone. If you're looking for a simpler way to make money online, there are other options available.
Recommendation: Here's The Best Alternative
Who is Jon Mac?
Jon Mac is the brain behind several successful platforms, including CommerceHQ, Freedom Formula, and Store Formula.
According to Jon Mac, he's passionate about helping his students change their lives through his courses. Of course, some people might say that's just sales talk to get people to buy his courses.
It's worth noting that Jon Mac doesn't have as many followers or subscribers as other dropshipping gurus on social media platforms like Instagram or YouTube. However, that doesn't necessarily mean his courses are any less effective.
What's Inside Store Formula?
If you're interested in starting your own dropshipping business and earning money online, then Store Formula might be the right course for you. This online course consists of 53 video tutorials that run for a total of 9 hours and 17 minutes. It's designed to be completed over four weeks, giving you enough time to understand and apply the concepts taught.
The Store Formula course is divided into four weeks, each with its own focus. Here's a breakdown of what to expect:
Week 1: Build
In the first week, you'll learn how to build your online store on the CommerceHQ website. This section also emphasizes the importance of having the right mindset when starting a dropshipping business. You'll learn about the hard work and dedication required to succeed.
Learn more: How to Create a Shopify Store for eCommerce
Week 2: Select
The second week is all about selecting the right products for your online store. You'll learn how to choose products based on Facebook trends, cost, and profit margins. There's even a special software tool that helps you analyze trending Facebook ads. However, it's important to note that choosing products for your niche is also crucial for effective marketing.
Learn more: 8 Tips to Find The Best Dropshipping Products
Week 3: Launch
In this section, you'll learn how to market and promote your online store using Facebook ads. The course provides a "secret FB Ads formula" to help you achieve the best results. But, it's important to be cautious with Facebook ads as they can be costly, and this section is updated to adapt to different Facebook algorithms. It would be great if the course also shared strategies for free traffic generation.
Learn more: How To Run Facebook Ads: A Complete Guide
Week 4: Outsource
The final week is all about outsourcing your business. You'll learn how to hire people to do some of the work for you. However, it's recommended to first learn how to run your business independently and gain stable profits before hiring people.
Learn more: How to Start a Dropshipping Business: 9 Proven Steps
Recommendation: Here's The Best Alternative
How Much Does Store Formula Cost?
The course is priced at $997, and in my opinion, it's a bit overpriced for what you get. While it covers the basics of dropshipping, it falls short in terms of providing comprehensive content. Some of the material is quite theoretical and not very practical.
If you're considering spending nearly $1000 on a course, you might reasonably expect a more in-depth explanation of the concepts and a step-by-step demonstration. Unfortunately, Store Formula doesn't quite deliver on these expectations.
Overall, while the course may be helpful for some beginners, I don't believe it justifies the high price tag. If you're serious about learning dropshipping, there are other, more comprehensive courses out there that will give you more bang for your buck.
Praises For Store Formula by Jon Mac
Regular updates
One of the benefits of the Store Formula course is that it's regularly updated. This means that you'll have access to the latest information and strategies for building a successful e-commerce business.
Customer support
While the customer support is not exceptional, it is okay. Jon Mac's team does offer support through an email ticketing system. This means that you can get help with any issues you encounter along the way.
One year of hosting
The course includes one year of hosting for up to 6 stores on CommerceHQ, which can be a cost-effective solution for new e-commerce business owners. However, you will need to pay $299 per month after the first year.
Recommendation: Here's The Best Alternative
Criticisms For Store Formula by Jon Mac
Limited focus on advertising
The Store Formula course only teaches Facebook advertising, which can be very expensive for beginners. If you're looking for a more comprehensive approach to advertising, this course may not be the best fit for you.
Overpriced
Many people feel that the Store Formula course is overpriced, especially given the limited scope of the course.
Free alternatives available
Some of the course materials are available for free on YouTube. This means that you may be able to get similar information without paying for the course.
Not comprehensive
The course content may not be comprehensive enough for some learners. If you're looking for a deep dive into all aspects of e-commerce, you may want to consider other options.
Impractical theories
Some students have noted that some of the theories taught in the course are impractical and not applicable to real-world situations.
CommerceHQ limitations
While the hosting option is a benefit, CommerceHQ is not as robust as other platforms such as Shopify, which may limit the growth potential of your business.
Recommendation: Here's The Best Alternative
Is Jon Mac a Scam?
While Jon Mac is not a scam, the course content might not be enough to help you build a successful dropshipping business.
Jon claims that his course has created thousands of successful students, 32 millionaires, and 256 6-figure earners. However, it's hard to verify these claims because the testimonials and student ratings can be easily manipulated and faked.
Another thing to consider is Jon's push for using his own platform, CommerceHQ, over the popular Shopify. While CommerceHQ might have some benefits, it's still a relatively new platform and lacks the same level of feedback and support that Shopify has. On Trustpilot, CommerceHQ only has 4 reviews with an average rating of 3 stars.
All things considered, we don't recommend Jon Mac's dropshipping course. While it might offer some value, there are better options out there that provide more comprehensive and reliable content for building a successful dropshipping business.
Learn more:
Is Dropshipping Still A Viable Option In 2023?
Dropshipping has been a popular business model for quite some time now, but the big question is whether it's still a viable option in 2023. As an experienced dropshipper, I can tell you that it has become increasingly difficult. If you want to build a 6-figure dropshipping business, you need to put in a lot of hard work and dedication to figure out how it works.
Here are some reasons why I would not recommend dropshipping:
Financial Risk
One major challenge in dropshipping is the financial risk involved. Your dropshipping store won't sell anything if you don't advertise. However, Facebook ads costs are skyrocketing and will eat away your profits. You might need weeks or even months to break even before seeing any profit. In other words, you have to take a huge financial risk in dropshipping.
Facebook Ads are Pricey and Difficult
Another challenge is the cost and difficulty of Facebook ads. After observing most dropshippers' results, I've found that the total Facebook ad cost will account for at least 30% of your total sales. However, Facebook ads seldom stay effective for too long. Once your ad has exhausted the audience, it becomes ineffective. Your total revenue will be much lower and may even result in a net loss.
According to Forbes, Facebook saw an increase in ad costs of 90% year-on-year. Moreover, the learning curve of Facebook ads is quite steep because Facebook changes its algorithm all the time. You have to invest a lot of time and money in learning and testing Facebook Ads. If you run Facebook ads without any experience, your ad account will be banned for violating their strict policies.
Customer Support
In dropshipping, you have to spend a lot of time communicating with suppliers and dealing with customer service. If your customer has any issues with the product, you have to wait for your supplier to help you. If your supplier is not helpful, you have to bear the loss yourself. Therefore, many dropshipping stores have poor customer reviews and have no returning customers. In the worst case, you might expect a lot of credit card chargebacks, which risk getting your payment gateway shut down.
A Lot of Work on Product Research
Another challenge is that you need to keep finding new products that have the momentum to go viral so that the ads costs can be covered. Most products in dropshipping reach their peak in 1-2 months or even weeks. This is because many competitors will steal your product and create a better ad or increase their budgets on Facebook ads to outbid you. Therefore, you need to keep finding new replacements to keep generating cash flow.
You might see people post revenues online, but they don't tell you the net revenue. Some of them might be making money, but it's not sustainable. The dropshipping business model is not as passive as you think. Most people who succeed in dropshipping are doing it full time because it requires you to keep finding new products, creating new stores, testing new ads, and looking for new suppliers to make your income stable.
Learn more:
Recommendation: Here's The Best Alternative
Is There a Better Way to Make Money Online?
Are you tired of spending time and money on Facebook ads for your dropshipping business? Maybe you're looking for a side-hustle that won't waste your hard-earned cash. If that's the case, consider affiliate marketing.
Affiliate marketing is a much simpler and less time-consuming business model. You don't even have to handle customer service! Best of all, it requires almost zero investment to get started, and you don't need to create or develop any products.
Learn more: Dropshipping vs Affiliate Marketing
But the real question is: how much money can you make with affiliate marketing? Well, one 21-year-old student from my #1 recommended training platform earned $7,395 in just one week. That's more than $1,000 per day, using free traffic methods and affiliate marketing.
You can check out my full review of Wealthy Affiliate here.
Wealthy Affiliate, the training platform mentioned above, has been around for over 10 years and has many success stories. Here are just a few inspiring examples of Wealthy Affiliate members who have made it big.
If you're interested in joining Wealthy Affiliate, their pricing scheme is simple. You can choose between a free starter membership or a premium membership. As a starter member, you get access to the community, live chat, over 500 training modules, 2 classrooms, networking, commenting, 1 free website, and access to the keyword tool. And the best part? It won't cost you a penny!
So what are you waiting for? Sign up for a free account and experience the benefits of Wealthy Affiliate for yourself. No credit card required.