Have you heard of Benjamin Tan and his AMZ Elite course? You might be wondering if he's just another scam artist in the sea of Amazon sellers. We all know Amazon is a massive online retail marketplace and plenty of people have found success selling there.
But, just like with any other online guru, Benjamin Tan claims he knows the secret to become a top Amazon seller. So, is it worth checking out?
Well, before you invest your hard-earned cash in any course, it's important to do your due diligence and make sure it's legit. That's why I'm writing this review of Benjamin Tan's AMZ Elite – to give you an honest and unbiased look at what the course has to offer. And just so you know, I'm not affiliated with Benjamin Tan in any way, so you can trust that my opinions are genuine.
Here's what I'll be covering in this review:
Who is Benjamin Tan?
Benjamin is an Amazon FBA seller from Singapore who's killing it on Amazon. He's made over 3 million dollars in sales so far.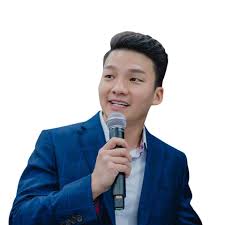 Growing up, Benjamin's dad was an engineer who loved trading stocks. But during the Asian Financial Crisis, they lost everything and life was tough. To get out of the financial struggles, Benjamin tried different jobs and businesses with his wife. But working all the time took a toll on their health, leading to a sad outcome.
That's when Benjamin realized trading time for money wasn't the way to go. He started researching online and stumbled upon the opportunity to sell on Amazon in 2017. And guess what? He became one of Singapore's top Amazon sellers in just his first year, closing a million dollars in sales!
Now, Benjamin is focused on teaching others how to make money on Amazon through his course. Looks like he started coaching in February 2020, based on his Facebook page creation date.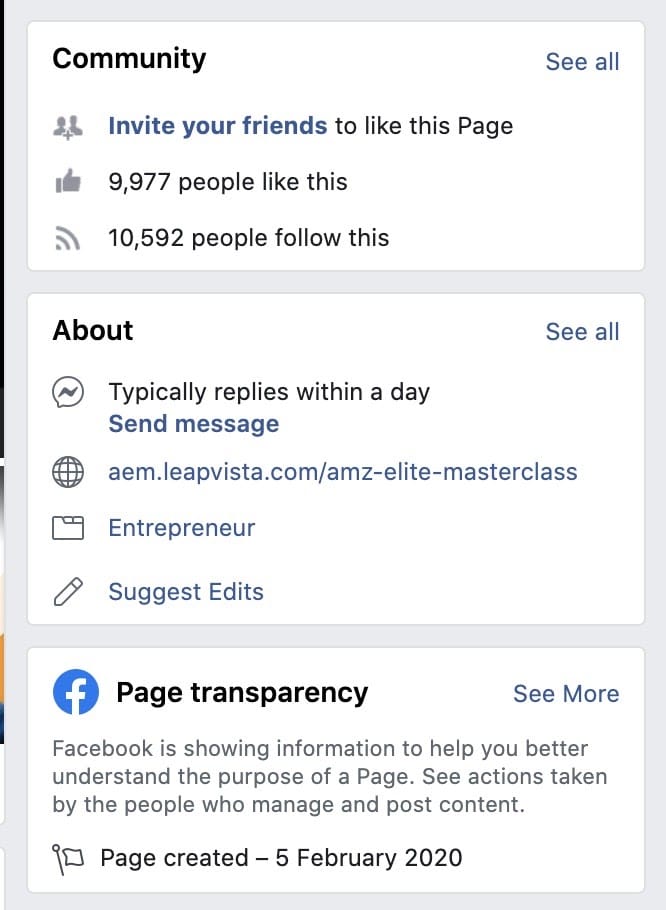 Benjamin also has an account on telegram where he shares a lot of stuff about his AMZ Elite course. At the time of writing, there are around 3K members in the group.
Recommendation: Here's The Best Alternative
What is LeapVista?
Unlike other gurus who work independently, Benjamin Tan is a coach of an online education company called LeapVista.
On LeapVista's official website, there is not much information about LeapVista itself apart from the cliche of core values, vision, and mission.
According to The Grid, Singapore Company Information Platform, Leap Vista has been operating for 10 months in Singapore since its incorporation in 2019.
Looking at LeapVista's Facebook Page, it was opened on 18 January 2020. At the time of writing, it has around 67K followers. On their Instagram page, there are only 482 followers. so you can be sure that LeapVista is a very new company.
It appears to be exempted from statutory auditing requirements. So no one really knows how much money LeapVista makes.
At the time of writing, LeapVista has a team of five coaches, including the "Tan Brothers", Shannon Goh (the Chief Operating Officer who doesn't even have a Linkedin profile), Gabriel Wong, and Benjamin Tan (the coach of AMZ Elite).
The company is now offering two training programs including eCom Domination Masterclass and Benjamin's AMZ Elite.
Recommendation: Here's The Best Alternative
What is AMZ Elite Masterclass?
Before you jump into the AMZ Elite Masterclass, there's a chance to check out a free webinar first. Benjamin's gonna be leading the 2-hour session and he's gonna share why this is the perfect time to start an eCommerce business on Amazon, thanks to the COVID-19 crisis.
He'll give you an overview of a sales framework that promises to help you earn $3 million in sales, and also how you can sell on Amazon without technical skills or prior experience. Just keep in mind, this is just a quick intro and not a deep dive into the topic.
It's more like a sales pitch dressed up as a masterclass if you ask me.
Oh, and at the end of the webinar, Benjamin's gonna hook you up with a free digital copy of his book "From Zero to Hero – The True Life Story of a 7-Figure Amazon Seller."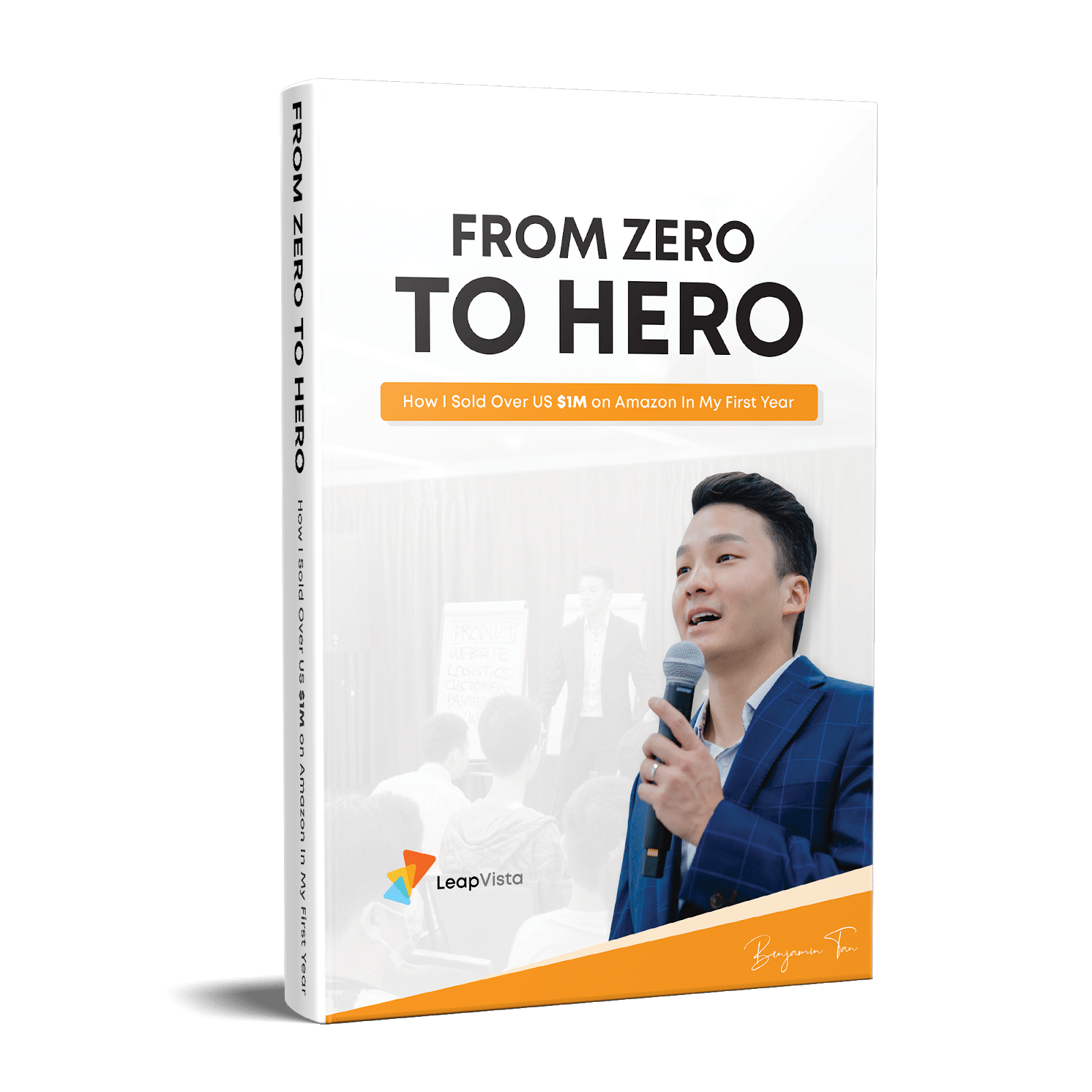 In the book, he shares his personal journey from 0 to a top Amazon seller. But don't expect to learn anything super valuable about starting an Amazon FBA business from it, it's more like a promo for his course.
If you do decide to invest in his pricey AMZ Elite course, you'll learn the basics of starting an Amazon business. He says he'll teach you some advanced tricks, but there's no guarantee they'll actually work. You'll just have to try them out for yourself.
Benjamin Tan's Net Worth
There is no actual data on Benjamin Tan's net worth. But he claims to be a 7-figure Amazon FBA seller. But probably the 7-figure only means sales revenue.
Due to the intense price competition on Amazon, the profit margin is usually not high. Most products have less than a 10% profit margin. So if you calculate Benjamin's net profit from Amazon sales, you can reckon that he should have only made a 6-figure income from Amazon at most.
Recommendation: Here's The Best Alternative
Pros
You'll learn the basics of Amazon FBA.
A step-by-step training.
Cons
Lack of success stories.
A lot of the material covered in the course is readily available for free on YouTube or other websites.
The course content is pretty basic and won't turn you into an Amazon FBA master overnight.
The course is overpriced.
Is Benjamin Tan a scam?
Benjamin Tan is not a scam or anything like that. But, the thing is, a lot of the stuff you'll learn in the course can be found for free online. So, is it worth the money? In my opinion, not really.
Also, just enrolling in the course won't guarantee you success as an Amazon seller. Benjamin only focuses on the positive aspects of Amazon FBA, but there are definitely challenges and problems that come with it.
Starting a business on Amazon can be expensive, you're looking at around $10k minimum. And, finding a winning product takes time and money. You'll need to test out multiple products and then create listings for them to see what sells and what doesn't. It's a time-consuming and pricey process, so you gotta weigh the risk of investing all that time and money.
Is Amazon FBA still profitable in 2023?
Amazon FBA is still profitable, but it's not for the faint of heart. The competition is fierce and it's not just about lowering prices to attract customers, other sellers will follow suit.
To keep from losing money, you might have to compromise on product quality, which could lead to negative feedback from customers and a drop in sales. And that's just the tip of the iceberg. You'll also have to keep up with changing sales tax laws, category restrictions, and Amazon's ever-evolving policies. Mess up and Amazon might even ban your account permanently.
Starting an Amazon FBA business requires a lot of work. You'll have to negotiate with suppliers, compare shipping options, comply with regulations, and more. It can be overwhelming, especially for those just looking for a side hustle or passive income.
And don't forget, you'll need to invest a chunk of money upfront to purchase inventory from suppliers in China. And if you're thinking of creating a private-label product, get ready to shell out even more cash. Most manufacturers in China charge hundreds of dollars just for a prototype. And once you've placed your order, it could take months for your product to arrive at the Amazon warehouse and for you to finally get paid.
Is there a better way to make money online?
If you're new to online business, you might wonder if there's a better business model that doesn't need initial capital and can do it as a side hustle.
Of all the online business models I've tried, affiliate marketing is the easiest and most rewarding so far. It is less time-consuming since you don't have to manage inventory or handle customer service.
It can help you to generate a steady stream of passive income while going on vacation or working a full-time job.
Since the world is full of uncertainty, I'd always choose a business model that has the lowest risk.
But How Much Can You Earn in Affiliate Marketing?
A 21-year-old student from my #1 recommended training platform of affiliate marketing was able to earn $7,395 in just 1 week, which means he made more than $1k a day…all while using free traffic methods and affiliate marketing.
Wealthy Affiliate has existed for more than 10 years and there are many success stories over the years.
To give you more examples, here are some of the other inspiring success stories of Wealthy Affiliate members.
Where to Join Wealthy Affiliate?
Wealthy Affiliate has a very simple pricing scheme. It has a free and premium membership.
If you want to feel about Wealthy Affiliate, you can sign up for the starter membership here (no credit card required). You can select to be a free member with no time limit.
And as a starter member, you can get instant access to the community, live chat, over 500 training modules, 2 classrooms, networking, commenting, 1 free website, and access to the keyword tool.
You can enjoy all these values without paying a penny.
So I strongly recommend you register a free account and see it yourself.
If you'd like to be the next success story and get the most out of Wealthy Affiliate, you can upgrade to the Premium Membership later.
After that, you can get access to everything without the bother of any upsells.