If you are new to online business, you might have watched the Facebook ads of Steve Tan & Evan Tan who are pitching you the dropshipping course eCom Domination Masterclass.
According to the "Shopify Tan Brothers", you can create your own eCommerce store and constantly find viral products to sell by using their closely guarded eCom secrets.
But can they really live up to their promise? Or is eCom Domination Masterclass a Scam?
As an Internet Entrepreneur who is experienced with dropshipping, I'd like to tell you the truth about the dropshipping business model so that you can know exactly the earning potential and whether you should part with your money for the program.
At the end of this article, I'll also tell you a much better alternative that really helps you generate steady passive income at zero cost.
Below is what I'll cover in the review of the eCom Domination Masterclass.
Who are Steve Tan & Evan Tan?
Steve Tan and Evan Tan are brothers who live and work in Singapore. They are sometimes referred to as "Shopify Tan Brothers" or "Super Tan Brothers" which is the name of the business they began in 2017.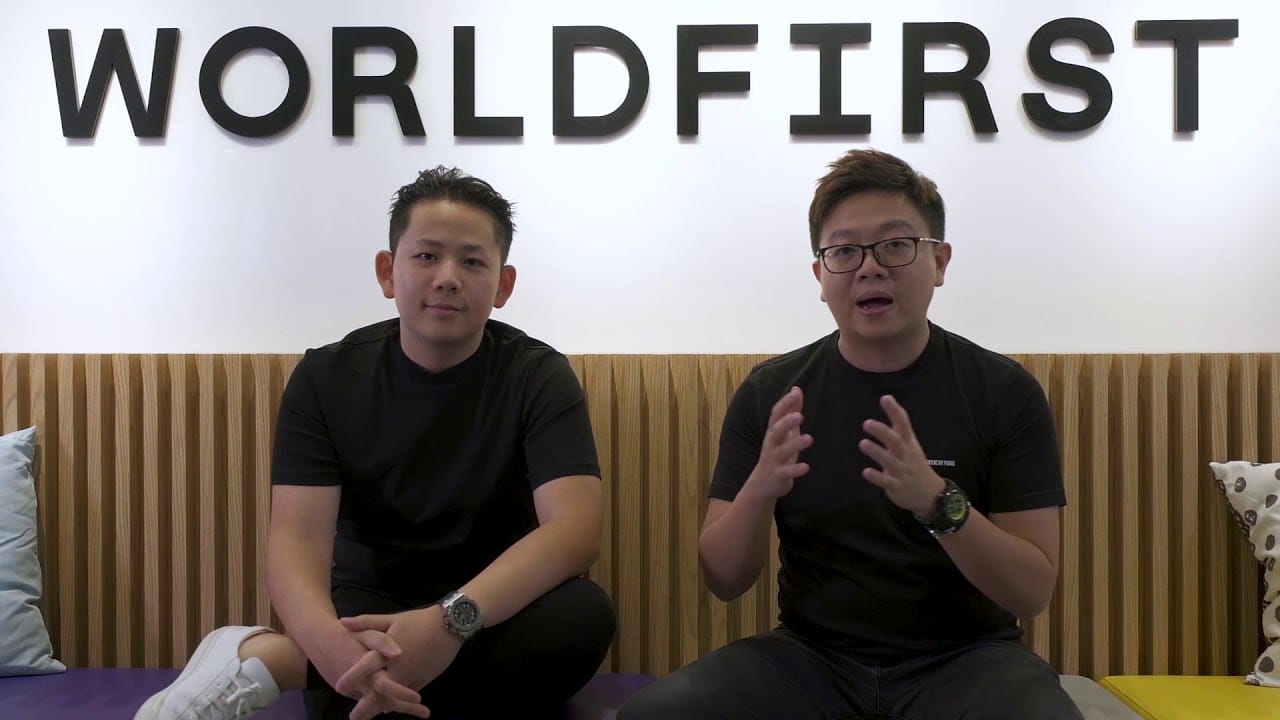 On the website of LeapVista, there is not much information about them. But after some research, I found that they have created other training programs including Rapid Scaling Inner Circle, eCommerce Elites Mastermind, The Ultimate Dropshipping System, Ultimate eCom System long before eCom Domination Masterclass was launched.
It appears that most of their programs are similar in content and revolve around the dropshipping model.
According to Steve Tan and Evan Tan, they achieved 9 figures in sales revenue and earned $360,000 in a single day for one of their dropshipping stores.
I don't know if the sales figure was made up because you can actually create as many orders as you want on Shopify dropshipping stores.
These days, there is a plethora of eCom gurus who are bombarding you with their staggering results and testimonials on social media. But the brothers are one of the few who claim to have achieved 9 figures.
Though the brothers have thousands of followers on their Facebook pages, they don't have any YouTube channel.
Evan Tan has 79.3k followers on Instagram. But there are only 64 posts, with the first one published in early 2015.

On the website "Super Tan Bros", you can find out more information about Steve Tan and Evan Tan. It's said that Steve Tan started his eCommerce journey in 2007 and has since experienced a lot of ups and downs.
What intrigues me is that Steve Tan usually went broke immediately after he achieved great success.
For example, Steve Tan created the brand Kreyos which was said to be one of the most successful crowdfunded watch products, but he lost all the money when he failed at a consumer electronic startup in 2015.
But in 2016, Steve Tan returned to eCommerce with the help of his brother Evan Tan. Since then, he miraculously achieved 7-figure sales on a monthly basis.
I can't help but cast doubts about their credibility. It looks like Steve Tan has been riding on a roller coaster.
Does he really know how eCommerce works? Is he going to fail again this time?
What is Steve Tan & Evan Tan's Net Worth?
On the website of Forbes Council, Steve Tan said that he has sold over $100 million worth of products with his brother Evan Tan from their eCommerce stores, including one that has generated over $360,00 in revenue in a single day.
Apart from that, it's said that their eCommerce Elites Masterminds Facebook group has 68,000 members.
So, it seems Steve Tan and Evan Tan should have achieved 7 figures net worth?
The thing is, anyone can sign up as a member of Forbes Councils. It costs $2,500 a year. After that, you can create a profile on your own.
What is LeapVista?
On their official website, there is not much information about Leap Vista apart from the cliche of core values, vision and mission.
According to The Grid, Singapore Company Information Platform, Leap Vista has been operating for 10 months in Singapore since its incorporation in 2019.
It appears to be exempted from statutory auditing requirements. So no one really knows how much money they make.
LeapVista has a team of five coaches, including the "Tan Brothers", Shannon Goh (the Chief Operating Officer who doesn't even have a Linkedin profile), Gabriel Wong and Benjamin Tan (the coach of AMZ Elite).
The company is now offering two training programmes including eCom Domination Masterclass and AMZ Elite.
On their Facebook page, you can see a number of 67,774 followers. But there are only 4 posts on their Instagram page with a number of 482 followers.
Is it really a well-established education company?
What is eCom Domination Masterclass?
eCom Domination Masterclass is apparently a dropshipping course. It claims to teach you the simple but closely guarded eCom secrets that can help you create your own eCommerce store and constantly find viral products to sell.
It's said that you don't need any fulfilment or stock keeping. Well, that's just the definition of dropshipping.
Dropshipping is a retail fulfilment method where a store doesn't keep the products it sells in stock. When a dropshipping store sells a product, it places the order from a third party (e.g. AliExpress) and has it shipped directly to the customer. Hence the seller doesn't have to handle order fulfilment or stock any inventory.
On the official website, it doesn't show you the course outline. You have to sign up for the free webinar which will be launched in September to know more details.
I'll update the information once it's available.
Below is what Steve Tan and Evan Tan said you can expect to learn in the webclass.
24 Hours Kickstart – It's said that you can learn one strategy to start and scale your eCommerce store in 24 hours. Well, that's not a secret. The fastest and only possible way is spending a substantial marketing budget, provided that you can bear the financial risk.
Product Research – This is not a secret in the dropshipping industry. You can either use product research tools such as Sell The Trend, Dropship Spy and Ecomhunt etc to find out the best selling products. But the easiest product research method is scrolling through social media for ads and then visiting the Facebook page of the advertiser to have a glimpse into their Ad Library.
Automate to Freedom – Again, you can use some automation tools such as Oberlo for order fulfillment, autoresponders for email campaigns, and installing Facebook pixel for retargeting, etc. But it's impossible to fully automate a dropshipping store.
If you are really interested in dropshipping, you can actually visit the website of Oberlo to access the free training materials.
The thing is, you have to make sure whether dropshipping is still profitable in 2020.
How Much Does eCom Domination Masterclass Cost?
The price of eCom Domination Masterclass is not mentioned on the official website. But we can have a rough idea from the price of Ultimate eCom System, a dropshipping course launched by Steve Tan and Evan Tan in 2019.
Ultimate eCom System was sold at $1997 and later dropped to $1,497.
So it's possible that eCom Domination Masterclass will be offered in a similar price range, around $1500.
Is Steve Tan & Evan Tan a Scam?
I don't think Steve Tan and Evan Tan are scammers.
But their success stories make me feel suspicious. As mentioned earlier, you can create as many orders as you want on Shopify stores.
For example, this student Jordan Anthony – Smyth has made $1,013,413.89 from Sep 15 to Oct 15 which is a lot more than the hand-picked trainer Douglas Lee, who is said to be under the mentorship of Steve Tan and Evan Tan.

That student must be a genius because he surpassed the trainer in sales.
Besides, the free bonus that you receive after signing up for the free web class is quite misleading. It's an eBook called 8 Figure Online Secrets which claims to provide you with the step-by-step blueprint to creating your own eCommerce business.
If that's the case, do you still need to purchase eCom Domination Masterclass?
Problems With Dropshipping
As an experienced dropshipper, what I can tell you is that dropshipping has become increasingly difficult. If you want to build a 6 figure dropshipping business, you need to shed some blood, sweat, and tears to figure out how it works.
Here are a few points why I would not recommend dropshipping:
1. Financial Risk
Your dropshipping store won't sell ANYTHING if you don't ADVERTISE. But Facebook ads costs are skyrocketing and will eat away at your PROFITS. You might need weeks or even months to just break even, before seeing any profit.
In another word, you have to take a huge FINANCIAL RISK in dropshipping.
2. Facebook ads are Pricey and Difficult
After observing most dropshippers' results, at best, the total Facebook ad cost will account for at least 30% of your total sales.
But Facebook ads seldom stay effective for too long. Once your ad has exhausted the audience, it becomes ineffective. Your total revenue will be much lower and even result in a net loss.
Worse still, the learning curve of Facebook ads is quite steep because Facebook changes its algorithm all the time. You have to invest a lot of time and money in learning and testing Facebook Ads.
If you run Facebook ads without any experience, your ad account will be banned for violating their strict policies.
3. Customer Support
In dropshipping, you have to spend a lot of time communicating with suppliers and dealing with customer service.
If your customer has any issues with the product, you have to wait for your supplier to help you. If your supplier is not helpful, you have to bear the loss yourself. Therefore, many dropshipping stores have poor customer review and have no returning customers.
In the worst case, you would expect a lot of credit card chargebacks, which risk getting your payment gateway shut down.
4. A lot of work on product research
For your store to keep making money, you always have to find a product that has the momentum to go viral in order that the ad costs can be covered.
In dropshipping, most products reach their peak in 1-2 months or even weeks. This is because many competitors will steal your product and create a better ad. Or increase their budgets on Facebook ads to outbid you.
Therefore, you need to keep finding new replacements to keep generating cash flow.
You might see people post revenues online but they don't tell you the net revenue.
Some of them might be making money but it's not sustainable.
The dropshipping business model is not as passive as you think. Most people who succeed in dropshipping are doing it full-time because it requires you to keep finding new products, creating new stores, testing new ads, and looking for new suppliers to make your income stable.
Is There A Better Alternative to Dropshipping?
If you don't want to waste your time or risk your hard-earned money, you might wonder if there is a better business model that doesn't need Facebook ads and can do it as a side hustle.
Yes, I would suggest you get started with affiliate marketing. It is far easier and less time-consuming as you don't even need to handle customer service.
In affiliate marketing, you can run your business almost with zero cost. Most importantly, you don't need to invest in creating and developing any products.
But How Much Can You Earn in Affiliate Marketing?
A 21-year-old student from my #1 recommended training platform of affiliate marketing was able to earn $7,395 in just 1 week, which means he made more than $1k a day…all while using free traffic methods and affiliate marketing.
Wealthy Affiliate has existed for more than 10 years and there are many success stories over the years.
To give you more examples, here are some of the other inspiring success stories of Wealthy Affiliate members.
Where to Join Wealthy Affiliate?
Wealthy Affiliate has a very simple pricing scheme. It has a free and premium membership.
If you want to feel about Wealthy Affiliate, you can sign up for the starter membership here (no credit card required). You can select to be a free member with no time limit.
And as a starter member, you can get instant access to the community, live chat, over 500 training modules, 2 classrooms, networking, commenting, 1 free website, and access to the keyword tool.
You can enjoy all these values without paying a penny.
So I strongly recommend you register a free account and see it yourself.