As the King of High Ticket Sales, Dan Lok is so famous on Youtube. He has been featured in Forbes, Entrepreneur, and Jet Set Magazine, and has given 2 TEDx talks.
There is no need for introductions. Anyone who is interested in online business and marketing knows him.
But it's not a no-brainer as to whether Dan's High Income Copywriter course is worth your time and money.
To help you make a more informed decision, I've researched everything about the program.
At the end of this article, I'll also share with you an alternative that has helped so many people create six-figure passive income, lest you might not want to be a copywriter.
Below is what I'll cover in the review of Dan's High Income Copywriter program.
What to Expect in High Income Copywriter Course?
The High Income Copywriter Course (HIC) promises to teach you a variety of skills in 2 months that will enable you to become one of the best copywriters on the market.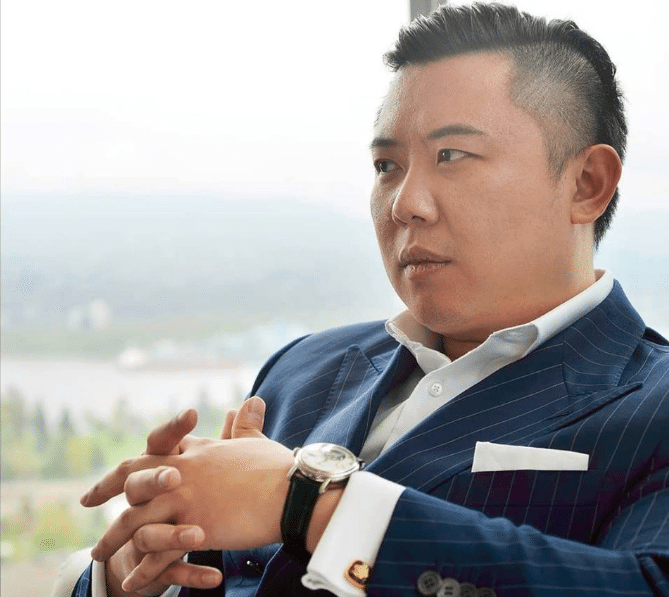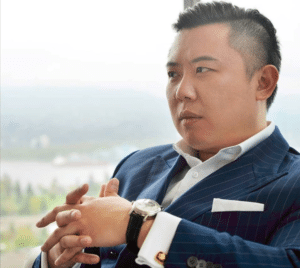 When you sign up for the course, you'll learn from Dan's acclaimed copy and write your own copy in the time between lessons to hone your skills.
According to Dan, once you complete the course, you'll have the chance to be hired by clients who will appreciate your work and pay you generously.
But given the number of competent copywriters on Fiverr, I doubt Dan can really deliver on his promises.
For more ideas about copywriting, you can check out our copywriting 101 guide.
What's Inside High Income Copywriter Course?
High Income Copywriter course is made of lessons that are 5 to 6 hours long on average.
Each module includes extra materials designed to hone your skill. Here are some key takeaways:
Week 1: The Mindset Secrets to Attract Massive Success as a High Income Copywriter
Duration: 9 hours and 45 minutes
In this session, Dan focuses primarily on changing your mindset and your overall outlook on life. The main point Dan makes is that a skillset without a mindset leads to failure.
Only when you have mastered the mindset can you begin to use your skills to achieve financial success.
Week 2: Copywriting and Sales Psychology Secrets – How & Why People Buy
Duration: 2 hours and 15 minutes
This week, learn about sales psychology and handwriting.
Copying great ads and sales letters by hand is one of the secrets Dan emphasizes.
According to Dan, copying ads by hand can help you internalize the ads and learn copywriting on a subconscious level.
In terms of the psychology of marketing, Dan recommends putting yourself in the market and identifying the needs of the customer. This is the most important psychological trick Dan learned from his mentor Alan Jacques.
Week 3: How To Read Your Prospect's Mind And Design Genius Marketing Strategies
Duration: 5 hours and 59 minutes
This week is full of topics on marketing strategies.
Dan suggests you apply his blue ocean strategy and focus on a niche where there is little competition and that offers you higher chances of success.
In the research phase, you'll learn how to use Facebook Audience Insights, Google Analytics, Google Keyword Planner, SimilarWeb, etc. to find out the demographics and desires of your target audience so you can target them.
He then teaches you the concept of psychographics, which aims to find out what book or movie your target audience is interested in. This way, you can use their preference for that book or movie to write great ad copy for that audience.
Week 4: How To Create Irresistible Offers That Sell Like Crazy
In this module, Dan will teach you how to put into practice all the skills you learned in the first weeks of the course.
At the end of the week, you will have a chance to present a text to Dan by following Dan's 5-form pitching, i.e. hook, main promise, price and terms, bonuses, and guarantee.
However, half of the lesson this week is about how to break free from the habits of the lower self, such as low self-esteem and procrastination. As an entrepreneur, I am not interested in abstract ideas.
Week 5: How To Assemble Kickass Landing Pages And Write Highly Profitable Emails
In this module, Dan teaches you the three building blocks of a quality landing page i.e. Headline, Bullets, and a Call to Action.
In addition, Dan includes the idea of creating copies with different ways to capture people's attention. The most common bullet points include:
"How to"

"Secret to"

"Number"

"Right…Wrong"

"What"
These are just five of the more than 10 golden nuggets included this week.
As for the call to action, Dan explains that it can be divided into three types:
A simple call to action, a second-person call that focuses on you, and a first-person call that focuses on the reader's sense of self: me.
Week 6: How To Write Million-Dollar 'Scalable Copy' Without Hyped Up Or Exaggerated Claims
Duration: 5 hours and 11 minutes
This week, learn about scalable copy, which is an important concept when writing ads for social media.
In short, a scalable copy is copy that conforms to the rules of each social media platform and allows your client's business to grow faster.
Week 7: How To Turn Your High Income Copywriting Skill Into A Predictable And Sustainable 6-Figure Income
Duration: 5 hours and 56 minutes
This week, you'll learn how to sell your skills and find a niche that allows you to flourish as a copywriter.
Week 8: 7 Deadly Mistakes Most Copywriters Make That Crumble Their Chances Of Success Before They Even Start
This module is a bonus lecture by Dan where he tells you the 7 biggest mistakes made by copywriters.
Not doing what got you good in the first place

Forget about consistency

Listen to the thoughts of lower self

Learn without any structure

Believe in what you say, instead of what you do

No reliable feedback loop

Only dig the well when you're thirsty

Extra) Only focus on copywriting
Recommendation: Here's The Best Alternative
How Much Does High Income Copywriter Cost?
Dan Lok's High Income Copywriter course is $2497. It's basically a motivational course from Dan, but with a focus on copywriting.
Now, I'm all for staying motivated, and I'm sure Dan will give you the push you need to work on your skills.
But, let's be real, there are tons of copywriting courses on Udemy that are way cheaper – like, in the $20-$30 range.
And a lot of them have seriously good ratings too. Plus, many of them are probably created by actual trained copywriters.
Is There A Refund Policy?
You can't get your money back if you purchase the High Income Copywriter program and then change your mind.
As you can see on the refund policy of Dan Lok Shop, all digital products are non-refundable.
So you really have to think twice about spending $2,497 on the program. The price is more than enough to buy all the copywriting courses on Udemy.
Does High Income Copywriter Offer More Than Other Copywriting Training?
"You might think that the High Income Copywriter course, which is pricier than other copywriting courses on Udemy, would offer a ton of value. And it does go beyond just copywriting training, but some of the extra stuff might not be super useful for you.
One key aspect of the program is that it focuses a lot on changing your mindset, which is definitely important. But it spends a good chunk of time on this, which is kind of a given with a Dan Lok course. During the first week, you'll cover topics like:
Success isn't something you chase, you attract it by becoming the right person

Most people fail because they focus on low-income skills instead of high-income ones

Training is more than just learning, you're going to become a copywriter

Mindset is key, not mechanics
Dan will also talk about sales psychology and analyzing ads, which are important topics that are presented well. You'll do a lot of writing and see some great examples (like the Alan Jaques letters).
The course is always pushing you to use more powerful words and expand your vocabulary, with a focus on motivation and persuasion.
But the one thing the course is really missing is the importance of simplicity.
Recommendation: Here's The Best Alternative
Are Dan's Students Seeing Positive Results From HIC?
I couldn't find any success stories about Dan Lok's High Income Copywriter program. It seems that the course isn't very popular or Dan's students didn't get any positive results.
There are a lot of discussions about Dan Lok on Reddit, and one member, sigma_1234, regrets joining Dan's High Ticket Closer program and thinks students would have been better off just reading a book.
Sigma_1234 also thinks that you should only buy a course to improve your copywriting skills if you're already getting paid for writing copies.
Some other Reddit members are sarcastic and suspicious of gurus teaching copywriting and think you shouldn't spend a lot of money on a copywriting course.
So, Can High Income Copywriter Make You Money?
Yeah, it's definitely possible to make some cash as a freelance copywriter after taking a course like this.
You'll be learning some valuable skills, like copywriting, motivation, and sales, that can really pay off in the long run.
These are what Dan calls "High Income Skills" – they're super marketable and can help you make money whether you're working for yourself or for someone else.
Plus, you can even join the affiliate program and help promote the course to earn commissions – that way you can recoup some of the money you spent on the course.
Just keep in mind that it's not always easy to make a ton of money in copywriting these days, but if you put in the work and have some good skills, you might be able to make a decent income.
Recommendation: Here's The Best Alternative
Pros and Cons of High Income Copywriter Course
The Pros
Dan Lok is one of the most sought-after gurus in online business (read our

full review of Dan Lok

)

Dan has made a fortune from copywriting himself (learn more about

Dan Lok's net worth

)

Dan might help you overcome challenges with a positive attitude

In this course, you will learn a complete set of copywriting skills
The Cons
The earning potential of a copywriter seems overestimated (check the

average salary of copywriters

)

Only Facebook advertising is covered, without any techniques on SEO (read

our guide on SEO

if you don't know what it is)

Dan seldom mentions the intensity of competition that most copywriters face

The videos are just recorded webinars with slides on top
Is Dan Lok a Scam?
Dan Lok is not a scam. I have studied this question in depth.
If you are still suspicious, you can read our article: 7 Reasons Why Dan Lok Might Be A Scam.
Everyone in the marketing world knows that Dan is a no-nonsense guy who delivers value to his audience.
But the course is so expensive. One must think twice about whether it's worth $2497.
After all, it's hardly possible that you can get rich with a copywriting course that puts a lot of emphasis on mentality and overcoming the lower self.
Dan doesn't even teach you how to create a landing page or set up a Facebook ad, which are important skills for an online entrepreneur.
After completing the course, you're nothing more than a specialist who has yet to find a job or beg someone to hire him as a copywriter.
I'd say that what you learn in the 8 weeks is nothing more than a professional qualification.
If you want to enjoy financial freedom, you need to learn a business model that generates passive income while you sleep.
High Income Copywriter Review: Final Verdict
If you're new to Dan Lok's courses and have some cash to spare, HIC might be worth checking out. Still, it fails to deliver the value it advertises.
There are a couple of things it does well, though. For one, there's a ton of practice and feedback. And the examples of long-form copywriting are really helpful as reference material.
Now, Dan is definitely a pro when it comes to business mindset and philosophy, and that definitely comes through in every module of the course.
All in all, HIC is just okay. Personally, I'd recommend taking a different professional copywriting course. You'll save some cash and probably get a more comprehensive and relevant education in copywriting.
So, we're giving HIC 2.5 out of 5 stars.
Best Alternative To High Income Copywriter
As an experienced Internet entrepreneur, I'd say affiliate marketing is the best alternative to High Income Copywriter.

Why? Because it's been proven to work for many people and you can do it as a side hustle.

In affiliate marketing, you can run your business almost at zero cost without any trouble from sourcing products or managing inventory.

More importantly, it allows you to enjoy a steady stream of passive income while going on vacation or working a full-time job.

Warren Buffet once said, "If you don't find a way to make money while you sleep, you will work until you die."

The easiest way to make money while you sleep is to get started with affiliate marketing.

And since the world is full of uncertainty, I'd always choose a business model that has the lowest risk.
But How Much Can You Earn in Affiliate Marketing?
A 21-year old student from my #1 recommended training platform of affiliate marketing was able to earn $7,395 in just 1 week, which means he made more than $1k a day…all while using free traffic methods.
Wealthy Affiliate has existed for more than 10 years and there are many success stories over the years.
To give you more examples, here are some of the other inspiring success stories of Wealthy Affiliate members.
Where to Join Wealthy Affiliate?
Wealthy Affiliate has a very simple pricing scheme. It has a free and premium membership.
If you are interested in Wealthy Affiliate, you can sign up for the starter membership here (no credit card required). You can select to be a free member with no time limit.
And as a starter member, you can get instant access to the community, live chat, over 500 training modules, 2 classrooms, networking, building 1 free website, and access to the keyword tool.
You can enjoy all these values without paying a penny.
So I strongly recommend you register a free account and see it yourself.