In the world of e-commerce, dropshipping has gained significant popularity as a low-cost investment opportunity. Adrian Dimac's CashCow Academy is a Shopify dropshipping course that aims to help students generate a monthly income of $10K-$30K without spending a dime. With a focus on organic marketing strategies, Adrian provides mentorship and consultation to guide aspiring entrepreneurs towards success.
In this article, we will examine the effectiveness of Adrian Dimac's course and explore the pros and cons of CashCow Academy, ultimately determining whether it is a valuable resource for those interested in dropshipping.
How Does CashCow Academy Help You Make Money?
Adrian Dimac's CashCow Academy teaches you how to make money via dropshipping.
Within the course, Adrian reveals how to utilize various social media platforms, including TikTok, to discover trending products that have the potential to generate substantial profits.
Besides, he shares a range of free methods to aid your product research journey. Platforms like AliExpress, Zendrop, CJ Dropshipping, and Alibaba are valuable resources for finding reliable dropshipping suppliers.
Learn more:
Who is Adrian Dimac?
Adrian Dimac is not just an ordinary dropshipper and mentor; he is a beacon of inspiration and success in the world of e-commerce. Hailing from Toronto, Ontario, Canada, Adrian's journey began when he discovered the immense potential of dropshipping on Shopify while studying nursing at Niagara College. Fueled by his entrepreneurial spirit, he dropped out of college in 2021 and assembled a team to scale his dropshipping business.
Adrian's passion for sharing his knowledge and helping others achieve their goals led him to create CashCow Academy in 2022. Through his premium Discord server, Adrian provides aspiring entrepreneurs with a comprehensive Shopify dropshipping course and mentorship program.
With over 31K subscribers on his YouTube channel and a strong presence on Instagram, Adrian continues to inspire and empower individuals worldwide to pursue their dreams and build successful dropshipping businesses.
Recommendation: Here's The Best Alternative
The CashCow Academy Team
The CashCow Academy team is based in Ontario and consists of a talented group of individuals. Let's meet the coaches who play a crucial role in the success of CashCow Academy:
Filip Skotarski (aka Tapa) – As a dropshipper and co-owner of CashCow Academy, Filip has achieved remarkable success, generating over $10 million in ecommerce revenue. =

Will MacDougall – Will is a marketing expert within the CashCow Academy team. With his wealth of knowledge and experience, he brings a strategic approach to marketing that is instrumental in driving results for students.

Dillon Kydd – As a coach, Dillon has worked with numerous brands, helping them reach impressive milestones such as over 23 million views per week. His expertise in building brand visibility and attracting a substantial audience is a valuable asset for CashCow Academy students.
How is The Training Structured?
Module 0 – Mindset
This module emphasizes the importance of developing mental fortitude and self-development as a foundation for success in the world of dropshipping. Adrian will guide you through exercises and techniques to enhance your mindset and unlock your full potential.
Module 1 – Introduction to Dropshipping
In this module, Adrian introduces you to the world of dropshipping. You will gain a comprehensive understanding of the key points of e-commerce and learn how dropshipping fits into this thriving industry. Adrian will guide you through the fundamentals of dropshipping, including how it works, the benefits it offers, and the potential pitfalls to watch out for.
Module 2 – Key Research Methods
Research is a vital component of a successful dropshipping business, and in this module, Adrian will teach you the essential research methods to identify profitable products. You will learn effective product research techniques that will enable you to find trending products and stay ahead of the competition. Moreover, Adrian will guide you through competitor research, allowing you to gain valuable insights into what works in the market.
Module 3 – Building Your TikTok Page
In this module, he will walk you through the process of building your TikTok page strategically. You will learn how to create captivating videos that have the potential to go viral, attracting a large audience and generating leads for your dropshipping products. Adrian will also share strategies for influencer marketing, enabling you to leverage the reach and influence of popular TikTok creators.
Module 4 – Building Your Winning Shopify Store
Your Shopify store is the face of your dropshipping business, and in this module, Adrian will guide you through the process of building a winning store. You will receive a full store build tutorial, covering everything from website design to navigation setup and legal page configuration.
Module 5 – Fulfilling Orders
In the final module, Adrian will focus on the crucial aspect of order fulfillment. You will learn the best practices for efficiently fulfilling orders, ensuring customer satisfaction and building a positive reputation. Adrian will introduce you to helpful tools such as DSers and Zendrop, which can streamline your order fulfillment process.
Other CashCow Academy Products
1. 1-on-1 Mentorship
Through personalized 1-on-1 mentorship, Adrian and his team will guide you through the process of creating a website, identifying winning products, implementing organic marketing strategies, and creating compelling short-form content. This mentorship includes biweekly calls and exclusive bonuses to enhance your learning experience. To enroll in the mentorship program, simply fill out a form with your information and await contact from the team, at which point you will be provided with the pricing details.
2. Consultation Call
Designed for current and experienced dropshippers seeking to enhance their businesses, the consultation call offers a focused session to improve your dropshipping strategies. Priced at $100 for a 30-minute session, this service provides valuable insights and advice tailored to your specific needs.
3. YouTube Crash Course
CashCow Academy offers a free 13-minute crash course that introduces you to the foundations of dropshipping using Adrian's four pillars:
Product: Learn how to source and select products that solve common problems or fulfill specific needs.
Website: Understand the importance of a well-designed website, whether it's a general store, a one-product store, or a niche-specific store. The course highlights the preference for a .com domain.
Advertising: Master the art of creating engaging and effective advertising creatives, such as videos, and the importance of maintaining regular posting schedules.
Scaling: Discover the strategies to scale your dropshipping business, including the possibility of acquiring a sourcing agent if you're selling 7-10 products per day.
Recommendation: Here's The Best Alternative
Are Students Getting Results?
Although you won't find any student reviews online, the academy does proudly showcase screenshots displaying the accomplishments of their students.
While it's not possible to validate the authenticity of these screenshots, they do provide a glimpse into what some students have achieved.
It's worth mentioning that the results depicted may not always align with the lofty goal of earning $10K-$30K per month.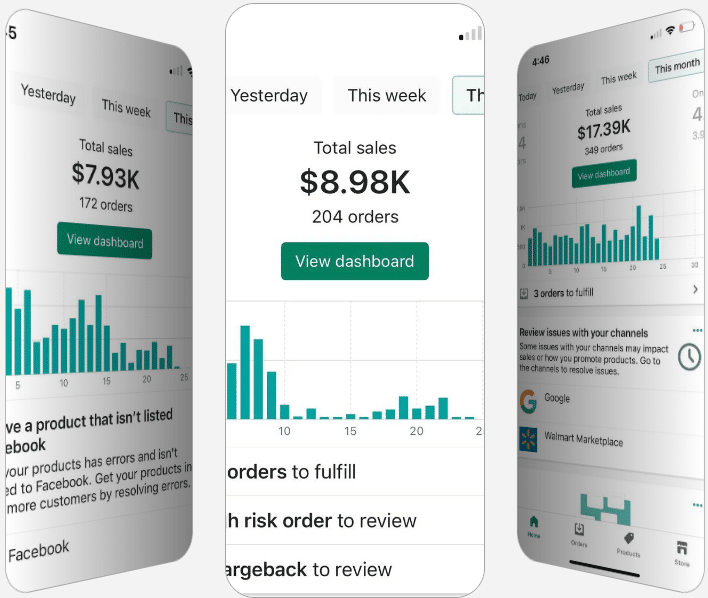 Does Adrian Dimac's Organic Marketing Strategy Really Work?
Adrian's strategy centers around harnessing the power of organic marketing to keep costs low and eliminate the risk of wasting money on ineffective ads. His focus on creating viral content for platforms like TikTok, along with the utilization of YouTube Shorts and Facebook Reels, opens up remarkable opportunities for promoting dropshipping products without spending a fortune on advertising.
Why TikTok, you might wonder? Well, TikTok's algorithm provides exceptional exposure for new creators, making it an ideal platform for marketing your dropshipping products. By creating videos that have the potential to go viral, you can attract leads and generate free traffic to your store, resulting in increased sales.
Adrian himself shared his organic marketing results in 2023, specifically his 2022 Q4 earnings. He sold the same product in three different stores, each implementing its own marketing strategy.
Here's the first result came from using paid Facebook ads: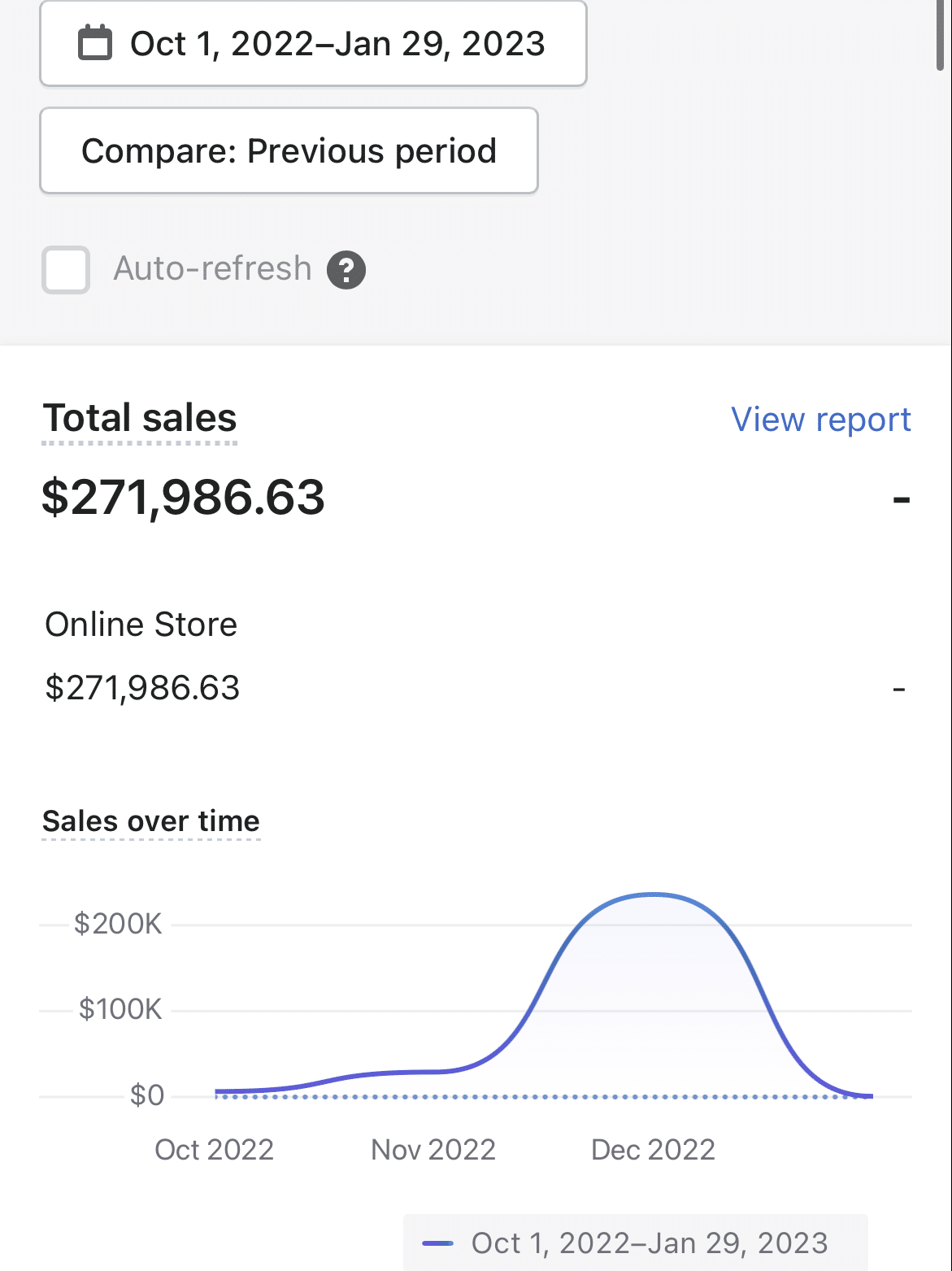 Here's the result from TikTok paid ads:
Here's the result solely from organic methods: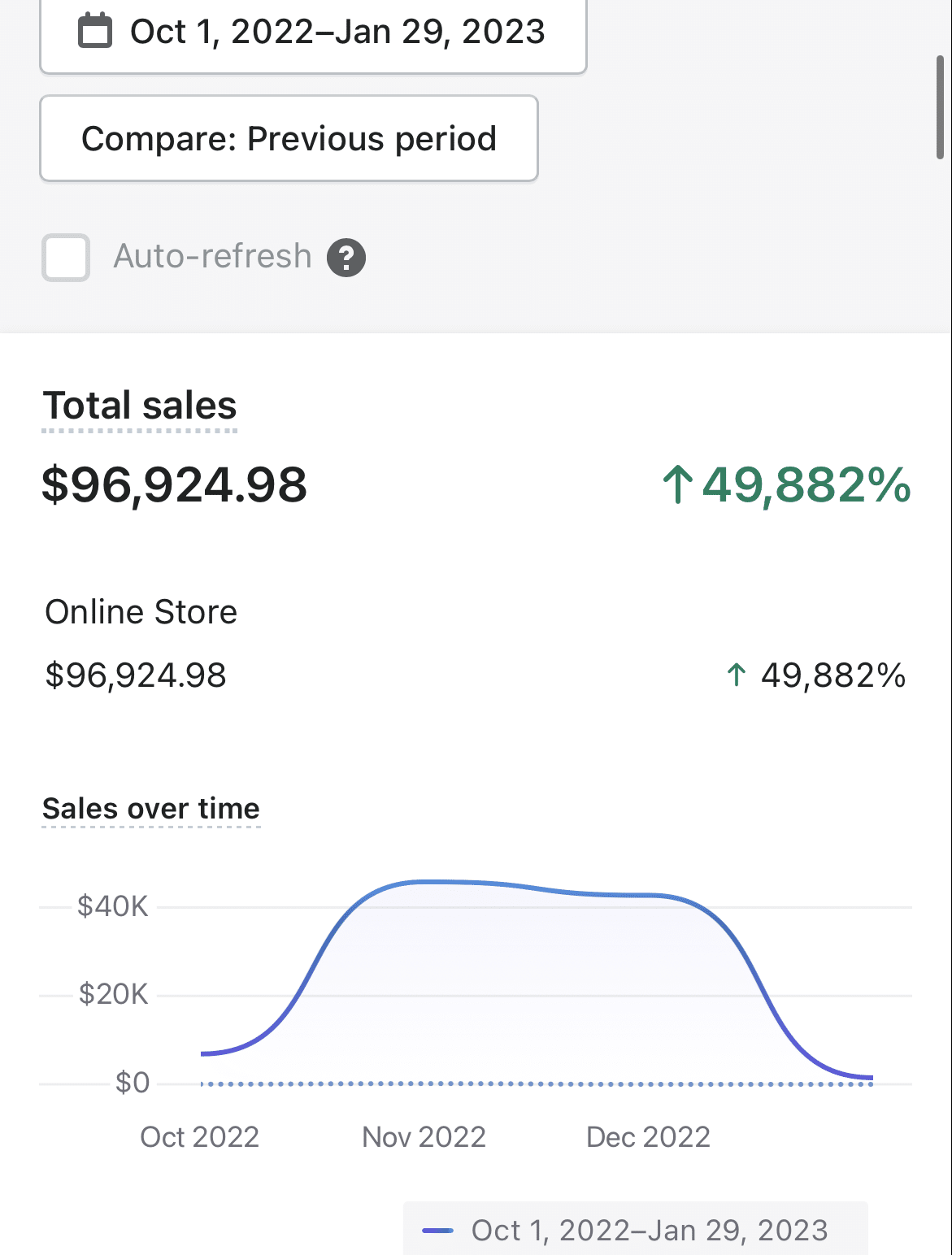 Analyzing Adrian's results, we can observe that running Facebook paid ads generated three times more revenue than the store that relied on organic marketing. It's important to note that the effectiveness of paid ads often correlates with the amount spent, with experienced dropshippers typically investing up to 20 times the product's sale price in ads.
However, the beauty of organic marketing lies in its cost-free nature, which still converts into sales. By employing your creativity to craft compelling videos that convince viewers to click on your link, you might achieve results without spending a dime.
Is Dropshipping Worth It?
Dropshipping may not be the right path for everyone when considering its worth. There are a few reasons why it may not live up to the hype:
Slim Profit Margins: The limited profitability in dropshipping can make it challenging to generate significant earnings. The low margins may impact your ability to achieve substantial income.

Lack of Brand Building: As a dropshipper, you primarily promote products from other companies, which can hinder your efforts to establish your own brand and cultivate customer loyalty. Building a distinct identity becomes more difficult in this scenario.

Intense Competition: The market is flooded with dropshippers, leading to high competition levels. Standing out from the crowd and capturing the attention of customers becomes increasingly challenging.

Advertising Costs and Supplier Issues: Advertising expenses can quickly accumulate, affecting your overall profitability. Moreover, dealing with unreliable suppliers can be an ongoing source of frustration and may disrupt your business operations.
Pros of CashCow Academy
Affordable and Low-cost: CashCow Academy offers a relatively affordable course compared to other dropshipping programs, making it accessible to aspiring entrepreneurs on a budget.

Organic Marketing Approach: The focus on organic marketing strategies, especially on platforms like TikTok and YouTube Shorts, can potentially generate free traffic and leads without relying heavily on paid advertising.

Mentorship and Consultation: The availability of mentorship and consultation options allows students to receive personalized guidance from experienced dropshippers, enhancing their learning experience and business development.

Transparent Results: CashCow Academy showcases some student results, giving potential customers an idea of what has been achieved by past students.

Team of Experts: The presence of a team of coaches and mentors with significant dropshipping experience, including Adrian Dimac himself, offers valuable insights and expertise to students.
Cons of CashCow Academy
Lack of Independent Student Reviews: The absence of independent reviews from students makes it challenging to verify the effectiveness of the course and whether students have actually achieved the promised results.

Uncertain Profitability: Dropshipping, in general, comes with slim profit margins, intense competition, and supplier-related challenges, which might impact the overall profitability for some students.

Limited Brand Building: As students primarily promote products from other companies, they may find it difficult to establish their own brand identity and foster long-term customer loyalty.

Reliance on Social Media Platforms: CashCow Academy's focus on TikTok and other social media platforms as primary marketing channels might limit the reach and audience for certain niche products.

No Guarantee of Earnings: While CashCow Academy claims that students can make $10K-$30K per month, there's no guarantee that every student will achieve these results, as success depends on various factors, including individual efforts and market conditions.
Any Better Alternative?
For those seeking alternative ways to make money online, I suggest exploring affiliate marketing through a reputable platform like Wealthy Affiliate (WA).
Affiliate marketing offers a legitimate and low-cost approach to generating passive income without relying on paid ads. WA provides a comprehensive platform for building an affiliate marketing business from scratch, offering free access, including a website, and in-depth training on search engine optimization (SEO) for free traffic methods.
You can check out my full review of Wealthy Affiliate here.