Are you deciding which email marketing tool to use for your business? There are many email marketing and automation platforms on the market, so it's hard to decide which is the best.
ActiveCampaign is one of the most popular autoresponders that many successful online marketers use. But everyone's business is unique so you may doubt if it is suitable for your business.
I have used ActiveCampaign for many years, and it's an essential tool for my online business. So I believe I'm qualified to tell you everything you need to know about ActiveCampaign.
In this ActiveCampaign review, I'm going to cover the following to help you make a judgment:
ActiveCampaign Review – Key Takeaways
Overall Rating
Review Summary
ActiveCampaign is a customer relationship management (CRM) and marketing automation platform that helps businesses manage and communicate with their customers. It offers a range of features including email marketing, sales automation, and customer segmentation, as well as integrations with a variety of other tools and platforms.
Overall, ActiveCampaign is a popular choice for businesses looking for a comprehensive CRM and marketing automation solution. Its email marketing tools are powerful and easy to use, and the platform's automation features allow businesses to streamline their sales and marketing processes. Additionally, ActiveCampaign's integrations with other tools and platforms make it a versatile and flexible solution that can be customized to meet the needs of a variety of businesses.
One of the key benefits of ActiveCampaign is its customer segmentation capabilities, which allow businesses to target their marketing efforts to specific groups of customers based on their interests and behaviors. This can help businesses create more relevant and personalized marketing campaigns, which can improve customer engagement and lead to higher conversion rates.
Another strength of ActiveCampaign is its robust reporting and analytics features, which provide businesses with valuable insights into their marketing and sales efforts. This can help businesses identify areas of strength and weakness, and make data-driven decisions about their marketing strategies.
Overall, ActiveCampaign is a comprehensive and reliable CRM and marketing automation platform that is well-suited for businesses of all sizes. Its wide range of features and integrations make it a versatile solution that can help businesses streamline their marketing and sales processes, and improve their customer relationships.
What is ActiveCampaign?
ActiveCampaign started in 2003. It's an affordable email and marketing automation software for business owners to connect with customers.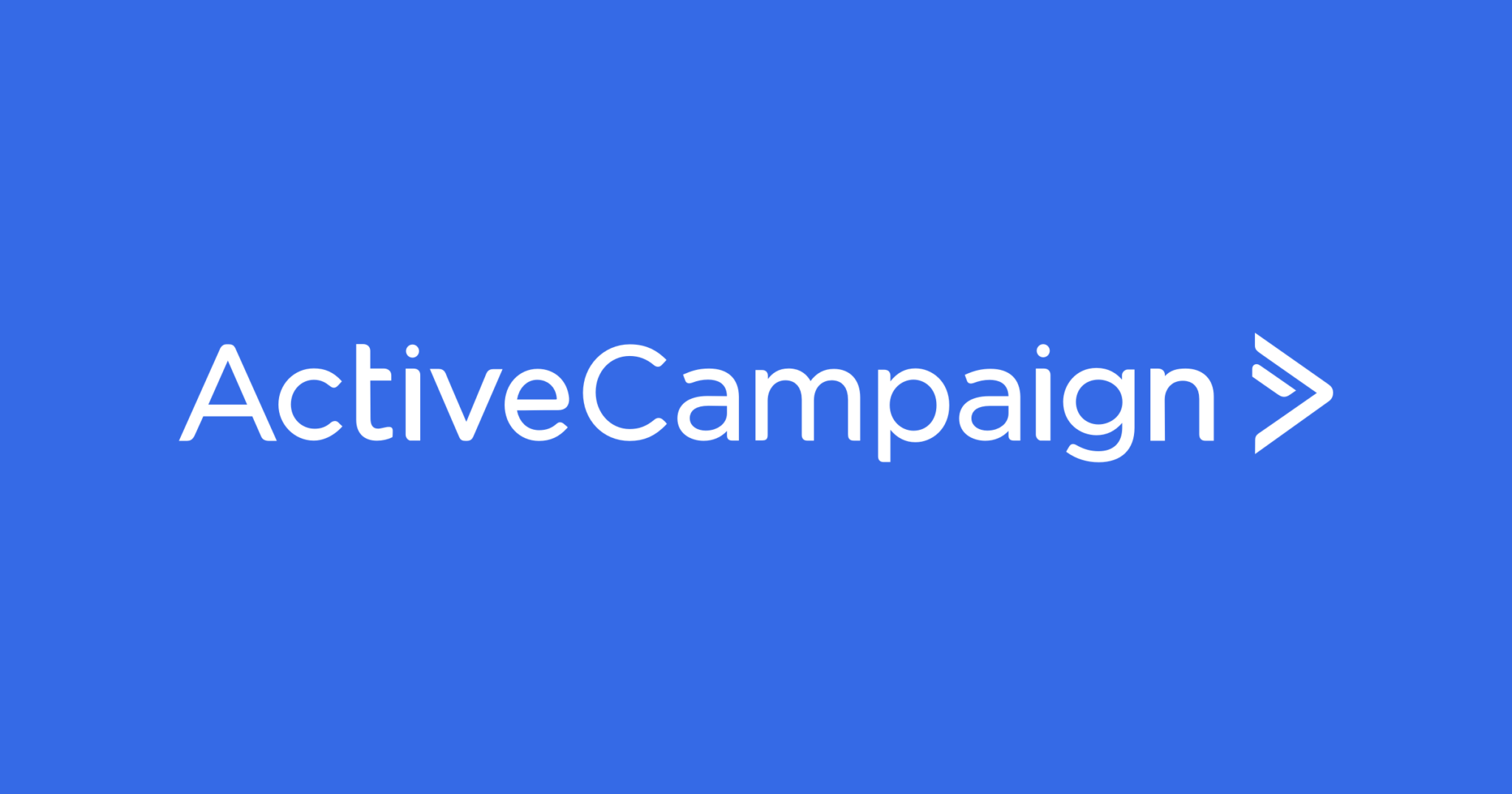 With a history of more than a decade, it's now an intelligent driven email marketing platform and sales CRM platform that gives business owners a lot of power over email marketing.
Today, it's the fastest growing email marketing tool with over 90,000 users.
Since ActiveCampaign combines email marketing, marketing automation, sales automation and CRM, more and more companies turn to them to streamline their marketing campaigns.
Pros of ActiveCampaign
#1: ActiveCampaign Has Powerful Segmentation Functionality
ActiveCampaign has both lists and tags that are great for doing segmentation. This allows you to choose how to manage your subscribers: a single list with multiple tags and multiple lists.
One of the most powerful functions is that ActiveCampaign enables you to set up some conditions to tag your subscribers automatically based on certain actions they take.
The function that I use the most is to set a condition that automatically applies a tag to a subscriber based on what link he or she clicks in an email.
You can also use ActiveCampaign's tagging ability with its site-tracking feature. What I mean is that you can automatically add a tag to your subscriber based on their behavioural on your website.
That allows you to send more personalised and specific emails to your subscribers to increase conversion rate.
#2: ActiveCampaign Allows You to Create Any Kinds of Email Automations
ActiveCampaign's automation power transcends most of the other autoresponders.
With ActiveCampaign, you can create any kind of automation emails to promote your business. Many large businesses are using ActiveCampaign to automate their business.
It has a very flexible visual automation builder, which makes it so easy to create different triggers for your automations. You can build sophisticated automations with conditional logic and do all sorts of advanced stuff that looks very high-tech.
When you combine ActiveCampaign's automation capability with its tagging and site tracking features, you can do any marketing automation you like without limitations.
For example, you can set up an automation sequence to be triggered whenever someone joins a list or has a tag added. You can even trigger an automation when a subscriber visits certain pages of your website.
Moreover, ActiveCampaign allows you to send SMS to your subscribers so that your subscribers have a higher chance to see your messages.
ActiveCampaign can really create any email automation you can imagine, which you cannot do with other autoresponders.
I've been using ActiveCampaign for many years now, but still I'm creating and testing different kinds of automations that I haven't tried before. The possibilities with ActiveCampaign is limitless.
#3: ActiveCampaign Enables A/B Testing
In marketing, doing A/B testing is the most critical, otherwise you won't know how to optimize your marketing messages or campaigns.
Although A/B testing is important, not every autoresponder has this capability but ActiveCampaign does.
There are two ways to do split-tests with ActiveCampaign.
The first one is that you can select the campaign type as "Split Testing". You will be guided through the setup process with questions such as what elements you want to do split-testing.
ActiveCampaign will then divide your list to perform the split-testing. The most fantastic thing is that ActiveCampaign allows you to decide a winner after or during the campaign.
Another way to do split testing is that you can split-test a whole automation workflow. What you have to do is simply add a new action called "Split" at the beginning of your automation sequence.
You can decide how to split your contacts and determine a winner. There is so much flexibility that you can decide any conditions for doing split-testing.
#4: You Can Share Your Automations with Your Team Members
If you have a team, sometimes it's hard to work together without the ability to share work with others. ActiveCampaign makes it so easy to share your automation with others.
For example, one of your team members may have created an advanced and sophisticated automation sequence. You can actually import it into your account with ActiveCampaign.
If you are a marketing coach, you can also share these automations created with your students as a kind of bonus or lead magnet. That gives you more ways to deliver value to your audience.
#5: ActiveCampaign is Suitable for Small and Well-established Businesses
Most autoresponders only cater to either small and big businesses. But ActiveCampaign is different. It's suitable for any business scales.
ActiveCampaign has different plans to cater to different business needs. That way, you don't have to pay for unnecessary functions and do not have to switch to other platforms when your business starts to scale up.
When you are just starting out, ActiveCampaign's Lite plan will be able to meet most of your needs. It's also very affordable.
At the same time, you can get access to all the common automation workflows which you cannot find in other alternatives like Aweber and MailChimp.
When your business starts to grow, you don't have to switch to expensive alternatives like InfusionSoft. You just have to upgrade your plan of ActiveCampaign, which includes powerful functions like CRM or sales pipeline.
Therefore, ActiveCampaign is really for any kind of business.
#6: ActiveCampaign Has A Strong Liabiry of Integrations
ActiveCampaign is a well-established company and has been in the market for many years.
Unlike other new email tools, ActiveCampaign can integrate with hundreds of platforms and softwares, including WordPress, Shopify, Stripe etc.
This is an important factor to consider when it comes to choosing an autoresponder. Because you would need to integrate your autoresponder with other applications as your business grows.
I've tried some new autoresponders before, and I find that it's very inconvenient as they can only integrate with a few applications. That limits your ability to launch different types of marketing campaigns.
If you don't know how to do integration, you can visit ActiveCampaign's comprehensive documentation. It will guide you step-by-step on how to integrate, and you don't need to hire someone to help you at all.
What's more, since ActiveCampaign integrates with Zapier, this means you can really integrate with any applications you can think of.
#7 ActiveCampaign Has Advanced Tracking & Detailed Reporting
You won't know if your email campaign works or not without tracking and reporting.
Therefore, it's important to choose an autoresponder that can give you full insights of how well your email campaign is doing.
ActiveCampaign offers a lot of tracking options such as the usual open and link tracking. It also includes the "reply tracking". That would allow you to run a separate automation based on replies.
Another cool thing I like is that ActiveCampaign has amazing site tracking. It means you would be able to track how your subscribers interact with your web pages and you can then send them personalised emails.
As for the reporting feature, ActiveCampaign is really the best. It gives you all the statistics of each campaign. All the data is broken down into different metrics.
The cool thing that ActiveCampaign allows you to do is that you can resend an email campaign to those who didn't open by just clicking a button.
That way, you can ensure your emails actually reach the inbox of your subscribers and read by them.
#8: ActiveCampaign Has the Top Deliverability in the Market
It's hard to measure deliverability accurately because it fluctuates over time. And there are lots of factors involved that cannot be controlled.
However, there are some reports you can find online that can give you some insights. According to the reports by Email Tool Tester, ActiveCampaign's deliverability rate is in the leading position.
ActiveCampaign has always taken good care of their deliverability because they know how important it is.
Therefore, unlike other email tools, they have strict policy on spamming and do not compromise on this. This ensures most of the emails sent through ActiveCampaign can reach your subscribers' inbox.
#8: The Power of ActiveCampaign CRM
ActiveCampaign is not only a powerful email marketing service but also a "Customer Relationship Management" tool ("CRM"). This has been ActiveCampaign's selling point that it allows you to enjoy email marketing and CRM in one place.
ActiveCampaigns's CRM is available on all plans except the Lite plan. It will help you simplify the process of deal management.
I like ActiveCampaign CRM's card-based pipelines, which is very easy to move from stage to stage with simple drag and drop. You can create as many stages as you like to match your existing sales process.
If you have used other tools like Salesforce, you will find them very confusing to use. But ActiveCampaign is different.
ActiveCampaign uses a simple approach that everyone is a contact and anything to do with a deal/opportunity is all managed from one place.
Another amazing feature is that with ActiveCampaign CRM, you can connect existing email accounts to ActiveCampaign. That way, any emails between your team members and your deal contacts will be automatically shown up on the deal's record.
Therefore, if your business needs a CRM, ActiveCampaign can do it for you in addition to email marketing.
Cons and Complaints of ActiveCampaign
#1: You Have to be More Tactical to Do Affiliate Marketing with ActiveCampaign
ActiveCampaign has the top deliverability of emails on the market. But that also implies they are a stricter policy on spamming. Affiliate links are not favored by them.
Therefore, to make sure your emails are not flagged by their system, you should avoid embedding affiliate links directly in your promotional emails.
Actually, directly linking people to affiliate products is not a good practice because it greatly increases the chance of going into spam boxes.
A great marketer always promotes affiliate products indirectly. What I mean is you should promote affiliate products via bridge pages, YouTube videos or blog posts. Directly sending people to an affiliate product page does not convert well in reality.
Therefore, I think ActiveCampaign not only aims to protect their platform from spammers to ensure high deliverability, but also promotes a good marketing practice.
From this perspective, this can be a benefit from using ActiveCampaign.
#2: The Learning Curve of Using ActiveCampaign is a Bit Higher
ActiveCampaign has a lot of powerful marketing functions, which means you need more time to understand the features and utilise them in your business.
Although it takes more time to learn, you are able to do anything you can imagine with ActiveCampaign.
Moreover, I have used other email automation tools, but ActiveCampaign's knowledge base is the most comprehensive. You can get all the answers from their documentation if you have any questions.
If the documentation cannot address your problem, you can get access to their live chat feature. Their support team is very knowledgeable and can answer your questions right away without escalation.
#3: Sometimes the Visual Builder is a Bit Slow
Since ActiveCampaign has many features to offer in their system, sometimes it will take a bit longer time for loading. But this does not happen often. Most of the time, it's very smooth to navigate and edit stuff inside ActiveCampaign.
Positive and Negative Feedback From Users of ActiveCampaign
Positive Feedback
Comprehensive and feature-rich platform: ActiveCampaign offers a wide range of features, including email marketing, sales automation, customer segmentation, and integrations with other tools and platforms.
Easy-to-use email marketing tools: ActiveCampaign's email marketing tools are user-friendly and intuitive, making it easy to create and send professional-quality emails to customers.
Automation capabilities: ActiveCampaign's automation features allow businesses to streamline their sales and marketing processes, saving time and effort.
Customer segmentation: ActiveCampaign's customer segmentation capabilities enable businesses to target their marketing efforts to specific groups of customers based on their interests and behaviors.
Robust reporting and analytics: ActiveCampaign provides valuable insights into marketing and sales efforts through its robust reporting and analytics features.
Integrations with other tools and platforms: ActiveCampaign integrates with a variety of other tools and platforms, making it a flexible and customizable solution.
Support and resources: ActiveCampaign offers a variety of support and resources, including a knowledge base, live chat, and email support, to help users get the most out of the platform.
Negative Feedback
You have to upgrade to the Plus plan or above if you want to use features like lead scoring, attributions and site messages etc.

Learning curve is higher because of its powerful features and capabilities

The interface can be a bit slow to navigate sometimes.
ActiveCampaign Pricing
Now you know ActiveCampaign is so powerful with many features, but how much does ActiveCampaign cost?
Unlike InfusionSoft, ActiveCampaign has a much more reasonable and affordable pricing.
ActiveCampaign's pricing structure has 4 tiers: Lite, Plus, Professional and Enterprise.
Actually, for most businesses, the Lite plan is sufficient because it gives you all the core email marketing automation capabilities.
However, if you want to have CRM, lead scoring, site messaging, attribution features, you would have to upgrade to the next tiers.
To get started, you can subscribe for the Lite plan with 500 contacts for just $15/month. This is cheaper than other autoresponders like Converkit, Mailchimp and Aweber.
If you opt for the yearly plan, the monthly fee will be reduced to just $9/month.
One important thing to note is that unlike Aweber, a single contact on multiple lists is only counted as a single contact. And ActiveCampaign does not charge you for unsubscribed contacts.
Therefore, I would say ActiveCampaign is one of the most affordable autoresponders on the market.
If you want to try ActiveCampaign, you can get FREE instant access here.
ActiveCampaign Review: Final Verdict
Overall, ActiveCampaign is the best investment for your business. With all the capabilities of email marketing at an affordable price, you will be able to scale your business to the next level.
Try to be more creative and test different kinds of automation to find the highest converting email marketing strategy.
I'm sure with ActiveCampaign's technology, you will save a lot of time and money, and at the same time, get more sales.
Here's good news for you, you can now try ActiveCampaign for free for 14 days. If you don't like it, just cancel anytime without question asked.
ActiveCampaign Alternatives
ActiveCampaign vs MailChimp
This review isn't complete if there is no comparison with ActiveCampaign's competitors.
Same as ActiveCampaign, MailChimp is one of the most popular email marketing services. You might be considering between ActiveCampaign and MailChimp.
To put it simply, if you want better marketing automation, list management and a higher deliverability, ActiveCampaign is always a better choice.
MailChimp is easier to use in certain aspects when compared with ActiveCampaign. But sometimes, it might be harder to find some features inside MailChimp.
MailChimp packs together the automations, landing pages and forms within the Campaign section. That is confusing to me as it doesn't sound logical.
Moreover, MailChimp's list management is not good enough when compared with ActiveCampaign. MailChimp's lists are mutually exclusive. What it means is that you cannot include contacts on different lists in the same campaigns.
What I feel annoyed about MailChimp is that they charge per subscriber instead of contact. It means if you have the same contact on two different lists, you will be paying for them twice. That makes MailChimp pretty costly to use if each of your contacts is on multiple lists.
ActiveCampaign does not have this issue as they charge per contact. You can have a contact on multiple lists and only get charged once.
Last but not least, MailChimp's automation capabilities pale in comparison with ActiveCampaign.
There is no visual workflow inside MailChimp, which makes it pretty inflexible and complicated to create automations inside MailChimp.
Certainly, MailChimp cannot beat ActiveCampaign when it comes to automation capability.
Therefore, between ActiveCampaign and MailChimp, ActiveCampaign is always my number one choice.
ActiveCampaign vs Hubspot
ActiveCampaign and Hubspot share a lot of similar features.
Hubspot is an all-in one platform that includes landing pages, CRM, social media manager, calendar integration, pro-sales tools, blogging, email marketing and service interaction manager.
Actually ActiveCampaign is more about email marketing automation while Hubspot is more about CRM.
Although Hubspot has very similar email marketing capabilities, ActiveCampaign is much easier to use. Hubspot is a much more complicated tool that it's more suitable for big companies.
Also, Hubspot is much more expensive than ActiveCampaign. Hubspot's pricing plan is more complicated because they offer many features that you may not need or understand at all.
But I would say ActiveCampaign and Hubspot target and serve different customer types.
I would highly recommend ActiveCampaign if:
Your goal is doing email marketing

You need an easy to use and affordable CRM

You need advanced marketing automation but have a tight budget
You should only use Hubspot if:
Your company is large in size

You have a lot of budget for a marketing tool

You need advanced CRM because you serve high-ticket clients