If you're a local business owner, you might have heard about Chad Kimball's Arbor Academy.
On the sales page, Chad Kimball claims that his SEO strategies can help local businesses get more traffic from Google Maps.
The business model is known as local lead generation. There are many gurus teaching the same thing. So is Chad Kimball the best choice?
As an Internet entrepreneur, I'm interested in online marketing business opportunities. I have joined many digital programs over the years and have written many reviews of online courses.
As a disclaimer, I'm not affiliated with Arbor Academy, so you can be sure that my words are unbiased.
At the end of this review, I'll also tell you a better alternative that has enabled me to use Google to make a full-time income.
In this Arbor Academy review, here's what I'm going to cover.
What Is The Arbor Academy?
Chad Kimball's Arbor Academy course claims to teach you everything to achieve a high ranking on Google Maps and drive leads to local businesses.
Google has millions of non-optimized customer listings. You could spice up a customer's listing with a few changes and hear their phone ring.
If you sell leads, Google Maps can bring small businesses more visitors and phone calls than organic search.
In other words, Chad Kimball will teach you how to rank and rent Google Business Profiles.
The goal is to generate leads for local businesses by ranking websites in search results on Google Maps.
You can get leads "on tap" this way without spending extra time or money on ads (as you would with SEO clients) or improving someone else's website.
This, however, is a ruse. In reality, ranking a non-local business website on Google Maps is impossible.
You cannot optimize specifically for Google 3-Pack because the businesses that appear on Google 3-Pack are location-specific. In other words, the local SEO results differ depending on the location of the searcher.
To get approval for a location on Google Maps, you must provide accurate information such as the phone number, website, opening hours, and location of the business profile.
Google will then send you a verification code via email to your local business address.
A local business can rank on Google Maps if it has a website and keeps its Google Business profile complete and up to date.
Local business owners do not require the assistance of agencies in order to rank on Google Maps.
Recommendation: Here's The Best Alternative
Who is Chad Kimball?
Chad Kimball is an online digital marketer best known for his Google Maps business model, which generates leads for local businesses. He specializes in SEO and is widely regarded as a thought leader in the field due to his expertise and experience.
Chad Kimball has worked for himself as the owner of a web-based business since 1999. He was forced to resign from his job due to a slew of issues at the workplace.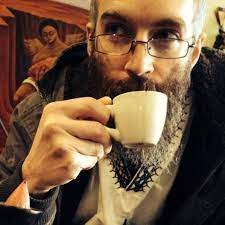 Chad founded his online marketing agency in 2011 to assist local small businesses in gaining more customers.
Kimball claims that in 2020, a Google Maps Advertising marketing model he devised and implemented for The Arbor Academy generated more than $2 million in revenue.
That's what Chad liked best about it: no major players are using it in their marketing strategy.
As a result, smaller companies, startups, and entrepreneurs can swoop in and increase profits.
Chad Kimball is active on social media to promote his digital programs. At the time of writing, he has around 8K followers on Facebook. He also owns a YouTube channel that has around 2K subscribers.
I've watched his Youtube videos but most are just pitching you to join his course.
An Overview of The Arbor Academy Course
There is no doubt that this course contains many important aspects of the Google Maps business model. Online video tutorials are included as part of the Google Maps Elite course.
Below are the titles of the video links in the member's area:
Intro and Overview

White Hat Techniques

The Google Local Ranking Algorithm

Website Authority and The Local Algorithm

Creating Content

Backlinking Resources

Local Keyword Research

Category Keywords

Why Keywords Do or Do Not Return Local Results

Questions?

Problems? Try Phone Support!

Local Knowledge Panel Changes

Google's Local Pack

Local Prospecting With Mechanical Turk

Ranking Outside Your Locale

Keep Multiple Locations Safe

Pidgeon Update

Google My Business Guidelines

Create and Optimize Your GMB

How To Set Up a My Business Page

Local VS Brand Pages

Basic Places Page Optimization

The Importance of Reviews

White Hat Reviews

Make Starts Appear In Google

GMB Posts

Listing Attributes

Changing Bad Review Snippets

Show Social Media Icons

Reinstating a Disabled Local Listing

Add Local Structured Data to your Website

Google Trusted Photographer

Courting Authority Reviewers

Citations

Citations: What, Why, & How

White Hat Backlinks

Listings On Local Websites

Facebook Pages

Imitate Competitor Citations

Citations Using Image Sharing Websites

Wikipedia Citations

Using Your Building/Office/Home to Get Additional Citations

Sponsorship and Testimonial Citations

Citations Using Knowne

Whitespark and Get Listed Citation Tools

Fixing Citations After An Address Change

Local Guides Program

Local Guides Opportunity

Secret Local Guides Levels

Major Local Guides Points Update

How to Moderate Your Own Maps Edits Through Local Guides

Choosing Addresses

Obtaining Phone Numbers

Setting Up Your Listings

Press Releases

Intro & Overall Strategies

Yelp Ranking Algorithm

Scrape Box

Selling Leads

Did I Get Slapped?

Important Info: Google and Service Area Businesses/ LeadGen

HostNine Reseller Hosting

Optimize For Local Keywords

Direct Mail Prospecting Method

Software
Recommendation: Here's The Best Alternative
How Does The Arbor Academy Work?
It's time to think about how you can make money using Arbor Academy's rank and rent business model.
You will learn how to buy and rent top search results on Google Maps for local businesses.
In exchange for your local marketing services, you want these small businesses to compensate you.
A nine-step example is provided below:
The e-tool allows you to enter a search term. For instance, 'electrician' and a specific location. The monthly searches indicate that people are searching for electricians in the area.

To see the top results, you return to Google and run a new search. Local business listings for "electricians" are available. You now need to find electrical contractors in your area that aren't listed and convince them to hire you.

Don't be fooled by the numerous electrician businesses on the map; not all of them are owned by real owners. The Arbor Academy platform will help you create a listing for a local business that's not already listed on Google.

The website you create will be specific to the business you are seeking leads for. You can earn a commission on every purchase once you have agreed on a specific payment rate.

In this case, you can act as a middleman. In countries where Google search maps do not rank high, you and the digital agency can contact local businesses. After showing how you can attract customers to the local business, you can negotiate a fixed residual payment.

By putting in the effort, you can help many unlisted local businesses around the world attract more customers.

In addition to the keyword "electrician", this method allows you to target keywords from a variety of business sectors. Look up "plumber," "roofer," "scaffolder," "car rental," and "lawyer" in the dictionary. You'll find many businesses around the world that only deal with these keywords.

Find local businesses that aren't mentioned. As an online Search Engine Results Page (SERP) marketer, you can negotiate a fee with these unlisted local businesses. Using this method, you will learn how to guide buyers to the products or services they need.

This business model is easily understandable. Be on the lookout for local businesses that need an online presence to increase their sales. By acting as an intermediary between them and the services they need, you will do them a favor.
How Much Does The Arbor Academy Cost?
Prior to making an impulse purchase, it is prudent to conduct due diligence.
Using Skype or Zoom, you can make your breakthrough call from anywhere in the world.
Arbor Academy is available to you for a one-time fee.
To gain unrestricted access to The Arbor Academy's materials, you should budget around $1,000.
That is a significant amount of money. In any case, you should be able to negotiate a lower price for your breakthrough agent.
If you are interested in finding more information on any of the lessons I mentioned earlier, I recommend you Google their titles. You will be able to save a lot of money this way.
Recommendation: Here's The Best Alternative
The Arbor Academy Pros
1. Chad seems to be a legit guru
Using Google maps, Chad probably made some money in the early 2000s before Google was not as smart about validating addresses for small businesses.
2. Weekly live coaching calls
Within his coaching program, Chad holds weekly live coaching calls. Chad seems to be helpful when it comes to lead generation questions.
The Arbor Academy Cons and Complaints
1. Hidden costs
Building a lead generation site involves a lot of costs.
A website host and domain are a must (it costs $25 a month on Weebly per website… and this is what the training recommends). A keyword search tool (like SpyFU, probably for $33+) is also required.
2. Ranking and renting will take a long time
There are so many people who want "fast money" that they jump into lead generation training courses.
It will take time, however, if you use the "rank and rent" method, which I believe is unique to this course.
This is especially true for a lead generation site where you won't keep writing blog posts for it.
But Google prefers to rank websites that regularly update their content.
In addition, even when your lead gen site begins to rank, it won't be rosy in the skies.
You need to keep cold-calling to find a business owner who doesn't know about Google ads.
3. Bad Debt
You may receive leads, but you may not get paid. That's one of the drawbacks of the "rank and rent" model. You will have to track your leads and "chase the money", especially in the early days of your relationship with a client.
4. Link Building is Time-Consuming and Risky
Though Chad teaches the white hat technique to build links, it might still breach Google's rules in the future.
Google changes its algorithm or rules from time to time, so techniques that seem legit today might become a violation.
Once Google penalizes your lead generation site, all your time and efforts invested in the website will be wasted. It's really a disaster.
Moreover, as Google's algorithm becomes smarter because of artificial intelligence, the importance of backlinks is reducing. Google understands that backlinks are easy to manipulate.
Google is trying to focus on the relevancy and quality of content when deciding which one to rank higher.
So I personally think that Chad's backlink approach is against the trend. It might not work at all a few years later.
Recommendation: Here's The Best Alternative
Is The Arbor Academy A Scam or Legit?
The Arbor Academy is not a scam. It is a legit program that teaches you local lead generation.
Chad Kimbal said he can show you some useful skills to rank your site in the Google Maps 3 Pack.
Google's 3-Pack is how the top results for a local business search are displayed. It includes three local businesses that Google deems relevant, well-known, and close to the user. The results include a map of the three results as well as listings for the three Google Business Profiles.
However, the question is whether you will be able to earn money after completing the course. Can you get your money back for the course?
As previously stated, it is impossible to create a non-local business website in order to rent it out to local business owners via Google Maps. This is a total con.
Google 3-Pack will be updated again in December 2021. The update was described by Google as a rebalancing of the three most important ranking factors for 3-Pack results: proximity, relevancy, and prominence.
As long as the small business owner has a website and fills out the business profile, their website can show up on Google Maps when customers approach their business. It's all about proximity and relevance. They don't have to know any SEO tactics.
Therefore, I wouldn't recommend Chad Kimball's course as there are better alternatives that I will cover in the next section.
The Arbor Academy Review: Final Verdict
That said, I don't recommend The Arbor Academy in any way.
The course is too expensive. As mentioned earlier, it costs at least $1000 to join the program.
Chad Kimball implies that renting a lead generation site will allow you to recoup your investment.
However, ranking lead generation sites takes a significant amount of time and effort, and competition is fierce in major cities. This is because, unlike a blog, there will be no regularly updated content.
Sure, you can target some small towns, but you'll have a difficult time finding clients willing to pay a high fee.
Even if your website ranks on the first page, most business owners will not pay you $1000 for your services because they can always generate leads through Google ads.
That is, the local lead generation model competes directly with Google.
Worse, Chadi's use of link-building strategies for lead generation sites violates Google's policy.
When Google's algorithm detects your website, it will remove it from its search results.
This, I believe, is why most of the online marketers I know never make money using the local lead gen model.
Best Alternative to The Arbor Academy
If you don't want to waste your money on Chad Kimball's course, you might consider Wealthy Affiliate. You can learn everything about SEO in Wealthy Affiliate, not limited to Google Maps listing.
Moreover, if you are just doing a marketing agent for a local business, you can learn a new business model to make more money, which is called "affiliate marketing.
Wealthy Affiliate is my #1 recommended training platform of affiliate marketing, which allows you to build a website and get access to comprehensive training.
But How Much Can You Earn in Affiliate Marketing?

A 21-year old student from Wealthy Affiliate was able to earn $7,395 in just 1 week, which means he made more than $1k a day…all while using free traffic methods, i.e. SEO.

Wealthy Affiliate has existed for 15 years and there are many success stories over the years.

To give you more examples, here are some of the other inspiring success stories of Wealthy Affiliate members.

Where to Join Wealthy Affiliate?
Wealthy Affiliate has a very simple pricing scheme. It has free and premium membership.

If you want to feel about Wealthy Affiliate, you can sign up for the starter membership here (no credit card required). You can select to be a free member with no time limit.

And as a starter member, you can get instant access to the community, live chat, over 500 training modules, 2 classrooms, networking, commenting, 1 free website, access to the keyword tool.

You can enjoy all these values without paying a penny.

So I strongly recommend you to register a free account and see it yourself.