Are you considering joining Just One Dime and wondering if it's really worth your time and money? Well, you've come to the right place! As an internet entrepreneur, I've reviewed my fair share of programs, software, and MLMs, and I'm here to share my honest thoughts on Just One Dime.
Let's cut to the chase. Like most Amazon FBA programs out there, Just One Dime promises to help you build a successful Amazon FBA business that's automated, profitable, and generates cash around the clock in less than 90 days – all with just a couple hundred bucks in inventory. Sounds too good to be true, right? Well, that's exactly what we're here to find out.
First things first, let me make it clear that I'm not affiliated with Just One Dime. This means I'm not getting paid to write this review and promote the program. So you can trust that my words are completely unbiased.
In this review, I'll give you the lowdown on Just One Dime and share my personal experience with the program. And just in case you're not convinced that it's the right fit for you, I'll also let you in on a much better alternative that has helped me make a passive income of 4-5 figures per month.
Stay tuned for the full scoop!
What is Just One Dime?
Just One Dime is a course created by Seith Kniep that teaches you how to make money with Amazon FBA.
In a nutshell, Amazon FBA (Fulfilment by Amazon) means you can store your products in Amazon's warehouse, and when someone places an order on the Amazon store, Amazon will ship the product to your customer automatically. It's a convenient way to handle logistics and avoid stocking the products yourself.
In Just One Dime, Seith Kniep shares what he claims are tested and successful methods to find and sell products on Amazon. However, you should know that there are no secret strategies taught in this course. There are many similar Amazon FBA courses teaching the exact same things.
The course contains over 200 training videos that break down every step of the process to make money with Amazon FBA. The videos are easy to follow, so you don't have to be a pro to understand them.
Just One Dime also provides a private community where you can interact with other students and ask questions. However, some may not find it very helpful, as your fellow students are your competitors and might not be interested in helping you succeed.
Additionally, there are three hours of live weekly coaching workshops, but they are not structured and feel more like random Q&A sessions. So, it might not be the most valuable part of the course.
Recommendation: Here's The Best Alternative
Who is Seth Kniep?
Seth Kniep is an Amazon FBA entrepreneur who says he's raking in over a million dollars annually by selling on the platform. That's a pretty impressive feat, right? But before you get too excited, let's take a closer look at the claims.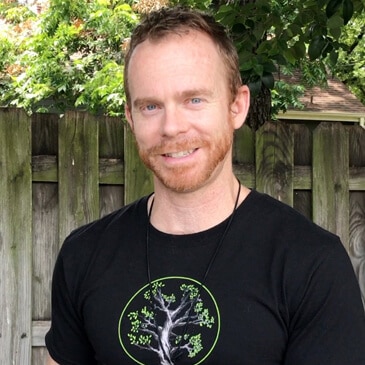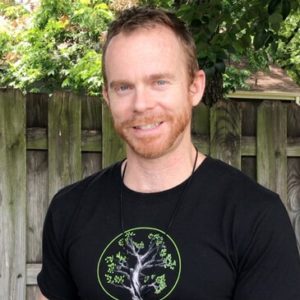 To be honest, it's doubtful that Seth's million-dollar figure is his net profit. Amazon's profit margins are notoriously thin, so it's more likely that he's talking about his total sales revenue. But don't worry, we'll get to that in a bit.
Anyway, Seth used to have a regular job like most of us, but he got fed up with it and decided to take the leap into entrepreneurship. He didn't want to slave away for someone else and help them make money – he wanted to do it for himself.
So, he turned to Amazon and tried his luck with FBA (Fulfillment by Amazon). And guess what? He claims he doubled his income from his old job! Impressive, right?
After finding success on the platform, Seth decided to help other people do the same thing. He started creating a course to teach others how to succeed on Amazon, and he named it Just One Dime.
Now, don't go searching for Seth's personal YouTube channel, because he doesn't have one. The Just One Dime YouTube channel is where you'll find him, and it has a whopping 260K subscribers! I checked out some of the videos, and I have to say, many of them are promotional materials for his course.
As for Facebook, Seth's not as popular there, with only around 3.6k followers at the time of writing.
So, there you have it. Seth Kniep is an Amazon success story who wants to help others achieve the same level of success. Is it all sunshine and rainbows? Probably not, but we'll dive into that in the next section.
How does Just One Dime help you make money?
Just One Dime is an Amazon FBA course that teaches you how to create your own brand and sell on Amazon.
Now, there are multiple strategies for selling on Amazon, but Seth Kniep's course specifically teaches you about private labeling. Private labeling is when you create your own brand to sell on Amazon.
Seth gives a pretty cool overview of private labeling in this video. If you're interested, you might want to check it out.
Apart from the Amazon FBA Mastery course, Just One Dime also offers a few other training products:
Amazon Arbitrage Mastery:

This is a course about buying discounted products locally and reselling them on Amazon.

Build An Amazon Brand:

This is an "over the shoulder" series that follows Seth's team as they build a new Amazon business from scratch.

Done For You.

This is a service where Seth's team will "launch, manage, and grow your Amazon brand into monthly cash flow."
However, in this particular review, I'm just focusing on Just One Dime's Amazon FBA Mastery course. So, if you're looking to learn how to build an ecommerce business with Amazon FBA and private labeling, then this course might be a great fit for you!
Who is Amazon FBA Mastery for?
Building a successful Amazon FBA business is no easy feat, even with the help of Just One Dime. After doing some research, I personally wouldn't recommend it if you're new to making money online. It can be a tough task, so it's important to consider your experience and resources before diving in.
Recommendation: Here's The Best Alternative
Is Seth Kniep a scam?
If you're wondering whether Seth Kniep and his Amazon FBA Mastery course are legit or not, I've got some good news for you. After doing some digging, I've found that Seth has actually received a lot more praise than criticism from people who have taken his course. Therefore, I won't call Seth a scam.
It's not hard to see why – Seth has achieved some pretty impressive success on Amazon himself, and he's built up a popular and well-respected YouTube channel with over 260,000 subscribers.
However, there is one thing that does give me pause about Seth's claims. He says that he and his students consistently generate 40-60% profit margins on Amazon, which is definitely impressive. But it's worth noting that the vast majority of Amazon sellers (70%) report profit margins of 25% or less. To learn more, you can read my full article on Amazon FBA's profitability.
So while I wouldn't necessarily call Seth a scam artist, I think it's important to take his claims with a grain of salt.
That being said, if you're interested in learning more about selling on Amazon and think Seth's course could be helpful, it's probably worth giving it a shot. Just be realistic about what you can expect to achieve.
Are JustOneDime students getting results?
If you've done a little bit of research, you've probably seen some of their student success stories. Well, let me tell you, they seem to have a lot of those! In fact, they might have more success stories than some other FBA courses out there.
But here's the thing: almost all of these success stories are from students who started their businesses back in 2017 or earlier. And let's face it, things have changed quite a bit since then.
Selling on Amazon has become a lot more competitive in recent years, and that can make it harder for newcomers to break through and succeed, even if they have the help of Just One Dime.
So, while Just One Dime might have been a great option for starting an Amazon business a few years ago, it might not be the best fit for someone starting out today.
One more thing to keep in mind: a lot of Amazon sellers make less than 20% in profit. So, when you see sellers boasting about their revenue numbers, just remember that the profit margins might not be as impressive as the numbers suggest.
Recommendation: Here's The Best Alternative
How much does Just One Dime cost?
The Just One Dime Amazon FBA Mastery course has three different pricing options for you to choose from.
The first tier, which costs $997, gives you access to the basic course with no bonuses or coaching calls.

The second tier, which is priced at $1997, includes a 1-on-1 coaching call, weekly live workshops, and several other bonuses.

The third tier, which is the most expensive at $3997, includes everything from the previous tier, plus four more 1-on-1 coaching calls, and "3 researched product ideas sent to you only."
Regardless of the tier you choose, you will get lifetime access to the training, which is great because you can revisit the content whenever you need a refresher.
While researching Just One Dime, I came across mentions of a monthly payment option, but I wasn't able to find any further information on this. If you're interested in this option, it might be best to reach out to Just One Dime directly to learn more.
It's important to note that in addition to the cost of the course, you'll also need to spend money on inventory and advertising for your product.
While the Just One Dime sales page doesn't mention these additional expenses, my research suggests that you should expect to spend at least $5000 to launch and market your product.
Any Discount?
While there is a spot to enter a coupon code at checkout, unfortunately, I haven't found any legit discounts for the course yet.
But don't give up hope just yet! I did some digging and found a tweet from @justonedime that offered a discount on the course during Black Friday. So if you're willing to wait, it might be worth keeping an eye on their account for future discounts.
Refund Policy
On their sales page, they say that they offer a 14-day money-back guarantee, no questions asked. Sounds pretty good, right?
But hold on a minute. According to their Terms of Service page, they do actually require you to give a written explanation for why you want a refund. So, while they may not ask any questions, they do want to know why you're requesting a refund.
It's also worth noting that Just One Dime does not give refunds on subscription packages. So, if you're planning on signing up with a monthly payment plan, keep that in mind.
At the end of the day, it's always a good idea to read the fine print before you sign up for anything. Just One Dime seems to be pretty upfront about their refund policy, but it never hurts to double-check.
Recommendation: Here's The Best Alternative
How is the training structured?
This training program has 5 core modules that JOD refers to as 5 separate courses. The modules include
Establishing your business and brand

Mastering the market

Manufacturing your product

Launching your brand

Expanding your reach.
What's even better is that the core training includes over 200 video tutorials. That's a lot of helpful content to help you master Amazon's platform!
Additionally, there are three tiers to the training. The higher tiers come with several bonuses, live weekly workshops, and 1-on-1 coaching calls.
You can check out exactly what's included in each tier on the JOD site before making your purchase.
Praise for Just One Dime
After doing some research and checking out student reviews, I found three great things about Seth Kniep's Amazon FBA course.
1. Seth Kniep is legit
First off, Seth Kniep, the creator of the course, has a lot of positive reviews and success stories from students who started their Amazon FBA businesses back in 2017. It's always a good sign when the person teaching a course has a track record of success, and it seems like Seth Kniep is the real deal.
2. A supportive community
Another great thing about Just One Dime's Amazon FBA Mastery is the active and helpful private community. It's always nice to have a group of like-minded people who are going through the same journey as you, and the Just One Dime community seems to provide that.
3. Practical and comprehensive training
Last but not least, the course's training is practical, comprehensive, and step-by-step. This is especially helpful for people who are new to Amazon FBA and need a clear roadmap to follow. Plus, existing students get free updates when the course is updated, so you'll always have access to the latest and greatest information.
Criticism of Just One Dime
Here are some things you might want to consider before signing up for Seth Kniep's Amazon FBA course Just One Dime:
1. A consultation call is required to find out the price
Before you can even find out the cost of the course, you must complete an application and consultation call. This extra step may be frustrating if you just want to know the price without any hassle.
2. Too expensive
Compared to other Amazon FBA courses, Just One Dime is on the pricey side. You may find courses with similar content for a lower cost.
3. Lack of success stories
While there are success stories from students who started with the course in 2017 or earlier, it's hard to find significant success stories from students who started after that time. This may make you question the effectiveness of the course in more recent years.
4. Hidden upsells
Some users have reported that Just One Dime includes upsells within the course. This means that you may be encouraged to purchase additional products or services beyond the initial cost of the course.
5. No mention of a big investment beyond the course fee
To give yourself a decent chance of success with Amazon FBA, you may need to invest more than $5,000 beyond the cost of the course. This information is not mentioned on the Just One Dime sales page for Amazon FBA Mastery. Keep in mind that additional investment may be necessary to make the most of what you learn in the course.
Recommendation: Here's The Best Alternative
4 Reasons Why I Quit Amazon FBA
There are lots of things that Seth Kniep doesn't tell you because he wants you to join his course. So, before you jump in, I want to share some insights based on my experience.
Here are four reasons why I decided to quit Amazon FBA.
1. Large Upfront Cost
One of the biggest drawbacks of Amazon FBA is the high upfront cost. To launch a business on Amazon, you'll need at least $10k. This money will go towards product samples and inventory, labeling and shipping costs, product launch services/pay-per-click advertising, and Amazon Marketing Services.
In short, it requires a lot of time and money. So, if you're considering Amazon FBA, you need to think carefully about whether you're willing to risk your hard-earned money.
2. Complex Business Model
The FBA business model is complex. Although Amazon takes care of many of the tasks, you still have to deal with numerous dry tasks daily.
For example, you'll need to negotiate with suppliers, compare shipping companies and freight forwarders, and comply with Amazon and local government regulations. This process can be too complicated for beginners who are looking for a side hustle or a source of passive income that requires little time and investment.
3. No Quick Cash Flow
Cash flow is the lifeblood of any business, but in the Amazon FBA business model, there is no quick cash flow. Most sellers have to invest a considerable amount of money to purchase inventories from suppliers in China.
If you want to create a unique private label product, the costs will be even higher. Production may take 1-2 months, and it takes 2 weeks in shipment and customs clearance before arriving at the Amazon warehouse. This process can take months before you're paid for the inventory you bought.
4. Price War Reduces Profitability
Price wars are common on Amazon. Whenever a seller lowers prices to attract more customers, other sellers are forced to cut their prices too. To avoid a net loss, you might have to cut the product costs, which can result in lower product quality, negative feedback from customers, and a drop in sales.
Besides the intense competition, you'll also have to deal with changing sales tax laws, category restrictions, and Amazon policies. In the worst case, Amazon might even permanently ban your account if you accidentally violate some rules.
Should you join Just One Dime?
I wouldn't recommend Just One Dime for newbies. Although Amazon FBA can be a profitable venture, it's not for everyone. In my experience, Seth Kniep's course makes big promises that don't always deliver. Many of his students don't end up making any money.
Furthermore, it can be quite risky to start an Amazon FBA business. You need a lot of capital to buy products and run advertising campaigns. There are also a lot of sellers on Amazon, so you'll face stiff competition. It's difficult to set your prices higher than your competitors without losing out on orders.
From my experience, it's hard to make money on Amazon nowadays. If it were that profitable, there would be no reason for Seth Kniep to devote most of his time to selling his online course instead of scaling his own Amazon stores.
Therefore, I don't recommend pursuing Amazon FBA at all. Instead, I have a better alternative for making money online. It's a legit and sustainable option that has enabled me to make a 4-5 figure monthly passive income.
Want to know more about this better alternative? Let me share the details in the next section.
Is there a better way to make money online?
If you're new to online business, you might wonder if there's a better business model that doesn't need initial capital and can do it as a side hustle.
Of all the business models I've tried, affiliate marketing is the easiest and most rewarding so far.
In affiliate marketing, you can run your business almost with zero cost. Most importantly, you don't need to invest in creating and developing any products.


Also, it is less time-consuming since you don't have to manage inventory or handle customer service.
You can enjoy a steady stream of passive income while going on vacation or working a full-time job.
Since the world is full of uncertainty, I'd always choose a business model that has the lowest risk.
But How Much Can You Earn in Affiliate Marketing?


A 21-year-old student from my
#1 recommended training platform
of affiliate marketing was able to
earn $7,395 in just 1 week
, which means he made more than $1k a day…all while using free traffic methods and affiliate marketing.
Wealthy Affiliate has existed for more than 10 years and there are many success stories over the years.
To give you more examples, here are some of the other inspiring success stories of Wealthy Affiliate members.

Where to Join Wealthy Affiliate?
Wealthy Affiliate has a very simple pricing scheme. It has a free and premium membership.
If you want to feel about Wealthy Affiliate, you can sign up for the starter membership here (no credit card required). You can select to be a free member with no time limit.
And as a starter member, you can get instant access to the community, live chat, over 500 training modules, 2 classrooms, networking, commenting, 1 free website, and access to the keyword tool.

You can enjoy all these values without paying a penny.
So I strongly recommend you register a free account and see it yourself.
If you'd like to be the next success story and get the most out of Wealthy Affiliate, you can upgrade to the Premium Membership later.
After that, you can get access to everything without the bother of any upsells.