So, let me introduce you to Ross Minchev's Commission Jumpstart program. It's a course that teaches you how to earn money through affiliate marketing. However, you might be wondering if it's a scam or not.
Well, let me tell you, I'm all about helping people find legit ways to make money online. I've had the opportunity to review various programs, just like Commission Jumpstart, throughout my journey as an internet entrepreneur.
Now, as a heads up, I want to make it clear that I'm not affiliated with Ross Minchev. This means that my review is completely unbiased, and I'm not getting paid to write this.
Towards the end of this review, I'll also let you in on a better alternative that's enabled me to earn a full-time passive income online.
So, buckle up, because in this Commission Jumpstart review, I'm going to cover everything you need to know!
What is Commission Jumpstart?
Commission Jumpstart is a course to start learning affiliate marketing basics. The program is all about promoting bestselling products from ClickBank using Facebook ads. According to the sales page, you can make $300 – $700+ profits per day using their proven method.
Now, let's be real – the method might not be entirely "untapped" since similar techniques have become increasingly popular in recent years. Nonetheless, the course teaches you how to capture Facebook users' attention with enigmatic images on the ads and how to entice them with quizzes before sending them to your affiliate product sales page.
At only $297, Commission Jumpstart is way more affordable than other courses like Commission Hero. Based on personal experience, I can say that this is one of the most profitable affiliate marketing methods in the short term. But, it's not niche-specific, meaning you focus on what sells, not on what you want to promote.
By the end of the program, you'll know the in's and out's of Facebook ad campaigns, learn the users' psychology, and master various tools (free and paid).
It is possible to make profits as long as you split-test your ads, monitor the conversions against the spending, and keep a close eye on your campaigns.
Recommendation: Here's The Best Alternative
Who is Ross Minchev?
If you're into affiliate marketing, chances are you've already heard of Ross Minchev. He's the brain behind Commission Jumpstart, a well-known program in the industry.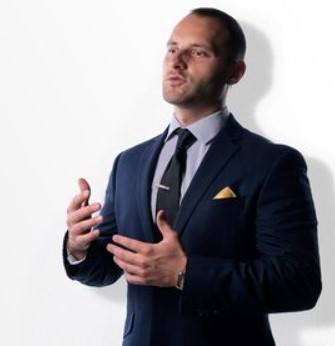 Ross has been on YouTube for a while now, but his earliest video uploads date back to 2020. Since then, he's been consistently putting out tutorials on how to make money online and how to drive traffic to your website. With over 111k subscribers, he's clearly doing something right!
In the past year, Ross has also launched several paid training courses, including Pin Ads Jumpstart, Social Ads Kickstart, $5K A Day Landing Page Design, and Lead Gen Affiliate. Unfortunately, these courses are no longer available, which may leave you wondering about the longevity of Commission Jumpstart.
Now, let's be real – some of Ross's videos can be a bit clickbaity. But overall, he's a trustworthy source of information and advice in the affiliate marketing world. So if you're looking to up your game in this field, be sure to check out his YouTube channel and keep an eye out for any upcoming courses.
What can you learn from Commission Jumpstart?
This program is designed to guide you through all of the necessary steps to become a successful affiliate marketer.
Step-by-Step Blueprint:

One of the things you'll get from this program is Ross's Step-by-Step Blueprint. This blueprint will show you the exact methods that Ross uses to promote Clickbank products and make up to $1000 per day. This means you'll be able to learn from someone who has actually been successful in affiliate marketing.

Landing Page Creation:

Another valuable aspect of Commission Jumpstart is the landing page creation. Ross will teach you how to create landing pages that are highly converting. This is important because if you can't convert visitors into customers, you won't make any money.

Finding Profitable Clickbank Offers:

You'll learn Ross's method for finding profitable Clickbank offers. This will help you identify the products that are most likely to make you money.

Facebook Advertising:

You'll also learn everything you need to know about Facebook advertising, which is a powerful tool for promoting affiliate products.

Quiz Funnel:

This is a proven method for generating leads and making sales.

Scaling Successful Campaigns:

Once you've found successful campaigns, you'll need to scale them up. Ross will show you how to do this effectively.

Free Traffic Methods:

He'll also teach you about the organic method of traffic generation, which is a great way to get free traffic to your offers.

Ross's Methods of Making Money:

Finally, you'll be able to observe Ross's methods of making money right now. This will help you get a better understanding of how affiliate marketing works and what you need to do to be successful.
How much does Commission Jumpstart cost?
To join the Commission Jumpstart program, you'll need to pay a one-time fee of $297.
In addition to the course fee, you'll also need to join ClickFunnels, which is a software tool that helps you create high-converting sales pages.
The course provides access to sales page templates through the Commission Jumpstart course module, and ClickFunnels membership costs $97 per month after a 14-day free trial period.
To get your online business up and running, you'll also need to spend money on advertising. The Commission Jumpstart program recommends a minimum of $500 on ads to get started, but keep in mind that this amount may vary depending on your niche and advertising strategy.
Overall, you'll need to have at least $1,000 to get started with the Commission Jumpstart program.
Recommendation: Here's The Best Alternative
Refund Policy
If you do decide to enroll in the program and find that it's just not what you were expecting, you're covered by their 30-day money-back guarantee.
However, there are a few conditions that you need to meet in order to be eligible for a full refund.
You must have also purchased ClickFunnels.

You need to have watched all the training videos and webinars provided in the program.

You need to have spent at least $500 in traffic.
So make sure to keep all your records of your traffic spending, and if you do decide to request a refund, be prepared to show that you've done everything you're supposed to do and are still not happy.
Praise for Commission Jumpstart
1. Legitimate Affiliate Marketing Training
First things first, this course offers legitimate affiliate marketing training. You won't find any get-rich-quick schemes or shady tactics here. Instead, the program teaches legit methods that you can use to grow your affiliate marketing business.
2. Affordable Price
Another great thing about this course is the price. At just $297, it's a lot more affordable than many other courses out there that offer similar information. So if you're on a budget, this could be a great option for you.
3. Ross Minchev Has Proven Success
Finally, there's no denying that Ross Minchev is legit. He's been in the game for a while now and has had affiliate success. So if you're looking for a teacher who knows what they're talking about, Ross is definitely someone to consider.
Criticism of Commission Jumpstart
1. Facebook Ads Can Be More Difficult Than Before
One of the main ways Commission Jumpstart teaches you to make money is through Facebook ads. However, it's important to understand that it's not as easy to achieve a return on ad spend (ROAS) as it was five years ago.
Split testing your ads can be time-consuming due to increased competition on the platform. This increase in marketers and businesses creating Facebook ads is the reason it gets more expensive each year to run ads. Keep this in mind when considering whether or not to invest in Commission Jumpstart.
2. Refund Policy Can Be Confusing
While many programs offer a straightforward refund policy, Commission Jumpstart's policy can be confusing. If you're not satisfied with the program, it may be difficult to get your money back. You'll need to fulfill some conditions, including buying Clickfunnels and spending at least $500 on Facebook ads. Be sure to read the policy carefully before making a purchase.
3. Promoting Clickbank Products May Be Risky
Ross encourages you to promote Clickbank products, but it's worth noting that many of these products have been labeled as scams, particularly those in the supplement and money-making niches. Legit online marketers may prefer to avoid promoting these types of products to avoid damaging their reputation. Keep this in mind if you're considering following Ross's advice.
4. Lack of Training on Free Traffic Methods
While Commission Jumpstart focuses heavily on Facebook ads, there is a lack of training on free traffic methods like SEO. It's important to diversify your traffic sources to avoid relying too heavily on paid ads, which can quickly become expensive. If you're interested in learning about free traffic methods, you may need to look elsewhere for training.
Is Commission Jumpstart a scam?
Commission Jumpstart is not a scam. It's a legitimate program, but there are some things you should know before investing your money and time into it.
Firstly, Commission Jumpstart mainly focuses on teaching you how to promote Clickbank products through Facebook Ads. While these methods can work, Clickbank products are often of low quality and not trustworthy, and Facebook Ads can be costly, especially for beginners.
Moreover, Commission Jumpstart doesn't put much emphasis on free traffic, which is an essential aspect of affiliate marketing. Instead, it focuses on paid ads to drive traffic, which can result in you losing money if not done correctly.
That being said, I don't recommend Commission Jumpstart as there are better alternatives out there. Personally, I found an all-in-one platform for building affiliate marketing from scratch that has helped me make a full-time passive income without paying $297 to get started.
Is there a better alternative to Commission Jumpstart?
I agree with Ross Minchev that affiliate marketing is one of the best online business models. This is because, in affiliate marketing, you can run your business almost with zero cost and achieve a steady passive income without any trouble with paid ads.

However, instead of Commission Jumpstart, I'd recommend you to get started with the most reputable platform for affiliate marketing: Wealthy Affiliate.
Wealthy Affiliate is an all-in-one platform for building your affiliate marketing business from scratch.
It offers you a free account (including a free website) with comprehensive training on SEO (free traffic methods), which enables you to get started with affiliate marketing right away without paying a penny.
But How Much Can You Earn with Wealthy Affiliate?

A 21-year-old student from Wealthy Affiliate was able to earn $7,395 in just 1 week, which means he made more than $1k a day…all while using free traffic methods.
For more information, you can read my full review of Wealthy Affiliate.
Where to Join Wealthy Affiliate?
Wealthy Affiliate has a very simple pricing scheme. It has a free and premium membership.
If you want to feel about Wealthy Affiliate, you can sign up for the starter membership here (no credit card required). You can select to be a free member with no time limit.
And as a starter member, you can get instant access to the community, live chat, over 500 training modules, 2 classrooms, networking, commenting, 1 free website, and access to the keyword tool.

You can enjoy all these values without paying a penny.
So I strongly recommend you register a free account and see it yourself.