Are you looking for a Robert Neckelius review? If you want to make money online, you might have heard of Robert Neckelius. But you may wonder if it is a scam.
I have a passion to help people explore money-making opportunities online. Over the years, I have reviewed many programs like Robert Neckelius's Automatic Clients.
In the past week, I have done thorough research about Robert Neckelius and his course so I can tell you more about it.
As a disclaimer, I'm not affiliated with Robert Neckelius. It means I'm not paid to write this review. So you can be sure that my words are unbiased.
At the end of this review, I'll also tell you a better alternative that has enabled me to make a full-time passive income online.
In this Automatic Clients review, I'm going to cover the following.
Who Is Robert Neckelius?
Robert Neckelius is the creator of Automatic Clients. There is no much information about Robert Neckelius online.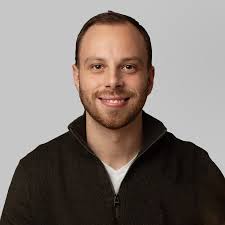 He does have a YouTube channel. At the time of writing, he has around 1.81K subscribers. He hasn't posted new videos for a year, so probably he has abandoned his YouTube channel.
So it's hard to tell if Robert Neckelius is really successful. But it seems that he knows quite a lot about online marketing. Because when you look at his sales funnel design, it's very professional.
I also look up his website Automic Clients and see that the Alexa Rank is around #139,656, which is quite high. Most of the traffic should be paid traffic though. I reckon Robert Neckelius spends a lot of money in running ads.
Anyway, let's take a look at his Automatic Clients in the next section to see if you can make money with it.
Recommendation: Here's The Best Alternative
Automatic Clients Overview
Automatic Clients is a program that teaches you how to make money online. Robert Neckelius claims to help you turn a $5 ebook sales into $5000+ sales.
The idea is that you sell a cheap ebook to capture prospects and then convert them into customers paying you thousands of dollars.
This strategy is not new as many online marketers are using this to sell their expensive courses. It works by building an email list and then upsell them with high ticket products in the sales funnel. The theory is that it is easier to sell something to someone who already bought something from you.
Robert Neckelius is implementing this strategy himself. After you buy Automatic Clients for a few dollars, he will upsell you many expensive products.
Robert Neckelius' sales funnel is like this: after you purchase Automatic Clients, you have to watch a sales video to get access to their ebook.
The claim is they're getting your account ready and they just want you to watch this video until the account is finished.
They aren't creating the account. They just want you to watch another upsell video. The upsell product is called Rapid Launch Stack.
This product only costs $197 for access to the sales funnel Robert uses. He claims it's a one-time deal, but the Rapid Launch Stack sales page can be found on Google.
Don't feel pressured to buy it right away. You might consider buying it later if you like the business model of Robert Neckelius. Before that, don't invest too much money upfront.
Internet marketers are quite familiar with this kind of upsells and that's what you'll be learning in Automatic Clients.
Furthermore, when you join Automatic Clients there are more upsells. Robert Neckelius will offer you a mentoring program that costs thousands of dollars, which I think is overpriced.
Anyway, let me tell you what you get when you buy the Automatic Clients.
Automatic Clients is very cheap because it is just an ebook. It has over 300 pages. The book has 3 parts and here's a summary for each part:
Part 1: Foundations
In the first part, you will learn the basics. Here you will learn the concepts and principles you need to succeed with the book.
This section contains the following chapters:
The ascension framework

Transition periods

How people get famous

Content product vs. consumption

3 levels of customers

Marketing vs. problem solving

Conversion velocity

A mobile first world

Compete on economics, not marketing

Dominating ad networks

Critical conversion theories

Complex copywriting simplified

Anyone who wants to succeed with internet marketing will benefit from this section.
Part 2: Implementation
In Part 2, you'll learn how to make money with the actual method.
Robert Neckelius will teach you how to sell inexpensive books and courses so that you can later convert them into high paying sales.
Here are the chapters you get in this part:
The ECA method (economics, components and assembly)

The automatic clients formula

Create your sales funnel and products

Launch checklist

Plan your high ticket products

Value bombs and the awareness bridge

Closing $5,000 to $10,000 deals

Systemic scaling

Creating vs. running offers

Removing constraints of growth

Part 3: Bonus Chapters
In the last section, you'll find some bonuses.
These bonuses include:
Becoming a grandmaster

Make a f*cking decision

Good enough is perfect

Facebook appeal script

Our best $200,000 ad

Get unstuck: the one item todo list

Our tech stack
Automatic Clients also includes a video course. There are 7 videos in total, each lasting about 90 minutes.
The Automatic Clients video course is a supplement to the ebook and covers the same material. Here's a look at each section:
7 figure math and AC formula

Your market, superpower and disruptive idea

Your acquisition offer

The awareness bridge and your profit center

Getting your first 1,000 customers

Getting your first 10 high ticket clients

Scaling and optimizing your offer
Automatic Clients Pricing
Automatic Clients is very cheap. It only costs $5. The content is quite rich and you might need a lot of time to finish it. Of course, as mentioned, Robert Neckelius will upsell you a lot of products after you purchase Automatic Clients.
The upsell products are mostly overpriced. It costs thousands of dollars if you accept the mentorship offer. While Automatic Clients offers a lot of value for a very cheap price, I don't recommend taking the upsell products.
As for the refund policy, there is a 30-day money-back guarantee, which is quite good because most cheap products do not have a refund.
Recommendation: Here's The Best Alternative
Automatic Clients Pros And Cons
Pros
Automatic Clients is very cheap. You can get it for just $5.

The ebook has 300 pages and the video course is over 10 hour. The content is rich given the cheap price.
Cons
The business model introduced in Automatic Clients is not something new. Many internet marketers are using this

There are lots of upsells. You will be forced to watch sales video and offered overpriced products.

Some information in Automatic Clients can be found on YouTube for free

There are no verified success stories of students
Is Robert Neckelius a Scam?
I cannot say Robert Neckelius is a scam. There is no evidence to say so. Actually, Robert Neckelius seems to be a great online marketer as his sales funnel of Automatic Clients is well designed.
Also, Automatic Clients is cheap, so I think it is worthwhile to take it if you want to learn Robert Neckelius's business model. But for the upsells, I don't recommend them.
Moreover, if you are new to online business and want to make money online, I don't recommend Robert Neckelius's business model. Many online marketers are using it and only a few people are successful with it.
In another word, I don't know if you can make some good money just by following what Robert Neckelius teaches you in Automatic Clients.
Besides, you have to be aware of the ad costs if you use the paid ad strategy. Overtime, Facebook ads have become more expensive and hence the margin you can get is much thinner than you think.
Now it can cost a lot of money to acquire a new lead and you may not be able to break even.
The learning curve of Facebook ads is very steep. So if you're a beginner to this, it's very risky to invest so much money in running paid ads.
That's why I always recommend people to use free traffic strategies, which Robert Neckelius doesn't cover much.
You can learn everything about free traffic strategies from a platform that I joined.
I have been making a 4-figure passive income after joining the platform, and I will tell you more in detail in the next section.
Recommendation: Here's The Best Alternative
Is There Any Better Alternative to Make Money Online?
If you are new to online business, I'd recommend you to start with affiliate marketing, which is one of the best online business models.
This is because in affiliate marketing, you can run your business almost with zero cost and achieve a steady passive income without any trouble with paid ads.

I'd recommend you to get started with the most reputable platform for affiliate marketing: Wealthy Affiliate which teaches you the real secrets of free traffic.

Wealthy Affiliate is an all-in-one platform for building your affiliate marketing business from scratch.
It offers you a free account (including a free website) with comprehensive training on SEO (free traffic methods), which enables you to get started with affiliate marketing right away without paying a penny.
But How Much Can You Earn with Wealthy Affiliate ?

A 21-year old student from Wealthy Affiliate was able to earn $7,395 in just 1 week, which means he made more than $1k a day…all while using free traffic methods.
Wealthy Affiliate has existed for 15 years and there are many success stories in the past decade.

To give you more examples, here are some of the other inspiring success stories of Wealthy Affiliate members.

Where to Join Wealthy Affiliate?
Wealthy Affiliate has a very simple pricing scheme. It has free and premium membership.
If you want to feel about Wealthy Affiliate, you can sign up for the free starter membership here (no credit card required). You can select to be a free member with no time limit.
And as a starter member, you can get instant access to the community, live chat, over 500 training modules, 2 classrooms, networking, commenting, 1 free website, access to the keyword tool.

You can enjoy all these values without paying a penny.
So I strongly recommend you to register a free account and see it yourself.