Are you curious about Melvin Soh's X-Factor Method and wondering if it's worth joining to make money online? Well, I'm here to help you out!
As an online entrepreneur, I've reviewed a ton of programs, including X-Factor Method. And just last week, I did some thorough research on it so that I could share my thoughts with you.
First off, let me say that I'm not affiliated with Melvin Soh, so you can trust that my review is completely unbiased. I wasn't paid to write this or anything like that.
So, what did I think of X-Factor Method? Well, I'll be covering everything you need to know in this review. And at the end, I'll even share a better alternative that's helped me make a full-time passive income online.
So, let's get into it!
Who is Melvin Soh?
Melvin Soh is a self-proclaimed online marketing guru based in Asia. He claims to have earned millions of dollars and to be the coach of the wealthiest and most successful marketers, coaches, speakers, and salespeople in Asia. However, there is not much information available about him on reputable media platforms, and his social media following is not very extensive.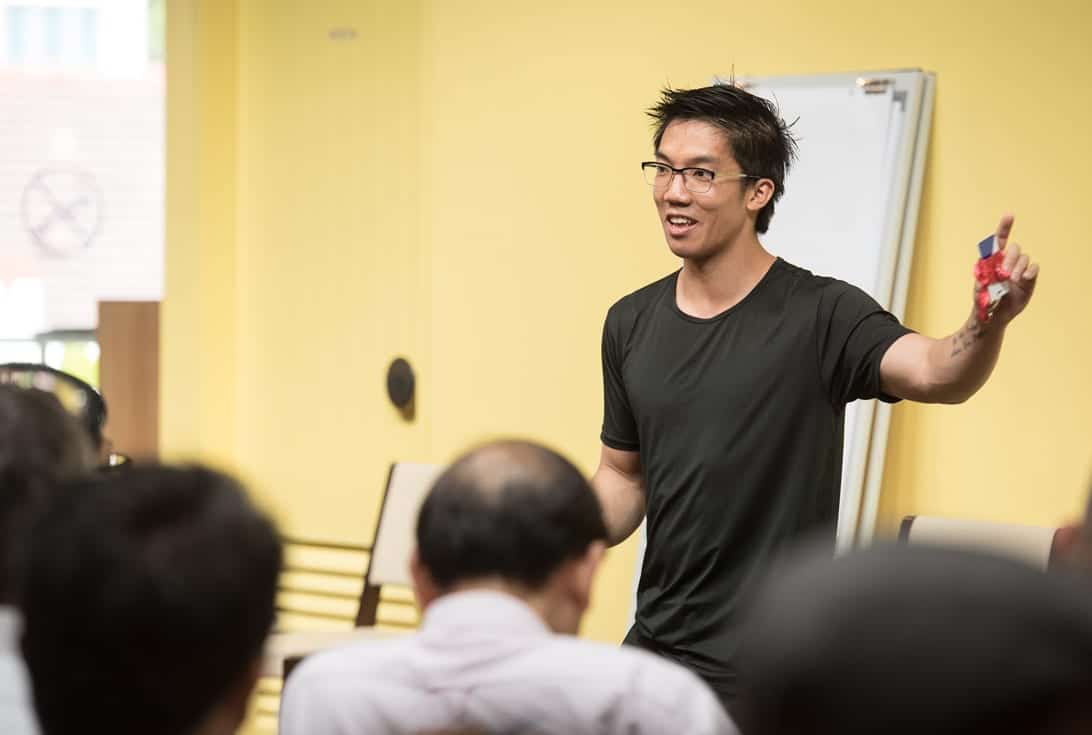 Melvin Soh is a college dropout who struggled at first until he met his mentor, Marshall Turber. He claims that after being mentored by Marshall Turber, he was able to make a five-figure income every month. Melvin Soh now teaches what Marshall Turber taught him through his so-called X-Factor Method class, which he created to help people dominate the industry.
Melvin Soh is quite active on social media, but despite his claims of success, he has not been able to attract a massive following. On Instagram, he only has 8K followers, and his YouTube channel, which has been around since 2017, has only 247 subscribers. It's hard to say if he is really as successful as he claims to be, given his lack of a substantial online presence.
Recommendation: Here's The Best Alternative
What is X-Factor Method?
Melvin Soh and his partner Josiah claim that their X-Factor Method has helped over 800 clients increase their sales. According to Melvin, he developed this method by studying the top 0.1% of successful businesses in every industry and identifying the unique X-Factor that sets them apart from the rest.
Melvin Soh believes that this X-Factor is the key to success, and he claims that he can help you find it in his course. However, there is no evidence to support his claim that he tested the X-Factor method on his own business and made millions of dollars.
Essentially, the X-Factor Method teaches you how to create a marketing message and design an offer that attracts and converts customers. While this may seem like a valuable skill, it's unclear whether the method is effective in practice.
Melvin Soh offers a free class to reveal his X-Factor method, but in reality, it's just a sales pitch without any solid information. So, if you're considering investing in this course, it's important to approach it with a healthy dose of skepticism and do your own research to determine if it's right for you.
Who is X-Factor Method For?
The X-Factor Method could be the ideal solution for individuals who are coaches, consultants, agency owners, or course creators. This online course, taught by Melvin Soh, promises to help you stand out in the market and attract more customers.
Soh claims to have a secret formula, called the X-Factor Method, which will help your business grow like crazy. If you're looking to take your business to the next level and make a bigger impact, this course might be worth checking out.
However, if you don't have a business yet, the X-Factor Method isn't for you. Instead, I recommend starting with an easy online business model, which I'll cover in more detail in the last section of this review.
Learn more:
Recommendation: Here's The Best Alternative
Praises For X-Factor Method
Learn some basics of online sales techniques
One of the main benefits of the X-Factor Method course is that you can learn some basics of online sales techniques. This can be useful if you are new to online sales and want to improve your skills.
Criticisms For X-Factor Method
No verified success stories
One of the cons of the X-Factor Method course is that there are no verified success stories of students. Although you may see some testimonials on the sales page, it's hard to trust them without proven evidence.
Not very practical information
Another downside of the course is that a lot of the information taught is not very practical. This may be frustrating if you're looking for actionable tips that you can apply to your business right away.
Bold claims without evidence
Melvin Soh makes a lot of bold claims about his success, but no verified evidence is provided. It's important to be cautious of gurus who exaggerate their revenue in order to sell their courses.
No business model taught
It's important to note that Melvin Soh doesn't teach you a business model, so if you don't have a business, this course may not be for you.
Overpriced
Lastly, the X-Factor Method course is overpriced. You can learn a lot of the information taught in the course for free online, so you may want to consider whether it's worth the investment.
Is Melvin Soh a Scam?
If you're wondering whether Melvin Soh is a scam or not, I can't confirm that he is. However, I do have some reservations about his claims and his courses.
First of all, Melvin Soh's website seems to be relatively new, and there are some blank blog posts. It doesn't look like an established website, which is a red flag for me. Additionally, his company, Enlightened Profits, has a Facebook page with only around 700 followers, and its website is blocked.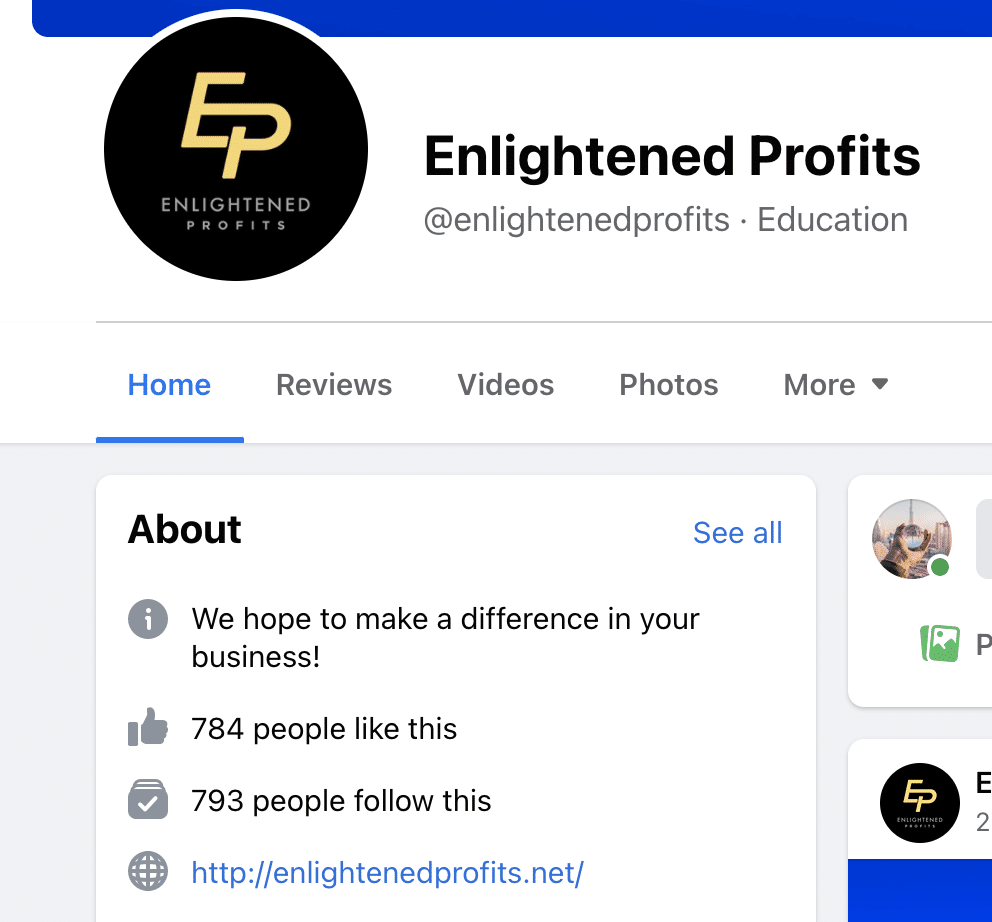 It's hard for me to believe that Melvin Soh is making millions of dollars as he claims without having an established website or a decent social media presence. I suspect that he might be making most of his money from selling online courses rather than from his actual business.
Although Melvin Soh claims that his X-Factor Method is very powerful, he fails to apply it to his own business. It's not convincing for me to pay for his expensive course if he can't even make it work for his own business.
Therefore, I don't recommend Melvin Soh's course, especially if you don't have a business yet. Instead, there are much better and easier alternatives to build a digital asset that can generate passive income for you while you sleep. In the next section, I'll tell you more about this. Keep reading.
Learn more: Make Money Online Scams: How to Avoid Them?
Recommendation: Here's The Best Alternative
Is There A Better Alternative For Making Passive Income Online?
If you're tired of wasting your time and hard-earned money on running ads or risking everything, you may be looking for a better business model that can be done as a side-hustle. Lucky for you, I have a suggestion that is easy, less time-consuming, and doesn't require handling customer service.
Have you heard of affiliate marketing? This business model allows you to run your business almost at zero cost without investing in creating or developing any products. And the best part? You can earn a decent income by promoting other people's products.
Curious about how much you can earn in affiliate marketing? Well, let me tell you about a 21-year-old student from my #1 recommended training platform for affiliate marketing, who was able to earn a whopping $7,395 in just one week! That's over $1,000 a day, using only free traffic methods and affiliate marketing.
You can check out my full review of Wealthy Affiliate here.
Now, you may be wondering how to get started. Wealthy Affiliate has a simple pricing scheme that includes a free and premium membership. You can sign up for the starter membership here, with no credit card required, and choose to be a free member with no time limit.
As a starter member, you'll have instant access to the community, live chat, over 500 training modules, two classrooms, networking, commenting, one free website, and access to the keyword tool. All of this is available to you without paying a penny!
So, I strongly recommend that you register a free account and see for yourself how affiliate marketing with Wealthy Affiliate can help you make passive income online.