If you're reading this, chances are you're curious about Legendary Marketer and their 15 Day Online Business Builder Challenge. And who wouldn't be? It's been getting a lot of buzz lately as one of the top online marketing education programs out there.
But let's cut to the chase: is Legendary Marketer the real deal, or just another scam?
Well, fear not my friend, because I'm here to give you the inside scoop on this program. As someone who's been in the online entrepreneurship game for a while now, I've seen my fair share of programs, software, and even MLMs come and go.
In this review, I'm going to break down the 15 Day Online Business Builder Challenge from Legendary Marketer, and give you my honest and unbiased opinion. And just to be clear, I want you to know that I'm not affiliated with Legendary Marketer in any way, shape, or form. So you can trust that what I'm about to tell you is the real deal.
And hey, if you're still not sold on Legendary Marketer by the end of this review, don't worry. I'll also share with you the best alternative I've found for making a full-time passive income online.
So without further ado, let's get into it!
What is Legendary Marketer?
Legendary Marketer is an online platform that teaches you all about digital marketing and how to use it to grow your business. Created by Dave Sharpe, an eight-figure affiliate marketer, this educational hub is perfect for anyone looking to take their online business to the next level.
At Legendary Marketer, you'll find a variety of online courses that are tailored to fit any type of business. Whether you're selling your own products, coaching, and consulting, creating events and masterminds, or even promoting other people's products (affiliate marketing), they've got you covered.
Speaking of affiliate marketing, it's actually the best way to start a successful online business. You don't have to worry about creating products, owning a physical business or online store, shipping products, or providing customer service. Instead, you can promote other people's products and get paid a commission on each sale you refer.
From my personal experience (and Dave's too), I've noticed that many successful Legendary Marketer students tend to be affiliates for Legendary Marketer itself. By bringing new people into Dave's funnel, they can earn some pretty big commissions if those people end up buying any upsells.
For example, let's say you refer someone to Legendary Marketer and they end up buying the $2500 blueprint upsell. Well, you could earn up to a $1000 commission.
To learn more, you can read my full review of Legendary Marketer.
Who is Dave Sharpe?
If you're into the world of online business, then you might have heard of Dave Sharpe, the founder of Legendary Marketer. If you haven't, well, he's the guy behind the 15-Day Online Business Builder Challenge. But before Legendary Marketer, Dave co-owned the now-defunct Empower Network, which was a program that mixed affiliate marketing with MLM.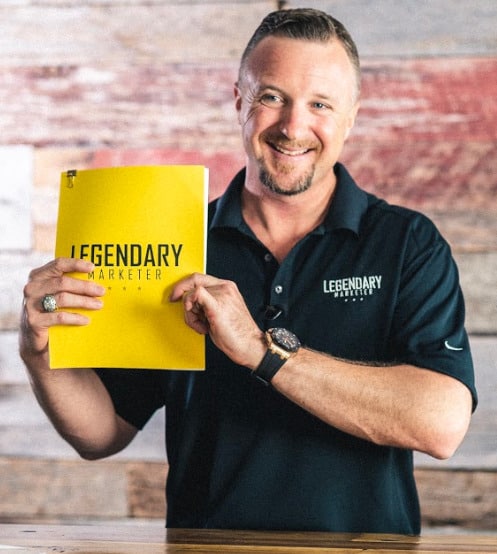 Empower Network was a pretty controversial program – some people made bank, while others lost their shirts. But no one can deny that it made some serious waves. At its peak, it was reportedly raking in over $1 million per day. That's insane!
Dave often talks about making over $200 million online, and many believe that Empower Network is where the majority of that money came from. Regardless of where the cash came from, one thing is clear: Dave knows a thing or two about online marketing and effective promotional strategies.
Thankfully, Dave's new venture, Legendary Marketer, is MUCH better than Empower Network. It's a breath of fresh air, and there's less MLM involved.
Recommendation: Here's The Best Alternative
How Does The 15 Day Business Challenge Work?
The idea behind the challenge is to help you kick-start your online business and learn all the necessary skills to make it profitable. Over the course of 15 days, you'll get to learn a lot about affiliate marketing for high-priced products. This means focusing on niches that offer big-ticket items where you can earn a lot more in commissions than if you were promoting cheaper products.
To be clear, you may not learn everything there is to know about affiliate marketing through this challenge. But the good news is that you'll still get to learn how to build a solid foundation for your online business.
The best part is that this program is really affordable at just $7, and the information you'll get is easy to understand and apply. So, if you're just starting out with your online business, this program might be worth considering.
15 Day Online Business Builder Challenge Course Breakdown
The Challenge is structured in a way that you'll only have access to the first day initially. This is a great way to ensure that you don't skip ahead and stay focused on learning the course step-by-step. Don't worry, though; the other doors will unlock as you progress through the days.
The Challenge is designed to be completed within 15 days, but you can work at your own pace and complete it in a month or even a week if you prefer. Each day includes training videos that last between five minutes to an hour max. Plus, there are quizzes, downloadable templates, and scripts to help you along the way.
Day 1: The #1 Secret To Starting & Scaling A High-Ticket Business
On the first day, you'll learn about the fundamentals of affiliate marketing, such as creating funnels and sending follow-up emails.
You'll also have the opportunity to schedule a call with a business plan advisor, a unique feature only available in this course. The advisor can answer your questions and assist you in developing a business plan, but be aware that you may be pitched with some expensive upsells.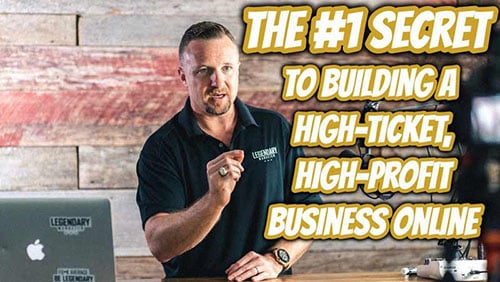 Day 2: The "Core 4" High-Ticket Business Models Online
On Day 2, Dave introduces his concept of Core 4, which includes affiliate marketing, digital products, coaching and consulting, and events and masterminds. You'll learn why these four models are the best for building a sustainable business that can give you the lifestyle you want. Investing your time and money in these four models can lead to the most significant rewards.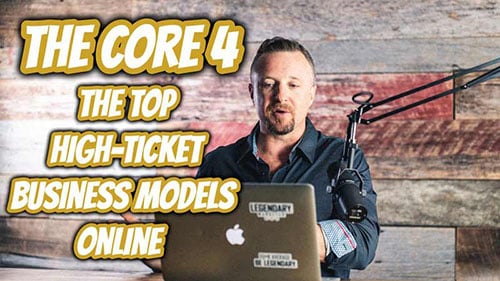 Day 3: Watch Me Build A Business In Under 30 Minutes
Day 3 is all about how quickly you can build sales funnels. Sales funnels are essential in marketing and refer to the process potential customers go through before making a purchase.
You'll find different types of funnels on the page for affiliate marketing, digital products, coaching, and masterminds. You can copy and customize them to your needs. Additionally, you can watch a video to learn more about the Legendary Marketer team, which consists of 30+ people.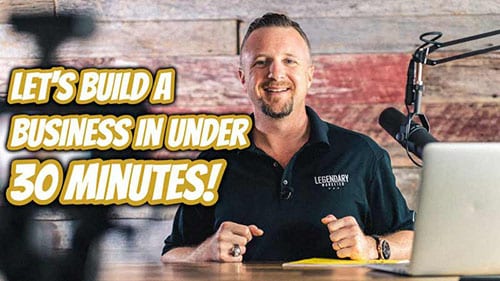 Day 4: Mastering The Inner Game of Wealth
Day 4 is all about understanding the fundamentals of wealth creation and the role that your mindset plays in building a successful business. You'll learn how to create wealth, how to invest your money, and how to use your income to generate even more income.
It's important to realize that the success of your company largely depends on the way its leaders think, so mastering the inner game of wealth is a critical component of long-term success.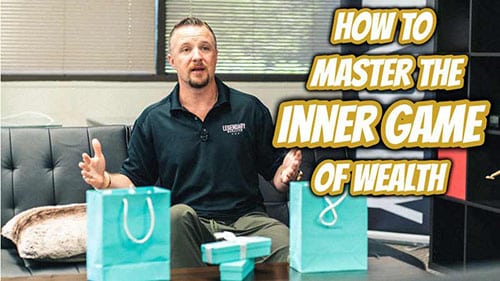 Day 5: Developing Your Business Plan
Day 5 is the big day – you'll learn how to create a comprehensive business plan that will guide you in taking action and achieving your goals. This module includes templates and examples that will help you get started, and by the end of the day, you'll have a solid understanding of what it takes to build a successful business.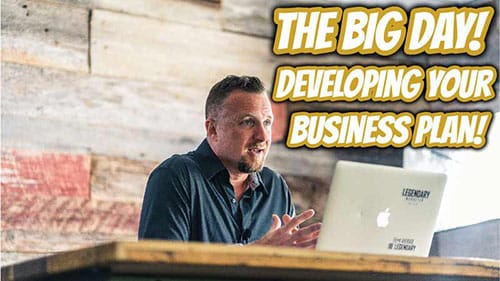 Day 6: Q&A with Dave
Day 6 is all about answering your questions and addressing any objections you may have about starting your own business. Dave spends half an hour answering member questions and sharing his expertise, and you'll also get to hear from other members about their experiences with the program and how it's helped them build successful businesses. Remember, commitment and perseverance are key to achieving your goals, and this session will help you stay on track.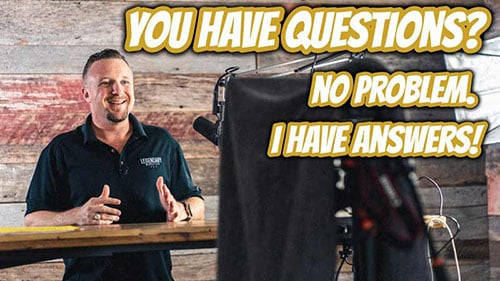 Day 7: Quitting Your Job To Build Your Business Full-Time
On Day 7, Dave talks about the possibilities of building a successful business and quitting your job to pursue it full-time. He'll share success stories from other members who have taken this leap and provide guidance on how to make this transition yourself.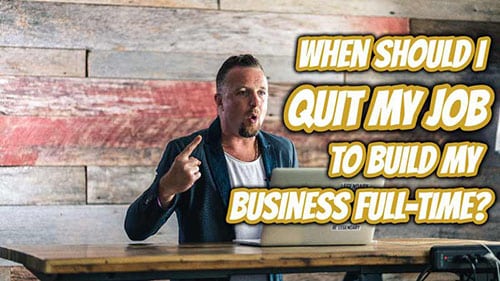 Day 8: High-Income Skills
Day 8 is all about understanding the importance of high-income skills in building a successful business. Dave explains why these skills are essential for long-term success and provides guidance on how to develop and refine them. If you want to build a high-income business, mastering these skills is crucial.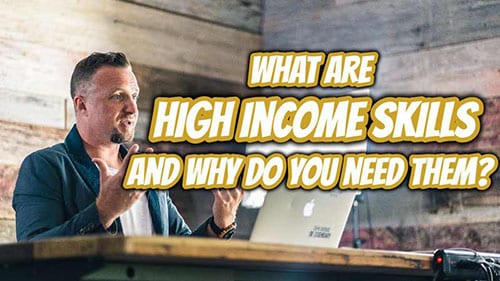 Day 9: Attracting Potential Customers through Lead Generation
On day 9, Dave will discuss lead generation, the first skill that leads to high income.
Lead generation is all about bringing in potential customers to your business and nurturing their interest until they become actual customers. There are several ways to generate leads, such as through applications, blog posts, coupons, live events, and online content.
It's important to note that a lead is someone who has shown some interest in your product or service, usually by submitting personal information for a quote, trial, or subscription. They are not random people that you call out of the blue to pitch your business to.
In this lesson, Dave will interview a marketing expert to help us better understand lead generation and how we can improve our strategies.
Day 10: The Power of Words in Copywriting
Day 10 is all about copywriting, a fascinating topic that involves the words we see on our screens. The key to writing copy is using the right words and strategies to connect with people and sell more.
If you want to generate leads, you need to write good emails that encourage people to take action. Copywriting is also essential to help people understand your business, what you can offer them, and how they can benefit from your product or service.
In this lesson, you'll learn about the most important aspects of copywriting and how to use words to your advantage.
Day 11: Mastering Sales and Presentation
On this day, you'll learn how to improve your sales and presentation skills, which are critical for success, regardless of your job. Even if you're a blogger, you're selling yourself and your content to your readers. Dave will share some tips on messaging and presenting yourself in the best possible way to acquire customers and achieve success.
Day 12: Outsourcing for Growth and Efficiency
In the early stages of your business, you might feel like you need to do everything yourself, but as your business grows, outsourcing becomes essential for efficiency and productivity. This lesson will cover the basics of outsourcing and what to look for when hiring someone to help you with your business.
Day 13: Using "OPM" To Build Your Business
This lesson is all about leveraging other people's money to grow your business. Dave will discuss how to use the OPM method to increase both potential returns and risks of investment, which can help take your business to the next level.
Day 14: 4 Ways to Avoid "Wantrepreneur Syndrome"
A lot of people want to start an online business, but only a few take the necessary steps to make it happen. Dave will share some tips on how to avoid the "wantrepreneur" syndrome and stay focused and persistent to achieve your goals.
Day 15: Your First Sale and the Journey of Your Success
Dave wraps up the 15 Day Challenge with a motivational recap to encourage you to use what you've learned and take action. He'll share tips on staying motivated and focused on your long-term goals. The focus is on making your first sale and beginning your journey towards success.
Bonus package Offered by Legendary Marketer
Bonus #1: A Customized High-Ticket Business Plan
Legendary Marketer will help you create your very own business plan, tailored to your specific needs. With this customized plan, you'll have the clarity and direction you need to achieve your goals.
Bonus #2: FB Ads Templates
Facebook is a top-notch advertising platform and Legendary Marketer will provide you with templates for some of the highest converting ads to help you get results and stay compliant.
Bonus #3: High-Ticket Email Templates
Building trust and delivering value is the key to every high-ticket purchase. Legendary Marketer will provide you with email templates to help you establish trust and deliver value to your clients.
Bonus #4: High-Ticket Video Scripts
Knowing what to say and how to say it can be overwhelming, but with Legendary Marketer's high-ticket video scripts, you'll know exactly what to say to build your brand and create a long-lasting high-ticket business.
Bonus #5: High-Ticket Phone Scripts
Legendary Marketer's powerful phone scripts will help you enroll new high-ticket clients without being pushy or salesy. These scripts will give you the exact words to say to make enrolling new high-ticket clients simple, easy, and effective.
Bonus #6: Personal 1-on-1 Business Plan Consultation With An Advisor From My Team
Legendary Marketer has an experienced and professional team of Advisors that you can book a call with to get personalized care and attention. They'll answer your questions and provide helpful tips to help you avoid costly mistakes and achieve success faster.
Bonus #7: A Copy Of My Top Converting High-Ticket Affiliate Marketing Funnel
Legendary Marketer's founder, Dave Sharpe, will load a copy of his top converting high-ticket affiliate marketing funnel into your ClickFunnels account. If you don't have a ClickFunnels account, you can take advantage of his special link to get a free trial. This is the same sales funnel page builder he uses to run all his campaigns.
Recommendation: Here's The Best Alternative
How much does the 15 Day Business Challenge cost?
The 15 Day Business Challenge only costs $7 to get started.
After completing the 15-day training, you'll have the opportunity to apply for the Legendary Marketer affiliate program. There are two versions to choose from:
Basic (which is free)

Pro (which costs $29.95 per month).
Depending on which version you choose, you can earn commissions ranging from 5-60%.
You'll also be pitched upsells to other Legendary Marketer programs during the 15-day challenge. Among them are…
Legendary Marketer's Club – $30/month or $179/year

Traffic University – $1,497

Affiliate Marketing Business Blueprint – $2500

Digital Products Business Blueprint – $2500

Coaching & Consulting Business Blueprint – $2500

Events & Masterminds Business Blueprint – $2500

Business Blueprints Starter Package – $2500

Business Blueprints With Mastermind – $4500

Business Blueprints With Coaching – $9500
There are also different Business Blueprints available that range in price from $2,500 to $9,500. Some of the Business Blueprints overlap, so be sure to check them out before making a purchase.
If you decide to invest in all of these products, you could end up spending at least $2,500 a year, which can add up quickly. Just keep in mind that you don't have to purchase everything to be successful. It's important to be mindful of your spending and to only invest in what you need.
Any Discount?
You might have seen an exit pop-up offering you a 50% discount on the 15-day challenge. Sounds good, right? But hold on a sec – it turns out that only saves you $3.50. Meh.
Refund Policy
The 15-Day Challenge sales page specifies a 30-day refund policy.
However, Legendary Marketer gets lots of complaints on BBB.org about refunds, so I don't know if you can get your money back if you're not happy.
Praise for 15 Day Business Challenge
1. Low Price To Get Started
One of the biggest pros of the program is its affordability. For just $7, you can join the 15 Day Online Business Builder Challenge and gain access to valuable resources, training, and insights that will help you kick-start your online business. This low price point makes it accessible for anyone who's looking to start an online business without breaking the bank.
2. Active and Supportive Community
Another advantage of the 15 Day Online Business Builder Challenge is its private community. You'll have access to a group of like-minded individuals who are also on the same journey as you. This community is active and supportive, providing a safe space to share your thoughts, ideas, and questions.
Recommendation: Here's The Best Alternative
Criticism of 15 Day Business Challenge
1. Hard to Verify Success Stories
One of the things that stood out to me while browsing Legendary Marketer's website was the lack of concrete success stories. While many other similar courses boast about their students' earnings with testimonials and screenshots, I couldn't find much of that on LM's site. The testimonials I did find were often vague or from new students who hadn't made much income yet. This makes it tough to know what kind of results you can realistically expect.
2. Hidden Costs
Another potential downside is the cost. The 15-Day Challenge itself is relatively affordable, but to fully implement what you learn and have a chance at earning a decent income, you'll need to spend at least $2500 per year on additional programs and upsells. That's a lot of money, especially if you're just starting out.
3. Ties to a Troubled MLM
Legendary Marketer's founder, David Sharpe, was also involved in the now-defunct Empower Network, a multi-level marketing (MLM) company that went bankrupt in 2017. While Sharpe left before the company's collapse, it still raises some red flags for those who are wary of MLMs and their potential to enrich the founders at the expense of everyone else.
4. MLM-Like Vibes
While Legendary Marketer itself doesn't have a multi-tiered commission structure like a traditional MLM, there are still some MLM-like elements that might make you uncomfortable. Many of the success stories I've seen involve people making money by convincing others to join the program, which can feel a bit like a pyramid scheme.
Is 15 Day Online Business Builder Challenge A Scam?
No, it is not a scam. The program does offer some useful training that can help you kick-start your business game. However, I have a few reservations about recommending it to you.
For starters, David Sharpe, the founder of the program, has a background in MLM, which might not sit well with some people. Plus, the Legendary Marketer platform does give off a bit of an MLM vibe. That said, it doesn't necessarily mean the program is shady.
What's more, the program comes with hidden costs and a lot of upsells that can easily rack up your bill to over $2500, which is quite a hefty sum to invest in a program that may or may not work for you.
But, my biggest concern is the lack of concrete success stories from students who have completed the program. While promoting high-ticket products that pay high commissions is okay, the products should be of value to the purchaser, and sadly, many of them are not.
Is Ther A Better Alternative?
I agree that affiliate marketing is a great business model for novices in online business. But using Legendary Marketer 15 Day Challenge's approach to do affiliate marketing requires spending a lot of money or using some expensive tools to drive traffic.
In affiliate marketing, you can actually run your business almost with zero cost and achieve a steady passive income without any trouble with paid ads. This is the approach that I like. Of course, you can disagree with me. It's a matter of preference.
If you want to learn affiliate marketing and make money with the lowest risk, I'd recommend you to get started with the best training platform Wealthy Affiliate.

It offers you a free account (including a free website) with comprehensive training on SEO (free traffic methods) which enables you to get started with affiliate marketing right away without paying a penny.
But How Much Can You Earn with Wealthy Affiliate?
A 21-year-old student from Wealthy Affiliate was able to earn $7,395 in just 1 week, which means he made more than $1k a day…all while using free traffic methods.
Wealthy Affiliate has existed for more than 10 years and there are many success stories over the years.
To give you more examples, here are some of the other inspiring success stories of Wealthy Affiliate members.
Where to Join Wealthy Affiliate?
Wealthy Affiliate has a very simple pricing scheme. It has a free and premium membership.
If you want to feel about Wealthy Affiliate, you can sign up for the starter membership here (no credit card required). You can select to be a free member with no time limit.
And as a starter member, you can get instant access to the community, live chat, over 500 training modules, 2 classrooms, networking, commenting, 1 free website, and access to the keyword tool.
You can enjoy all these values without paying a penny.
So I strongly recommend you register a free account and see it yourself.