There's been a lot of buzz around the Kindle publishing game ever since the pandemic hit, with many hopeful entrepreneurs wondering if self-publishing on Amazon could be a profitable venture. If you're one of those folks, you may have heard of Karla Marie's Fiction Profits Academy – a course that claims to provide a proven blueprint for success that's easy to replicate.
But hold up – is Karla Marie the real deal, or just another scam artist looking to make a quick buck off course sales? It's a fair question, and one I'm looking to answer in my upcoming review.
Just so we're clear, I'm not affiliated with Karla Marie in any way, nor am I being paid to write this article. I'll be diving into the nitty-gritty details of the course, including its content and overall effectiveness. Stick around to find out if this course is worth the investment!
What is Fiction Profits Academy?
Self-publishing on Amazon has become increasingly popular, and for good reason. Amazon's Kindle Direct Publishing (KDP) platform provides a simple, accessible, and flexible way for authors to enter the literary world. In addition, authors can set their own prices, earn royalties, and choose from various payment options.
Fiction Profits Academy claims to teach you everything you need to know about self-publishing with KDP. However, the course outline is not provided on the official website. There are some testimonials, but they don't offer much detail about the business model. To learn more, Karla Marie asks you to attend her workshop.
In my research, I found that Karla's approach involves hiring freelancers to help with the self-publishing process. This can include putting the books together, uploading them to Amazon, and promoting them with paid ads. While this approach might be helpful for some, others might prefer to do everything themselves.
Recommendation: Here's The Best Alternative
Who is Karla Marie?
Karla Marie is the founder of Fiction Profits Academy. She claims to have made over six figures from self-publishing books on Amazon.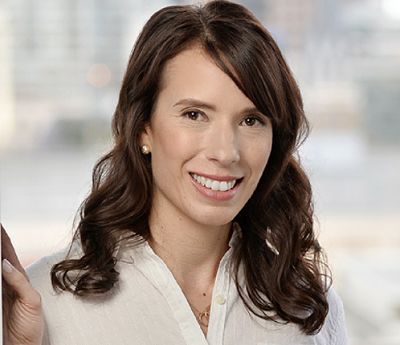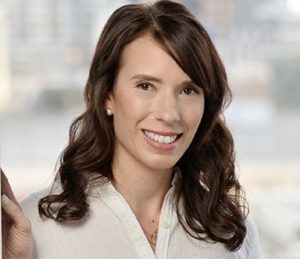 While there isn't much information available about Karla Marie to verify her earnings, it's clear that she's skilled at online marketing.
In fact, I have a hunch that Karla Marie makes more money from selling her online course than from publishing ebooks.
Like many online marketers, Karla Marie uses free webinars to attract potential customers and follow-up emails to convert them.
She also has a YouTube channel under the name Fiction Profits Academy, which has around 5.68K subscribers as of this writing. However, it looks like the channel hasn't been updated in about six months.
How does Fiction Profits Academy help you make money?
Fiction Profits Academy claims to help you make money from Amazon KDP (Kindle Direct Publishing), a service that can help you get your book in front of millions of readers without needing a traditional publisher.
Here are some things you need to know about KDP:
KDP is a self-publishing platform that allows authors to create and sell both ebooks and paperbacks without any upfront costs. Unlike traditional publishers, KDP gives authors full ownership of their books.
If you choose to publish a paperback, Amazon will handle the printing and shipping to your customer. And if you list your ebook for sale on Amazon, KDP is free, but Amazon will share the revenue with you based on the royalty option you choose and the size of your ebook file.
KDP allows you to publish as many ebooks or paperbacks as you want under one account, even using different pseudonyms. According to the KDP help page, KDP typically publishes novels, book series, children's books, comics, cookbooks, journals, poetry, and textbooks.
When it comes to royalty rates, KDP offers two options: 35% and 70%. To qualify for the 70% rate, your e-book must be priced between $2.99 and $9.99, and you will need to pay a distribution fee, or "delivery fee," for each purchase.
However, keep in mind that as a new author, you can't expect to make a lot of money from KDP, as self-published authors on Kindle typically earn only about $150 per month at the low end. This is because you also need to pay for expensive advertising costs to promote your book.
Who is Fiction Profits Academy for?
This online program is designed to help authors market and sell their books on Amazon. It's also a great resource for those who want to self-publish but don't know where to begin.
However, if you're simply looking for a get-rich-quick scheme, this program may not be for you. Self-publishing takes a lot of hard work and dedication, and there are no guarantees of financial success.
It's also important to keep in mind that self-publishing can be expensive, especially when it comes to marketing and advertising. And with the Amazon marketplace being as competitive as it is, there's no guarantee that your book will sell well.
How is the training structured?
Fiction Profits Academy is a course that teaches you how to create, market, and sell your ebook on Amazon. The course has 10 modules.
Here are what you get:
Module 1: Million Dollar Mindset

Module 2: The Basics

Module 3: Build Your Books

Module 4: The Perfect Cover

Module 5: Blurbs And Formatting

Module 6: All Things KDP

Module 7: The Perfect Launch Strategy

Module 8: Facebook Ads Mastery Course

Module 9: Creating Raving Fans

Module 10: Scaling Your Business
In addition to the core training, you will also have access to a private Facebook group where you can ask questions there.
Last but not least, Karla Marie offers weekly group coaching sessions.
Recommendation: Here's The Best Alternative
Are Fiction Profits Academy students getting results?
Karla Marie states on the sales page that her program has resulted in over $15 million in student earnings.
However, it's hard to verify these claims as there is no concrete evidence to back them up. While some reviews may feature screenshots of student success stories, there's no way to know if these results are genuine.
It's worth noting that Kindle Direct Publishing is available to anyone, meaning there are millions of books available on Amazon. As a result, it takes a significant investment in marketing to stand out from the crowd and attract readers.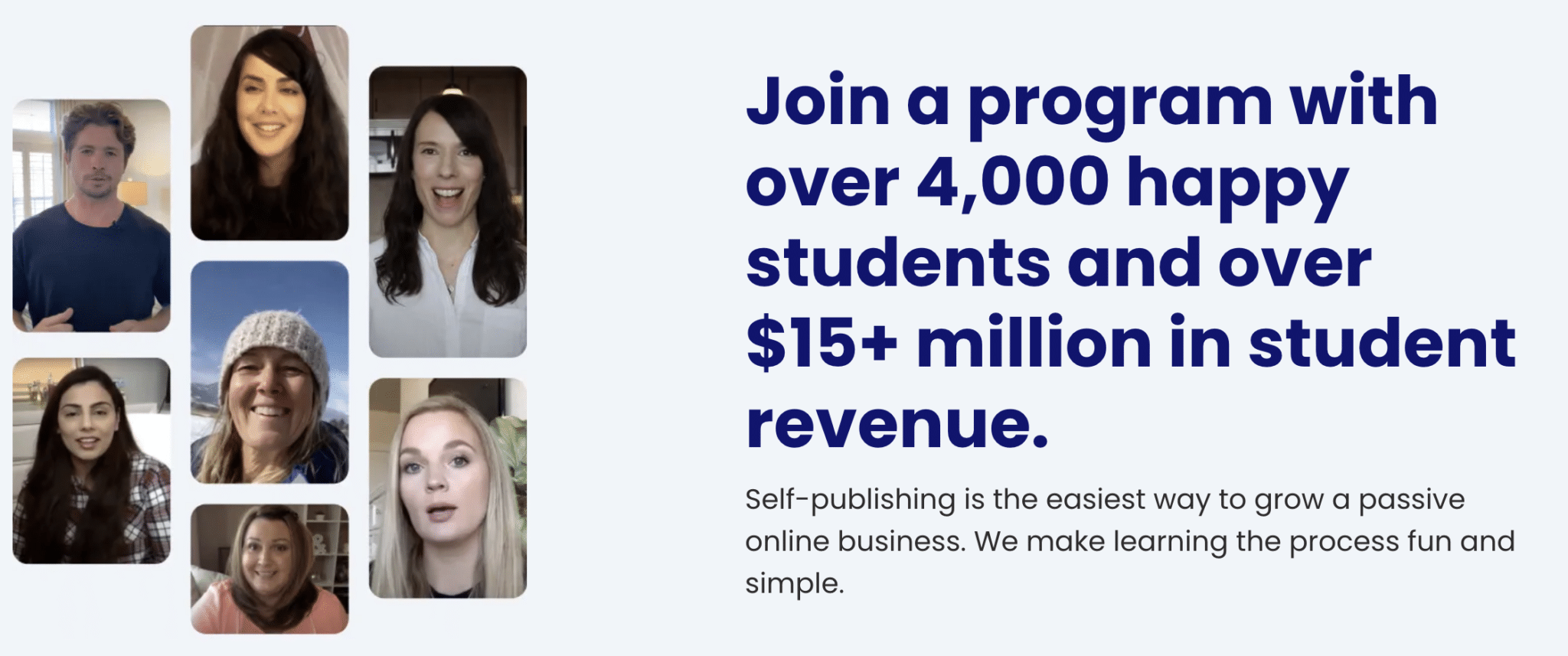 How much does Fiction Profits Academy cost?
It's listed at $1995, but if that's a bit steep for you, don't worry. You can opt for the installment plan and pay $999 per installment over the course of 3 payments.
One thing to keep in mind, though, is that there may be some additional expenses required to follow certain parts of the training. We wish we could give you more details on this, but unfortunately, we don't have all the information.
Fiction Profits Academy Discount?
Unfortunately, it looks like there aren't any current discounts available for Fiction Profits Academy.
Refund Policy
If you contact Karla's team within 24 hours of joining FPA and request a refund, you'll receive your money back without any questions asked. If you don't request a refund within this timeframe, there's still a 6-month guarantee based on your actions.
However, to qualify for the refund, you'll need to fulfill a few requirements as stated in FPA's Terms of Use. These requirements are:
You must watch all videos within the first 8 modules completely.

You must attend four one-on-one coaching calls with FPA.

You must produce and publish one lead magnet and one eBook following FPA standards.

You must launch your eBook on Amazon in accordance with FPA.

You must give it an honest and fair try.
By meeting these requirements, you can receive a refund if you feel like FPA didn't meet your expectations.
Does Karla Marie have a good reputation?
Karla Marie seems to be a legit online marketer though I can't verify her track record.
There is little evidence that her self-published novels have been successful. If she could provide proof of their publication, it would go a long way in bolstering her authority and credibility for this online course.
Overall, I'd like to believe that she is a legitimate coach. However, based on a customer review I found on Trustpilot, it seems that Karla has used some misleading marketing tactics.
The customer claims that the program's webinar is misleading and that people should not buy it. They argue that the program costs much more than the advertised $500 for two books, as there are many additional expenses, such as writers, book covers, Facebook ads, mailing, editors, and more.
He says that to complete the program, one needs to have at least $5k, with $2k going towards paying for the program and the rest towards book expenses.
He does not believe they will see their money back because the program's money-back policy requires them to have a free book and an ebook published on Amazon.
Finally, he advises people to be careful and to learn for free on YouTube instead of paying for online courses.

Praise for Fiction Profits Academy
1. Legit business model
KDP is a legitimate business model that enables you to earn money through self-publishing. With Fiction Profits Academy, you can learn how to navigate the publishing world, including formatting and editing your manuscript, designing your book cover, and marketing your book to the appropriate audience. Additionally, you'll discover how to utilize KDP's features and tools to their fullest potential.
Criticism of Fiction Profits Academy
1. Overpriced and Not Special
Let's face it: the course is expensive. And while it promises to teach you everything you need to know about making money online and creating ebooks, the truth is that you don't have to spend so much to learn these skills. There are plenty of better and cheaper alternatives out there that offer just as much value (if not more).
Moreover, the training provided by Karla Marie is not special at all. In fact, it's pretty average. So, if you're looking for a unique or innovative approach to self-publishing on Amazon, you might be disappointed with what you get.
2. Making Money is Not Guaranteed
According to Karla Marie, everyone can make money using her Fiction Profits Academy course. But that's not entirely true. Making money from self-publishing on Amazon is not easy. Because of the low entry barrier, the competition is incredibly fierce. So, even if you follow all of the advice and strategies provided in the course, there's no guarantee that you'll be able to make a significant profit.
3. Difficult Refund Policy
While the course offers a 6-month refund policy, it's not as straightforward as you might think. There are a lot of conditions that you need to meet in order to qualify for a refund. As a result, most customers are unable to get their money back, even if they're not satisfied with the course.
4. Lack of Verified Success Stories
If you're thinking of enrolling in the course, you might be looking for some success stories or case studies to help convince you that it's worth the investment. Unfortunately, the Fiction Profits Academy sales page doesn't provide any verified success stories. There are only some vague testimonials on how the program has helped people, but these could be easily fabricated or hired by the course creators to say good things about the program.
Recommendation: Here's The Best Alternative
Is Fiction Profits Academy a scam or legit?
Fiction Profits Academy isn't a scam. It is a legit program that teaches you how to publish and sell ebooks on Amazon.
However, some customers are complaining about various aspects of the program, including the 6-month refund policy that does not allow for a refund, misleading information in the webinar, and hidden expenses that are not disclosed upfront.
Issue 1: Refund Policy
One customer of Fiction Profits Academy complains that despite spending a fortune on Facebook ads, they have not earned a dime from their 15 non-fiction eBooks published through the program. When they tried to request a refund, they were refused, as the program's refund policy does not allow for refunds under any circumstance. The customer is frustrated that they complied with the policy, but the lack of integrity shown by the program has led them to question its legality.
Issue 2: False Promise of Payment
Another customer states that they were almost sold on the program until they realized that the promise of $500 if you stay until the end of the program is false. The customer believes that if the program lied about this, they cannot be trusted to deliver on any of their promises.
Issue 3: Hidden Expenses
One customer also warns against buying the program, as they found the webinar to be misleading. While the program claims that you only need to spend $500 on two books to get started, the reality is that there are many hidden expenses involved, such as book covers, writers, editors, Facebook ads, mailing, booksprout, and subscriptions for mailing lists and reviewers' page ads.
The customer estimates that to complete the program, you would need to have at least $5,000, including the $2,000 cost of the program itself. They believe that the program should be more upfront about the true cost and time commitment involved.
Overall, while I think Fiction Profits Academy is legitimate, you should be wary of their refund policy, promises and hidden expenses.
5 Challenges of Self-Publishing on Amazon
1. Lack of an Integrated Marketing Strategy
One of the biggest challenges of self-publishing on Amazon is the lack of an integrated marketing strategy. Unlike working with a traditional publisher, you won't have access to the same level of support in developing a marketing and press strategy prior to publication. This means that even if you're able to get your book published, you'll still need to work hard to convince readers to buy it.
2. Difficulty with Reviews
In today's literary landscape, reviews are incredibly important for getting your book noticed. Unfortunately, Amazon only allows paid customers to leave reviews. This means that even if you give away your book for free, readers won't be able to leave an honest review on the site. Since reviews are used by Amazon's algorithm to determine which books will be most visible to readers, this can be a serious setback.
3. Exclusivity Clause
Another potential drawback of self-publishing on Amazon is the exclusivity clause. If you sign up for KDP Select, which is one of Amazon's publishing options, your book will only be available in digital form through KDP. This means that if a digital version of your book is already available elsewhere, you'll need to remove it before publishing through KDP Select.
4. Algorithm Changes
Amazon's algorithm has changed recently, making it more difficult for self-published authors to get noticed unless they're willing to pay for ads. This can make it challenging to succeed with Kindle Publishing, and it's important to be aware of these changes before diving in.
5. Lack of Control over Pricing
Finally, it's worth noting that self-publishing on Amazon means giving up control over the pricing of your eBook. While you'll still receive a 70% royalty rate, you won't be able to control the retail pricing. This can lead to situations where you're only earning a few cents per sale, which can be discouraging.
Is there a better way to make money online?
If you really want to make a stable and secure stream of passive income, I would suggest you start an affiliate marketing business online instead.
Affiliate marketing is perfect for anyone who is new to online business.
In fact, of all the online business models I've tried, affiliate marketing is the easiest and most rewarding so far.
In affiliate marketing, you can actually run your business almost with zero cost and achieve a steady and sustainable passive income to pay for your bills. You don't need any initial capital and can even do it as a side hustle.
And if you really want to learn affiliate marketing and build a business from scratch, I'd recommend you to get started with the most reputable platform for affiliate marketing: Wealthy Affiliate.
Wealthy Affiliate is an all-in-one platform for building your affiliate marketing business from scratch. It offers you a free account (including a free website) with comprehensive training on SEO (free traffic methods), which enables you to get started with affiliate marketing right away without paying a penny.
But How Much Can You Earn with Wealthy Affiliate?
A 21-year old student from Wealthy Affiliate was able to earn $7,395 in just 1 week, which means he made more than $1k a day…all while using free traffic methods.
For more information, you can check out my full review of Wealthy Affiliate.

Where to Join Wealthy Affiliate?
Wealthy Affiliate has a very simple pricing scheme. It has a free and premium membership.
If you want to feel about Wealthy Affiliate, you can sign up for the free starter membership here (no credit card required). You can select to be a free member with no time limit.
And as a starter member, you can get instant access to the community, live chat, over 500 training modules, 2 classrooms, networking, commenting, 1 free website, access to the keyword tool.

You can enjoy all these values without paying a penny.
So I strongly recommend you to register a free account and see it yourself.