In today's digital era, YouTube has emerged as a powerful platform for content creators to express their passions, share knowledge, and build a dedicated audience. However, with the ever-increasing number of channels and videos, standing out and monetizing your content can be a daunting task. That's where Jet Video Academy comes into the picture.
In this review, we will explore the ins and outs of Jet Video Academy, evaluating its potential to help you achieve success on YouTube and earn a passive income.
What Is Jet Video Academy?
Jet Video Academy is an online educational platform that aims to teach individuals how to start and grow their YouTube channels effectively. Created by Greg Kononenko and Alen Sehovic, the academy offers comprehensive training modules designed to equip aspiring YouTubers with the skills and strategies needed to generate income through views, ad revenue, and affiliate marketing.
Who Created Jet Video Academy?
Jet Video Academy was founded in 2020 by Greg Kononenko and Alen Sehovic. Greg, known for his successful YouTube channel @CaffeinatedBlogger, is an experienced SEO specialist, digital marketer, and blogger.
With a monthly viewership of over 400,000, Greg has valuable insights into the world of YouTube and aims to share his knowledge to help others achieve similar success. Alen Sehovic, the creator of the @SmartMoneyTactics channel, has a background in the finance industry and offers expertise in making money online.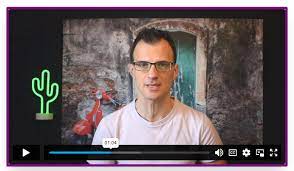 Recommendation: Here's The Best Alternative
How Does Jet Video Academy Help You Make Money?
Jet Video Academy focuses on teaching strategies to maximize your earning potential on YouTube. The course covers various aspects of YouTube channel growth and monetization, including:
Niche Selection:

Identifying profitable niches and understanding how different types of channels can generate ongoing income.

Video Optimization

: Creating high-quality, engaging, and visually appealing videos that stand out among the competition.

SEO Techniques

: Mastering YouTube SEO through keyword research, optimizing titles, descriptions, and tags, and leveraging trending topics.

Monetization Strategies

: Exploring beyond traditional ad revenue and delving into affiliate marketing, sales funnels, and product promotion.

Channel Growth

: Learning techniques to increase subscribers, boost views, and drive traffic to your channel.
Learn more: legit ways to make money online.
Recommendation: Here's The Best Alternative
What's inside Jet Video Academy?
Jet Video Academy offers a comprehensive curriculum divided into ten modules, covering everything from the basics to advanced strategies. Let's take a closer look at each module:
The Basics

: This module provides an overview of YouTube monetization, with a breakdown of Greg's and Alen's channels and how they generate income. It also includes access to a private mentorship group.

Equipment

: Learn about the essential equipment needed to start your YouTube channel and discover free software for video recording and editing.

Niche Selection

: Explore different channel types and their potential for passive income. Understand the various ways YouTubers make money beyond ad revenue.

Channel Setup

: Uncover the critical step that can boost your views and traffic, increase subscriber numbers, and customize your channel's settings and branding.

Creating Quality Content

: Master the art of creating evergreen content, finding low-competition keywords, and crafting compelling titles and thumbnails.

Maximizing Video Performance

: Discover techniques to boost video performance, optimize descriptions and tags for better search rankings, and maximize revenue with minimal additional effort.

Maximizing Your Profits

: Learn how to get monetized quickly, leverage affiliate marketing to increase revenue, and discover strategies to outperform channels with larger subscriber bases.

YouTube Shorts Secrets

: Dive into the world of YouTube Shorts, exploring how these super-viral short videos under 60 seconds can explode your channel's growth.

YouTube Studio and Analytics

: Utilize YouTube Analytics to understand why your best-performing videos succeed and replicate that success. Learn how to generate endless video topic ideas and evaluate your channel's performance.

Getting Your First 1,000 Subscribers Fast

: This module provides step-by-step guidance on gaining your initial 1,000 subscribers quickly. It also covers leveraging community posts and YouTube stories and achieving the 4,000 watch-hours necessary for ad revenue.
Recommendation: Here's The Best Alternative
Who Is Jet Video Academy For?
Jet Video Academy caters to aspiring YouTubers who want to monetize their channels and generate passive income. Whether you're a beginner looking to start from scratch or an experienced YouTuber seeking advanced strategies, the academy offers valuable insights and techniques to elevate your YouTube journey.
How Much Does Jet Video Academy Cost?
Jet Video Academy is priced at $497 for access to the entire course. However, discounted rates are available, and you can obtain the course for as low as $77 through affiliate links. It's important to note that the price may vary over time, so it's worth checking the current pricing on the official website.
Recommendation: Here's The Best Alternative
Is Jet Video Academy a Scam?
Given the numerous online courses claiming to teach YouTube success, it's natural to question the legitimacy of Jet Video Academy. While we cannot dismiss the existence of scams in the digital world, Jet Video Academy has garnered a positive reputation within the YouTube community. Greg Kononenko and Alen Sehovic, the course creators, have successfully implemented the strategies they teach, showcasing their own channels as evidence of their expertise.
Praises About Jet Video Academy
Structured Curriculum: Jet Video Academy offers a well-organized and comprehensive curriculum that covers various aspects of YouTube channel growth and monetization.

Experienced Instructors: The course is led by Greg Kononenko and Alen Sehovic, successful content creators on YouTube, who share their real-life experiences and strategies.

YouTube SEO and Monetization: The academy focuses on teaching effective YouTube SEO techniques and explores monetization strategies beyond traditional ad revenue.

Practical Insights: Students appreciate the practical examples and insights shared by the instructors, which validate the effectiveness of the strategies taught.

Mentorship and Community: Jet Video Academy provides access to a private mentorship group, offering additional support and networking opportunities with like-minded individuals.
Criticisms About Jet Video Academy
Cost: The price of Jet Video Academy can be relatively high, especially for those on a tight budget, although discounted rates may be available.
Free Information Available: Some argue that much of the information taught in the course can be found for free online, making the course less appealing to those seeking free resources.
Saturated YouTube Market: There are concerns about the saturated nature of the YouTube market, with many channels competing for attention, potentially making it challenging to achieve success.
Recommendation: Here's The Best Alternative
Should You Join Jet Video Academy?
Deciding whether to join Jet Video Academy depends on several factors. If you're a motivated individual seeking a structured course to kickstart your YouTube journey or enhance your existing channel, the academy offers valuable insights and strategies. The expertise of Greg Kononenko and Alen Sehovic, along with their success stories, adds credibility to the course. However, if you prefer to navigate the YouTube landscape independently or are constrained by a tight budget, you may find alternative free resources online.
Conclusion
In conclusion, Jet Video Academy provides a comprehensive and structured approach to YouTube success. By leveraging the knowledge and experience of successful content creators, you can gain valuable insights, master YouTube SEO techniques, and explore diverse monetization strategies. Remember that success on YouTube requires consistent effort, dedication, and the ability to adapt to an ever-evolving platform. If you're willing to invest the time and energy, Jet Video Academy can serve as a valuable tool on your path to YouTube success.
Recommendation: Here's The Best Alternative
Is There A Better Alternative?
If you're on the lookout for a reputable alternative to Jet Video Academy, you might want to consider Wealthy Affiliate, a comprehensive platform designed to help you build a successful affiliate marketing business from scratch.
Signing up for Wealthy Affiliate's free starter membership doesn't require any credit card information. You can explore the platform at your own pace without worrying about any unwanted charges.
Learn more: wealthy affiliate review.