Have you ever seen Aidan Booth online? You may wonder, "is Aidan Booth a scam?"
In this review of Aidan Booth, I will tell you everything about him and his courses.
Since I'm NOT affiliated to Aidan Booth or paid to write anything for Aidan Booth, you can be sure that my review is honest and unbiased.
In this review of Aidan Booth, I will cover the following:
Who is Aidan Booth?
Aidan Booth comes from New Zealand. He is an online marketer that travels around the world. In recent years, he's living with his family in Argentina.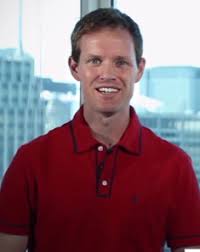 He specializes in the area of niche marketing although he is knowledgeable in many other areas of online marketing. Unlike other online course instructors, he has quite a lot of courses on different topics.
Aidan Booth Net Worth
Aidan Booth didn't disclose his actual financial status. It's not possible to know exactly his net worth. But one thing is certain, he's a successful online marketer.
A good guess of Aidan Booth's Net Worth would be around 7-8 figures per year. Of course, that's not the net profit. But you can tell he is quite wealthy in general sense.
Is Aidan Booth a Scam?
Some people do complain that Aidan Booth's courses are overpriced. That's quite subjective actually. While you can learn a lot of information from Aidan's course, some people may think it is not worth the price. But it really depends on how you think. After all, the information you got from Aidan Booth has been tested and proven to work to make money.
So I would not say Aidan Booth is a scam. It's true that not every student of his course is successful. Some people even lose money after following his strategies. But in business, there's no exact formula of success. And there are many factors to take into account when deciding if it is the fault of the person himself or the course information.
So if you ask me, "Is Aidan Booth a scam?" I would say absolutely not. Scammers cannot make big money like Aidan Booth. His business model is based on subscription, so it's not possible that he can scam people for a long time.
Products Offered by Aidan Booth
Unlike other course creators who only create one course, Aidan has created a lot of courses to share his knowledge over the years. And some courses are not available now.
One interesting thing is that Aidan's courses are not always available. Some of them are only open for a week and do not open again.
And he doesn't repurpose the content or simply rebrand the course to make it look like a new course. That's why people love his courses and enrol immediately when it is open. Aidan is able to sell quite a lot within just one week of launching a course. Very few course creators can do this.
In the following section, I will review some of his courses that are still available at the moment.
Training Courses Created by Aidan Booth
At this moment, Aidan Booth does not have training courses running. Because as mentioned, Aidan's courses either only run once a year or just open for one or two weeks.
The courses are different every year. Due to the "limited time" enrolment, Aidan's courses usually are able to be sold very quickly. That's probably one of Aidan's marketing strategies.
At this moment, I'm not sure when Aidan will launch the next training course.
Marketing Tools Offered by Aidan Booth
Apart from training courses, Aidan also offers tools including web hosting and an Amazon FBA tool. For the Amazon FBA tool, it does not relate to any of Aidan's training courses, but that works very well.
For web hosting, he is actually a reseller for a company. The hosting is of good quality but quite expensive to most people.
The Blueprint Academy Review
The Blueprint Academy is a personalised coaching program. This one has very limited seats available although Aidan just intentionally creates scarcity.
I just know some people who took Aidan's personalised training and had a good review of it. You can acquire in-depth or advanced marketing knowledge from Aidan in the personalised coaching.
Online Marketing Classroom Review
The Online Marketing Classroom is Aidan's main product. There are many training videos, cheatsheets and other materials inside so that you'll know everything you need about online marketing.
So if you are a newbie and enrol in the Online Marketing Classroom, you will learn how to drive traffic, how to optimise conversion rate, how to create sales funnels, how to choose and market products and many other basic stuff of online marketing.
Once you enrol in the Online Marketing Classroom, you will get access to everything. It's not like other similar programs that drip-feed content to you. You can choose whatever you want to learn without restrictions.
In the Online Marketing Classroom, you'll also find Seven Clayton, who is also a contributor of this program.
The Kibo Code Review
Steve Clayton also partnered with Aidan Booth to create the Kibo Code. This course aims to teach you some special strategies of eCommerce. They claim these strategies can help you make millions of dollars. And the amazing thing is that the Kibo Code would teach you how to do eCommerce without relying on Facebook ads and worry about product suppliers.
But at this time, the Kibo Code is not open for enrollment. But probably it will be released again in the future.
Is there a Better Alternative to Aidan Booth?
Although Aidan does create some quality courses, they are not cheap. You would need to invest a large sum of money before getting started. Many people may not feel comfortable because of this.
Also, Aidan's courses are only available for some time. Some of them even disappear forever after one launch. So you may worry that the course content will not be updated and you won't get enough support later on.

If you are new to online business, you may ask if there is a better alternative to Aidan Booth's courses or business models.
Yes, I would suggest you getting started with affiliate marketing on my #1 recommended training platform. It is far easier and less time consuming as you don't even need to handle customer service.
In affiliate marketing, you can run your business almost with zero cost. Most importantly, you don't need to invest in creating and developing any products.
But How Much Can You Earn in Affiliate Marketing?
A 21-year old student from my #1 recommended training platform of affiliate marketing was able to earn $7,395 in just 1 week, which means he made more than $1k a day…all while using free traffic methods and affiliate marketing.
Wealthy Affiliate has existed for more than 10 years and there are many success stories over the years.
To give you more examples, here are some of the other inspiring success stories of Wealthy Affiliate members.
Where to Join Wealthy Affiliate?
Wealthy Affiliate has a very simple pricing scheme. It has free and premium membership.
If you want to feel about Wealthy Affiliate, you can sign up for the starter membership here (no credit card required). You can select to be a free member with no time limit.
And as a starter member, you can get instant access to the community, live chat, over 500 training modules, 2 classrooms, networking, commenting, 1 free website, access to the keyword tool.
You can enjoy all these values without paying a penny.
So I strongly recommend you to register a free account and see it yourself.