Does High Ticket Affiliate Accelerator work? Is it a scam?
I saw many people talking about this program but I was sceptical about it because most of the good reviews are the affiliates of it. That's why their words are biased.
I have done in-depth research about High Ticket Affiliate Accelerator in the past week. So I can tell you everything you need to know about this program.
As a disclaimer, I'm not an affiliate of High Ticket Affiliate Accelerator. That means I'm not paid to write this review, so you can be sure that my opinions are unbiased and honest.
At the end of this article, I'll also tell you a better alternative which I joined to make a 4-5 figure passive income every month.
Here's what I'm going to cover in this High Ticket Affiliate Accelerator review to help you make a more informed decision.
What is High Ticket Accelerator?
High Ticket Accelerator was created by Joshua Elder. It is a program that teaches people how to do affiliate marketing and sell high ticket products.
This is how it works. You will learn to choose a niche which can be a broad, targeted or micro-niche.
After that, you will have to find a high ticket product in your niche and promote it using different marketing channels. For example, you can promote it on YouTube, Facebook, Google and other platforms.
Joshua Elder will teach you the sales funnel of setting up videos, ads and websites to capture people's emails and sell the high ticket products to them via email marketing.
Recommendation: Here's The Best Alternative
Who is Joshua Elder?
You may wonder who is Joshua Elder and why he is teaching people affiliate marketing. Joshua Elder is a successful affiliate marketer.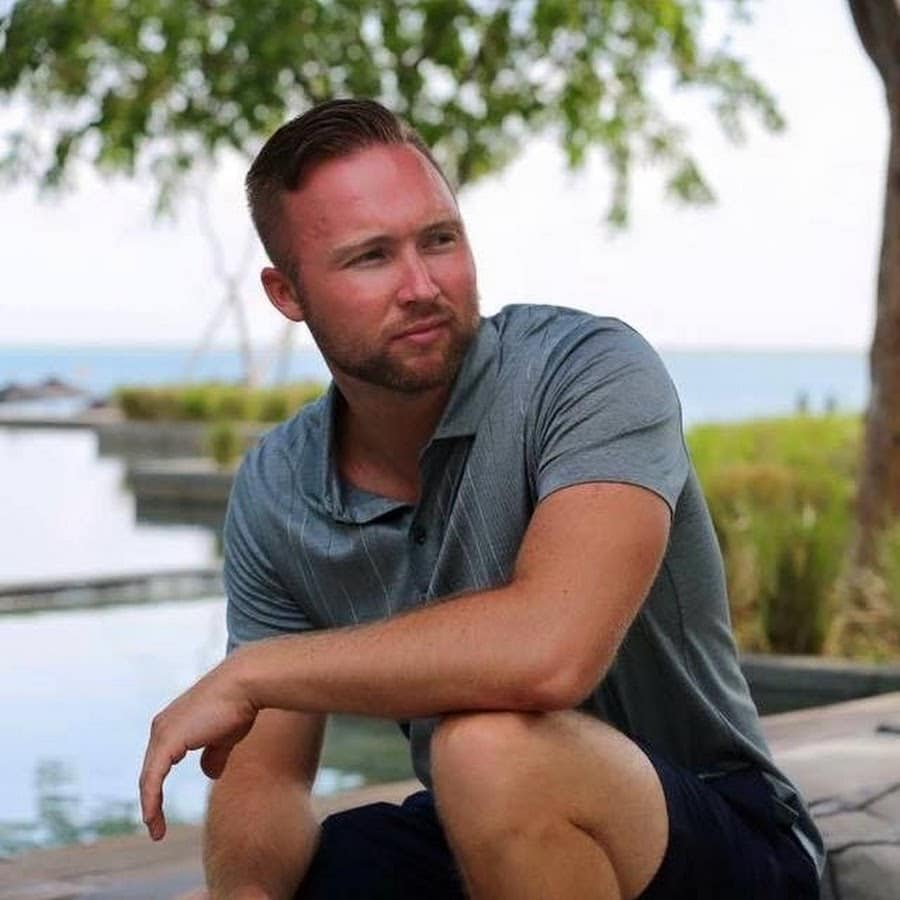 He is quite active on YouTube where he runs ads and creates YouTube videos to talk about affiliate marketing. At the time of writing, he has around 81.3K subscribers on YouTube.
You can learn some useful information from some of his videos. However, I watched some videos of him teaching some vague or illegitimate strategies that I don't feel right.
High Ticket Accelerator Pricing
The High Ticket Accelerator is not cheap. It costs $1,497 to join. There are some optional upsells after you join such as ClickFunnels and other programs.
Personally, I don't like upsells especially when you have already paid so much for joining the program.
Actually, I think the whole program is overpriced because there are better and cheaper alternatives, which I will tell you more at the end of this article.
Is High Ticket Affiliate Accelerator a Scam?
High Ticket Affiliate Accelerator is not a scam. At least, I cannot find sufficient evidence to prove that. However, it doesn't mean I recommend High Ticket Affiliate Accelerator.
So can you make money with High Ticket Affiliate Accelerator? I don't have a certain answer to this. It's not easy to sell high-ticket products to people because to get people to pay so much money, you have to earn the trust of them.
And it takes a lot of time to build such a relationship with your audience. Personally, I don't promote high ticket products because it is much more difficult than you thought.
Moreover, Joshua Elder teaches people to run paid ads to drive traffic, which I don't feel right when it comes to affiliate marketing.
It costs thousands of dollars to run Facebook ads. Facebook ads are getting more and more expensive and hence the margin you can get is thinner. If you are a beginner at this, it's very risky to invest so much money in running paid ads.
That's why I always recommend people to use free traffic strategies, which High Ticket Affiliate Accelerator doesn't cover much.
Moreover, as mentioned, High Ticket Affiliate Accelerator is overpriced. You can learn everything Joshua Elder teaches you on a much cheaper but better alternative platform that I highly recommend.
I have been making a 4-figure passive income after joining this alternative platform, which I will tell you more in detail in the next section.
Is There Any Better Alternative to High Ticket Affiliate Accelerator?
I agree with Joshua Elder that affiliate marketing is one of the best online business models. This is because in affiliate marketing, you can run your business almost with zero cost and achieve a steady passive income.

However, instead of High Ticket Affiliate Accelerator, I'd recommend you to get started with the most reputable platform for affiliate marketing: Wealthy Affiliate.

Wealthy Affiliate is an all-in-one platform for building your affiliate marketing business from scratch. It has been established for more than 15 years and has been time-tested to work.
It offers you a free account (including a free website) with comprehensive training on SEO (free traffic methods), which enables you to get started with affiliate marketing right away without paying a penny.
But How Much Can You Earn with Wealthy Affiliate?

A 21-year old student from Wealthy Affiliate was able to earn $7,395 in just 1 week, which means he made more than $1k a day…all while using free traffic methods.
As mentioned, Wealthy Affiliate has existed for 15 years and there are many success stories in the past decade.

To give you more examples, here are some of the other inspiring success stories of Wealthy Affiliate members.

Where to Join Wealthy Affiliate?
Wealthy Affiliate has a very simple pricing scheme. It has a free and premium membership.
If you want to feel about Wealthy Affiliate, you can sign up for the free starter membership here (no credit card required). You can select to be a free member with no time limit.
And as a starter member, you can get instant access to the community, live chat, over 500 training modules, 2 classrooms, networking, commenting, 1 free website, access to the keyword tool.

You can enjoy all these values without paying a penny.
So I strongly recommend you to register a free account and see it yourself.