So you're thinking about starting a dropshipping business and wondering if Gabriel Beltran's Ecom Millionaire course is worth your time and money? Well, let me share with you my thoughts on the program.
Now, before we dive in, let's just keep in mind that Beltran claims to have made millions from eCommerce. But, as with any income claims on the internet, it's always wise to take it with a pinch of salt.
As an internet entrepreneur, I've reviewed hundreds of online courses, software, and even MLMs over the years. And, just so you know, I'm not affiliated with Gabriel Beltran, so my review is completely honest and unbiased.
So, in this article, I'll cover everything you need to know about the Ecom Millionaire course. And, at the end, I'll even share with you a better alternative that helped me make a full-time passive income online.
Who is Gabriel Beltran?
Gabriel Beltran is a former car salesman turned successful entrepreneur. Bored with his 9-to-5, Gabriel started exploring other opportunities online and stumbled upon dropshipping.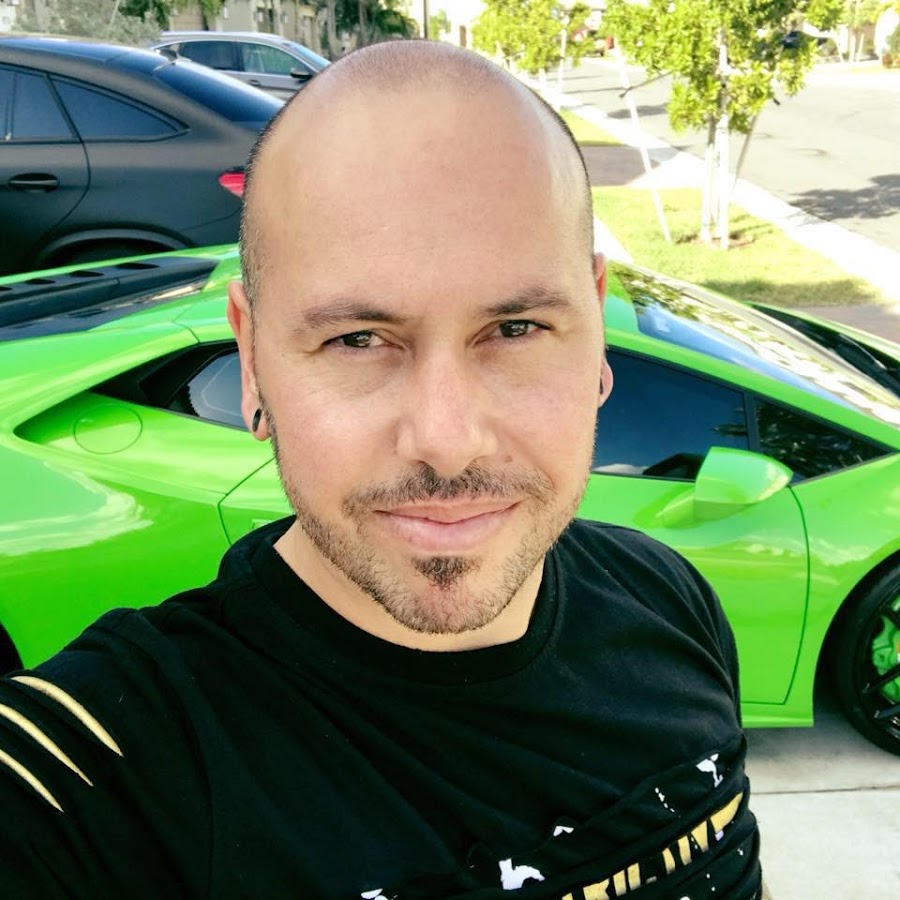 For those unfamiliar, dropshipping is simply selling physical products without holding any inventory – you source products from overseas and have the supplier ship directly to your customers.
Believe it or not, Gabriel has made multiple 7-figure incomes from dropshipping and attributes his first big success to a music light bulb, generating a whopping $400K in sales revenue. Impressive, right?
Now, Gabriel is giving back by creating e-commerce courses to teach students how to sell products online using Facebook ads. He's pretty active on social media too, with 388K followers on Facebook and 5.6K subscribers on YouTube.
Recommendation: Here's The Best Alternative
What is The Ecom Millionaire?
The Ecom Millionaire course promises to teach you the ins and outs of dropshipping, from setting up your online store to finding hot products and scaling your business. Gabriel Beltran is the mastermind behind the course and he's no stranger to the game, with a rumored successful background in dropshipping.
Now, let's keep it real, just because you enroll in the course doesn't mean you'll automatically start raking in the cash. eCommerce is a tough market and with big players like Amazon, Walmart, and eBay, you'll need to convince people to shop with you instead. But, if you're new to the game, The Ecom Millionaire course might just give you the upper hand.
How much does The Ecom Millionaire cost?
So, on Gabriel Beltran's website, the price of his course isn't readily available. To find out, you gotta book a call with him and his team.
I've come across courses like this before where they don't show the price or offer an instant checkout option. Usually, these courses end up costing a ton of dough, way more than they're worth.
Just so you know, there are plenty of other options out there that'll teach you all about dropshipping, but won't break the bank.
Pros
1. Gabriel Beltran knows what he's talking about
The course creator, Gabriel Beltran, has got experience in the dropshipping game, which is a big plus. You can trust that the information he's sharing is based on real-life experience.
2. Get a solid understanding of the basics
The course covers all the basics you need to know to get started with dropshipping. Whether you're a complete beginner or just need a refresher, you'll leave the course with a solid understanding of how it all works.
3. A well-structured learning experience
The course is laid out in a clear and organized manner, so you won't get lost or feel overwhelmed. The structure makes it easy to follow along and understand the information being presented.
Cons
1. Most of the information is free on Youtube
Most of what's taught in the course can be found for free on YouTube. While you might not get the same level of organization or depth as the paid course, it might be worth checking out YouTube first before shelling out any money.
2. Lack of verified success stories
Unfortunately, there aren't many verified success stories of students who've taken the course. This might make it difficult to gauge the effectiveness of the course and the skills you can expect to learn.
3. The course is overpriced
Let's face it, The Ecom Millionaire isn't cheap. If you're on a tight budget, it might not be the best choice for you. There may be other courses that offer similar information at a lower cost.
4 Limited traffic methods
The course primarily focuses on teaching Facebook ads to drive traffic to your store, but doesn't cover other methods of getting traffic. So, if you're looking for a more comprehensive guide to getting traffic to your store, this course might not be the best fit.
5. No refund
Unfortunately, there's no money-back guarantee with The Ecom Millionaire, so you're taking a bit of a risk with your investment.
Recommendation: Here's The Best Alternative
Is Gabriel Beltran a scam?
So, let's get straight to the point: is Gabriel Beltran a scam? Based on what we know, there isn't enough evidence to say that he is. But hold up, that doesn't mean I'm endorsing his course either.
In my opinion, Gabriel makes most of his cash from selling online courses rather than dropshipping. Don't be fooled though, dropshipping is a lot tougher than it seems. Gabriel doesn't mention a lot of the issues you'll face because, like most gurus, he wants to sell you his course by making everything seem so easy.
In the next section, I'll give you the real deal on the problems Gabriel won't tell you about dropshipping.
Why I Quit Dropshipping?
I also did dropshipping before, so I can tell you that dropshipping has become increasingly difficult.
Here are a few points why I quit dropshipping:
1. Financial Gamble
Starting a dropshipping store can be risky business because you need to advertise to sell anything. And those marketing costs from Facebook ads can eat up your profits. It can take weeks or even months just to break even and show any profit, which is a big financial risk to take.
2. Facebook Ads: Costly and Challenging
Most dropshippers find that the total cost of Facebook ads will account for at least 30% of their sales. But the problem is, Facebook ads often become less effective after your target audience has been exhausted, and you may have to increase your budget.
Facebook's ad costs have risen 90% YoY, and the learning curve for Facebook ads is steep, with its algorithm constantly changing. Running Facebook ads without experience can result in your ad account being banned for policy violations, and many dropshippers end up making a net loss.
3. Customer Headaches
Dropshipping may not require managing inventory and logistics, but you will spend a lot of time communicating with suppliers and dealing with customer service.
If your customer has issues with the product, you will have to wait for your supplier to help you, and if they're not helpful, you'll have to bear the loss. This leads to poor customer reviews and a lack of repeat business, making it challenging to build a sustainable dropshipping brand.
And in the worst-case scenario, you could face a lot of credit card chargebacks, which risk getting your payment gateway shut down.
4. Constant Product Research
In order to keep making money in dropshipping, you need to continuously look for new winning products by testing them with Facebook ads. Most products reach their peak in 1-2 months or even weeks, as competitors start selling the same product once it becomes popular.
So, you always have to find new replacements to keep generating profits. Managing Facebook ads alone can take up your whole day, making it clear that dropshipping requires full-time dedication, consistency, hard work, and patience.
Is there a better way to make money online?
If you are new to online business, you may ask if there is a better business model that doesn't need Facebook ads and can do it as a side hustle.

Yes, I would suggest you get started with affiliate marketing. It is far easier and less time-consuming as you don't need to handle customer service.

In affiliate marketing, you can run your business almost with zero cost. Most importantly, you don't need to invest in creating and developing any products.
But How Much Can You Earn in Affiliate Marketing?

A 21-year-old student from my #1 recommended training platform of affiliate marketing was able to earn $7,395 in just 1 week, which means he made more than $1k a day…all while using free traffic methods and affiliate marketing.
Wealthy Affiliate has existed for more than 10 years and there are many success stories over the years.

To give you more examples, here are some of the other inspiring success stories of Wealthy Affiliate members.

Where to Join Wealthy Affiliate?
Wealthy Affiliate has a very simple pricing scheme. It has a free and premium membership.
If you want to feel about Wealthy Affiliate, you can sign up for the starter membership here (no credit card required). You can select to be a free member with no time limit.
And as a starter member, you can get instant access to the community, live chat, over 500 training modules, 2 classrooms, networking, commenting, 1 free website, and access to the keyword tool.

You can enjoy all these values without paying a penny.
So I strongly recommend you register a free account and see it yourself.