Are you looking to start a dropshipping business but not sure if Dropshipping University by eCom Tom is legit? I've got you covered! As an internet entrepreneur, I've reviewed countless online courses, and I'm here to share my thoughts on this program.
First off, let me assure you that I'm not affiliated with eCom Tom in any way, so you can trust that my review is unbiased. With so many online scams out there, it's essential to do your due diligence before investing your time and money into any program.
By the end of this review, you'll have a clear understanding of what Dropshipping University has to offer and whether it's worth your while. But that's not all – I'll also share with you a much better alternative that's helped me quit my job and generate a passive income of 4-5 figures every month. So, stay tuned!
Who is eCom Tom (Tom Cormier)?
If you're interested in dropshipping and searching for YouTube channels to learn from, you may have come across eCom Tom. His real name is Tom Cormier, and he has around 37.6K subscribers on his channel.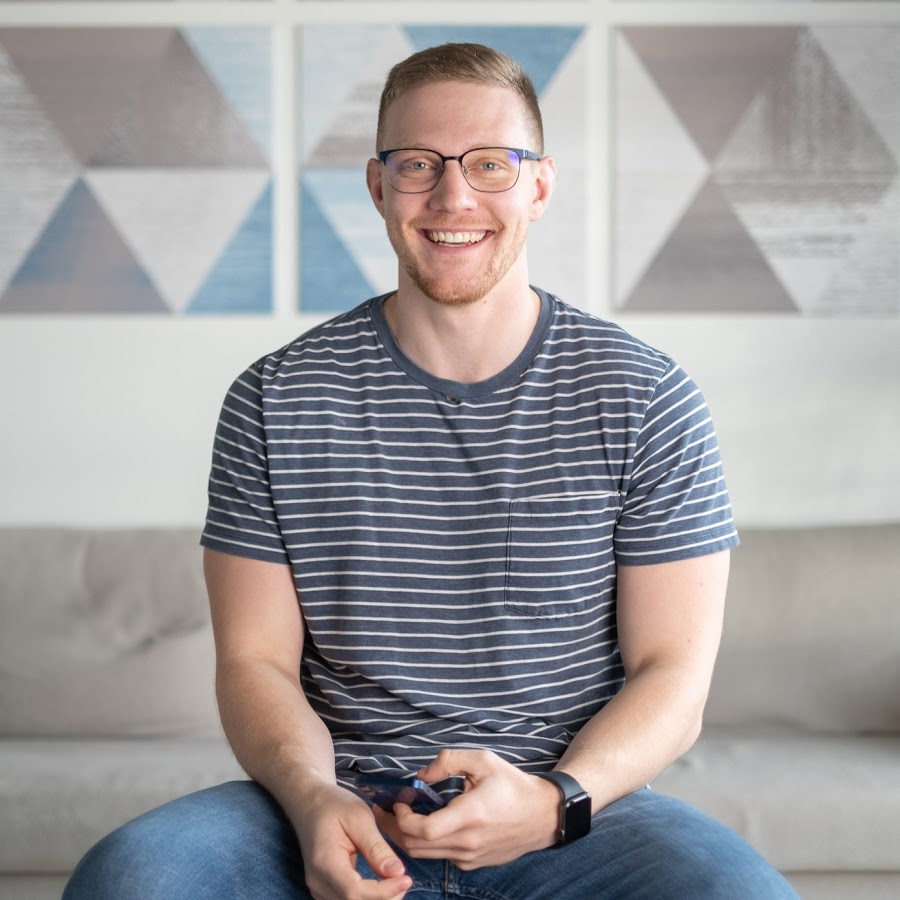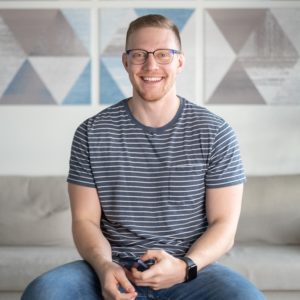 I've watched some of his videos, but to be honest, I only found basic information that didn't inspire me. It's important to note that his channel is primarily focused on promoting his courses.
One thing that eCom Tom seems to enjoy doing is showing how much money he makes with dropshipping. However, it's worth noting that most of the time, he only shows his revenue, and not his net profit after accounting for costs such as advertising.
It's important to keep in mind that the profit margin for dropshipping tends to be quite low, so his net profit may be significantly smaller than the figures he presents.
What is Dropshipping University?
eCom Tom has created Dropshipping University which offers two courses – one for eBay and the other for Amazon. However, in my opinion, eBay may not be the most suitable platform for dropshipping these days. Many people prefer to use Shopify instead.
Let me explain what each of these courses covers.
eBay Course
The eBay course is very basic and doesn't have any special or advanced information. It only consists of 14 modules and 67 videos. However, it can teach you the fundamental process of dropshipping on eBay.
​Module 1-2: Introduction to Manual eBay Dropshipping
This module is just the introduction to what you need to do with dropshipping on eBay. For example, eCom Tom will talk about how to comply with the rules on eBay.
Module 3-4: Sourcing Highly Profitable Items
This model is about researching profitable products to sell. You will also learn how to find a good supplier for your products.
Module 5-6: Listing and Inventory Management
This module is about listing your product on eBay. You will learn how to write product descriptions and optimise the title and photos for higher conversion.
Moreover, eCom Tom will talk about inventory management so that you can make sure you have enough stock.
However, eCom Tom does not cover running ads to drive traffic. Simply listing your products on Ebay is not going to get customers.
Modules 7-8: Processing Sales and Customer Service
This module is about taking payments and providing customer service.
The customer rating on eBay has a huge impact on your sales, so you have to learn how to make your customer satisfied.
Modules 9-10: Feedback and Organization
This module is about getting positive feedback from your customers to build a reputation on eBay.
Module 11-12: Maximizing Margins and Tax Exemption
This module is about maximizing the profit margin. eCom Tom will advise you to use cashback credit cards. Also, you will learn how to reduce taxation.
Module 13-14: Advanced Topics
This module is about using some sales techniques to increase sales.
Amazon Course
Tom's e-commerce course on Amazon focuses on Amazon FBA rather than dropshipping. With Amazon FBA, you have to send your products to the Amazon Fulfillment center, and Amazon will handle shipping and returns.
The course has 14 modules and takes around 15 hours to complete. However, since it is a relatively short amount of time, you may not be able to learn everything about Amazon FBA through this course.
Here's what you can learn:
How to find products and good suppliers

How to list your products on Amazon

How to process sales

How to get positive feedback from customers

How to avoid being suspended by Amazon
Recommendation: Here's The Best Alternative
How much does Dropshipping University cost?
If you're considering Dropshipping University, be aware that the eBay course costs $479 and the Amazon course costs $697.
Personally, I believe the courses are too expensive, as you can find a lot of the information for free elsewhere.
Plus, there are other options available that are cheaper and offer more value for money.
Is Dropshipping University a scam?
Dropshipping University is not a scam, but it's not a good choice either. The course is short and basic, and you can find most of the information for free on YouTube.
Making a lot of money with dropshipping is difficult due to intense competition and small profit margins.
Starting this business requires at least $5000 to $10,000, which can be risky for beginners who often waste money on buying products and running ads without making any profit.
Overall, it's better to avoid Dropshipping University.
4 Challenges of Dropshipping Business
I did dropshipping years ago, so I can tell you dropshipping has become increasingly difficult.

Here are a few points about why I would not recommend dropshipping:
1. Financial Risk
Your dropshipping store won't sell ANYTHING if you don't ADVERTISE. But the marketing costs from social media marketing such as Facebook ads will eat away your PROFITS.

You might need weeks or even months to just break even, before showing any profit.
In another word, it is a huge FINANCIAL RISK to start dropshipping.
2. Facebook ads are Pricey and Difficult
After observing most dropshippers' results, at best, the total Facebook ad cost will account for at least 30% of your total sales.

But Facebook ads seldom stay effective for too long. After your targeted audience is exhausted, you will see a much lower conversion rate. This might force you to increase the marketing budget.

Facebook saw an increase in Ad costs of 90% year-on-year.

Worse still, the learning curve of Facebook ads is quite steep because Facebook changes its algorithm all the time. You have to invest a lot of time and money in learning and testing Facebook Ads.

If you run Facebook ads without any experience, your ad account will be easily banned for violating their strict policies.

Many dropshippers fail to cover their Facebook ad cost and result in a net loss.
3. Customer Support
Even though you don't have to manage inventory and logistics, you do have to spend a lot of time communicating with suppliers and dealing with customer service.

If your customer has any issues with the product, you have to wait for your supplier to help you. If your supplier is not helpful, you have to bear the loss yourself.
Therefore, many dropshipping stores have poor customer review and have no returning customers. That's why it's not easy to build a sustainable dropshipping brand.
In the worst case, you would expect a lot of credit card chargebacks, which risk getting your payment gateway shut down.
4. A lot of work on product research
For your store to keep making money, you always have to look for a new winning product by testing products with Facebook ads.
In dropshipping, most products reach their peak in 1-2 months or even weeks. This is because many competitors will start selling the exact same product once it becomes popular.

Therefore, you need to keep finding new replacements to keep generating profits.

Most people who succeed in dropshipping are doing it full-time because it requires dedication, consistency, hard work and a lot of patience.
In fact, managing Facebook ads alone can take up your whole day.
Is there a better way to make money online?
If you really want to make a stable and secure stream of passive income, I would suggest you starting an affiliate marketing business.
Affiliate marketing is perfect for anyone who is new to online business.
In fact, of all the online business models I've tried, affiliate marketing is the easiest and most rewarding so far.
In affiliate marketing, you can actually run your business almost with zero cost and achieve a steady and sustainable passive income to pay for your bills. You don't need any initial capital and can even do it as a side hustle.
And if you really want to learn affiliate marketing and build a business from scratch, I'd recommend you to get started with the most reputable platform for affiliate marketing: Wealthy Affiliate.

Wealthy Affiliate is an all-in-one platform for building your affiliate marketing business from scratch. It offers you a free account (including a free website) with comprehensive training on SEO (free traffic methods), which enables you to get started with affiliate marketing right away without paying a penny.
But How Much Can You Earn with Wealthy Affiliate?
A 21-year old student from Wealthy Affiliate was able to earn $7,395 in just 1 week, which means he made more than $1k a day…all while using free traffic methods.
For more information, you can check out my full review of Wealthy Affiliate.
Where to Join Wealthy Affiliate?
Wealthy Affiliate has a very simple pricing scheme. It has free and premium membership.
If you want to feel about Wealthy Affiliate, you can sign up for the free starter membership here (no credit card required). You can select to be a free member with no time limit.
And as a starter member, you can get instant access to the community, live chat, over 500 training modules, 2 classrooms, networking, commenting, 1 free website, access to the keyword tool.
You can enjoy all these values without paying a penny.
So I strongly recommend you to register a free account and see it yourself.