In the vast world of online courses and programs, it can be challenging to separate the valuable resources from the scams. One popular course that has garnered attention is Dave Nick's YouTube Automation Systems.
With promises of unlocking unlimited traffic generation strategies and revenue maximization tactics, it's crucial to dive deep into this course and evaluate its worth before investing your hard-earned money.
In this review, we'll explore the ins and outs of Dave Nick's YouTube Automation Systems to help you make an informed decision.
What is Dave Nick's YouTube Automation Systems?
Dave Nick's YouTube Automation Systems is an online course designed to teach you 58 different ways to generate unlimited traffic for your offers.
It also promises to provide additional tactics to maximize your revenue and offers the blueprint that Dave himself used to attract a staggering 14 million visitors to his own offers. With such bold claims, it's essential to examine the course's content and credibility to determine its true value.
Recommendation: Here's The Best Alternative
Who Is Dave Nick?
Dave Nick, also known as Dejan Nikolic, is a well-known Serbian YouTuber, digital marketing expert, online business coach, and course creator. Born on October 29, 2000, Dave started his YouTube journey at the young age of 13.
Today, he has amassed over 42 million views on his main YouTube channel and has established himself as an authority in YouTube traffic generation. Operating his courses and events through his learning platform, OnlineBusinessAcademy.com, Dave Nick has launched multiple courses throughout his career.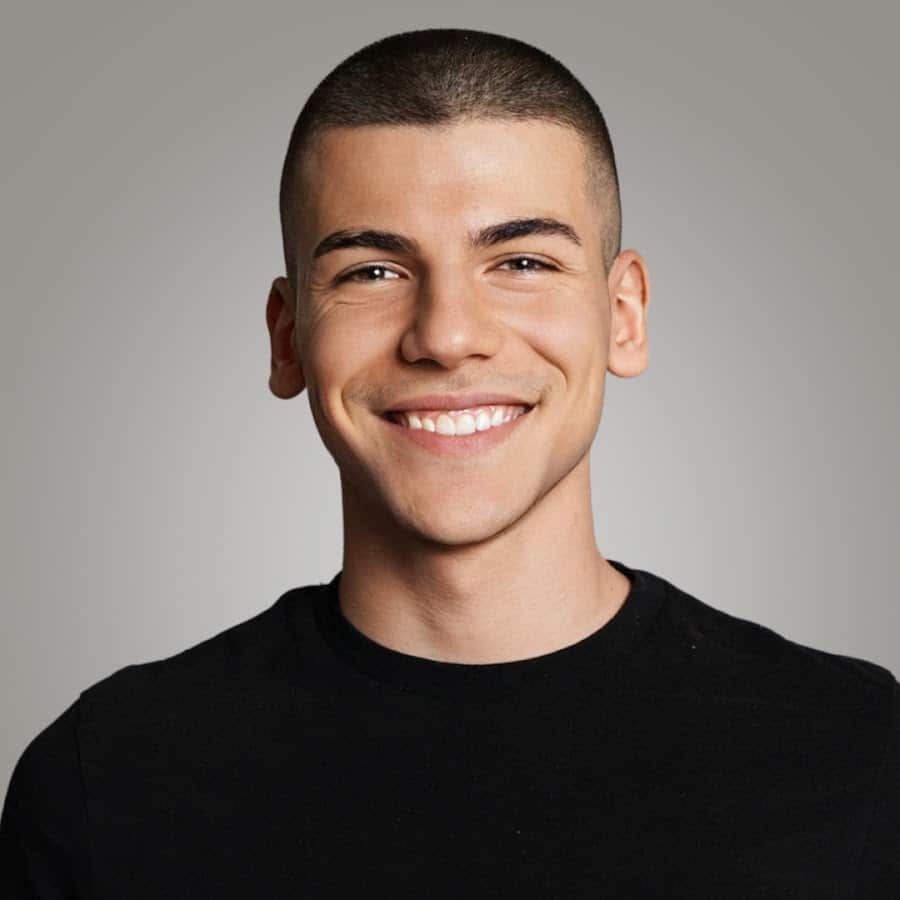 How Does YouTube Automation Systems Help You Make Money?
YouTube Automation Systems aims to equip you with the knowledge and strategies to generate traffic and maximize revenue on the YouTube platform. The course covers a wide range of traffic generation ideas, providing you with numerous options to bring more visibility to your offers. It also delves into alternative ways of earning money from YouTube, going beyond the traditional YouTube AdSense model.
By exploring avenues such as affiliate marketing, freelance services, brand deals, and even selling YouTube channels, the course aims to help you diversify your income streams and create additional revenue sources.
Learn more: legit ways to make money online.
Who is YouTube Automation Systems For?
YouTube Automation Systems is primarily targeted towards established entrepreneurs who already have a strong offer in place. The course's main focus is on driving traffic to your website or offer, making it less suitable for beginners who are still in the early stages of building their online businesses.
To benefit from this course, it's crucial to have a solid foundation and a clear understanding of your offer before diving into advanced traffic generation techniques.
Recommendation: Here's The Best Alternative
How Much Does YouTube Automation Systems Cost?
The price of YouTube Automation Systems is $795. However, it's important to note that there is an additional upsell of $495 if you wish to have a monetized channel built for you. The cost of the course is relatively high compared to other similar offerings in the market, which is something to consider when evaluating its overall value.
Is Dave Nick a Scam Artist?
When considering any online course or program, it's important to look into the reputation and trustworthiness of the creator.
Unfortunately, Dave Nick has faced claims of being involved in scams. Some individuals have reported unreturned refunds and content that did not meet their expectations.
While these incidents do raise concerns, it's crucial to approach such claims with caution and conduct further research before making any judgments.
Recommendation: Here's The Best Alternative
Praises About The Course
Comprehensive Traffic Strategies: The course offers a wide range of 58 traffic generation strategies, providing students with numerous options to increase visibility and attract visitors to their offers.

Diversification of Revenue Streams: The course explores alternative ways to monetize YouTube channels beyond traditional AdSense, helping students create additional income sources through avenues like affiliate marketing, brand deals, and selling channels.

Credibility of the Instructor: Dave Nick has established himself as a successful YouTuber with millions of views on his channel, lending credibility to his expertise in YouTube traffic generation.

Positive Reviews: Some students have praised the course for its compilation of traffic strategies and alternative revenue streams, finding value in the insights provided by Dave Nick's experience.
Recommendation: Here's The Best Alternative
Criticisms About The Course
High Price Point: The course is relatively expensive compared to similar offerings in the market, which may deter potential students from investing.

Lack of Transparent Student Results: The course lacks concrete evidence or testimonials to support the success of students who have implemented the strategies, raising doubts about its effectiveness.

Claims of Unreturned Refunds: There have been claims from individuals regarding unreturned refunds and content not meeting expectations, leading to concerns about the course's reliability.

Ambiguous Refund Policy: The refund policy is not clearly stated on the sales page, requiring students to navigate to the Terms of Use page, which can cause confusion and dissatisfaction.
Should You Join Dave Nick's YouTube Automation Systems?
Considering the information presented, the decision to join Dave Nick's YouTube Automation Systems ultimately depends on your specific circumstances and goals.
While the course offers a comprehensive compilation of traffic strategies and alternative revenue streams, its high price point and the lack of transparent student results may give you pause.
If you're an established entrepreneur with a strong offer already in place, and you value the insights of an experienced content creator like Dave Nick, the course may hold value for you.
However, if you're a beginner or seeking more affordable options, there are alternative resources available, such as YouTube's Creator Academy, which provides foundational knowledge for free.
Recommendation: Here's The Best Alternative
Is There a Better Alternative?
Consider affiliate marketing as an alternative to dropshipping for making money online. Wealthy Affiliate (WA) is a reputable platform that offers comprehensive training and support for affiliate marketing. It's a legitimate and low-cost way to generate passive income without relying on paid ads or managing inventory.
WA provides a robust platform for building an affiliate marketing business from scratch. A standout feature of Wealthy Affiliate is the free access it offers, including a website and in-depth training on search engine optimization (SEO) for attracting organic traffic to your affiliate offers.
You can check out my full review of Wealthy Affiliate here.