SaaS Academy is founded by Dan Martell. It claims to help B2B SaaS founders and co-founders scale their growth.
However, you might wonder if it is just another overhyped scam.
After all, the SaaS industry is very competitive, and building a successful SaaS business requires many elements.
As an experienced Internet entrepreneur, I'm in a good position to share with you everything I know about SaaS Academy.
At the end of this article, I'll also share with you another business model that has enabled me to make a full-time income online.
As a disclaimer, I'm NOT an affiliate of Dan Martell, so you can be sure that my words are genuine and unbiased.
Who is Dan Martell?
Dan Martell is a Canadian entrepreneur who is doing great in the startup world. He's the founder and CEO of SaaS Academy, where he helps other founders fast-track their companies.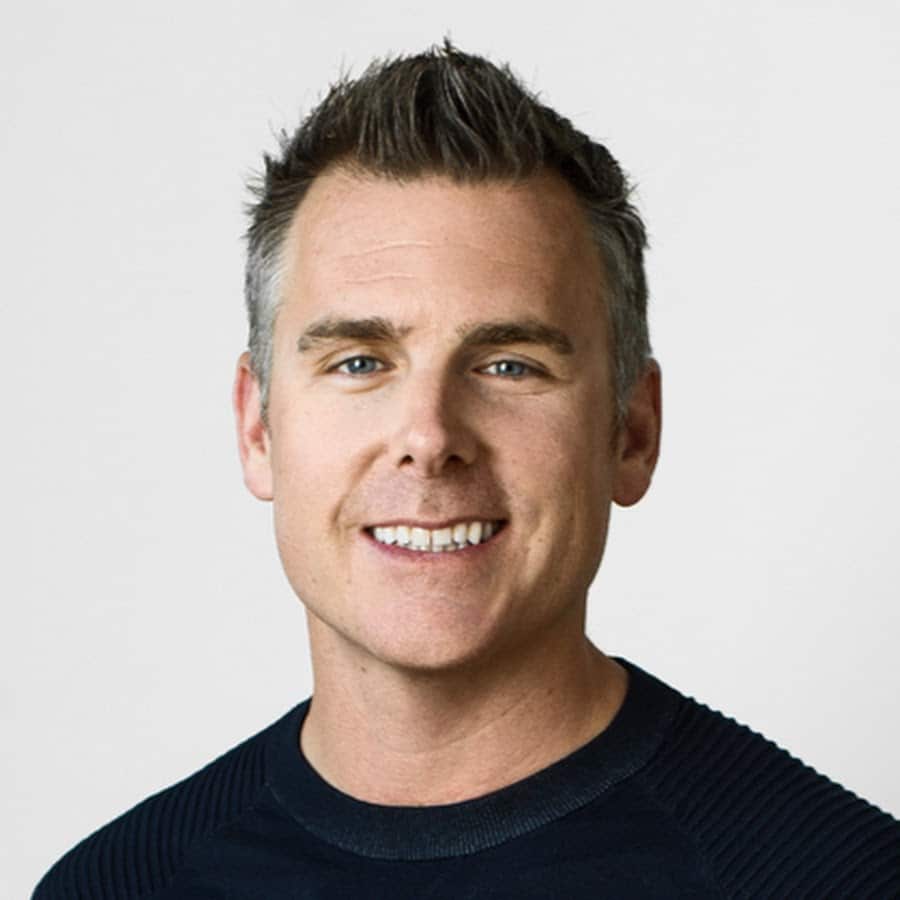 But that's not all, he's also an award-winning angel investor and has a knack for spotting startups that go on to become billion-dollar companies, like Intercom, Hootsuite, GetAround, and Udemy.
Dan got his start young, at just 24 years old, when he started a SaaS company called Spheric Technologies.
He then founded SaaS Academy because he saw a gap in training programs for SaaS company owners and wanted to make sure others didn't have to struggle like he did.
And let me tell you, he knows what he's talking about – he made his first million at 27! So, if you're looking to succeed in the SaaS industry, Dan's definitely the man to learn from.
Recommendation: Here's The Best Alternative
What is SaaS Academy?
SaaS Academy is an online program created by Dan Martell. It's all about helping you take your Saas company to the next level.
For those who may not know, SaaS stands for Software as a Service. Basically, it's a business model where you own software that you license out to customers – and in turn, you make money from them using it.
Running a successful SaaS business involves a lot of different pieces, like product development, marketing and sales, and testing and iteration. And that's where SaaS Academy comes in – it's designed to guide you through all of that.
If you're interested in joining, all you have to do is book a call with Dan Martell's team. They'll let you know the cost of the course. But fair warning, it's not open to just anyone – you'll need to have at least $10K in monthly recurring revenue to be accepted.
Who is SaaS Academy for?
SaaS Academy is not for everyone. It's an advanced course. Before joining, make sure you meet these criteria:
You have a product

You have customers

You have the technical skills required for a SaaS company

You are 100% committed

You are coachable
So if you don't meet the criteria above, SaaS Academy might not be suitable for you.
Recommendation: Here's The Best Alternative
Pros of the SaaS Business Model
1. Recurring revenue
Every business owner knows that recurring revenue is the way to go! When you have a steady stream of cash flow, it makes running a business a whole lot easier.
There are a bunch of reasons why subscription revenue is so crucial. In fact, it's the backbone of the SaaS business model.
With SaaS, you can pretty much predict what your finances will look like in a few months. As long as you know your customer churn rate, forecasting your future revenue is a breeze. And that means you can make smart investments to grow your company.
2. High customer lifetime value
If you're running a SaaS business and you're making money from subscriptions, it's pretty much a no-brainer that you're gonna have a pretty sweet deal going on with your customer lifetime value. Basically, the more a customer pays you over time, the higher their lifetime value is gonna be. And the more of those kinds of customers you have, the higher your overall CLV is gonna be. So it's a win-win for everyone!
3. Highly scalable
Once you've set up your systems and infrastructure, running a SaaS business can be a real growth machine. Sure, it might feel like a lot of hard work at first, but once you've got your processes down and your metrics dialed in, the sky's the limit.
And the best part is that every new customer you bring on board is like a little money machine, pumping out predictable income for years to come.
Cons of the SaaS Business Model
1. Long sales funnel
Signing up for a new SaaS service can be a big deal for customers, especially when it comes to fancy B2B solutions that can impact a company's whole way of doing things. Because of this, many SaaS companies have a lengthy sales process.
It can take a lot of time and effort to create a smooth customer journey, which can include things like sales reps, live product demos, and team training. And all that can add up to some serious costs for the SaaS company.
2. Competition
The SaaS game is competitive. Since it's easy for other companies to copy your SaaS services, you gotta expect that they're gonna try to emulate your success.
As a SaaS vendor, just creating a killer product ain't enough. It'll help you get started, but you gotta keep improving to stay ahead of the game.
If you're not keeping up with your marketing strategy or product development, you'll probably start losing ground to your competition.
3. Capital requirements
Do you know how easy it is to whip up a SaaS product prototype in your living room? Yeah, that's great and all, but scaling a SaaS business is a whole different ballgame.
There's a ton of stuff that goes into building a successful SaaS company like product development, data analytics, customer support, and a long sales funnel.
And all that stuff can get pretty costly. So, a lot of SaaS founders have to go out and find investors to get their business up and running.
Some people might be totally cool with the idea of finding and working with investors, but others might not be too thrilled about expanding the leadership team or giving up equity.
Recommendation: Here's The Best Alternative
Is Dan Martell a scam?
I wouldn't say Dan Martell is a scam or anything like that. I mean, he's had some success in the SaaS business world, so you can definitely learn a thing or two from him.
But, here's the thing: if you're starting from scratch and looking to create a SaaS company, it might be worth taking a step back and thinking about it.
The thing is, just because you join Dan's academy doesn't mean you're guaranteed success. And honestly, it's not really for beginners. It's more for people who already have a SaaS company up and running and are making some decent monthly revenue.
Plus, a lot of the information they give you in the academy can be found for free online. It's not like they're sharing some secret, proprietary information or anything like that.
Don't get me wrong, connecting with other founders and sharing experiences can be valuable, but you don't have to spend $30,000 to do that. Just hop on LinkedIn and start networking.
And let me tell you, starting a SaaS company is no walk in the park. It's risky and requires a lot of money upfront to hire developers and keep up with the maintenance and marketing.
So, if you're new to the online business world, I'd probably steer clear of starting a SaaS company. There are other ways to make passive income online that don't require a product or any technical experience. I can give you more info on that if you're interested.
Is there a better alternative to SaaS?
If you're new to online business, you might wonder if there's a business model that doesn't need initial capital and can do it as a side hustle.

Of all the business models I've tried, affiliate marketing is the easiest and most rewarding so far.

In affiliate marketing, you can run your business almost with zero cost. Most importantly, you don't need to invest in creating and developing any products.

Also, it is less time-consuming since you don't have to manage inventory or handle customer service.

You can enjoy a steady stream of passive income while going on vacation or working a full-time job.

Since the world is full of uncertainty, I'd always choose a business model that has the lowest risk.
But How Much Can You Earn in Affiliate Marketing?
A 21-year-old student from my #1 recommended training platform of affiliate marketing was able to earn $7,395 in just 1 week, which means he made more than $1k a day…all while using free traffic methods.
Wealthy Affiliate has existed for more than 10 years and there are many success stories over the years.
To give you more examples, here are some of the other inspiring success stories of Wealthy Affiliate members.

Where to Join Wealthy Affiliate?
Wealthy Affiliate has a very simple pricing scheme. It has a free and premium membership.
If you want to feel about Wealthy Affiliate, you can sign up for the starter membership here (no credit card required). You can select to be a free member with no time limit.

And as a starter member, you can get instant access to the community, live chat, over 500 training modules, 2 classrooms, networking, commenting, 1 free website, and access to the keyword tool.

You can enjoy all these values without paying a penny.

So I strongly recommend you register a free account and see it yourself.