If you're looking to get into affiliate marketing, you've probably come across Charles Ngo and his course AFFcelerator. With a price tag of $10,000, it's not a decision to be taken lightly. But with so many fake gurus out there, how do you know if Ngo's approach really works?
Well, wonder no more! In this article, I'll give you my honest review of Charles Ngo and his AFFcelerator course. I'll break down what you can expect to learn, how the course is structured, and whether it's worth the hefty investment.
And just in case $10,000 is out of your budget, I'll also point you in the direction of a reputable platform that offers completely free training on affiliate marketing.
So, after reading this review, you'll be able to make an informed decision about whether to invest in Ngo's course or save your hard-earned money and go with the free platform instead.
Who is Charles Ngo?
If you're interested in affiliate marketing, chances are you've heard of Charles Ngo. He's the brains behind Affcelerator, a popular 3-day workshop that teaches people how to become successful affiliate marketers.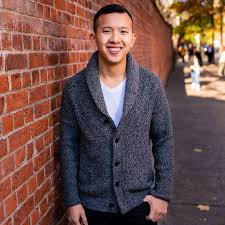 But before Charles became a successful entrepreneur, he worked a regular 9-to-5 job like most people after finishing college. However, he soon realized that the corporate lifestyle wasn't for him. So, he tried his hand at various online ventures like blogging, eBay selling, and dropshipping but didn't have much luck.
One day, he stumbled upon super affiliates like John Chow and Jeremy Shoemaker and decided to follow in their footsteps. Charles started with CPA affiliate marketing and experimented with different campaigns and paid ads to drive traffic. Despite multiple failed campaigns, he persevered.
It wasn't until his 15th campaign that he finally hit the jackpot and earned a whopping $75,000. With the valuable experience and knowledge he gained from his failures, he went on to make 1 million dollars in profit that same year!
Charles Ngo's success story is a testament to the power of perseverance and hard work. If you're looking to make it big in the affiliate marketing world, his story is definitely worth learning from.
Recommendation: Here's The Best Alternative
Praises For Charles Ngo's AFFcelerator Course
Clear Overview of Affiliate Marketing
In just three days, you'll get a clear picture of what affiliate marketing is all about and how it works. Charles Ngo is an experienced affiliate marketer, and he shares his expertise in a way that's easy to understand for beginners. By the end of the course, you'll have a good grasp of the fundamentals of affiliate marketing.
Opportunity to Connect with Other Entrepreneurs
The AFFcelerator Course is also a great opportunity to connect with other entrepreneurs who are interested in affiliate marketing. You can network with like-minded people, share your experiences, and learn from others. It's always helpful to have a support network of people who understand what you're going through.
Learn Skills on Running Facebook Ads
Facebook is one of the most important platforms for affiliate marketing, and Charles Ngo teaches you how to run effective Facebook ads. You'll learn about targeting, ad creative, and other important factors that can make a big difference in your campaigns. Whether you're a beginner or an experienced affiliate marketer, there's always something new to learn about Facebook ads.
Learn more: How To Run Facebook Ads: A Complete Guide
Session on Productivity and Systematic Approach
In addition to affiliate marketing skills, the AFFcelerator Course also provides useful information on productivity and a systematic approach to business. Charles Ngo shares his tips and tricks for staying organized and focused, which can help you be more productive and efficient in your work.
Recommendation: Here's The Best Alternative
Criticisms For Charles Ngo's AFFcelerator Course
Outdated Focus on CPL/CPS Offers
One downside of the course is that it primarily focuses on Cost Per Lead (CPL) and Cost Per Sale (CPS) offers, which many in the affiliate marketing industry consider outdated. While these types of offers can still be profitable, there are newer and more innovative approaches to affiliate marketing that are not covered in the course.
Unethical Approach to Cloaking
Another issue with the AFFcelerator Course is its discussion of advanced cloaking techniques. Cloaking involves showing different content to search engines than what is displayed to users, and while it can be used ethically, some of the techniques discussed in the course may be considered unethical and potentially violate search engine guidelines.
Free Content Available on YouTube
Lastly, much of the information covered in the course can be found for free on YouTube. While the AFFcelerator Course may offer some additional insights and guidance, it may not be worth the investment if you're already familiar with the basics of affiliate marketing.
Recommendation: Here's The Best Alternative
Is AFFcelerator Worth $10K?
After speaking with some attendees of the 3-day AFFcelerator event, it seems that many of them feel the course is simply too expensive. In fact, one person even stated that if you've already got 2+ years of experience in affiliate marketing, you won't really learn anything new or valuable.
While everyone's experience may differ, it's important to consider whether the cost of this course is truly worth it for you. There are many other resources out there that can help you improve your affiliate marketing skills without breaking the bank.
Ultimately, it's up to you to weigh the costs and benefits and decide whether AFFcelerator is the right investment for your career.
Learn more:
Is Charles Ngo a Scam?
Charles Ngo is not a scam. He's a legit affiliate marketer and online business coach. However, like any other online course, there are pros and cons to his training program.
One downside is that Charles only teaches paid traffic methods, which some people consider unsustainable. Paid traffic requires continuous testing of multiple ads to maintain consistent traffic flow. Also, AFFcelerator does not cover website creation or SEO techniques for organic traffic generation.
Another issue is that Charles doesn't disclose the high costs of running Facebook ads. As Forbes reported, Facebook Ad costs have increased by 90% YoY. Furthermore, Facebook frequently updates its algorithm, making it challenging for beginners to keep up with the steep learning curve. Violating Facebook's strict policies can lead to a banned ad account and significant financial losses.
That said, there are benefits to Charles' training program. If you master paid traffic, you can generate recurring income. But if you can also learn how to drive free traffic to your website, you can earn passive income every month with zero costs.
Learn more: Make Money Online Scams: How to Avoid Them?
Recommendation: Here's The Best Alternative
Best Alternative to Learning Affiliate Marketing
Are you interested in learning about SEO and affiliate marketing? If so, Wealthy Affiliate might be the perfect platform for you!
Wealthy Affiliate provides free access to training videos and allows you to start your own website. And the best part? You can earn a lot of money with affiliate marketing, even if you're just starting out.
One student from Wealthy Affiliate earned over $7,000 in just one week using free traffic methods. And there are many other success stories from Wealthy Affiliate members over the past decade.
You can check out my full review of Wealthy Affiliate here.
Signing up for Wealthy Affiliate is easy – there are free and premium membership options available. As a starter member, you'll get access to the community, live chat, over 500 training modules, and more – all for free.
So what are you waiting for? Sign up for a free account today and see for yourself why Wealthy Affiliate is the best platform for learning about affiliate marketing.