For most people, a regular job and a couple of side hustles are enough. Starting a new business isn't too tough if you have a good education. But scaling it up, that's where it gets tricky. Many first-time entrepreneurs don't take this part seriously.
No matter where your business is at, you need to think about expanding if you want to make more money. But be careful – overspending can bite you later.
That's where Scaling With Systems comes in.
Scaling With Systems is an online course that shows entrepreneurs how to grow their businesses without spending a fortune. It's mainly for existing business owners, so if you're new to the game, this might not be your best fit.
Quick note: I have no ties to Scaling With Systems, so this review is honest.
By the end of this review, I'll also share a different way I've found to make a full-time income online.
What is Scaling With Systems?
Scaling With Systems, founded by Ravi Abuvala in 2019, demonstrates the powerful impact of using virtual assistants (VAs) and automated systems to boost businesses. This successful training program has gained attention in the entrepreneurial world, benefiting over 2100 clients.
At its core, Scaling With Systems is an online course designed for CEOs and business owners aiming to maximize their ventures. It teaches participants how to leverage VAs and automation to streamline operations and fuel growth.
A key focus of the program is lead generation and system-building. Participants learn to generate high-quality leads and create efficient systems to improve workflow and productivity, saving time and energy.
What makes Scaling With Systems unique is its offer of pre-trained virtual assistants. After completing the program, participants gain access to skilled VAs, saving them the effort of finding and training VAs independently.
While the exact program cost isn't disclosed upfront, potential clients need to schedule a call to discuss pricing. Testimonials suggest the investment is typically around $12,000.
The program's ambitious goal is to guide entrepreneurs from zero to over $1 million in revenue within 12 months, with profit margins exceeding 50%. This is achieved through optimizing sales funnels, adding operational talent, and using paid advertising strategically.
Recommendation: Make Passive Income Online
Who is Ravi Abuvala?
Ravi Abuvala is a successful entrepreneur and prominent figure in business coaching. His path to success involves transformative decisions and a dedication to helping others achieve their entrepreneurial dreams.
Initially pursuing a career in law at Florida University, Ravi excelled academically but shifted course when his father was diagnosed with stage 3 lung cancer. He cared for his father while exploring online entrepreneurial courses, eventually leaving law school to become a CEO and entrepreneur.
Ravi's most notable achievement is "Scaling with Systems," a program that helps business owners optimize operations and drive growth using automation and virtual assistants. It has gained recognition and success in the entrepreneurial community.
Born on April 19, 1994, in Atlanta, USA, Ravi leverages social media, including a YouTube channel with over 36.6k subscribers, to engage and educate his global audience. He hosts "The Ravi Abuvala Show" podcast, discussing business leverage strategies.
In 2021, he launched the "Remote Integrated Academy" to expand his entrepreneurial portfolio. While no new programs have been released since then, his existing initiatives continue to thrive.
Looking ahead, Ravi plans to transition to a more passive role in his company's operations, making organizational changes to ensure its continued success.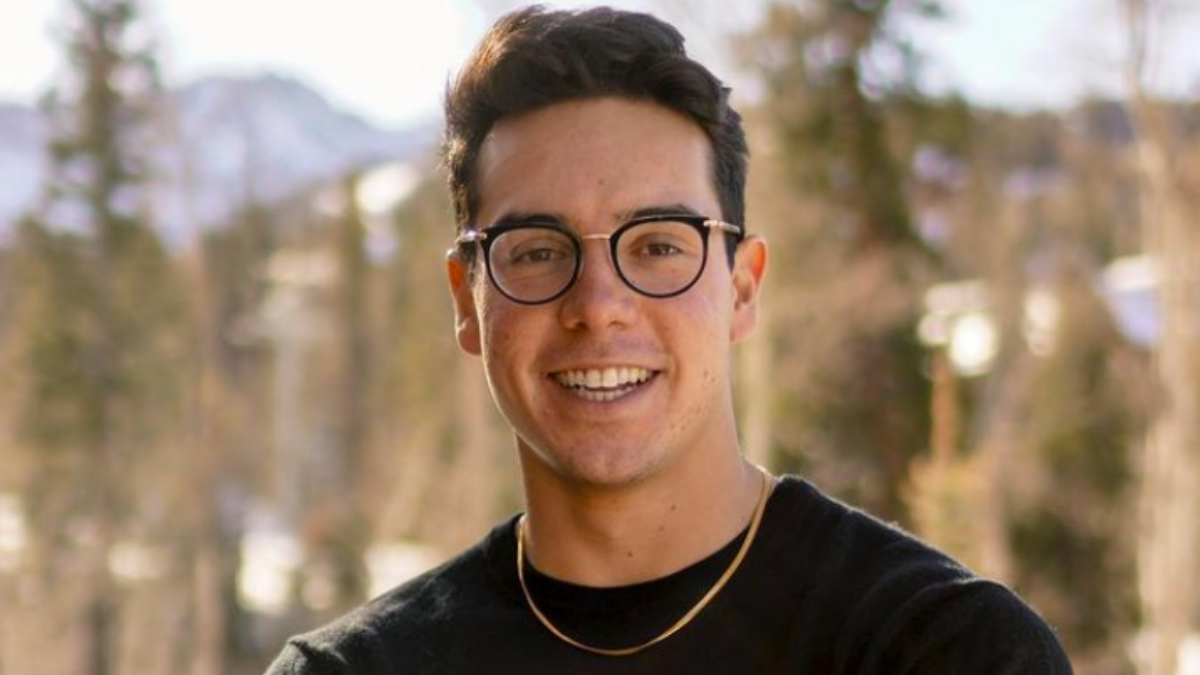 What's Inside Scaling With Systems?
Inside Scaling With Systems, Ravi Abuvala's comprehensive program is designed to empower entrepreneurs and business owners with the knowledge and tools they need to achieve significant growth and efficiency.
Here's a breakdown of what's included:
1. Free Training
Scaling With Systems begins with free training that offers a preview of what the program entails. This training covers essential topics such as how to grow like an elite entrepreneur, filling your calendar with high-quality prospects while delegating tasks to virtual assistants, building a profitable sales team, and implementing the "7-Hour Rule" to close clients on the first call.
2. Scaling Secrets
The main focus of Scaling With Systems is helping those who are already making $10,000 or more per month scale their businesses to $500,000 per month while improving efficiency. This part of the program emphasizes that achieving this level of success is simpler, though not necessarily easier.
The exact cost of this program is revealed through a scheduled call, with rumors suggesting it's around a $12,000 investment. The success formula is built on four pillars:
A well-established product-market fit.
Consistent messaging.
A predictable sales process.
A highly scalable offer.
3. Get A Packed Calendar In Days
After completing the course, participants become eligible to hire a virtual assistant who has received 60 days of intensive training to help schedule appointments with high-ticket clients.
The program provides templates and coaching to enhance communication and aims for a 4% to 5% appointment rate through 300-500 daily outbound communications.
4. Develop Your Prospecting Skills
Scaling With Systems teaches four specific outreach channels, emphasizing value-based messaging to establish a professional image and enhance prospects' perception of your business. Outsourcing outreach to a virtual assistant is expected to make prospecting profitable.
5. Create Sales Funnels That Produce Cash
The program offers ready-to-use sales funnels that have generated substantial revenue for various companies. These funnels aim to shorten the sales cycle and improve the chances of closing deals on the first call. Templates and assistance are available for those without existing assets or videos.
6. Leverage Paid Traffic
Scaling With Systems provides guidance on using paid advertising to generate more leads and offers access to proprietary software, ScaleX, for tracking lead journeys and ROI optimization.
7. Outsource
The program helps entrepreneurs find, train, and place a fully-trained integrator, often based in the United States, to take over various aspects of business operations.
8. More On The Virtual Assistant Process
Scaling With Systems emphasizes outsourcing business tasks to trained virtual assistants to scale marketing efforts, build sales teams, and enhance overall business operations.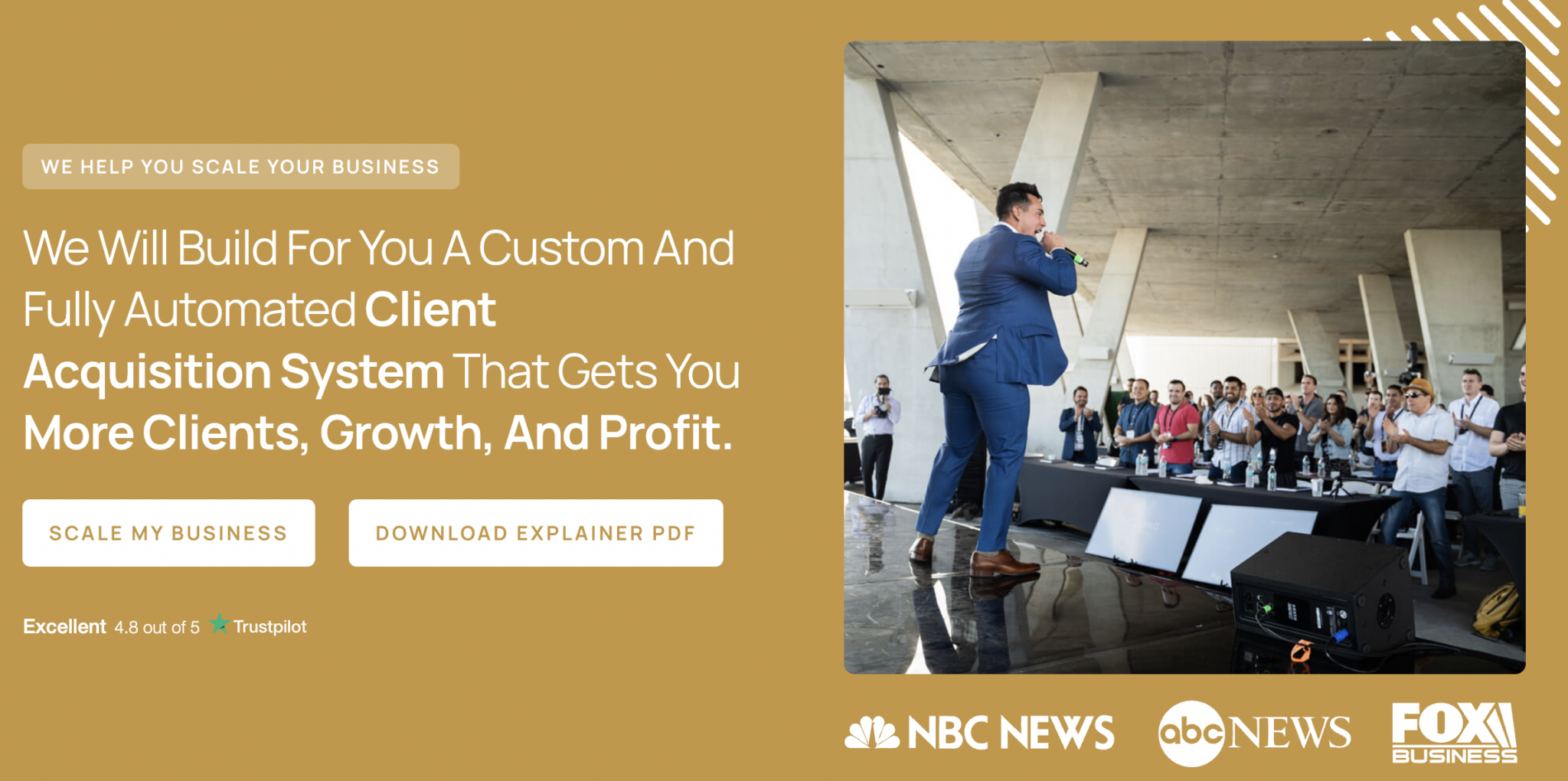 Recommendation: Make Passive Income Online
Can Scaling With Systems Help You Make Money?
Achieving passive income through Ravi Abuvala's Scaling With Systems program may not be as straightforward as it sounds.
If you're part of the Remote Integrator Academy, your income might not be truly passive. This role typically involves actively managing various aspects of a business, which is more like a job than passive income, where money flows in without active involvement.
Reviews of Ravi Abuvala's programs vary. Some claim quick success and give positive feedback, but others may not achieve the same results.
Here's a complaint on Ravi's program:
After all, success in business depends on various factors, including your skills, market conditions, and the specific business model you pursue.
Scaling With Systems teaches automation and using virtual assistants, but effectively implementing these strategies may require ongoing involvement, especially during setup and optimization.
Who is Scaling With Systems For?
Scaling With Systems is best suited for experienced business owners. It may be less suitable for newcomers, as it can be challenging. The program involves the use of overseas virtual assistants, which raises potential concerns about the quality and trustworthiness of the assistance.
It's important to note that this program aims to enhance entrepreneurs' efficiency rather than promoting laziness. It emphasizes that some initial effort is necessary to achieve passive income.
Praise for Scaling with Systems
1. Effective Use of Virtual Assistants (VAs)
Ravi Abuvala's Scaling with Systems program highlights the practical benefits of utilizing virtual assistants (VAs). VAs can be valuable assets for entrepreneurs, as they help delegate tasks and improve business efficiency.
Ravi's program offers insights and strategies on how to effectively harness the power of VAs, enhancing productivity and allowing business owners to focus on higher-level priorities.
2. Proven Expertise and Tested Systems
Ravi Abuvala brings a wealth of experience and a solid reputation to his Scaling with Systems program. With a track record in successful lead generation, Ravi's credibility adds value to the program. His systems aren't just theoretical concepts; they have been thoroughly tested and proven through his own experiences.
Criticism of Scaling with Systems
1. Limited Course Information Pre-Signup
Ravi Abuvala's Scaling with Systems program provides minimal information about the course content, structure, and specifics before individuals sign up. This lack of transparency can make it challenging for potential participants to make informed decisions about whether the course meets their needs and expectations.
2. High Cost
Scaling with Systems comes with a substantial price tag, which may be prohibitively expensive for many individuals. The significant financial commitment required can deter those seeking more affordable options or those hesitant to invest such a large sum.
3. Excessive Reliance on Virtual Assistants (VAs)
The program heavily relies on virtual assistants (VAs) to manage a significant portion of the workload. While VAs can be valuable assets, an overdependence on them may limit participants' direct involvement and control over essential aspects of their businesses. This excessive reliance can potentially lead to challenges in quality control and decision-making, as critical tasks are delegated to external parties.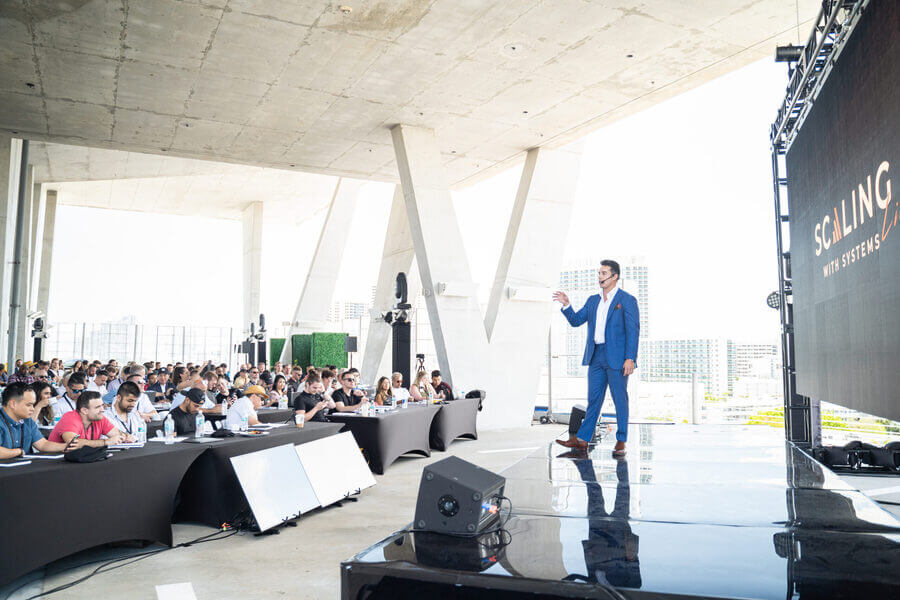 Recommendation: Make Passive Income Online
Controversies Surrounding Ravi Abuvala
1. Misleading Pricing and Lack of Transparency
Ravi Abuvala's sales tactics have raised concerns among potential students. He strategically withholds crucial information in his promotions, particularly for The Remote Integrator Academy. The introductory video fails to disclose the specific skills being taught, instead focusing on enticing claims and promises.
While the program appears to cost $39.97 due to a "limited time" offer, it is, in fact, just an introduction to the course. After completing this initial content, students are informed that the actual course price is approximately $7,000. This lack of upfront transparency has left some participants feeling deceived.
2. Delayed Client Placement
One of Ravi Abuvala's prominent selling points is his promise to connect program graduates with clients. However, complaints have emerged from individuals who completed his courses but have yet to be matched with clients. This delay in client acquisition has raised doubts about the effectiveness and timeliness of the promised client placement process.
3. Questionable Claims of Media Features
Ravi Abuvala has faced scrutiny for making extravagant claims about his media presence. He frequently mentions being featured on prominent websites such as Fox News, Entrepreneur, and Forbes.
However, investigations reveal no verifiable evidence of his presence or his programs on these reputable platforms. Instead, it appears that his features are primarily limited to ThriveGlobal, a platform known for its focus on advertising and connecting businesses with consumers.
4. VAs and Pricing Discrepancies
In his program, Scaling with Systems, Ravi Abuvala highlights the use of virtual assistants (VAs) and offers an option to provide a full staff after completing the course for an additional fee of $1,000.
However, some clients of Scaling with Systems have expressed dissatisfaction with this added cost, as Ravi charges the VAs only $250. This pricing difference has raised questions about fairness.
Is Ravi Abuvala a Scam?
Ravi Abuvala is not a scam artist. He provides real services and products to his clients, but his sales tactics can sometimes be manipulative. For example, he might not provide clear details about what he's offering or the full program cost upfront.
However, he does deliver everything he promises in terms of materials, tools, and services. It's important to note that he cannot guarantee specific results because outcomes vary based on individual circumstances.
Is Scaling With Systems Worth It?
Scaling with Systems provides valuable insights for those aiming to kickstart a 7-figure business or achieve a 6-figure income. It covers essential topics like paid advertising, customer acquisition, and client generation, catering to both online business owners and agency freelancers.
However, the course comes with a high price tag, and there are no guaranteed results despite promising significant outcomes. Ravi Abuvala's refund policy is limited to the first 30 days and doesn't apply once you've progressed deep into the training, making it challenging to seek a refund.
Now, let's talk about the course content. While it's marketed as a program for "scaling your business," it appears to focus more on hiring and delegating tasks to virtual assistants. While outsourcing is essential for business growth, excessive reliance on external help can lead to substantial costs.
Moreover, this approach tends to overcomplicate what should be a straightforward concept. Scaling your business is already challenging, and this training seems to add complexity rather than simplifying it.
In essence, this program requires a significant financial commitment for information that may not justify the cost, especially when there's no guarantee of success.
Is There A Better Way to Make Passive Income?
If you want to make a stable and secure stream of passive income, I would suggest you start an affiliate marketing business online instead.
Affiliate marketing is perfect for anyone who is new to online business.
In fact, of all the online business models I've tried, affiliate marketing is the easiest and most rewarding so far.
In affiliate marketing, you can actually run your business almost with zero cost and achieve a steady and sustainable passive income to pay for your bills. You don't need any initial capital and can even do it as a side hustle.
And if you really want to learn affiliate marketing and build a business from scratch, I'd recommend you to get started with the most reputable platform for affiliate marketing: Wealthy Affiliate.

Wealthy Affiliate is an all-in-one platform for building your affiliate marketing business from scratch. It offers you a free account (including a free website) with comprehensive training on SEO (free traffic methods), which enables you to get started with affiliate marketing right away without paying a penny.
But How Much Can You Earn with Wealthy Affiliate?
A 21-year old student from Wealthy Affiliate was able to earn $7,395 in just 1 week, which means he made more than $1k a day…all while using free traffic methods.
For more information, you can check out our full review of Wealthy Affiliate.