Ken Wat (屈沛傑) is a familiar name to many Hong Kong residents, especially those who use Facebook. You may have come across his ads promoting his eCommerce course and wondered if he is legit or just another scam artist.
His course promises to teach you how to set up an eCommerce store and achieve financial freedom. With so many scams online, it's important to do your research before investing your hard-earned money into any program.
As an online entrepreneur, I've reviewed many programs like Ken Wat's course. In fact, I spent the past week conducting thorough research on Ken Wat and his eCommerce course, so you don't have to.
Before we dive into the review, I want to make it clear that I'm not affiliated with Ken Wat in any way. This means that my review is unbiased and based solely on my research and personal experience.
So, let's get into it!
Who is Ken Wat (屈沛傑)?
Ken Wat is a Hong Kong-based entrepreneur who is known for running intensive Facebook ads in the city. While there is not much information about him on Wiki, we can learn more about him through his ads, personal Facebook account, and his own introduction of himself.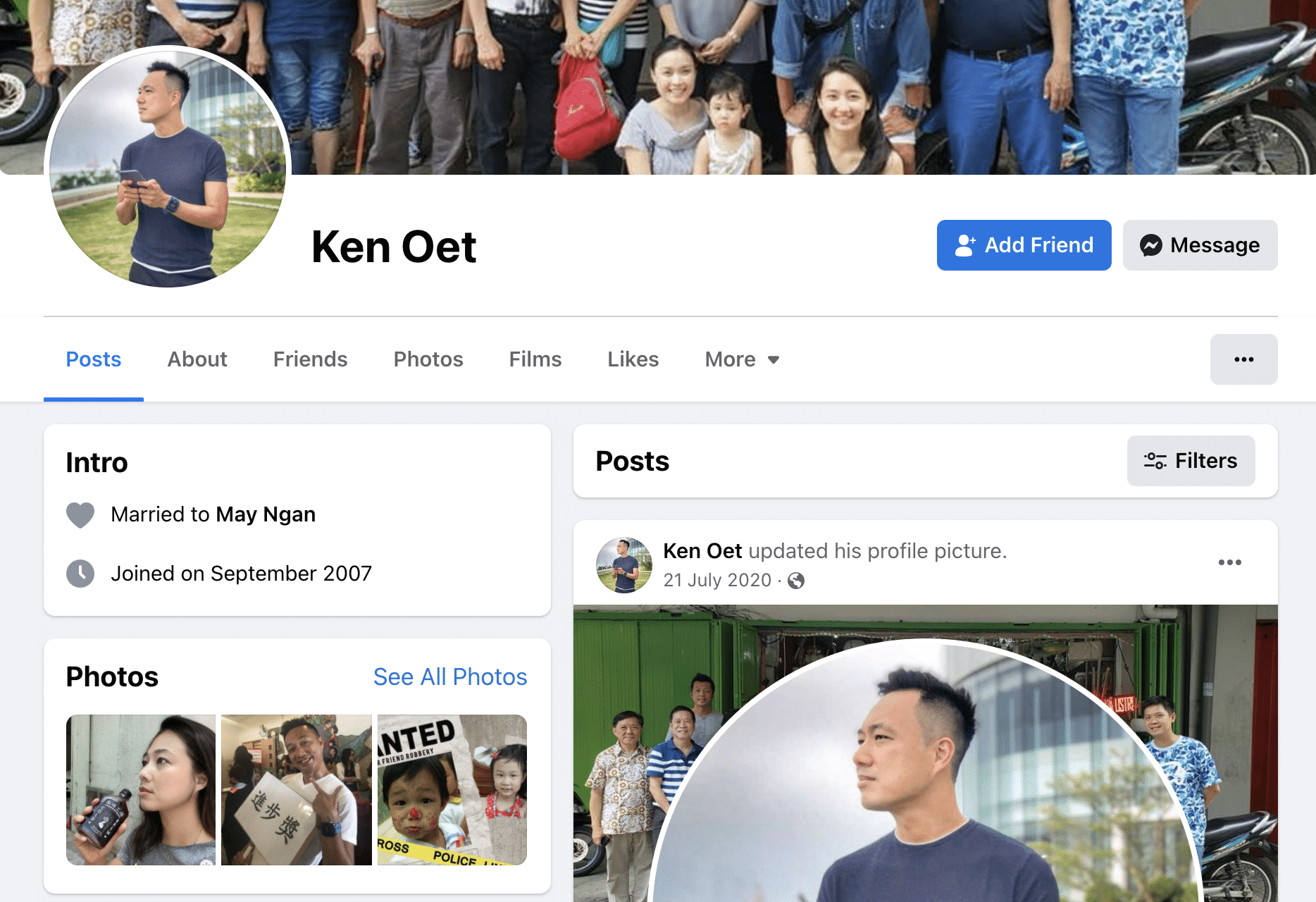 According to Ken Wat, he has over 20 years of experience in the advertising industry and over 10 years of experience in digital marketing. In 2005, he founded Lokomotive multimedia creation company, leveraging his advertising experience. The company has partnered with big names such as Swire Group, JP Morgan, and China Life over the past twelve years. At its peak, the company employed nearly 60 people, but despite this, the income was barely above the average wage earner's.
After investing all his savings in building a coffee brand and opening a physical store, Ken Wat closed the business after just three months. It is unclear why he gave up so early, but he later saw an opportunity to start his own online business, leveraging the experience he gained from advertising projects.
Ken Wat claims to have created two local online stores, dearsoulmates.com and wonamobile.com. He also claims to have recruited 1,500 students as of the third quarter of 2021, and some successful students have gone overseas and created their own brands based on their knowledge of operating websites.
Ken Wat believes that technology and new retail have opened up a lot of opportunities for people to fulfill their entrepreneurial dreams, get reasonable returns, and work happily with dignity while achieving a work-life balance. He promotes his course on YouTube, which has helped many students in achieving their dreams.
Recommendation: Here's The Best Alternative
What is Ken Wat's Dear Soulmate?
Dear Soulmate offers a variety of products that you can easily order online.
At the moment, the store is still up and running, and they're even using Facebook ads to promote their products. While we can't be sure about their profits, the fact that they're advertising on social media suggests that they're doing pretty well.
However, it's worth noting that the competition in the Hong Kong market is stiff, with many eCommerce platforms and physical stores vying for customers. Despite Ken Wat's claims of six-figure profits, it's hard to say for sure how much Dear Soulmate is really making.
Recommendation: Here's The Best Alternative
What is Ken Wat's Wonda Mobile?
In his ads promoting his dropshipping course, Ken Wat revealed that Wonda Mobile is an established online store that offers products to international customers.
Ken Wat launched his dropshipping course because of the increasing trend of emigration in Hong Kong. He saw this as an opportunity to teach people how to open an online store when they move to other countries like the UK.
Wonda Mobile has an impressive Trustpilot rating of 4.9/5, which speaks highly of its quality and customer service. However, it's important to note that while Ken Wat teaches students to use Shopify to build an online store, Wonda Mobile was built using Magento. Also, Wonda Mobile is not a dropshipping store, unlike what Ken Wat teaches in his course. You won't find Wonda Mobile's products on Aliexpress.
This discrepancy may make Ken Wat's dropshipping course less convincing. It appears that he may not have actual experience with Shopify dropshipping from Aliexpress. There's also no way to verify if Ken Wat truly owns Wonda Mobile.
Overall, Wonda Mobile seems to be a great online store, but it's important to keep in mind the differences between it and Ken Wat's dropshipping course.
Recommendation: Here's The Best Alternative
Ken Wat Bad Reviews Online
So, you've heard some negative things about Ken Wat and you're wondering if you should believe them? Well, let's take a closer look at these reviews and see if they hold any weight.
First off, I stumbled upon a Facebook page calling Ken Wat a scam. Now, before you jump to conclusions, let's examine the source of this claim. Who created the page? Is it a credible source? Was there any evidence provided to back up their claims? Without any concrete answers to these questions, we can't really take this page at face value.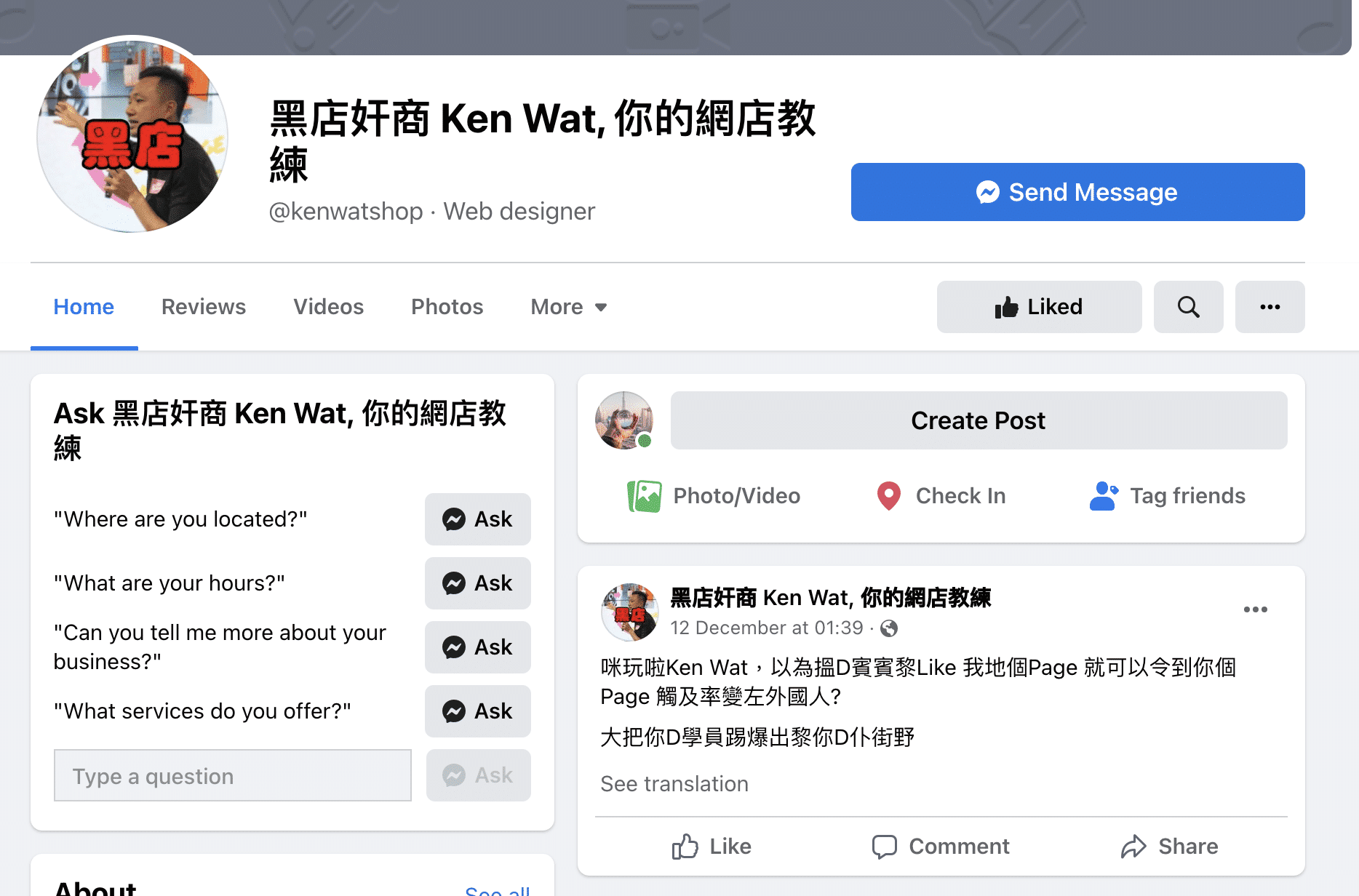 That being said, it's important to keep an open mind and do your own research. Look for reviews from multiple sources, including reputable sites like Yelp or Google Reviews. See if there are any common themes among the negative reviews. Are they all mentioning the same issues?
It's also important to consider the context of the situation. Was there a misunderstanding or miscommunication that led to a negative experience? Were the expectations unrealistic? These are all things to keep in mind when reading reviews.
At the end of the day, it's up to you to decide who to trust. Don't let a few negative reviews sway you too much, but also don't ignore them completely. Do your due diligence and make an informed decision.
Recommendation: Here's The Best Alternative
Why I Don't Recommend Ken Wat Courses (網購課程)?
Ken Wat is a well-known figure in the Hong Kong eCommerce scene. However, after researching and observing his courses, I would not recommend them for the following reasons:
No Free Trial
Ken Wat's courses require payment upfront, which can be a high financial risk for those who are unsure if the course is suitable for them.
Suspicious Testimonials
Testimonials provided by Ken Wat may not be credible and are often used as a sales tactic to promote the course.
Ken Wat Makes Most of His Money From Selling Courses
Ken Wat's main source of income is from selling courses, which raises questions about the true profitability of eCommerce in Hong Kong.
Facebook Ads are Pricey and Difficult
Facebook ads are a key component of Ken Wat's course, but they are expensive and difficult to master. It can be a costly and time-consuming process for beginners to learn.
High Financial Risk
eCommerce requires significant financial investment, especially in advertising. Ken Wat's course teaches primarily paid advertising methods, which can be a high financial risk for those with limited capital.
Ken Wat Courses are Overpriced
Ken Wat's courses are expensive compared to other eCommerce courses, and much of the information can be found for free online.
Ken Wat Only Teaches Paid Traffic Method
Ken Wat does not teach free traffic methods, which limits the effectiveness of his course for those without a large advertising budget.
In conclusion, there are better and more affordable eCommerce courses available online. While Ken Wat may be a reputable figure in the eCommerce scene, his courses may not be the best choice for those looking to learn about eCommerce in Hong Kong.
Learn more: Best Dropshipping Courses
Is Ken Wat a Scam (呃人)?
While I cannot say for legal reasons whether Ken Wat is a scam, I can tell you that his course is much more expensive than other eCommerce or Shopify dropshipping courses. In addition, from my personal experience, testing Facebook ads can easily cost you a few thousand dollars, making it hard to earn back the money you invested in the course.
It's worth noting that only a very small percentage of people succeed in making a 6-figure income from eCommerce. This may be why Ken Wat has shifted his focus to selling online courses instead of his own online stores.
If you're looking for a side hustle that doesn't require a lot of capital and won't cost you thousands of dollars to learn, there are better alternatives out there. In the next section, I'll share my recommendation for a better way to make money online.
Learn more: Make Money Online Scams: How to Avoid Them?
Recommendation: Here's The Best Alternative
Is There a Better Way to Make Money Online?
If you're looking for a better way to make passive income online, you might want to consider affiliate marketing. Unlike Ken Wat's eCommerce course, it's a business model that doesn't require Facebook ads and can be done as a side-hustle with ease.
One of the biggest advantages of affiliate marketing is that it's far easier and less time-consuming. You don't even have to handle customer service! Plus, you can run your business almost at zero cost, without investing in creating or developing any products.
Learn more: Dropshipping vs Affiliate Marketing
But you're probably wondering, how much can you earn in affiliate marketing? Well, let me tell you about a 21-year old student who made $7,395 in just one week using free traffic methods and affiliate marketing through my #1 recommended training platform.
Wealthy Affiliate has been around for over 10 years and has many success stories to its credit. You can find many inspiring stories of Wealthy Affiliate members who have achieved great success.
In fact, Wealthy Affiliate has a Trustpilot rating of 4.8/5. So, if you're interested in joining Wealthy Affiliate, you'll be pleased to know that it has a simple pricing scheme with free and premium membership options.
You can check out my full review of Wealthy Affiliate here.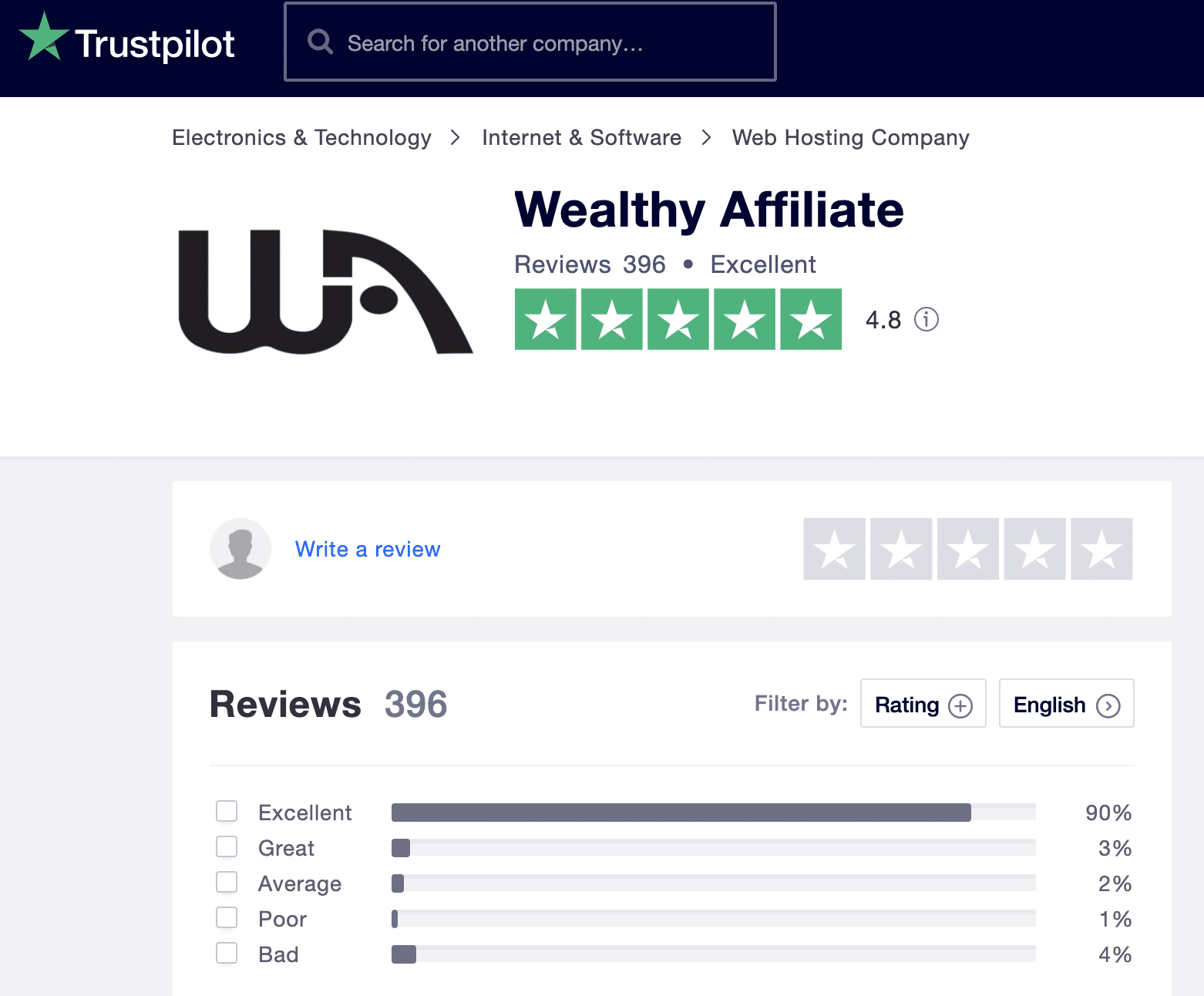 If you want to try Wealthy Affiliate, you can sign up for the starter membership here, with no credit card required. As a starter member, you'll get instant access to the community, live chat, over 500 training modules, 2 classrooms, networking, commenting, 1 free website, and access to the keyword tool. You can enjoy all of these benefits without paying a penny.
So, if you want to make passive income online without wasting your time or risking your hard-earned money, I strongly recommend you to register for a free account at Wealthy Affiliate and see it for yourself.