If you're on the hunt for some free sales and marketing training, you've probably come across a ton of YouTube videos that are more focused on upselling than actually providing value.
But is Ecom King any different? This 5-hour course offers a general overview of dropshipping, complete with app and tool recommendations, as well as supplier suggestions.
As someone who's been in the dropshipping game for a while now, I took a few hours last weekend to go through the course and see if it offered any valuable information. And let me tell you, I'm not affiliated with Kamil Sattar, so you can trust that what I'm about to tell you is genuine.
In this review, I'll cover everything you need to know about Ecom King, including its strengths and weaknesses. And to top it off, I'll also share a much better alternative that's helped me generate 4-5 figure passive income every month.
What is the Ecom King?
If you're a budding entrepreneur looking to strike gold in the world of eCommerce and dropshipping, you need to know about the Ecom King. Kamil Sattar, together with his business partners, has established the Ecom King brand as a go-to resource for expert advice.
Kamil first made a name for himself back in 2018 when he launched his YouTube channel, also called the Ecom King. Since then, he's amassed a significant following by sharing a wealth of content on all things eCommerce. From interviews with successful entrepreneurs, to practical how-to guides, to recommendations for the best tools and strategies, the Ecom King has it all.
What sets Kamil apart from other YouTube gurus is his personal touch. He's not afraid to voice his opinions on where the industry is heading and how to stay ahead of the curve. This has made him a trusted source of advice and insight for many aspiring eCommerce entrepreneurs.
But what really makes Kamil stand out is that he doesn't just talk the talk – he walks the walk. He runs his own successful dropshipping stores and has turned his attention to mentoring and consulting others on how to do the same.
Kamil Sattar's Success Story
Kamil Sattar, a young lad from the UK born on May 10, 1999, has earned the moniker of "The Ecom King". He made headlines in April 2020 when he became the youngest member ever to join Forbes business council, just before his 21st birthday.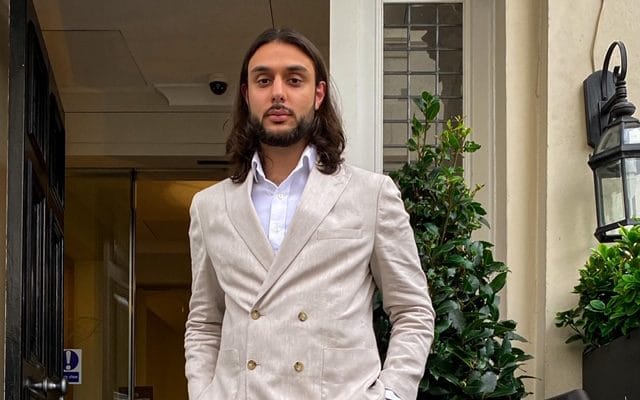 However, it's important to note that joining the council only requires paying a substantial membership fee, and doesn't necessarily indicate any particular level of success or expertise.
Kamil claims to be a founder and partner in more than three companies, ranging from eCommerce to dropshipping, with a combined annual sales of over $3,000,000. He also asserts that he's helped business owners grow their companies to generate six or seven figures in revenue, which is a common claim among successful business coaches.
Despite his apparent success, Kamil doesn't have an official Ecom King website, though he does have a YouTube page where he shares his teaching resources. Some speculate that Kamil has amassed a considerable amount of money in a short period of time, enough for him to retire if he wanted to.
It's worth noting that Kamil is not the only young business guru out there – another example is Kevin Zhang, who was blocked by Facebook but also claims to be one of the youngest members of the Forbes council. Ultimately, whether or not Kamil's success is genuine is up for debate, but it's clear that he's made a name for himself in the eCommerce and dropshipping worlds.
Recommendation: Here's The Best Alternative
Kamil Sattar Ecom King's Net Worth
Kamil Sattar, aka The Ecom King has an estimated net worth of $3 million. He has recently increased his monthly income from $35k to an impressive $80k.
However, Kamil's success didn't come easy. He started his entrepreneurial journey at the young age of 15 and faced numerous failures and setbacks along the way. At one point, Kamil was so depressed that he even attempted suicide.
Despite the challenges he faced, Kamil didn't give up. He continued to work hard and experiment with different business models. Eventually, he found success flipping luxury products to celebrities and athletes before transitioning to dropshipping at the age of 17.
What does Kamil Sattar offer?
If you're interested in learning about dropshipping and e-commerce, Kamil Sattar has a variety of offerings to suit your needs. Here are three of his most popular services:
Free Content
If you're looking for free advice on how to build and run a dropshipping store from scratch, Kamil's YouTube Channel is a great place to start. The 'Free Q4 Shopify Dropshipping Course' is his most useful video, and it's available to anyone who wants to watch it. The four-hour course covers everything from which tools to use, to how to research and advertise products.
Consultations
Kamil also offers consultations on his website. If you have a specific issue with your store, or you just want some advice on strategy, a consultation might be the best option for you. Prices vary depending on how long you want the session to last, where you live, and the specific context of your situation. To get a quote, you'll need to fill out a form on his site and wait for a response.
Mentorship
For beginners who are looking for more long-term support and advice, Kamil offers a mentorship service. This option involves a more tailored approach, with recurring calls and more personalized attention. The level of support you'll receive will vary depending on the mentorship terms, which will be different for each person.
If you're interested in mentorship, you'll need to fill out an application form and discuss your options with Kamil. The price will be presented during this discussion, so you'll know whether or not it's affordable for you.
How does the Ecom King help you make money?
The Ecom King course teaches you the basics of the dropshipping business model, including finding winning products and suppliers.
Kamil will also show you how to build your brand and which apps are best for your Shopify store. Plus, he'll teach you how to set up Facebook Business Manager and Ads Manager, launch and test your Facebook ads, and scale them for maximum profit.
But Kamil doesn't stop at paid ads. He'll also guide you through the world of SMS and email marketing to help you connect with your customers and keep them coming back for more. And if you're interested in working with influencers, Kamil has a few tricks up his sleeve to help you stand out from the crowd.
Keep in mind, though, that getting the attention of influencers can be tough with so many fans vying for their attention.
An Overview of the Ecom King Course
Below is a overview of the sections included in the course Ecom King:
Section 1: Introduction to Dropshipping
In this section, Kamil introduces the concept of dropshipping and explains how the business model works. He also shares his suggestion that you would need around $1k as the initial capital to get started and outlines how you should allocate your budget.
Section 2: Finding Winning Products
This section is all about finding that perfect product that everyone wants. Kamil shares his tips on how to identify winning products and suggests several niches that may be worth exploring.
Section 3: Choosing a Quality Supplier
Selecting the right supplier is crucial to the success of your dropshipping business. Kamil provides a link to a blog on his cherry-picked suppliers and an additional list of 300 different suppliers to choose from. He also highlights some of the key factors to consider when selecting a supplier.
Section 4: Building Your Store
Kamil shares some advice on brand building and choosing a store name, as well as the steps you need to take to set up your Shopify store, create a logo, and write effective product descriptions.
Section 5: Recommended Apps
In this section, Kamil recommends the apps that he considers essential for running a dropshipping store, such as payment, marketing, tracking, and product review apps.
Section 6: Email Marketing
Kamil dives into the psychology behind email marketing campaigns and shares his tips on targeting clients, creating effective email content, and timing your emails.
Section 7: SMS Marketing
In this section, Kamil explores the different types of clients and scenarios you need to know in SMS marketing. He also teaches you how to link them to an SMS campaign and provides a cheat sheet with copy & paste options for you to use.
Section 8: Creating Video Ads
Kamil shares his tips on making video ads, including what filters, text, effects, and colors to use. He also explains why it's important to run multiple ad copies at the same time.
Section 9: Launching Facebook Ads
Finally, Kamil walks you through the process of setting up your business manager account, optimizing your profile, setting up your Ads manager columns, and launching Facebook ads. He also shares his own strategies on testing, scaling, targeting, and retargeting your ads.
Recommendation: Here's The Best Alternative
Is Kamil Sattar a scam?
I can confidently say that Kamil Sattar is not a scam. He's a well-known entrepreneur with a successful track record in the e-commerce industry. And his free course, Ecom King, is a legitimate resource for anyone looking to start a dropshipping business.
One thing that sets Ecom King apart from other dropshipping courses is that it doesn't rely on black hat tactics or shady strategies that could get you into trouble. Instead, Kamil focuses on the basics of setting up a dropshipping store and finding winning products to sell.
However, it's important to note that the content of the course isn't particularly unique. If you've done any research on dropshipping before, you might find that some of the information covered in Ecom King is already familiar to you. There are plenty of other blogs and YouTube videos out there that cover similar topics.
Another thing to consider is that Ecom King only scratches the surface of what it takes to build a successful dropshipping business. Spending 4 hours and 20 minutes on the course might give you a basic understanding of how to get started, but it's not enough to compete in today's market. With so many people jumping on the dropshipping bandwagon, the competition is fierce, and you'll need to come up with unique strategies to stand out.
Furthermore, Kamil doesn't address some of the challenges and pitfalls that come with dropshipping. For example, advertising costs have risen significantly over the years, making it harder to turn a profit. And with so many dropshippers flooding the market, it can be difficult to find products that haven't already been saturated by the competition.
In conclusion, while Kamil Sattar and his course, Ecom King, are not scams, it's important to have realistic expectations about what the course can offer. It's a good starting point for anyone new to dropshipping, but you'll need to put in a lot more work and research to build a successful and profitable business.
Is there a better way to make money online?
If you really want to make a stable and secure stream of passive income, I would suggest you starting an affiliate marketing business.
Affiliate marketing is perfect for anyone who is new to online business.
In fact, of all the online business models I've tried, affiliate marketing is the easiest and most rewarding so far.
In affiliate marketing, you can actually run your business almost with zero cost and achieve a steady and sustainable passive income to pay for your bills. You don't need any initial capital and can even do it as a side hustle.
And if you really want to learn affiliate marketing and build a business from scratch, I'd recommend you to get started with the most reputable platform for affiliate marketing: Wealthy Affiliate.

Wealthy Affiliate is an all-in-one platform for building your affiliate marketing business from scratch. It offers you a free account (including a free website) with comprehensive training on SEO (free traffic methods), which enables you to get started with affiliate marketing right away without paying a penny.
But How Much Can You Earn with Wealthy Affiliate?
A 21-year old student from Wealthy Affiliate was able to earn $7,395 in just 1 week, which means he made more than $1k a day…all while using free traffic methods.
For more information, you can check out my full review of Wealthy Affiliate.
Where to Join Wealthy Affiliate?
Wealthy Affiliate has a very simple pricing scheme. It has free and premium membership.
If you want to feel about Wealthy Affiliate, you can sign up for the free starter membership here (no credit card required). You can select to be a free member with no time limit.
And as a starter member, you can get instant access to the community, live chat, over 500 training modules, 2 classrooms, networking, commenting, 1 free website, access to the keyword tool.
You can enjoy all these values without paying a penny.
So I strongly recommend you to register a free account and see it yourself.