If you are reading this review, chances are you might have watched some YouTube videos on sales and marketing training.
But not too often that we found free training videos worth our time because most of them are just created for upsells.
So is Ecom King an exception? This 5-hour course gives you a general overview of dropshipping with some recommendations for apps, tools & suppliers.
Since I've been a dropshipper for quite a while when I just started doing online business, I spent a few hours going through the course last weekend to see if there is any valuable information.
You can rest assured that what I tell you is genuine because I'm not affiliated with Kamil Sattar.
At the end of this review, I'll also tell you a much better alternative that has enabled me to make 4-5 figure passive income every month.
Below is what I'll cover in the review of the dropshipping free course Ecom King.
Who is Kamil Sattar?
Mohamed Kamil Sattar is a young guy from the UK. He was born on May 10, 1999, but already known as "The Ecom King".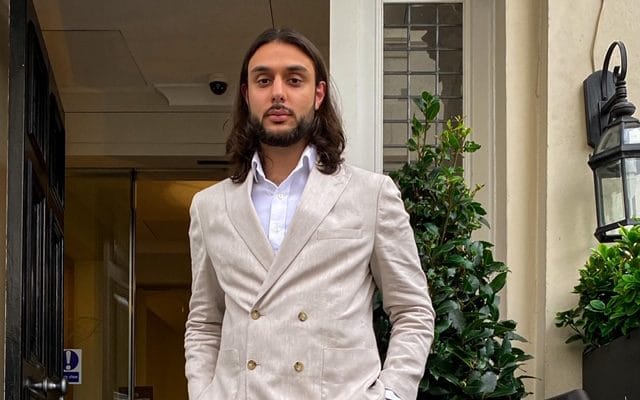 He joined Forbes business council in April 2020, just before his 21st birthday. This makes him the youngest member ever.
But, don't get me wrong, I'm not endorsing Kamil. As far as I know, anyone who is willing to pay a substantial membership fee can join the council.
There is another guru called Kevin Zhang who was blocked by Facebook also makes himself into one of the youngest members.
Kamil claims to be the founder & partner in more than three companies, ranging from eCommerce to dropshipping, with a combined annual sales of more than $3,000,000.
As in the case of most successful gurus, Kamil said he has been coaching business owners and helped businesses grow to 6 or 7 figures in revenue.
Needless to say, Kamil's has amassed a huge sum of money in a short period of time which is enough for him to retire, if that's true.
Though Kamil is so rich, he doesn't have an Ecom King website, apart from his YouTube page where you can find his teaching resources.
Recommendation: Here's The Best Alternative
What is the Ecom King Course?
In this Ecom King course, you'll be introduced to the basic business model, such as how to find winning products and suppliers.
Apart from that, Kamil also shows you how to build a brand and which apps are suitable for your Shopify store.
As in the case of most dropshipping courses, Kamil teaches you how to set up Facebook Business manager & Ads manager. You'll learn to launch, test & scale your Facebook ads.
In addition to paid ads, Kamil spends a fair amount of time on teaching you SMS & email marketing.
He also said that he has a foolproof way of getting sexy influencers to message you back without begging them.
But as far as I know, those gorgeous influencers always have their followers texting them every day so don't really expect there is any trick or luck for you to jump the queue.
An overview of the Ecom King course
To start with, remember to download the free cheat sheet because the free course is loaded with information and some of it only gets covered briefly.
Below is a summary of the sections included in the course:
Section 1: What is Dropshipping & How Much You Need to Start
This section is a basic introduction to the course and dropshipping business model.
According to Kamil's suggestion, you would need to invest around $1k as the initial capital.
He also explains the amount of your expenditure and how you're going to spend that amount of money.
Section 2: What Makes A Winning Product – How To Find Winning Products Free & Paid Methods + Best Niches
Kamil promises to teach you how to find that most sought after product everyone wants.
Some of the niches he suggested includes beauty, jewelry, kitchen/cooking, sports, outdoors, health/fitness, pets, kids/babies, technology, etc.
Section 3: How to Find A Quality Supplier & Best Free & Paid Suppliers
If you choose the wrong supplier, you're doomed to fail in dropshipping.
Kamil provides a link to a blog on his cherry-picked suppliers, as well as an additional list of 300 different suppliers.
When hand-picking a supplier, some of the most important factors Kamil would consider include location, accountability, production, capabilities, sampling and communication.
Section 4: How to Pick A Brand Name + Create A Logo For Free + Building A Store From Scratch + How to Write Effective Product Descriptions
Kamil provides some advice on brand building and choosing a store name.
This section covers the topics of domain name registration, designing and setting up your Shopify store, creating a logo, and how to load and create product descriptions.
Section 5: How to Set Up the Recommended Apps
In this section, Kamil recommends the apps that he considers as important for running your dropshipping store, such as apps for payments, marketing, tracking and product review, etc.
Section 6: Email Marketing Full Setup Guide
Kamil dives into some detail of the customer psychology behind marketing campaigns.
He shows you what clients you should target, email content and when the best time is to send those emails.
Section 7: SMS Marketing Full Setup Guide
This section further explores the different types of clients and scenarios you need to know in email marketing.
In addition, Kamil teaches you how to link them to an SMS campaign and when the best time is to send those messages.
There is a cheat sheet with copy & paste options for you to use.
Section 8: How to Make Video Ads – Thumbnails – Ad copies – Ad Headlines
Kamil discusses the process of making video ads, including what filters, text, effects and colors to use.
He also explains why it's important to run multiple ad copies at the same time.
Section 9: How to Setup The Business Manager + Ads Manager Columns + How to launch Facebook Ads With My Best FB Strategy + How to Scale FB ads
Kamil walks you through the process of setting your business manager account with some tips on how to optimise your profile.
Besides, he also teaches you how to set up your Ads manager columns to be more efficient and his own strategies on launching Facebook ads.
In short, you'll go over the process of phase objectives, testing, scaling, targeting and retargeting.
Is Kamil Sattar a Scam?
Kamil Sattar is not a scam. He is a famous entrepreneur and the free course Ecom King is legitimate.
The course doesn't teach any black hacks which might get you into trouble.
That said, the course content isn't unique and if you might already have heard similar things on other blogs or YouTube videos.
Also, I don't think you can make any money after spending 4hrs and 20mins on Ecom King because Kamil Sattar only teaches you the basics to start a dropshipping store.
It's not enough because the market has become more competitive and hence you need to come up with some special strategies to stand out.
Moreover, dropshipping is not as easy as you thought. Since the advertising cost has increased over the years and many people are doing it now, you will face a lot of competition.
Though Kamil says that it takes quite a long time to build a profitable dropshipping business, he doesn't tell you a lot of problems about dropshipping that you should know before starting.
Let me tell you more in the next section.
Recommendation: Here's The Best Alternative
Is Dropshipping Still a Viable Option For Online Business?
As an experienced dropshipper, what I can tell you is that dropshipping has become increasingly difficult. If you want to build a 6 figure dropshipping business, you need to shed some blood, sweat and tears to figure out how it works.

Here are a few points about why I would not recommend dropshipping:
1. Financial Risk
Your dropshipping store won't sell ANYTHING if you don't ADVERTISE. But Facebook ads costs are skyrocketing and will eat away your PROFITS. You might need weeks or even months to just break even, before seeing any profit.

In another word, you have to take a huge FINANCIAL RISK in dropshipping.
2. Facebook ads are Pricey and Difficult
After observing most dropshippers' results, at best, the total Facebook ad cost will account for at least 30% of your total sales.

But Facebook ads seldom stay effective for too long. Once your ad has exhausted the audience, it becomes ineffective. Your total revenue will be much lower and even result in net loss.

According to Forbes, Facebook saw an increase in Ad costs of 90% year-on-year.

Worse still, the learning curve of Facebook ads is quite steep because Facebook changes its algorithm all the time. You have to invest a lot of time and money in learning and testing Facebook Ads.

If you run Facebook ads without any experience, your ad account will be banned for violating their strict policies.
3. Customer Support
In dropshipping, you have to spend a lot of time communicating with suppliers and dealing with customer service.

If your customer has any issues with the product, you have to wait for your supplier to help you. If your supplier is not helpful, you have to bear the loss yourself. Therefore, many dropshipping stores have poor customer review and have no returning customers.

In the worst case, you would expect a lot of credit card chargebacks, which risk getting your payment gateway shut down.
4. A lot of work on product research
For your store to keep making money, you always have to find a product that has the momentum to go viral in order that the ads costs can be covered.
In dropshipping, most products reach their peak in 1-2 months or even weeks. This is because many competitors will steal your product and create a better ad. Or increase their budgets on Facebook ads to outbid you.
Therefore, you need to keep finding new replacements to keep generating cash flow.
You might see people post revenues online but they don't tell you the net revenue.

Some of them might be making money but it's not sustainable.

The dropshipping business model is not as passive as you think. Most people who succeed in dropshipping are doing it full time because it requires you to keep finding new products, creating new stores, testing new ads and looking for new suppliers to make your income stable.
Is There a Better Alternative to Ecom King Dropshipping Course?

If you don't want to waste your time or risk your hard-earned money, you might wonder if there is a better business model that doesn't need Facebook ads and can do it as a side-hustle.

Yes, I would suggest you get started with affiliate marketing. It is far easier and less time consuming as you don't even need to handle customer service.

In affiliate marketing, you can run your business almost with zero cost. Most importantly, you don't need to invest in creating and developing any products.
But How Much Can You Earn in Affiliate Marketing?

A 21-year old student from my #1 recommended training platform of affiliate marketing was able to earn $7,395 in just 1 week, which means he made more than $1k a day…all while using free traffic methods and affiliate marketing.
Wealthy Affiliate has existed for more than 10 years and there are many success stories over the years.
To give you more examples, here are some of the other inspiring success stories of Wealthy Affiliate members.

Where to Join Wealthy Affiliate?
Wealthy Affiliate has a very simple pricing scheme. It has free and premium membership.

If you want to feel about Wealthy Affiliate, you can sign up for the starter membership here (no credit card required). You can select to be a free member with no time limit.

And as a starter member, you can get instant access to the community, live chat, over 500 training modules, 2 classrooms, networking, commenting, 1 free website, access to the keyword tool.

You can enjoy all these values without paying a penny.
So I strongly recommend you to register a free account and see it yourself.