If you are looking to use Sales Funnels to grow an online business, you might be interested in Gusten Sun's Funnel Conversion Bundle.
But does the Funnel Conversion Bundle really work? Is Gusten Sun a Scam?
As a disclaimer, I'm not affiliated with Gusten Sun, so you can rest assured that my words are unbiased and genuine.

At the end of this article, I will also tell you a better alternative that can really help you create a steady passive income.

Below is what I will cover in this review of Gusten Sun and his Funnel Conversion Bundle.
Who is Gusten Sun?
There is not much information about Gusten Sun online. It seems that he is a new guru in the online making.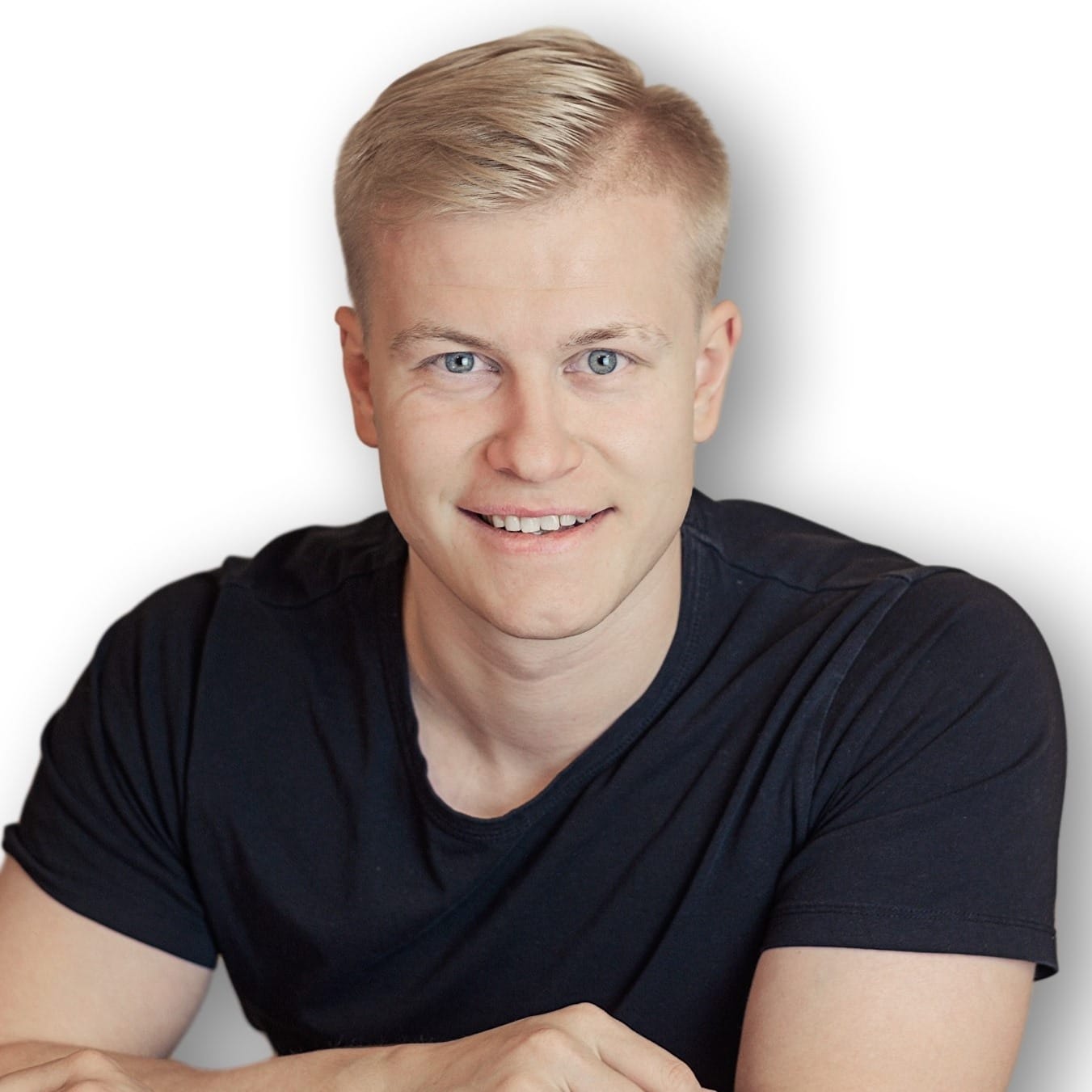 If you search on social media, you can see that he does not have a huge following. On Facebook, he has around 6.6K followers at the time of writing. He also has a YouTube channel with just 400 subscribers.
Gusten Sun mainly helps people to make sales online using sales funnels. He uses ClickFunnels to create all his websites or sales funnels.
ClickFunnels is a page builder that anyone can use without knowledge of coding or programming. Gusten says that he is not a techy guy and doesn't know to code, so ClickFunnels is the best software for anyone like him.
Right now, he is promoting his Funnel Conversion Bundle on Facebook.
Recommendation: Here's The Best Alternative
What is the Funnel Conversion Bundle?
The Funnel Conversion Bundle is created by Gusten Sun. It is a collection of sales funnel templates, which Gusten Sun claims to help you capture more leads and enhance your conversion rate.
To use the funnel templates, you must pay for ClickFunnels, which is a funnel-building software. Then you can replace the text and images with your own.
Gusten Sun created the Funnel Conversion Bundle to help online entrepreneurs create high-converting sales funnels. Gusten Sun claims that the funnels he designed can attract leads and customers for any business in any industry.
With The Funnel Conversion Bundle, you will get pre-made funnels so that you can save time on creating one from scratch.
Apart from the 37 sales funnel templates, Gusten Sun will give you some bonuses.
First, you will get access to the step-by-step video tutorials. The tutorials will teach you how to use ClickFunnels and launch your funnel.
The second bonus is the Live Funnel Build Workshop. Gusten Sun will show you how he built the funnel templates from start to finish.
The final bonus is the private Facebook Group. You can ask questions in the group whenever you face any difficulties.
Gusten Sun claims that the value you receive is $10,097, but you can get it for just $37. This might sound good to be true.
What Type of Funnels Can You Get In The Funnel Conversion Bundle?
Here are the different types of funnel templates you can get if you purchase the Funnel Conversion Bundle:
Lead Funnels

High Ticket Funnels

Website Funnels

Local Business Funnels

Low-ticket funnels

Event Sales Funnels

Webinar Funnels

E-Commerce Funnels
If you order the Funnel Conversion Bundle, you will have a money-back guarantee.
However, in order to get the money back, you need to provide proof that the funnel templates do not convert visitors into leads or customers, which is quite difficult indeed.
Recommendation: Here's The Best Alternative
Who is Gusten Sun's Funnel Conversion Bundle For?
Gusten Sun's Funnel Conversion Bundle is for anyone who uses sales funnels to sell products or services online.
Here are the people who might benefit from it:
Funnel builders

Agency Owners

Service Providers

Freelancers

Coaches

Consultants

Course Creators

Authors

Speakers

B2B Companies

E-Commerce

Local Businesses
By the way, you don't have to use the funnel templates yourself. You can sell them to others or give them away as a bonus for your customers.
However, one important thing to note is that you must use ClickFunnels in order to use Gusten Sun's Funnel Conversion Bundle right away. Because the templates are created using ClickFunnels.
If you use other software like LeadPages or Unbounce etc, then you can only use the Funnel Conversion Bundle's templates as a reference and re-create by yourself.
Is Gusten Sun a Scam?
Gusten Sun is not a scam. Undeniably, using sales funnels can help increase the conversion rate in digital marketing.
If you want to create a sales funnel for promoting your product or services, getting Gusten Sun's Funnel Conversion Bundle will save you time. You won't have to build a sales funnel from scratch.
However, Gusten Sun might exaggerate the power of using his funnel templates. Having a well-designed sales funnel might not get you more sales. The reason is that it is meaningless to have a sales funnel if there is no one visiting your sales funnel.
Gusten does not teach you how to drive traffic to your sales funnel. Actually, it is hard to get free traffic to your sales funnel. You would probably need to run Facebook ads like Gusten Sun, which can be very expensive.
According to Forbes, Facebook saw an increase in Ad costs of 90% year-on-year.

Worse still, the learning curve of Facebook ads is quite steep because Facebook changes its algorithm all the time. You have to invest a lot of time and money in learning and testing Facebook Ads.

If you run Facebook ads without any experience, your ad account will be banned for violating their strict policies.

Therefore, that's not the business model I'd recommend to you.
If you'd like to build a sustainable online business, you must learn the techniques of free traffic which allow your site to bring in revenue while you are sleeping.
In the next section, I will tell you a better business model that doesn't need Facebook ads and can do it as a side hustle.

Is There a Better Way to Make Passive Income Online?
If you are new to online business and want to make passive income online, I wouldn't recommend Gusten Sun's Funnel Conversion Bundle.
Instead, I highly recommend you get started with affiliate marketing.

In affiliate marketing, you can run your business almost with zero cost and achieve a steady passive income without any trouble with expensive software or Facebook ads.
If you want to learn affiliate marketing in the right way, I'd recommend you to get started with the best training platform Wealthy Affiliate.

It offers you a free account (including a free website) with comprehensive training on SEO (free traffic methods) which enables you to get started with affiliate marketing right away without paying a penny.
But How Much Can You Earn with Wealthy Affiliate?
A 21-year-old student from Wealthy Affiliate was able to earn $7,395 in just 1 week, which means he made more than $1k a day…all while using free traffic methods.
Wealthy Affiliate has existed for more than 10 years and there are many success stories over the years.

To give you more examples, here are some of the other inspiring success stories of Wealthy Affiliate members.

Where to Join Wealthy Affiliate?
Wealthy Affiliate has a very simple pricing scheme. It has a free and premium membership.
If you want to feel about Wealthy Affiliate, you can sign up for the starter membership here (no credit card required). You can select to be a free member with no time limit.
And as a starter member, you can get instant access to the community, live chat, over 500 training modules, 2 classrooms, networking, commenting, 1 free website, and access to the keyword tool.

You can enjoy all these values without paying a penny.
So I strongly recommend you register a free account and see it yourself.