If you're looking to make money online, you might be considering taking a course from Greg Gottfried. He's a popular YouTube marketer with over half a million followers and he's got tons of tips on various online biz models. But with so many scam artists out there, you might be wondering if he's the real deal.
As a seasoned internet entrepreneur, I can share my thoughts on the program. Over the years, I've reviewed loads of online courses, software, and even MLMs. Just to be clear, I'm not affiliated with Greg Gottfried and I'm not getting paid to write this review, so you know my words are straight up.
At the end of this review, I'll even point you in the direction of a better alternative that's helped me make a full-time passive income online. Here's what I'll be covering in my review of Greg Gottfried's courses:
Who is Greg Gottfried?
Greg Gottfried is a popular online marketer with over 511K subscribers on YouTube. The dude uploads a video every week and some of his content is actually pretty useful.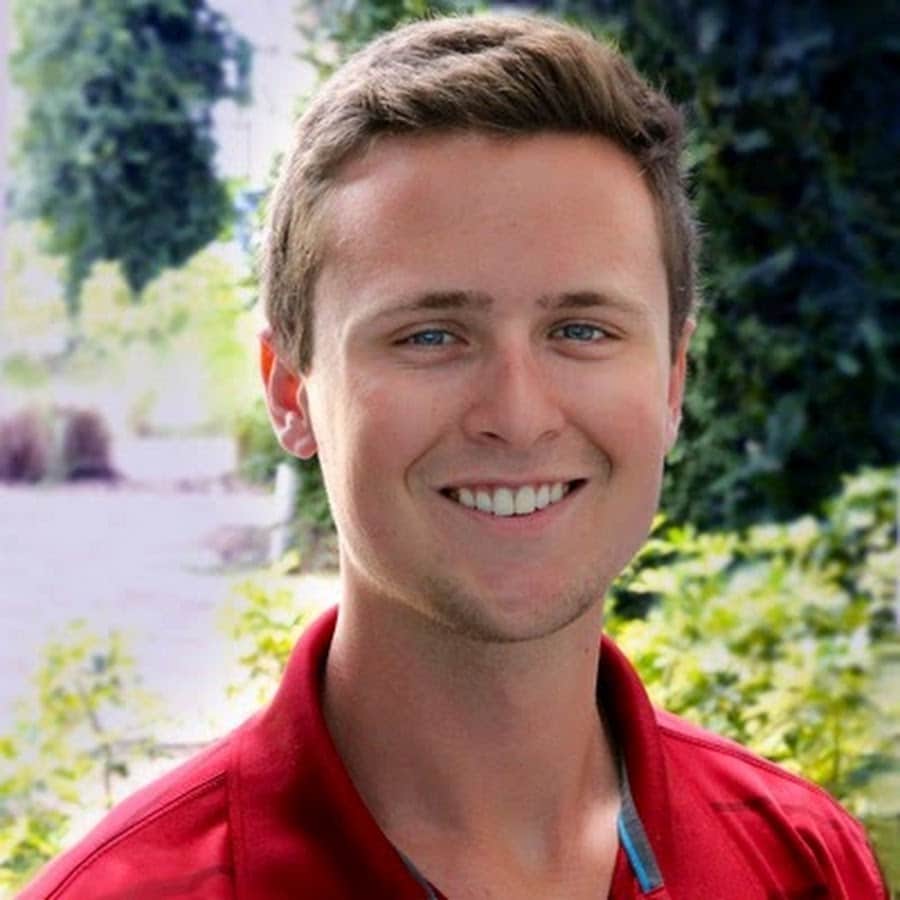 Unlike some other gurus out there, Greg doesn't flaunt his wealth or make any wild claims. It's refreshing, you know?
A lot of these gurus lie about how much they make just to get people to sign up for their courses. But Greg seems legit.
So, should you join his courses to learn how to make money online? Let's take a closer look at his courses in the next section.
Recommendation: Here's The Best Alternative
Greg Gottfried Courses
Greg Gottfried has created a ton of courses on Udemy. I counted 28 of them and he's got a pretty solid following with over 42k students.
But here's the thing, most of his courses are geared towards beginners. So, if you're looking for something super advanced, you might want to look elsewhere.
The content is basic, which is great for someone starting out, but if you're looking to make some serious cash, you'll probably need to invest in some other, more comprehensive courses that are a bit pricier.
Below are some of his courses:
​Passive Income: 3 Top Easiest Free Websites ($13.99)
This is a super popular course with over 6,000 students. It's broken down into three sections, each packed with useful info:
In the first section, you'll get to know Greg and why you should pay attention to what he's got to say.

The second section dives into three websites where you can make some cash – Amazon Merch, Teespring, and Udemy.

And in the final section, Greg introduces you to Typorama – a free app for designing clothes.
Passive Income: Affiliate Marketing ($10.99)
This course is pretty similar to the one I mentioned earlier, but instead of focusing on Print On Demand, this one teaches you all about Affiliate Marketing.
It's definitely a good way to earn money online, but keep in mind this course is only an hour long. If you're serious about making money with affiliate marketing, I'll let you in on a better alternative later.
Here's what you can expect in this course:
Introduction to Affiliate Marketing:

This section will give you the basics on what affiliate marketing is all about. You'll learn about finding your niche, using keywords, which affiliate programs to promote, creating content, and building websites.

Building Free Traffic:

This section gets into the nitty-gritty of how to drive traffic to your affiliate links for free.

Bonus Upsell Section:

The last section of the course isn't really about affiliate marketing, it's just a section to sell you on the instructor's other courses. But hey, you might find a coupon code in there!
Work From Home Jobs: Top 10 Best Freelance Jobs ($10.99)
There are over 6,000 students in the course.
You will learn about jobs you can do online, such as writers, marketers, and photographers.
How To Sell On Teespring Without Paid Ads (Free)
Looking to learn how to sell your stuff on Teespring? This free course got you covered! Here's a quick rundown of what you can expect:
Section 1: Get an easy-peasy overview of the platform you'll be using to make some cash.

Section 2: In the second section, we'll chat about finding the perfect niche and how to come up with t-shirt designs that sell.

Section 3: Got some shirt ideas? Cool, let's talk about how to make sure they're legit and how to avoid any copyright snafus.

Section 4: Time to get creative! We'll cover design creation using different software and tools.

Section 5: Now it's time to list your designs on Teespring. We'll go over uploading your designs, writing catchy descriptions, and making your listings stand out.

Section 6: Want to grow your Teespring biz? Check out this section for tips on how to do just that.

Section 7: Greg Gottfried will share some strategies to help you sell more t-shirts.

Section 8: Ready to make your first sale? Greg's got you! He'll teach you how to close that first deal.

Section 9: And last but not least, Greg's got a special bonus in store for you!
Recommendation: Here's The Best Alternative
Refund Policy
The courses are affordable, so I doubt many people ask for a refund if they're not happy. But don't worry, there's still a sweet 30-day refund policy in place for all course purchases, just in case.
Who is Greg Gottfried's courses for?
If you're a beginner looking to get started with an online business, Greg Gottfried's courses might be just what you need. While they won't give you a step-by-step guide on how to make cash, they'll give you an intro to the basics and get you on your way.
Just keep in mind that the info you'll get may not be enough if you're starting from scratch and don't have any prior experience.
Pros
1. The Guru of Marketing
Greg Gottfried is a well-known marketer who has a substantial YouTube following to promote his courses. This means that he's got a lot of experience and knowledge to share with you, so you can trust that you're in good hands.
2. Get a Marketing 101
Want to learn the basics of marketing? Greg's got you covered! His courses are designed to teach you everything you need to know about marketing, from start to finish. Whether you're a complete beginner or have some experience, you're sure to pick up some valuable insights.
3. Easy to Follow
Not only are Greg's courses packed with useful information, but they're also beginner-friendly. So if you're just starting out and don't know much about marketing yet, don't worry! Greg's courses are designed to help you get up to speed quickly and easily.
Cons
1. "Short and Sweet" Courses
Let's face it, sometimes brevity can be a good thing, but not when it comes to learning new skills. If you're looking to dive deep into online marketing, Greg Gottfried's courses might leave you feeling a bit unsatisfied. They're great for giving you a taste of the basics, but if you're looking for in-depth training that'll help you truly succeed, you may want to look elsewhere.
2. Free Information Everywhere
While Greg's courses are certainly convenient, a lot of the information he covers is readily available online for free. So, if you're on a tight budget and just looking for information, you might be better off conducting your own research instead of shelling out money for a course.
3. Teach and Sell, But Does He Implement?
At the end of the day, it's important to remember that Greg's main source of income is selling these courses, not actually implementing the techniques he teaches. So, while he certainly has a wealth of knowledge to share, it's worth taking his lessons with a grain of salt and doing your own research to validate the information he presents.
Recommendation: Here's The Best Alternative
Should you join Greg Gottfried's courses?
I wouldn't advise you to join Greg Gottfried's online marketing courses if you're looking for top-notch training. Don't fall for the illusion that these courses will provide you with world-class education. It's not easy to find truly excellent training that's also affordable.
Think of these courses as just a taste of what's out there. They're meant to give you a glimpse into different online business models, so you can get a feel for which one you're interested in.
But if you really want to learn the ins and outs, you'll need to invest in more comprehensive courses down the road. And let me tell you, those courses won't come cheap.
That being said, for what you're getting, the price of these courses is reasonable. Just don't expect them to be a complete education on their own.
Keep in mind that you'll need to invest in additional training in the future if you want to become an expert.
Is Greg Gottfried a scam?
Greg Gottfried is not a scam. His courses are pretty popular on Udemy, but here's the deal: you'll get the basics of marketing skills from him, but don't expect too much. The courses are short and may miss out on some important details.
If you're on a budget, Greg's courses are cheap just like other Udemy courses. But if you're looking for a complete training that's suitable for both beginners and experts in marketing, his courses might not be the best choice. You may need to invest in more expensive and comprehensive programs after taking his courses.
Now, if you're still interested in boosting your marketing skills, I've got a better recommendation for you. I've used an all-in-one platform to build my full-time online business, and it has everything you need to learn marketing. I'll share more details in the following section.
Is there a better way to make money online?
I actually agree with Greg that affiliate marketing is a great business model to make passive income online.
This is because, in affiliate marketing, you can run your business almost with zero cost and achieve a steady passive income without any trouble with paid ads. It's a legit business where you make money by helping people.

However, as mentioned earlier, Greg's course is missing some important details for beginners.
Therefore, I'd recommend you to get started with the most reputable platform for affiliate marketing: Wealthy Affiliate which teaches you the real secrets of free traffic.

Wealthy Affiliate is an all-in-one platform for building your affiliate marketing business from scratch.
It offers you a free account (including a free website) with comprehensive training on SEO (free traffic methods), which enables you to get started with affiliate marketing right away without paying a penny.
But How Much Can You Earn with Wealthy Affiliate?

A 21-year-old student from Wealthy Affiliate was able to earn $7,395 in just 1 week, which means he made more than $1k a day…all while using free traffic methods.
Wealthy Affiliate has existed for 15 years and there are many success stories in the past decade.

To give you more examples, here are some of the other inspiring success stories of Wealthy Affiliate members.

Where to Join Wealthy Affiliate?
Wealthy Affiliate has a very simple pricing scheme. It has a free and premium membership.
If you want to feel about Wealthy Affiliate, you can sign up for the free starter membership here (no credit card required). You can select to be a free member with no time limit.
And as a starter member, you can get instant access to the community, live chat, over 500 training modules, 2 classrooms, networking, commenting, 1 free website, and access to the keyword tool.

You can enjoy all these values without paying a penny.
So I strongly recommend you register a free account and see it yourself.