Amazon FBA can definitely bring in some big bucks, but it's important to know that it's not without its risks and challenges. To overcome these hurdles, getting proper training is key.
So, you might be wondering if the Freedom Builder BootCamp course can help you out. The mastermind behind this course is none other than Greg Mercer, a seasoned Amazon seller and the creator of the famous product research tool 'Jungle Scout'. He's known as one of the top dogs in the private-label product-selling game on Amazon.
But with all the fake gurus out there, it can be tough to tell if Greg is the real deal.
As an internet entrepreneur, I've got the inside scoop on the program and I'm here to share all the info I've got. Over the years, I've reviewed hundreds of online courses, software, and even MLMs.
At the end of this article, I'll also tell you a better way to make a full-time passive income online at zero risk.
Below is what I'll cover in the review of Greg Mercer and Freedom Builder Bootcamp.
Who is Greg Mercer?
Greg Mercer is the CEO and founder of Jungle Scout, an Amazon FBA tool and resource provider.
After graduating with a degree in civil engineering, he went on to work as a corporate civil engineer in Pensacola, Florida.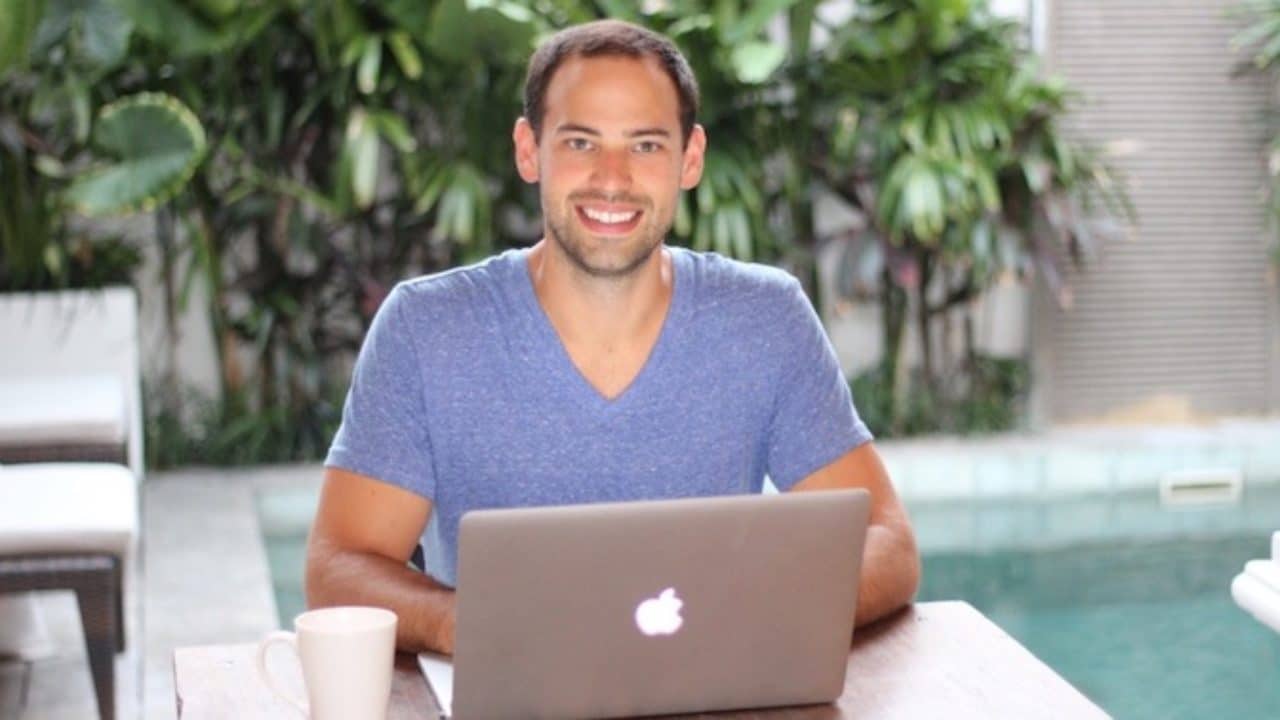 Feeling tired of his 9-5 routine, Greg started to spend each evening researching products that he could sell on Amazon.
In 2013, Greg got his first sale and eventually scaled up his revenue to match his job income.
In order to facilitate the process of product research, Greg began to develop a chrome extension that enabled him to sort and display the available product information from Amazon.
This gave birth to the first version of the Jungle Scout Chrome extension in 2015. The extension included vast amounts of information gathered from his previous experiences, specifically targeted toward Amazon and its sellers. He also set up a Youtube channel to complement his extension, which subsequently gained traction alongside the success of the tool.
Today, Jungle Scout has become a well-established company that offers a multitude of tools and education for aspiring Amazon FBA vendors.
Recommendation: Here's The Best Alternative
A Quick Look At Amazon FBA
Do you want to simplify your shipping process and make your life easier as a third-party seller on Amazon? Then you need to check out Fulfillment by Amazon (FBA).
With this service, all you have to do is sell your products and Amazon takes care of the rest. They handle shipping, returns, product warehousing, picking and packing, and more.
All you need is an Amazon seller account, send your products to Amazon's warehouse, and they'll take care of the rest. You just need to handle sales and make sure Amazon has enough stock of your product. That's it!
Freedom Builder BootCamp Course Modules
Freedom Builder Bootcamp is a comprehensive course that'll guide you through the exciting world of eCommerce and selling on Amazon.
With over 30 hours of video classes and detailed content PDFs, you'll learn everything there is to know about creating and selling a product on Amazon FBA.
The course is split into 10 modules, each focused on a different aspect of the selling process. Let's dive into the 10 modules that'll set you up for success.
Module 1: Getting started with the Amazon FBA Business Model
In this module, you'll get a comprehensive overview of what to expect from the Freedom Builder Bootcamp program. Get ready to dive into the exciting world of Amazon FBA! You'll be introduced to the technicalities of eCommerce and the Jungle Scout extension, which will make your life easier when it comes to selecting a profitable product. By the end of this module, you'll have a good grasp of the product selection process and will be ready to move onto the next step.
Module 2: Product Research
Now that you have a basic understanding of the Amazon FBA world, it's time to find a product that'll bring you success! In this module, you'll learn how to scout for products in a profitable niche, evaluate their potential, and understand the competition. The focus on selecting the right niche is crucial for the success of your product, and you'll get all the tools you need to make the right decision.
Module 3: Sourcing
This is where the real fun begins! In this module, you'll learn all about sourcing – the first official step in starting your Amazon FBA journey. You'll gain insights into negotiating prices, acquiring supplies from competitors, and how to make and sustain connections with vendors. The Jungle Scout Supplier Database will be introduced to help you make smart sourcing decisions in the future.
Module 4: Amazon Brand Registry
Starting a business is exciting, but it's also crucial to protect your brand and products from plagiarizers and thieves. This module will guide you through the process of registering yourself as a seller with Amazon's Brand Registry, ensuring that your brand stays secure.
Module 5: Shipping
Getting your product to customers can be a daunting task, but this module will make it a breeze. You'll learn all about the Amazon Fulfillment Center, including rates, storage processes, and freight forwarding. The course also provides a shipping checklist to help you manage your inventory while minimizing shipping and storage costs.
Module 6: Listing Creating
This module covers the methods for getting organic sales growth, including email campaigns and promotions. You'll also learn how to optimize different aspects of your advertising campaign to make the most of Amazon's FBA marketing algorithm.
Module 7: Product Launch
Are you ready to launch your product on Amazon and watch the sales pour in? This module of Freedom Builder Bootcamp is here to help make that happen! We'll go over all the key elements you need to keep in mind when launching your product, including how to maximize organic growth, how to create effective email campaigns, and how to optimize your advertising strategy according to Amazon's FBA marketing algorithm. With these tips and tricks, you'll be well on your way to a successful product launch.
Module 8: PPC Advertising
Want to take your Amazon sales to the next level? Enter Pay Per Click (PPC) advertising. This module will cover all the ins and outs of PPC advertising on Amazon, including how to structure your sponsored product and brand ads for optimal conversions. We'll also delve into the benefits of Amazon FBA sponsored ads and show you how to make the most of them for maximum profit margins. So if you're ready to boost your sales, this module is a must-have!
Module 9: Scaling Your Online Business
So you've got an Amazon FBA business and it's starting to take off. Congrats! But now comes the hard part: how do you make sure everything runs smoothly as your business grows? This module has got you covered. We'll show you how to keep an eye on your FBA account's health, manage inventory, add more products to your shop, and even outsource some of the tech work if you need to. And if you've hit your revenue goals and want to move on to something else? We'll walk you through the process of selling your business too.
Module 10: Advanced Seller Strategies
Now that your product is out in the market, it's time to take things to the next level. This final module covers all the advanced strategies you need to get more sales and keep them coming. We'll teach you how to maintain and increase sales through smart tactics, so you can keep your business growing strong. From Greg's expert tips, you'll learn how to make the most of your business beyond just Amazon.
Recommendation: Here's The Best Alternative
How much does Freedom Builder Bootcamp cost?
At $999, the Jungle Scout Freedom Builder Bootcamp may seem pricey for beginners in the Amazon FBA game. But, hey, most Amazon courses cost even more. Plus, with all the bonuses included, it's like hitting multiple birds with one stone.
Don't just take our word for it, the Bootcamp even offers a free 1-hour intro webinar to give you a taste of what's to come. So, is it worth it? Well, that's up to you to decide.
Refund Policy
Greg's got you covered with his 14-day money-back guarantee for the first package. That's two whole weeks to see if the course is a good fit for you. And if you go for the second package, you still get a solid 7 days to try it out.
Not happy with the course? No problem! Just ask for a refund, and Greg will take care of it without any questions asked. Easy peasy!
Pros
Expert Instruction:

Greg Mercer, the man behind Freedom Builder BootCamp, is a seasoned pro when it comes to Amazon FBA. He breaks down his knowledge into digestible chunks, making it super easy to follow along.

Jungle Scout Integration:

Not only will you learn the ins and outs of Amazon FBA, but you'll also get the lowdown on how to use the Jungle Scout product research tool. This makes finding and sourcing products a breeze!

Budget-Friendly:

Compared to other Amazon FBA courses out there, Freedom Builder BootCamp is a steal. You get top-notch education without breaking the bank.

Support Squad:

Need help or have a question? No problem! Freedom Builder BootCamp offers dedicated customer support and a private Facebook group where you can connect with other members and get the support you need.
Cons
Limited Live Course Discussions:

The live course discussions are only monthly, which is less than what some other more expensive courses offer.

Required Jungle Scout Extension:

You need the Jungle Scout extension to understand and work through the course, which is a must for success on Amazon FBA.

No Installment Payment Option:

Unfortunately, the Freedom Builder Bootcamp does not offer installment payment options.
Recommendation: Here's The Best Alternative
Is Freedom Builder BootCamp a Scam?
Greg Mercer is the real deal and Freedom Builder BootCamp is definitely not a scam.
However, Amazon FBA is a business, and a tough one at that. I've been in the game since 2016 and let me tell you, success is never guaranteed. With intense competition, you're lucky if you end up with a profit margin above 10%.
Bottom line, it takes persistence and a laser-focus to make it in the world of Amazon FBA. So, if you're not up for the challenge, this business model might not be for you.
Is it too Late to Start Selling Amazon 2023?
Still looking to make it big on Amazon? Good news, the window of opportunity is still wide open. Although, things have changed a bit from the good old days of just listing and selling. Now, you gotta find less competitive products and use marketing strategies to push it to page 1.
Don't get too excited though, making big bucks on Amazon isn't as simple as it seems. Sure, most sellers make at least a grand a month and some even hit $250K. But remember, that's just their earnings, not their profits. When you factor in all the costs, a lot of sellers end up in the red.
So, if you want to be a successful seller on Amazon, you still need a solid strategy and plan. And to help you out, I wrote a full article on the profitability of Amazon FBA. Check it out to learn more!
Is there a better alternative to Amazon FBA?
If you're new to online business, you might wonder if there's a better business model that doesn't need initial capital and can do it as a side hustle.
Of all the online business models I've tried, affiliate marketing is the easiest and most rewarding so far.
In affiliate marketing, you can run your business almost with zero cost. Most importantly, you don't need to invest in creating and developing any products.
Also, it is less time-consuming since you don't have to manage inventory or handle customer service.
You can enjoy a steady stream of passive income while going on vacation or working a full-time job.
Since the world is full of uncertainty, I'd always choose a business model that has the lowest risk.
But How Much Can You Earn in Affiliate Marketing?
A 21-year-old student from my #1 recommended training platform of affiliate marketing was able to earn $7,395 in just 1 week, which means he made more than $1k a day…all while using free traffic methods.
Wealthy Affiliate has existed for more than 10 years and there are many success stories over the years.
To give you more examples, here are some of the other inspiring success stories of Wealthy Affiliate members.
Where to Join Wealthy Affiliate?
Wealthy Affiliate has a very simple pricing scheme. It has a free and premium membership.
If you want to feel about Wealthy Affiliate, you can sign up for the starter membership here (no credit card required). You can select to be a free member with no time limit.

And as a starter member, you can get instant access to the community, live chat, over 500 training modules, 2 classrooms, networking, commenting, 1 free website, and access to the keyword tool.

You can enjoy all these values without paying a penny.

So I strongly recommend you register a free account and see it yourself.