If you've landed on this page, you're probably wondering whether AMZDFY is the real deal or just another scam. As a fellow internet entrepreneur, I totally get it. That's why I'm here to share my thoughts and help you make an informed decision.
I've reviewed countless programs, software, and even dabbled in a few MLMs over the years, so I'm in a good position to give you the lowdown on AMZDFY. In this article, you'll find all the background information you need, including the price to join, an overview of the services offered, and much more.
By the time you're finished reading, you'll have a much better idea of whether this program is a good fit for you. And if it's not, don't worry – I'll also share a legit alternative that's helped me earn a full-time passive income.
So, let's get started!
What is AMZDFY?
Kevin David's Amazon Done-For-You (AMZ DFY) service is not an Amazon FBA course, it's an Amazon automation service, also known as AMZ Autopilot.
Kevin David and his partner David are seasoned internet marketers who've put together a team of virtual assistants to handle everything for your Amazon business, under your Amazon account. They'll pick your product, use their launch strategy, keep your inventory stocked, handle fees (but not pay them), and provide customer service, among other things.
Sounds pretty sweet, right? However, it's not without its downsides. For starters, the cost of the service is a minimum of $40K – definitely not pocket change! What's more, there's no guarantee that a product will take off in the Amazon marketplace, even if you do everything right, because the competition is getting tougher every year. This means that there's a risk that you may not be able to recoup your investment. Finally, you'll need to purchase your inventory and cover the cost of returns.
So, while AMZ DFY is not a scam, it's definitely a high-risk way to make money online. Whether it's worth it or not really depends on your appetite for risk, as well as your financial situation.
Recommendation: Best Alternative To Amazon FBA
Who is Kevin David?
Kevin David is a total legend in the online business world. He's not only won one award, but multiple! One of these awards is called the 2-comma club X (or 8-figure award), and he won it by raking in over $10 million using just one sales funnel. This guy was even featured in Business Insider and loads of other big shot news outlets. He's got a Youtube channel with over a million subscribers.
But he's not alone in his conquest for online domination. Kevin's partner in crime, David Arnett, is a marketing genius with a 12-year track record. He owns a massive 155k square foot warehouse that services all the AMZ autopilot partners.
But wait, there's more! Kevin has a ton of other side hustles and courses up his sleeve, such as:
A free one-on-one training
The Infinity Mastermind Training
Digital Course Secrets Training
Facebook Ads Ninja Masterclass Course
Marketing Agency Program
Amazon FBA Ninja Course
This last course is especially dope because it teaches you exactly how to make bank using the same business model that Kevin uses for his AMZ DFY. If you're thinking about buying this Kevin David course (it's $1997 upfront or 5 payments of $599), consider also getting Zonbase – their product research tool ($37-$67/month) before you go all in on full automation.
Who is David Arnett?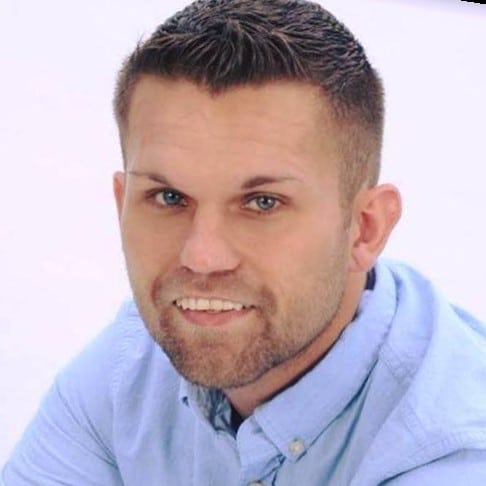 David Arnett is not as famous as Kevin but he's no slouch. According to his Instagram, he's an 8 figure Amazon seller. However, there is no way to verify his claim.
What is Amazon Automation?
If you're an Amazon seller, you might have heard of Amazon automation. It's a catch-all term that refers to a range of services and tools that automate repetitive tasks associated with selling on Amazon.
At its core, Amazon automation refers to the automation of order fulfillment, which can be done in a variety of ways. One of the most popular methods is Amazon FBA, where you send your products to Amazon's fulfillment centers and they take care of the rest. Another option is to use a third-party fulfillment service, which could either be a non-Amazon third-party or a third-party service provider.
In addition to these options, there are also third-party software tools that can help you automate a range of Amazon activities, such as email campaigns, accounting, inventory management, and PPC advertising.
Overall, Amazon automation is all about making your life easier as an Amazon seller, so you can focus on growing your business and making more sales.
Recommendation: Best Alternative To Amazon FBA
How does AMZDFY work?
Unlike most Amazon automation agencies, AMZDFY follows a wholesale business model rather than the dropshipping model.
With AMZDFY, Kevin and David's team of experienced Amazon sellers will find the perfect products for you, including Fortune 500 and Fortune 100 brands. They use their powerful tool, Zonbase, to conduct product research, order products from Alibaba, and set up your product listings using the keyword research tool to optimize them.
One of the best things about AMZDFY is that Kevin and David store your products at their warehouse instead of an Amazon warehouse. This means that you won't have to pay Amazon FBA storage and fulfillment fees, saving you money. While you still need to pay the 15% seller fee, you'll avoid paying Kevin's 30% fee for the following costs: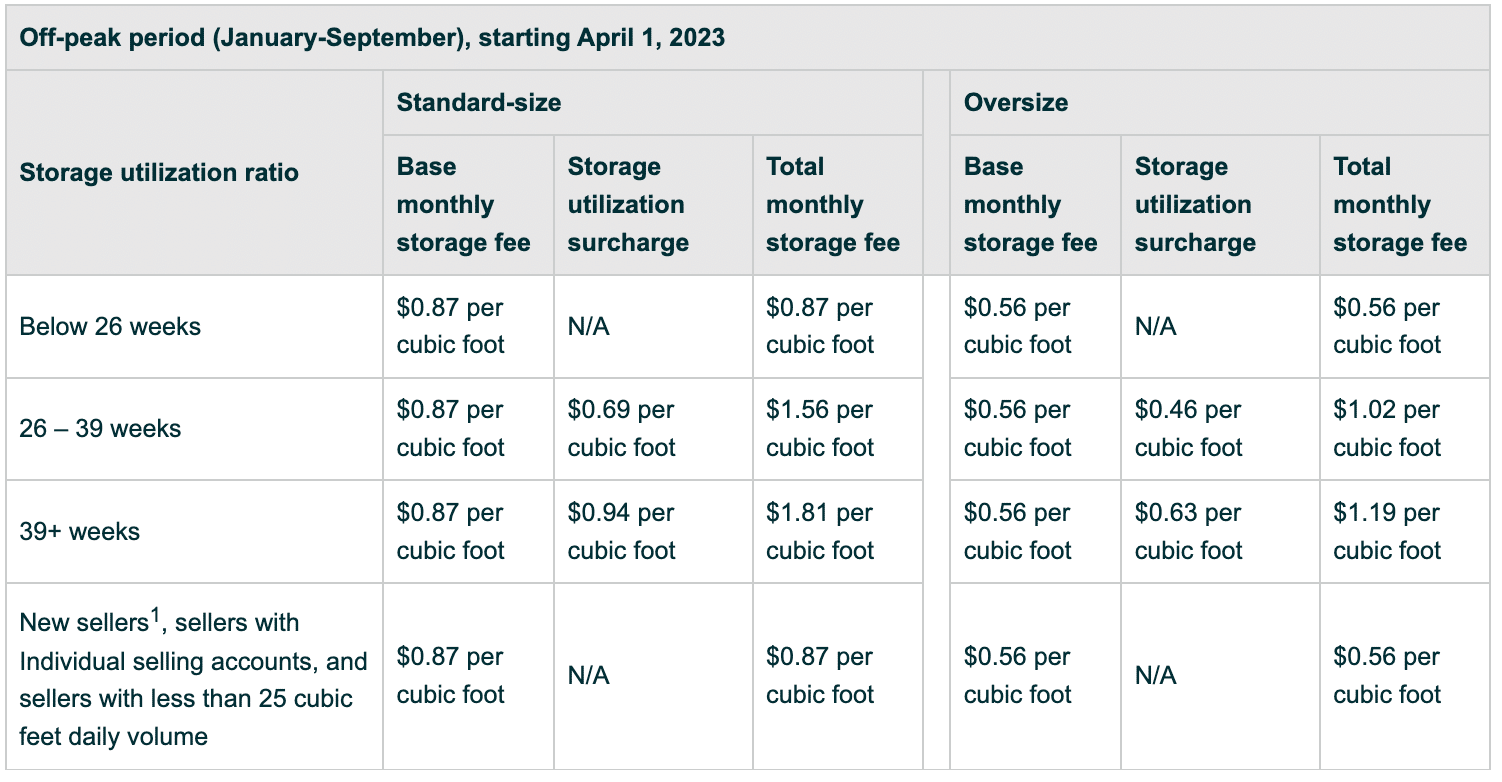 In short, AMZDFY is your one-stop shop for Amazon automation services.
How much does it cost to join AMZDFY?
If you're interested in finding out how much AMZ DFY will cost you, speak with one of his salespeople. His Facebook ads mention an investment of $40K. However, I found two different breakdowns of packages:
Package Option 1: Silver, Semi-Automation, and Emerald Packages
AMZ DFY offers three different package options with different price points to fit different needs and budgets.
The Silver Package costs $5,000

The Semi-Automation Package costs $10,000

The Emerald Package costs $30,000.
In addition, clients must pay either $500 or 30% of their profits to Kevin to continue receiving services.
The Silver Package provides basic automation services to help clients get started with their Amazon business.

The Semi-Automation Package offers more advanced automation, including inventory management and customer service.

The Emerald Package includes the most comprehensive automation services, including product research and listing optimization.
Package Option 2: Standard, Platinum, and Diamond Automation
AMZ DFY also offers three automation package options, with different levels of automation and working capital requirements.
The Standard Automation package costs $25,000, with a working capital minimum of $7,500 and a maximum of $10,000.

The Platinum Automation package costs $40,000, with a working capital minimum of $15,000 and a maximum of $35,000.

The Diamond Automation package costs $100,000, with a working capital minimum of $50,000.
In addition to the initial investment, clients must pay a 30% monthly fee off their profits, as well as an account management fee of $25,000 per year.
Recommendation: Best Alternative To Amazon FBA
Are students getting any results?
AMZDFY is an agency service that helps you build and run an Amazon business. Kevin claims that his program can achieve a "very conservative" profit margin of 25%. If the product he selects for me performs that well, he will take a 30% cut of that margin.
On his sales page, the product he uses has average monthly sales of $165,015 and 786 units sold per month. However, these numbers are only what Zonbase says about the products on the screen. These products are not evidence of a real track record.
In reality, it appears that most students of AMZDFY have not made a penny. You can check out the negative reviews of Kevin David on Trustpilot.
There are students complaining that the AMZDFY program just took their money without delivering the promised services, not to mention results.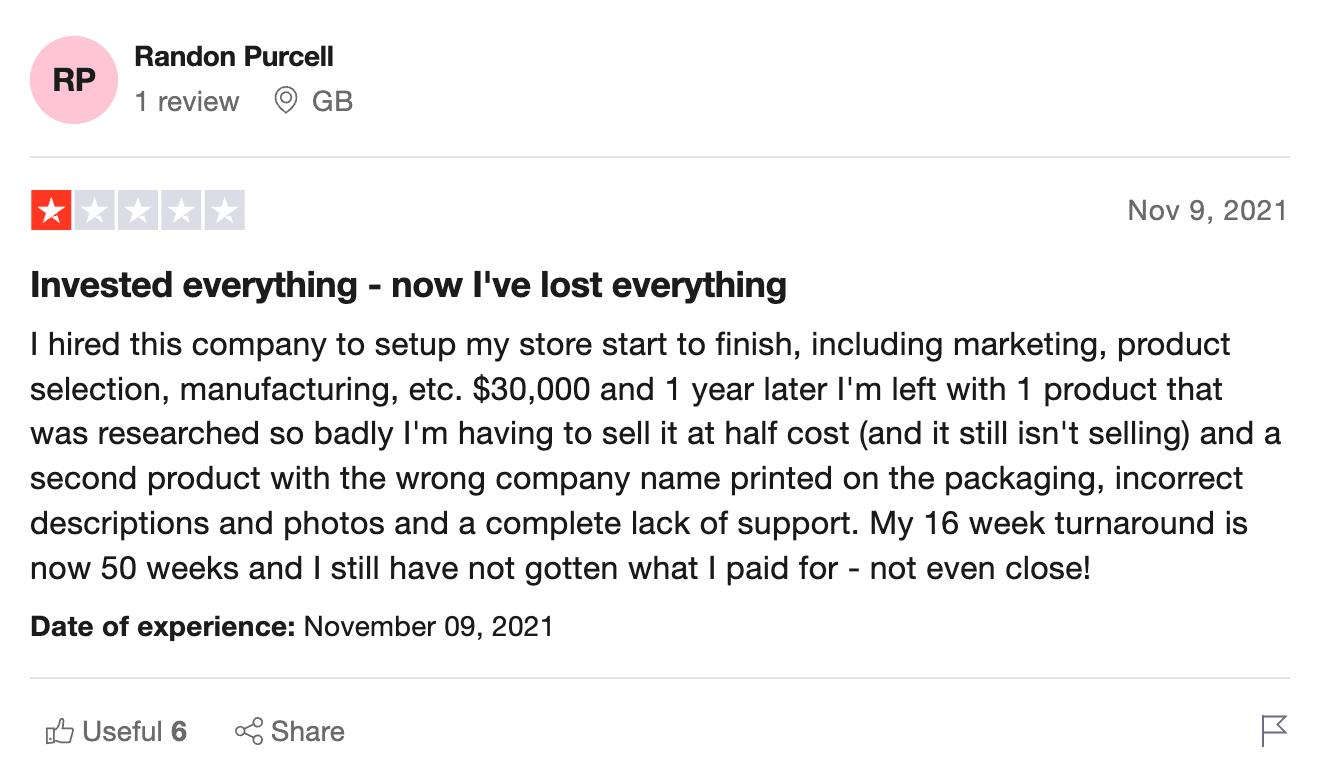 Pros
1. Experienced Instructors
Kevin David and David Arnett are big-time sellers on Amazon who have made millions. They're also pretty famous marketers, so having them take care of your Amazon business can be a huge advantage. But here's the thing – just because they're successful doesn't automatically mean that their students are also killing it.
Cons
1. Expensive Investment
AMZDFY comes with a hefty price tag of $40,000+. This cost may be a risk for some, and it may be more cost-effective to learn how to start an Amazon FBA business yourself.
2. You Assume All the Risk
When investing in AMZDFY, you're assuming all the risk. If the products you invest in don't sell, you'll lose your investment. There's no guarantee of success, and not every Amazon business they set up succeeds.
3. Tough Business Model
Starting an Amazon FBA business is a complex process with many steps and risks. This money-making method is not for everyone, and it may not be the best fit for those who prefer a simpler business model.
4. You Keep Less Than 70% of Profits
When using AMZDFY, you'll have to pay a 30% fee to the service, on top of Amazon fees, advertising costs, and refund costs. This leaves you with less than 70% of the profits. Additionally, you'll have to continue to pay for Kevin's service to keep his team of VAs working for you.
5. No Help With Amazon PPC
From research, it doesn't seem like Kevin's team offers assistance with Amazon PPC. This means that you'll need to take on the task of Amazon PPC yourself, which can be time-consuming and difficult.
Recommendation: Best Alternative To Amazon FBA
Is AMZDFY a scam?
I won't call it a scam, but there are some reasons to believe it's a fraud. In my opinion, the biggest gripe I have with Kevin and David's AMZ Autopilot program is the risk associated with this business model.
First off, the idea of giving a large sum of money to someone who doesn't share any risk with you is a bit unsettling. Kevin and David will still take their cut regardless of whether or not your sales are successful. And to add to that, the profit margins they promise are quite small. Kevin claims that his products can deliver a 25% profit margin, but that's not taking into account the 30% cut he takes from it. Then, on top of that, Amazon fees will also eat into your profits. It's a lot to consider.
Another issue I have is that I don't get a say in the products I'm selling. Their business model assumes that I will reinvest every dollar I make back into more inventory, which means I couldn't rely on this money to live off of. Essentially, I can only continue to grow my business and make Kevin and David more money.
On their sales page, Kevin claims that his team comprises successful, proven, rockstar Amazon sellers. But, he doesn't provide any proof to back up these claims. It would be great to hear from some of these team members and learn about their experience with the program.
Overall, I'm not entirely sold on the AMZ Autopilot program. The risks and small profit margins make me hesitant to invest. But, it may work for some people who are willing to take the risk and trust the process.
Should you join AMZDFY?
It sounds tempting – pay someone else to manage your Amazon store while you sit back and watch the profits roll in. However, before you commit to AMZDFY service, there are a few things you should know.
Firstly, the cost of AMZDFY is upwards of $40,000. That's a hefty price tag for something that isn't completely automated. You'll still need to handle paid traffic yourself, which can be a steep learning curve if you're new to Amazon selling. Plus, Kevin and David keep a 30% cut of all your profits, which can add up quickly.
It's also worth noting that Kevin isn't doing the work himself – instead, his virtual assistants will manage your store. This may not be a problem for some people, but if you're expecting personalized attention from Kevin himself, you may be disappointed.
Instead of going for an Amazon FBA automation service right off the bat, you might want to consider starting with an Amazon FBA course. This will allow you to learn the ropes of Amazon selling and avoid any costly mistakes. By taking the time to learn how to sell on the Amazon marketplace by yourself, you'll dedicate less money and less risk. If you fail, you're only out about $5000 – not $40,000+ like you would be with AMZDFY.
It's also worth noting that there have been few success stories outside of Kevin David's own advertising. While Kevin claims that the business has been around for a while and has a lot of reviews, this seems to primarily apply to Kevin himself rather than his automation services. This isn't to say that AMZDFY won't work for you, but it's important to thoroughly research and consider all options before committing to a service like this.
In conclusion, while the idea of having someone else manage your Amazon store may sound appealing, it's important to weigh the costs and potential risks before signing up for a service like AMZDFY.
Is there a better way to make money online?
If you're new to online business, you might wonder if there's a better business model that doesn't need initial capital and can do it as a side hustle.
Of all the business models I've tried, affiliate marketing is the easiest and most rewarding so far.
In affiliate marketing, you can run your business almost with zero cost. Most importantly, you don't need to invest in creating and developing any products.
Also, it is less time-consuming since you don't have to manage inventory or handle customer service.
You can enjoy a steady stream of passive income while going on vacation or working a full-time job.
Since the world is full of uncertainty, I'd always choose a business model that has the lowest risk.
But How Much Can You Earn in Affiliate Marketing?
A 21-year-old student from my #1 recommended training platform of affiliate marketing was able to earn $7,395 in just 1 week, which means he made more than $1k a day…all while using free traffic methods.
Wealthy Affiliate has existed for more than 10 years and there are many success stories over the years.
To give you more examples, here are some of the other inspiring success stories of Wealthy Affiliate members.

Where to Join Wealthy Affiliate?
Wealthy Affiliate has a very simple pricing scheme. It has a free and premium membership.
If you want to feel about Wealthy Affiliate, you can sign up for the starter membership here (no credit card required). You can select to be a free member with no time limit.

And as a starter member, you can get instant access to the community, live chat, over 500 training modules, 2 classrooms, networking, commenting, 1 free website, and access to the keyword tool.

You can enjoy all these values without paying a penny.

So I strongly recommend you register a free account and see it yourself.