Are you thinking about venturing into eCommerce or dropshipping? If yes, you might have come across H-Com 3030. Nowadays, there are numerous gurus selling dropshipping courses, but are they truly profitable? Most of them don't make money from dropshipping, but from selling their courses. So, it's essential to be careful when choosing a course to invest in.
As someone who has been in the internet business for a while, I'm here to share with you all that I know about this program. I've reviewed several programs, software, and even MLMs over the years.
But first, let me make a disclaimer. I'm not affiliated with Alex Becker or his Hero Commerce 3030 course. That means I'm not getting paid to write this review. You can rest assured that my words are unbiased.
At the end of this review, I'll also let you know about a much better alternative that has enabled me to make a full-time passive income.
So, let's dive into what I'll be covering in this review of Alex Becker's H-Com 3030 course.
What is H-Com 3030 Course?
H-Com 3030, or Hero Commerce 3030 as it's also known, is a popular course that teaches dropshipping. If you're not familiar with the term, it's an e-commerce business model where you don't keep any inventory. Instead, you partner with a supplier who handles the shipping of the product to your customers.
Alex Becker, together with Matthew Schmitt and Devin Zander, created this course. Matthew Schmitt is a successful dropshipper who specializes in selling print-on-demand products. Devin Zander is the founder of Smart 7, a software company that produces apps for Shopify stores. However, I would advise against using their apps as they have received many negative reviews due to bugs and compatibility issues.
So, what can you expect to learn from the H-Com 3030 course? The course claims to be a proven, step-by-step method that teaches you how to set up a Shopify store. Even if you have no prior experience in dropshipping, you can still learn how to pick a niche, choose the right products, and build an online store. However, it's worth noting that this doesn't guarantee you'll make a profit, which I'll explain in more detail later.
The course takes approximately nine weeks to complete, and it consists of 88 video lessons, totaling around 15 hours of content. Overall, it's a comprehensive course that covers a range of topics related to starting a dropshipping business.
Recommendation: Here's The Best Alternative
Who is Alex Becker?
Alex Becker is a well-known online entrepreneur with quite the reputation. You may recognize him from his YouTube Channel or as the author of various books. However, lately, he's been in the spotlight for his extreme minimalist lifestyle, following a woke way of life.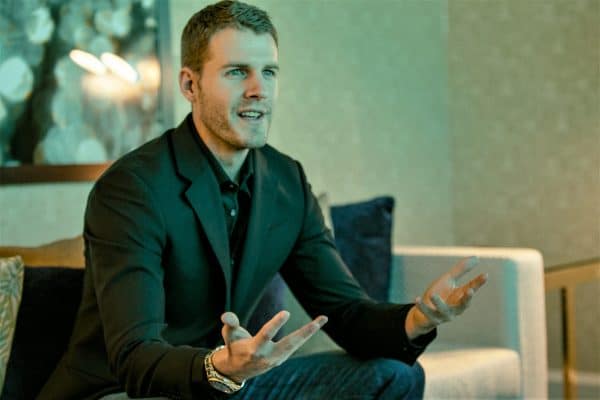 The rumors are true – Alex has sold almost everything he owns, from his house to his cars and furniture. However, he's still keeping his apartment, where he shoots all of his YouTube videos.
Speaking of which, he announced on March 11th that he may let his YouTube Channel "die" so he can focus on being a CEO for his software company. It's unclear what his plans for eCommerce training will be in the future.
Although he's never publicly disclosed his net worth, it's estimated to be around $15 million. He's made his fortune from being an online entrepreneur, SEO guru, and course creator.
Despite his new lifestyle, Alex still has an impressive YouTube following with over 400k subscribers and nearly 25 million views. That's seriously impressive! Before embracing minimalism, his YouTube Channel was primarily focused on eCommerce.
H-Com 3030 Course Breakdown
Week 1: Mind
In this first module, Alex Becker talks about the importance of having the right mindset to succeed in business. While these lessons can sometimes come across as sales pitches, it's worth taking the time to listen and take in his advice.
Week 2: 3030 Build
This week, Matthew and Devin will guide you through the process of setting up your Shopify store. They cover all the basics, such as buying a domain, choosing a store name, picking a theme, and setting up shipping. If you're new to Shopify, this is a great introduction to the platform.
Week 3: Products
In this module, you'll learn how to find products and suppliers, and how to add them to your store. The lessons cover dropshipping and print-on-demand tutorials, but the information provided is quite basic and can be found for free on YouTube.
Week 4: Sales
Now that your store is set up and you have products to sell, it's time to focus on making sales. Alex Becker covers how to optimize your online store to increase sales, such as designing the checkout page and product page. Again, the information is fairly basic and can be found for free online.
Week 5: Ads
This module is all about running Facebook ads to promote your online store. This is a key aspect of dropshipping, as it's essential to be able to sell your products. The lessons cover how to set up your Facebook ads account, create ad campaigns, and target your audience. However, the information provided is basic and may not be enough to make a positive return.
Week 6: Scale
Once you have a successful ad campaign, it's time to scale it up. In this module, you'll learn how to create a Lookalike audience and increase your ad budget to make more sales. But remember, this also means higher risk with more budget, so be sure to control your ad costs.
Week 7: Maintain
In this module, you'll learn some additional Facebook ads strategies to maintain your ad performance, such as manual bidding. Keep in mind that these strategies may not work for everyone and can result in losses.
Week 8: Advanced Tactics
In this module, you'll learn about email marketing, influencer marketing, and some sales tactics. Alex Becker teaches you how to build an email list and promote your products via emails, but keep in mind that it takes time to build a list and see results.
Week 9: Elite Level Scale
In the final week, you'll learn how to delegate tasks to a team so that you can expand your business. The lessons cover how to communicate and cooperate with your team. This week-long module is short, with only six lesson videos totaling 49 minutes.
Recommendation: Here's The Best Alternative
How much does H-Com 3030 cost?
H-Com 3030 is a pretty expensive course, ringing in at $1,997. And if you're paying that much, you might expect it to be more than just beginner content.
However, in my humble opinion, I don't think the course is worth the steep price tag. A lot of the information that's covered can actually be found for free on YouTube.
Are students getting results?
As I was doing some research on H-Com and Hero Commerce courses, I noticed that there were no verified student success stories other than the ones on their sales page. However, if you browse through Reddit and other forums, you will come across threads where beginners express their dissatisfaction with the program.
Some students have claimed that the course lacks clarity in terms of which steps to follow and that the support system is not up to par. Even in the private Facebook group, some students have reported negative experiences.
Instead of offering peer support, some of the more experienced students allegedly make fun of newcomers – and this even includes the course creators themselves!
It's no surprise that the environment is described as condescending, which is not conducive to helping and nurturing newcomers.
Alex, the teacher behind the program, is known to be a harsh teacher. In fact, he has been caught shouting at his "students" on his YouTube channel.
Additionally, he sometimes glosses over details and rushes through difficult parts, which can be frustrating for some students. All of these complaints seem to be justified.
Pros
1. Good layout and presentation
The H-com 3030 Ecom course has a well-organized and visually pleasing layout that can make it easier to follow along. The content is presented by three successful eCommerce entrepreneurs who know their stuff, and they use clear and concise language that's easy to understand.
2. Actual methods and formulas
One of the most valuable aspects of the H-com 3030 Ecom course is that it provides you with actual methods and formulas for success. For example, the course covers how much to spend on Facebook Ads and when to spend it to get the best results. This level of detail and specificity can help you avoid common pitfalls and make the most of your marketing budget.
3. Good scaling techniques
Another strength of the H-com 3030 Ecom course is its focus on scaling techniques. The course teaches you how to grow your eCommerce business effectively and efficiently. By learning these scaling strategies, you can take your business to the next level and achieve the success you're looking for.
Cons
1. Alex Becker isn't very helpful and the customer support is poor
If you're looking for a supportive and committed teacher, the H-com 3030 Ecom course may not be the best fit for you. Alex Becker, the instructor, seems to focus more on making money for himself than helping his students succeed. On top of that, the customer support provided by the course is not very helpful either, which can be frustrating if you have questions or problems that need to be addressed.
2. It's overpriced for what it offers
At a whopping $1,997, the course may not be worth the investment, especially if you're already familiar with the basics of dropshipping.
The content covered in the course is pretty basic and doesn't offer much that you can't find for free on the internet. If you're a complete beginner to dropshipping, it may be helpful, but for anyone else, it's a bit overpriced for what it offers.
3. Dropshipping is tough to make money with now
Dropshipping used to be a great way to make money, but unfortunately, it's become more difficult in recent years. One of the main issues is the expensive marketing costs that come with dropshipping. If you don't have a lot of capital to invest in your business, it can be tough to make a profit.
While the H-com 3030 Ecom course may provide some helpful insights, it's important to keep in mind that dropshipping has a very low success rate.
Recommendation: Here's The Best Alternative
Is Dropshipping still profitable?
Let's face it, dropshipping is facing a tough time nowadays. It's becoming harder and harder to make a profit from this business model. The competition is increasing, and marketing costs, especially for Facebook and Google Ads, are constantly going up.
Even big names in the industry, like Alex Becker, are feeling the pressure. Becker has sold all his possessions, claiming it's part of his minimalist/woke lifestyle, but rumors suggest it's because dropshipping profits have decreased. This has also impacted how many people are willing to buy his courses.
Just a few years ago, there were a handful of new dropshipping millionaires every year, but now, if you manage to make six figures in a year, you're considered a great success.
It's clear that the game has changed, and dropshipping is no longer the easy path to riches that it once was.
Why I Quit Dropshipping: 4 Reasons
As an experienced dropshipper, I've come to realize that dropshipping has become increasingly difficult over time. Although dropshipping may seem like a promising business opportunity, there are several reasons why I would not recommend it.
1. Financial risk
Starting a dropshipping store requires a significant amount of investment in marketing. You need to advertise your products to attract customers. However, the cost of social media marketing, especially Facebook ads, can quickly eat away your profits. It may take weeks or even months to break even and start making a profit. In other words, dropshipping is a huge financial risk.
2. Facebook ads are pricey and difficult
Most dropshippers rely heavily on Facebook ads to promote their products. However, Facebook ads can be quite expensive and may account for at least 30% of your total sales. Moreover, the conversion rate may decrease over time, forcing you to increase your marketing budget.
Additionally, the learning curve for Facebook ads is quite steep, and the algorithm keeps changing, making it challenging to keep up. Without adequate knowledge and experience, you risk violating Facebook's strict policies and getting your ad account banned, resulting in a net loss.
3. Customer support
Customer support is a critical aspect of dropshipping. While you don't have to manage inventory and logistics, you have to spend considerable time communicating with suppliers and handling customer issues.
If your supplier is unresponsive or unhelpful, you may have to bear the loss yourself, resulting in poor customer reviews and no returning customers. Additionally, dealing with credit card chargebacks can result in a payment gateway shutdown.
4. Product research
For your dropshipping store to be successful, you need to find winning products continuously. However, most products reach their peak in a few months or even weeks, after which many competitors start selling the same product.
Therefore, finding new, profitable products can be quite challenging, and it requires a lot of time and effort. Managing Facebook ads alone can take up your entire day.
Recommendation: Here's The Best Alternative
Is H-Com 3030 a scam?
If you're thinking about investing in H-Com 3030 by Alex Becker, you might want to reconsider. While I can't say that it's a scam, I don't recommend it either.

Alex Becker claims that H-Com 3030 is beginner-friendly and designed for complete novices. However, many people on Reddit and other forums have said that the course content is not very clear. Additionally, customer support is lacking. Although there is a private Facebook group for students, people inside the group are not very helpful, and your questions may be ignored.

If you've watched Alex Becker's YouTube videos, you will realise that he is not a helpful and patient teacher. He doesn't provide enough details to resolve your confusion.

Furthermore, since the course content of H-Com 3030 is quite basic, you can find similar content for free on YouTube. Therefore, it's not worth paying such a high price for the course.

What's more, dropshipping has a lot of problems that Alex Becker doesn't tell you about. It's much more difficult than you may have thought. Therefore, it's important to do your research and consider other options before investing in H-Com 3030.

In the next section, we will explain why dropshipping is not a good business model currently.
Is there a better way to make money online?
If you are new to online business, you may ask if there is a better business model that doesn't need Facebook ads and can do it as a side hustle.

Yes, I would suggest you get started with affiliate marketing. It is far easier and less time-consuming as you don't even need to handle customer service.

In affiliate marketing, you can run your business almost with zero cost. Most importantly, you don't need to invest in creating and developing any products.
But How Much Can You Earn in Affiliate Marketing?

A 21-year-old student from my #1 recommended training platform of affiliate marketing was able to earn $7,395 in just 1 week, which means he made more than $1k a day…all while using free traffic methods and affiliate marketing.
Wealthy Affiliate has existed for more than 10 years and there are many success stories over the years.
To give you more examples, here are some of the other inspiring success stories of Wealthy Affiliate members.

Where to Join Wealthy Affiliate?
Wealthy Affiliate has a very simple pricing scheme. It has a free and premium membership.
If you want to feel about Wealthy Affiliate, you can sign up for the starter membership here (no credit card required). You can select to be a free member with no time limit.
And as a starter member, you can get instant access to the community, live chat, over 500 training modules, 2 classrooms, networking, commenting, 1 free website, and access to the keyword tool.

You can enjoy all these values without paying a penny.
So I strongly recommend you register a free account and see it yourself.