Are you looking for a review of Hero Commerce 3030 (H-Com 3030)? If you are interested in eCommerce or dropshipping, you may have heard of this course on social media.
There are many gurus teaching dropshipping nowadays, but is it really profitable? Most gurus do not make most of their money from dropshipping, but selling courses. So you have to be careful in choosing a course to invest in.
I have a passion to help people explore the best money-making programs and I have written hundreds of reviews.
As a disclaimer, I'm not an affiliate of Alex Becker or his Hero Commerce 3030. That means I'm not paid to write this review. So you can be sure that my words are unbiased.
At the end of this article, I'll also tell you a much better alternative that has enabled me to make a full-time passive income.
Here's what I will cover in this review of Alex Becker's H-Com 3030 course.
Who is Alex Becker?
Alex Becker is an online marketer. He likes to partner with other online marketers to create and sell courses.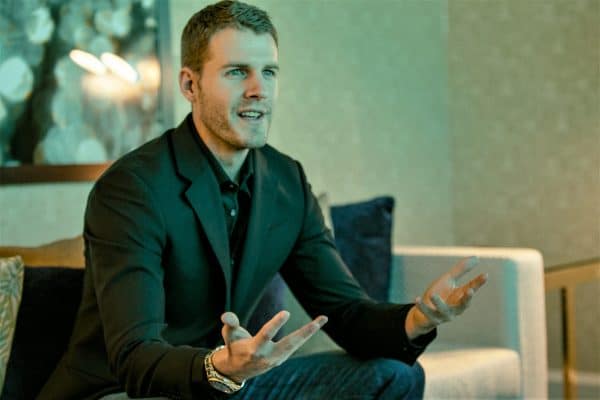 Alex Becker is very active on YouTube. At the time of writing, he has around 576K subscribers and 182 videos on his YouTube channel. Most of the videos are about doing eCommerce.
But recently, he said he may give up on his YouTube channel and focus on his software company. This is a red flag if you join his course because he is not going to be available to help you when you meet difficulties.
Recommendation: Here's The Best Alternative
What is the Net Worth of Alex Becker?
Alex Becker didn't publicly disclose his actual net worth. But wealthypersons.com estimates that his net worth is around $15 million.
I reckon most of his fortune comes from selling his courses.
What is H-Com 3030 Course?
H-Com 3030 is also known as Hero Commerce 3030. It is a course that teaches people how to do dropshipping.
Alex Becker cooperated with Matthew Schmitt and Devin Zander to create this course. Matthew Schmitt is a dropshipper and he specialises in selling print-on-demand products.
Devin Zander is the founder of Smar7, which is a software company producing software for Shopify stores. The Smar7 Apps do not have good reviews. Many people complain about bugs and compatibility issues. So I don't recommend people using their apps.
Overview of H-Com 3030 Course
Anyway, what exactly can you learn from the H-Com 3030 course?
Hero Commerce 3030 course will teach you how to set up a Shopify Store. It claims to be a step-by-step method that is proven to work.
The course takes around 9-week to finish. If you have no prior experience in dropshipping, you can still learn how to pick a niche, choose the products and build an online store. But it doesn't mean you can make a net profit. I will tell you why in a later section.
Let me break down the course content for you. The course has 88 video lessons. In total, it lasts for around 15 hours.
Week 1: Mind
In this module, Alex Becker will talk about mindset stuff. He tries to convince you to follow the lessons in order to succeed. You will not learn anything specific about dropshipping in this course.
Actually, I usually skip this kind of mindset lessons because they are like sales pitches and discourage you from getting a refund for the course.
Week 2: 3030 Build
This module will be taught by Matthew and Devin. They will walk you through the process of setting up a Shopify store.
They will cover all the basics like what Shopify is, buy a domain, come up with a store name, choose a Shopify theme, do the shipping set up etc.
If you don't have any experience with Shopify, this module should teach you the basics, but actually all the information in this module is available for free on YouTube or Shopify's free tutorials.
Week 3: Products
This module has 3 sections. It includes a brief introduction, Dropshipping and Print-on-Demand tutorials. In total, there are 13 lessons and it lasts for around 2 hours.
You will learn how to find products, suppliers and add the products to your store. Again everything taught in this module is very basic and I didn't have any aha moments.
Week 4: Sales
This module is about making money. In the previous modules, you learnt how to set up Shopify stores, find products and suppliers, so it's time to sell and make money.
Alex Becker will cover how to optimise your online store for more sales. For example, how to design the checkout page, product page etc. Again what's taught here is quite basic and you can learn all for free on YouTube,
Week 5: Ads
This module is about running ads to promote your online store. Usually, this is what differentiates a good dropshipping course from the bad one.
At the end of the day, advertising is the key to dropshipping. If you cannot sell the products, it's meaningless.
So in this module, you will learn how to set up your Facebook ads account, create ad campaigns and learn some targeting strategies.
However, I was a bit disappointed in this module because Alex Becker doesn't teach you any secret hacks to succeed with Facebook ads. You will just learn the basics which is not enough for making a positive return.
Week 6: Scale
This module will teach you how to scale your Facebook ads by creating the so-called Lookalike audience.
Alex Becker will ask you to increase your ad budget to make more sales. But that also means a higher risk with more budget. If you don't control the ad cost properly, you may lose a lot of money at this stage.
Week 7: Maintain
This module will teach some other Facebook ads strategies to maintain ad performance. For example, Matthew will talk about manual bidding strategy. However, please note that these strategies may not be suitable for all. Sometimes, it might not work and result in losses.
Week 8: Advanced Tactics
This module has 3 sections. You will learn email marketing, influencer marketing, and some sales tactics.
Alex Becker will teach you how to build an email list and promote your products via emails. But don't expect to make a lot of money quickly. It takes a long time to build a list and make money.
Week 9: Elite Level Scale
This Module is about delegating tasks to a team so that you can expand your business. You will learn how to communicate and cooperate with your team in this module.
H-Com 3030 Course Pricing
H-Com 3030 course is very expensive. It costs.$1,997. At this price, you would expect much more than beginner content.
I think this course is very much overpriced because most of the content can be found free on YouTube.
There are very few success stories of students and I don't think it is worthwhile to invest so much money into the course.
Recommendation: Here's The Best Alternative
Pros and Cons of H-Com 3030 Course
Pros
The course is suitable for beginners.

It covers the basics of running Facebook ads
Cons
The course is very basic, so it's only suitable for complete beginners in dropshipping.

Customer support is very poor

Alex Becker is not a helpful and committed teacher. He focuses on making money himself instead of helping students.

The course is too expensive

Dropshipping is hard to make money now.

You need a lot of capital to start a dropshipping business because of expensive marketing costs

There are very few verified student success stories
Is H-Com 3030 Course a Scam?
I cannot say H-Com 3030 or Alex Becker is a scam. However, it doesn't mean I recommend it.
Alex Becker claims that H-Com 3030 is very beginner-friendly and designed for the complete novice. However, many people on Reddit and other forums said that the course content is not very clear.
The customer support for the course is very poor. Although there is a private Facebook group for students, people inside the group are not very helpful. Your questions will be ignored.
Actually, if you have watched Alex Becker's YouTube videos, you will realise that he is not a helpful and patient teacher. He doesn't tell you the details and resolves your confusion.
Moreover, since the course content of H-Com 3030 is quite basic, you can find those content for free on YouTube. I don't see the value and hence will not pay such a high price for the course.
What's more, dropshipping has a lot of problems that Alex Becker doesn't tell you. It's much more difficult than you thought. So you can see that Alex Becker doesn't make his fortune from dropshipping but selling courses.
In the next section, I will explain to you why dropshipping is not a good business model now.
Is Dropshipping Still Profitable?
As an experienced dropshipper, what I can tell you is that dropshipping has become increasingly difficult.

Here are a few points why I would not recommend dropshipping:
1. Financial Risk
Your dropshipping store won't sell ANYTHING if you don't ADVERTISE. But the marketing costs from social media marketing such as Facebook ads will eat away your PROFITS.

You might need weeks or even months to just break even, before showing any profit.
In another word, it is a huge FINANCIAL RISK to start dropshipping.
2. Facebook ads are Pricey and Difficult
After observing most dropshippers' results, at best, the total Facebook ad cost will account for at least 30% of your total sales.

But Facebook ads seldom stay effective for too long. After your targeted audience is exhausted, you will see a much lower conversion rate. This might force you to increase the marketing budget.

According to Forbes, Facebook saw an increase in Ad costs of 90% year-on-year.

Worse still, the learning curve of Facebook ads is quite steep because Facebook changes its algorithm all the time. You have to invest a lot of time and money in learning and testing Facebook Ads.

If you run Facebook ads without any experience, your ad account will be easily banned for violating their strict policies.

Many dropshippers fail to cover their Facebook ad cost and result in a net loss.
3. Customer Support
Even though you don't have to manage inventory and logistics, you do have to spend a lot of time communicating with suppliers and dealing with customer service.

If your customer has any issues with the product, you have to wait for your supplier to help you. If your supplier is not helpful, you have to bear the loss yourself. Therefore, many dropshipping stores have poor customer review and have no returning customers. That's why it's not easy to build a sustainable dropshipping brand.
In the worst case, you would expect a lot of credit card chargebacks, which risk getting your payment gateway shut down.
4. A lot of work on product research
For your store to keep making money, you always have to look for a new winning product by testing products with Facebook ads.
In dropshipping, most products reach their peak in 1-2 months or even weeks. This is because many competitors will start selling the exact same product once it becomes popular.

Therefore, you need to keep finding new replacements to keep generating profits.

Most people who succeed in dropshipping are doing it full-time because it requires dedication, consistency, hard work and a lot of patience.
In fact, managing Facebook ads alone can take up your whole day.
Recommendation: Here's The Best Alternative
Is There Any Better Alternative to H-Com 3030 to Make Money Online?
If you are new to online business, you may ask if there is a better business model that doesn't need Facebook ads and can do it as a side-hustle.

Yes, I would suggest you get started with affiliate marketing. It is far easier and less time consuming as you don't even need to handle customer service.

In affiliate marketing, you can run your business almost with zero cost. Most importantly, you don't need to invest in creating and developing any products.
But How Much Can You Earn in Affiliate Marketing?

A 21-year old student from my #1 recommended training platform of affiliate marketing was able to earn $7,395 in just 1 week, which means he made more than $1k a day…all while using free traffic methods and affiliate marketing.
Wealthy Affiliate has existed for more than 10 years and there are many success stories over the years.
To give you more examples, here are some of the other inspiring success stories of Wealthy Affiliate members.

Where to Join Wealthy Affiliate?
Wealthy Affiliate has a very simple pricing scheme. It has free and premium membership.
If you want to feel about Wealthy Affiliate, you can sign up for the starter membership here (no credit card required). You can select to be a free member with no time limit.
And as a starter member, you can get instant access to the community, live chat, over 500 training modules, 2 classrooms, networking, commenting, 1 free website, access to the keyword tool.

You can enjoy all these values without paying a penny.
So I strongly recommend you to register a free account and see it yourself.