If you've been scouring the internet for ways to make money online, you may have come across Pyjama Bosses. This program promises to teach you the ins and outs of running a successful online business from the comfort of your own home. But with so many pyramid schemes and scams out there, it's natural to be skeptical.
As someone who has been working in the online business space for years, I've had my fair share of experience with programs like Pyjama Bosses. So, is it a legitimate way to make money online or just another scam?
In this review, I'll be sharing everything I know about Pyjama Bosses, including its pros and cons. And, if you stick around until the end, I'll even reveal a better alternative that has helped me build a full-time passive income online.
So, buckle up and let's dive into the world of Pyjama Bosses!
What is Pyjama Bosses?
Pyjama Bosses is a network marketing training brand founded by Masa and Miguel that claims to help entrepreneurs grow their business to six figures through their proven strategies and supportive learning community. Their website boasts of having tested their systems with thousands of business leaders and more than 30 companies across the globe.
However, it's natural to question the validity of their testimonials. If their methods truly helped companies increase their earnings exponentially, then why haven't they been featured on well-known press release sites like Forbes, Inc, or Entrepreneur?
Whether Pyjama Bosses is the real deal or not, it's always a good idea to do your research before investing your time and money into any training program.
Who are the Founders of Pyjama Bosses?
Masa and Miguel are the founders of Pyjama Bosses.
Masa was a medical researcher and Miguel was a trained commercial pilot before they started their entrepreneurial journey. In 2005, they decided to venture into the business of networking, but it took them two years to start seeing any real results.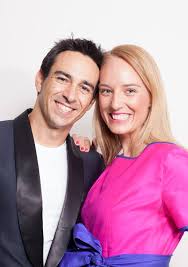 Luckily, they met a mentor who helped them adjust their strategies. They went all-in, doing over 200 home meetings in just 9 months and building a team of 1000 people from scratch.
Finally, their networking business gained momentum and they started making six figures a year.
However, their success was short-lived. Their business plateaued and they went broke in a few years. It wasn't until they developed a system to support their team and provide clarity that they experienced a breakthrough.
Their hard work paid off in 2013, when they were recognized as millionaires. The following year, they launched Pyjama Bosses, a training program to help others achieve their own entrepreneurial dreams.
Recommendation: Here's The Best Alternative
How is the training structured?
Pyjama Bosses is providing two training courses for individuals involved in network marketing: the 6 Figure Circle (6FC Course) and Inner Circle (IC Course). These programs are perfect for those who work in network marketing or have a small team of people.
Here's an overview of their programs:
6 Figure Circle
This program is designed to teach you the skills of network marketing and help you grow your business. It's a 12-month course that includes video lessons, one-on-one mentorship, coaching, and access to software.
Once you enroll, you'll go through 19 missions, and have weekly coaching calls with the option to chat via email, messenger, and workplace.
Here's a summary of the steps you'll take in the course:
Step 1: Choose a path and stick with it to build your business

Step 2: Find a source of prospects that flow to you

Step 3: Learn the closing skills and covert the prospects into customers

Step 4: Build an Auto-Bahn for your business

Step 5: Focus on productivity

Step 6: Ask the right questions to achieve 6 figures
Inner Circle
This course provides a plan for developing a personalized team structure that can be replicated consistently.
Praise for Pyjama Bosses
1. Established and trustworthy
Pyjama Bosses has been around since 2014, which is quite a while in the world of network marketing. That longevity can be a sign of stability and trustworthiness. After all, if they were scamming people, they probably wouldn't have lasted this long. So, if you're looking for a program that you can rely on, Pyjama Bosses might fit the bill.
2. Positive online reviews
When you're researching any program or product online, it's always a good idea to check out what other people are saying about it. In the case of Pyjama Bosses, the digital programs they offer tend to receive favorable reviews. Of course, everyone's experience is different, but it's reassuring to see that many people have had a good experience with this company.
3. Testimonials from successful people
Another way to gauge whether a program is legit or not is to see if there are any success stories from people who have actually made money with it. On Pyjama Bosses' website, you can find testimonials from people who have achieved success through their network marketing program. While this isn't a guarantee that you'll make money too, it's a good sign that this program can work if you put in the effort.
Criticism of Pyjama Bosses
1. Exaggerated potential income claims
Pyjama Bosses has been known to exaggerate the potential income that can be earned through their program. While they may promise significant returns, it's important to remember that it's not a "get rich quick" scheme. Like any business, it takes time, effort, and hard work to succeed. If you're looking for a program that will make you a millionaire overnight, this probably isn't it.
2. Recruitment is key
To make money with Pyjama Bosses, you'll need to recruit others to join the program. If you're not comfortable with sales or recruitment, you might struggle to make any money. It's not impossible, but it's definitely more challenging.
3. Finding quality leads can be difficult
With so many MLM businesses out there, it can be hard to find quality leads. You'll need to put in the effort to reach out to potential customers and recruits, and even then, there's no guarantee that they'll be interested. This can make it tough to grow your Pyjama Bosses business, especially if you're just starting out.
Is Pyjama Bosses legit?
Pyjama Bosses is a legit program. It has achieved some impressive results. However, like many MLM (multi-level marketing) training companies, their main source of income is from training rather than selling products. This means that the focus is often on recruiting new members and collecting money from referrals, rather than selling actual products.
While it may be difficult to generate significant commissions by selling vitamins, pills, potions and lotions, it's the members or coaches who are paid to speak on stage that can make a fortune. This means that if you're not a well-known public speaker, you may need to invest in advertising on social media platforms to find quality leads. However, competition for ads on Facebook and Instagram has driven up the cost, with some leads now costing $35 each.
Assuming a conversion rate of 10%, this means you could be spending $350 just to secure one enrollment. Therefore, even if you are provided with a system or blueprint, you still need to invest a significant amount of money and time to generate sales.
So, is Pyjama Bosses a scam? While it may not be a scam per se, it's important to be aware of the emphasis on recruitment and training, and the potential costs involved in generating sales.
Is there a better way to make money online?
If you really want to make a stable and secure stream of passive income, I would suggest you starting an affiliate marketing business.
Affiliate marketing is perfect for anyone who is new to online business.
In fact, of all the online business models I've tried, affiliate marketing is the easiest and most rewarding so far.
In affiliate marketing, you can actually run your business almost with zero cost and achieve a steady and sustainable passive income to pay for your bills. You don't need any initial capital and can even do it as a side hustle.
And if you really want to learn affiliate marketing and build a business from scratch, I'd recommend you to get started with the most reputable platform for affiliate marketing: Wealthy Affiliate.

Wealthy Affiliate is an all-in-one platform for building your affiliate marketing business from scratch. It offers you a free account (including a free website) with comprehensive training on SEO (free traffic methods), which enables you to get started with affiliate marketing right away without paying a penny.
But How Much Can You Earn with Wealthy Affiliate?
A 21-year old student from Wealthy Affiliate was able to earn $7,395 in just 1 week, which means he made more than $1k a day…all while using free traffic methods.
For more information, you can check out my full review of Wealthy Affiliate.
Where to Join Wealthy Affiliate?
Wealthy Affiliate has a very simple pricing scheme. It has free and premium membership.
If you want to feel about Wealthy Affiliate, you can sign up for the free starter membership here (no credit card required). You can select to be a free member with no time limit.
And as a starter member, you can get instant access to the community, live chat, over 500 training modules, 2 classrooms, networking, commenting, 1 free website, access to the keyword tool.
You can enjoy all these values without paying a penny.
So I strongly recommend you to register a free account and see it yourself.