If you want to learn a new skill that will make you rich quickly, you might have heard of Stefan James who is selling the programme Project Life Mastery.
It promises to help you master every area of your life and empower you through self-development advice and coaching.
Does that sound too good to be true? Is Stefan James a scam? After all, there are lots of fake gurus out there who just want to pocket your hard-earned money.
To give you an answer, I've spent time researching this guy and his training programme to see if it is really that powerful as to bring you a big shift in life.
Since I'm not affiliated with Stefan James' programme, you can rest assured that my review is unbiased.
Below is what I will cover in the review of Stefan James and Project Life Mastery.
What is Project Life Mastery?
Project Life Mastery is not just a business course, it incorporates the elements of self development which claim to help you become successful in all spheres of life.
To be specific, it offers programmes on affiliate marketing, Amazon book publishing, Amazon FBA, online marketing and self development.
The offers are so overwhelming that it's hard to decide which one can really help you make a fortune.
Who is Stefan James?
Stefan James is the founder of Project Life Mastery. He is so good at presentation that his YouTube channel has a following of over a million subscribers and more than 52 million total views.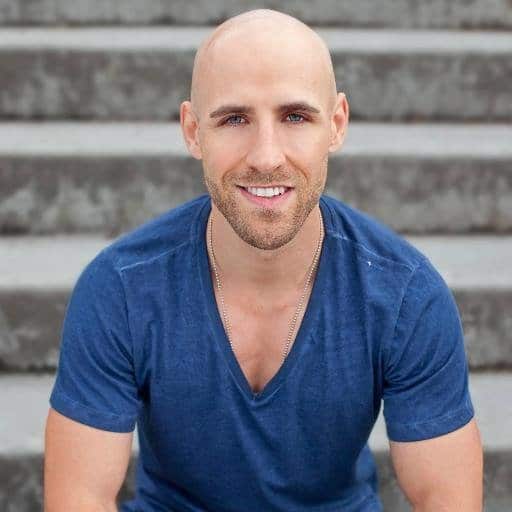 On his YouTube videos, Stefan loves to show off his girlfriend Tatiana and lavish lifestyle where he travels around the world, staying in exotic locations.
Stefan is now living in a $3 million penthouse. As to his success, Stefan says: "I was fortunate to have achieved massive success with my online business at a young age, becoming financially free and earning a 6-figure passive income by the time I was 24 years old. By the time I was 27 years old, I had become an internet millionaire and today am a multi-millionaire, owning several online businesses."
He makes money in different ways, but mainly through selling his training programmes and recommending other courses, which give him affiliate commissions.
Recommendation: Here's The Best Alternative
How Does Project Life Mastery Work?
According to Stefan, Project Life Mastery can help you master every aspect of your life, from your daily routine, health and nutrition, mindset and everything in between for life mastery.
Apart from that, he also provides you with business courses on making a living as an Internet entrepreneur, which include Amazon FBA and affiliate marketing.
By following his Life Mastery Blueprint, Stefan said you can attain self-mastery.
He suggests four steps to help you live a fulfilled life. They are:
Step 1: Committing to mastery
Project Life Mastery is about mastering every part of your life: health, fitness, mindset, emotions, family, career, money, friends, spiritual growth.
Step 2: Start an online business to create financial freedom
It's always a good idea to launch an online business which can bring you passive income. But you have to do it in the right way to minimise the financial risk.
Step 3: Create an unstoppable morning ritual
A morning ritual can make you feel energised after waking up from the bed and get ready for your scheduled tasks to achieve your goals.
Step 4: Invest in yourself
As the saying goes, "the more you learn, the more you earn." There's no better way to stay ahead of your competitors than to invest some money in training programmes that can really provide you with values.
What's Inside Project Life Mastery?
Project Life Master is a package made up of different paid-for courses and learning materials, which include:
Affiliate Marketing Mastery – Stefan's flagship course at $997 per year
K Money Mastery 2.0 – teaches you how to publish a book on Kindle, priced at $97 + $47 per month
Life Mastery Accelerator – a personal development membership programme for $29 per month or $297 per year
Morning Rituals Mastery course for $37
How to Write A Book in Less Than 24 Hours – costs $27
K Optimizer – a software program for Kindle publishers, which costs between $27.77 and $77.77 per month, depending on the features
Last but not least, there is an affiliate page where you can sign up as an affiliate for Stefan James' courses and tools to earn commission
Recommendation: Here's The Best Alternative
Project Life Mastery Pros
Money-back guarantee
The course offers participants a 30-day money-back guarantee. However, most training programs do not offer an unconditional refund. Although Project Life Master has not stated the terms of the refund, be prepared that certain requirements must be met.

Project Life Mastery Cons and Complaints
1. There is No Free Trial
There is no free trial for Project Life Mastery's courses. You have to pay a thousand dollars upfront to get started. The risk is much higher in case you don't like the course or don't feel good about it. Although they offer a money-back guarantee, there are some procedures or criteria to get your money back.
2. Project Life Mastery is Too Expensive
The courses are very expensive. For affiliate marketing, the training program costs $997 per year. However, the flagship course only includes some training materials. It's not an all-in-one platform that gives you everything you need to build an affiliate site from scratch.
I don't recommend investing so much money into a course when you have not made a penny. It's risky to invest thousands of dollars when you are not sure whether it works or not.
3. Lack of a Helpful Community
If you join Project Life Mastery's course, there is only a private Facebook group. Most of the time, the group is not helpful and your questions will be ignored and remain unresolved. You may feel helpless especially if you are just a beginner.
4. Lack of Successful Stories of Students
While Project Life Mastery claims that there are thousands of their students see results from the training, there is no verified evidence to show this.
You may see some reviews posting screenshots as proof of the success stories. But there is no way to verify if those are true results or not.
Moreover, while Project Life Mastery teaches people how to make money, most of their revenue comes from their courses instead of what they teach. That makes the whole thing not convincing at all.
5. You Don't Get Technical Support
If you are a beginner, you probably need technical support from time to time. However, Project Life Mastery only offers courses, but not technical support.
That means if you have technical problems with your website, you have no one to seek support. This is bad news for the newbies.
Yes, you will feel helpless when you thought you can get all kinds of support after paying so much for the course.
Is Stefan James a Scam or Legit?
Stefan James is far from being a scam.
But most of the information is actually available for free online and can be found on his free blogs.
Besides, though Project Life Mastery claims to take care of every aspect of your life, the course on self-development is actually a mash-up of other lifestyle gurus' philosophies or rich mindset stuff.
And if you end up doing all the training programmes, it will be expensive. You have to think carefully whether you should instead look for the same information on Google or YouTube.
Therefore, I don't recommend taking Stefan James's course.
Is There an Easier and Better Alternative to Make Passive Income?
Stefan James pitches you a lot of content without specialising in a specific business model.
So you might wonder how did this guy get rich in the very beginning?
One thing you might not notice is that Stefan actually got a lot of organic free traffic to his site from all his different blog posts.
His website projectlifemastery.com was registered at the end of 2011 and he has since been monetizing on the free traffic by selling his own courses or other people's courses like Amazing Selling Machine for a commission.
In one word, if you can master the skills to generate free traffic to your website, you can also get recurring income every month at zero costs!
So is there a platform that teaches you everything you need to know about SEO (search engine optimization) and replicate the success of Stefan James?
Yes, I'd recommend you to consider Wealthy Affiliate which allows you to start a website and get access to the training videos for free!
But How Much Can You Earn in Affiliate Marketing?
A 21-year old student from my #1 recommended training platform of affiliate marketing was able to earn $7,395 in just 1 week, which means he made more than $1k a day…all while using free traffic methods.

Wealthy Affiliate has existed for more than 10 years and there are many success stories over the years.
To give you more examples, here are some of the other inspiring success stories of Wealthy Affiliate members.
Where to Join Wealthy Affiliate?
Wealthy Affiliate has a very simple pricing scheme. It has free and premium membership.
If you want to feel about Wealthy Affiliate, you can sign up for the starter membership here (no credit card required). You can select to be a free member with no time limit.
And as a starter member, you can get instant access to the community, live chat, over 500 training modules, 2 classrooms, networking, commenting, 1 free website, access to the keyword tool.
You can enjoy all these values without paying a penny.
So I strongly recommend you to register a free account and see it yourself.
If you'd like to be the next success story and get the most out of Wealthy Affiliate, you can upgrade to the Premium Membership later.
After that, you can get access to everything without the bother from any upsells.