Are you looking for ways to create Woocommerce Checkout Like Shopify? Do you know what CheckoutWC plugin?
When you switch from Shopify to WooCommerce, you may want to keep the Shopify checkout format.
Shopify's checkout process is proven to increase conversions. Some people, however, prefer WooCommerce over Shopify for a variety of reasons.
When compared with Shopify, WooCommerce has many benefits, but its checkout page and process are less efficient.
The CheckoutWC plugin for WordPress overcomes this problem by allowing you to create WooCommerce checkout pages that look like the ones from Shopify.
I have researched CheckoutWC thoroughly and have used it on my own WooCommerce store, so I can tell you everything you need to know about it.
Woocommerce Checkout Like Shopify: CheckoutWC Review – Key Takeaways
In this CheckoutWC review, I'm going to cover the following:
How to Create Woocommerce Checkout Like Shopify?
CheckoutWC is optimized for conversions and designed to replace the default WooCommerce checkout page.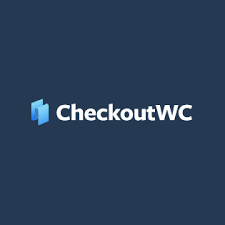 As long as you have installed the WooCommerce plugin on your site, it will work with any WordPress theme.
I believe that you can lose more than 30% of your customers if you use WooCommerce's default checkout page, which is very ugly.
If you are familiar with eCommerce, the checkout page is crucial. In order to get more sales, you need to make the checkout process as simple and smooth as possible.
With the CheckoutWC plugin, your checkout process will look exactly like Shopify's. Shopify is actually very popular due to its outstanding checkout pages.
You need to know, however, if you have used Shopify, that there are many technical limitations when it comes to designing your store.
Shopify has the right to close your store whenever you violate its terms of service, so you don't own your store.
You can simply install the CheckoutWC plugin, which includes fabulous features, which I will explain in the next section, to get rid of Shopify while still having great checkout pages.
Get A Special Offer and Instant Access Here
CheckoutWC Review
The CheckoutWC plugin includes all of the features in Shopify checkout pages. You can also add some additional features.
The following is a list of features you will receive with the CheckoutWC plugin:
By simplifying the checkout and payment processing process, CheckoutWC improves conversion rates.

CheckoutWC is fully responsive and can be used with any WordPress theme.

When the customer is at the early stage of the checkout, CheckoutWC can display the total cost before asking for payment information, thereby guiding the customer and helping them control the purchase experience.

The CheckoutWC checkout process is divided into three separate steps, so users can pay attention to one type of information at a time. As a result, customers are more likely to complete purchases.

CheckoutWC simplifies the account creation process by requiring no additional information from its customers. Following the checkout, they will receive an email with information about their new account.

Thank you page that is styled

CheckoutWC enables Order Bumps to allow you to increase your Average Order Value (AOV). This amazing feature is not available in Shopify.
Get A Special Offer and Instant Access Here
CheckoutWC Pricing
CheckoutWC plugin is quite cheap when compared with Shopify. The plugin is worth the investment since it's proven to increase your WooCommerce store's conversion rate by 30% or more.
CheckoutWC offers four pricing plans.
CheckoutWC doesn't have a free version as it is a premium plugin.
The major difference between the pricing plans is the number of sites you can install CheckoutWC.
Also, for the basic plan, the features are limited. Some important features like cart editing, address autocomplete, thank you page, order-pay page, trust badges are missing. So I highly recommend you choose the Plus plan or above to fully enjoy the benefits of CheckoutWC.
For most people, the plus plan enough because it enables you to install CheckoutWC plugin on 5 Woocommerce Store.
However, if you want to use the order bumps feature, which allows you to create upsells at the checkout page, you have to upgrade to the Pro and or plan.
Final Verdict: CheckoutWC Review
CheckoutWC has helped me increase my WooCommerce store's conversion rate by more than 50% since I started using it.
The rate of abandoned carts was very high before I started using CheckoutWC. CheckoutWC plugin increases the conversion rate dramatically.
Therefore, I recommend the CheckoutWC plugin to anyone who owns a WooCommerce store. You'll get a positive return on investment.
If you have any questions about CheckoutWC, feel free to leave a comment below.