Do you know Thomas Kralow? You may have heard of him on Facebook or YouTube. He is teaching people stock trading.
If you consider joining his University Grade Trading Education Program, you may want to know if it is a scam. After all, there are so many scammers online, who teach people to make money but it turns out only the gurus themselves are making money.
In the past few weeks, I've done thorough research about Thomas Kralow, so I can tell you more about him and his course to help you make a decision.
To be transparent, I am NOT an affiliate of Thomas Kralow, meaning I am not paid to write this review. So you can be sure that my opinion is unbiased and honest.
At the end of this article, I'll also tell you a better alternative to make money online at zero risk.
In this review of Thomas Kralow's course, I will cover the following:
Who is Thomas Kralow?
Thomas Kralow is an experienced trader. He has 7 years of trading experience. Thomas Kralow claims to have made $9,150,000 in profit over the years after doing 20,150 trades, which cannot be verified.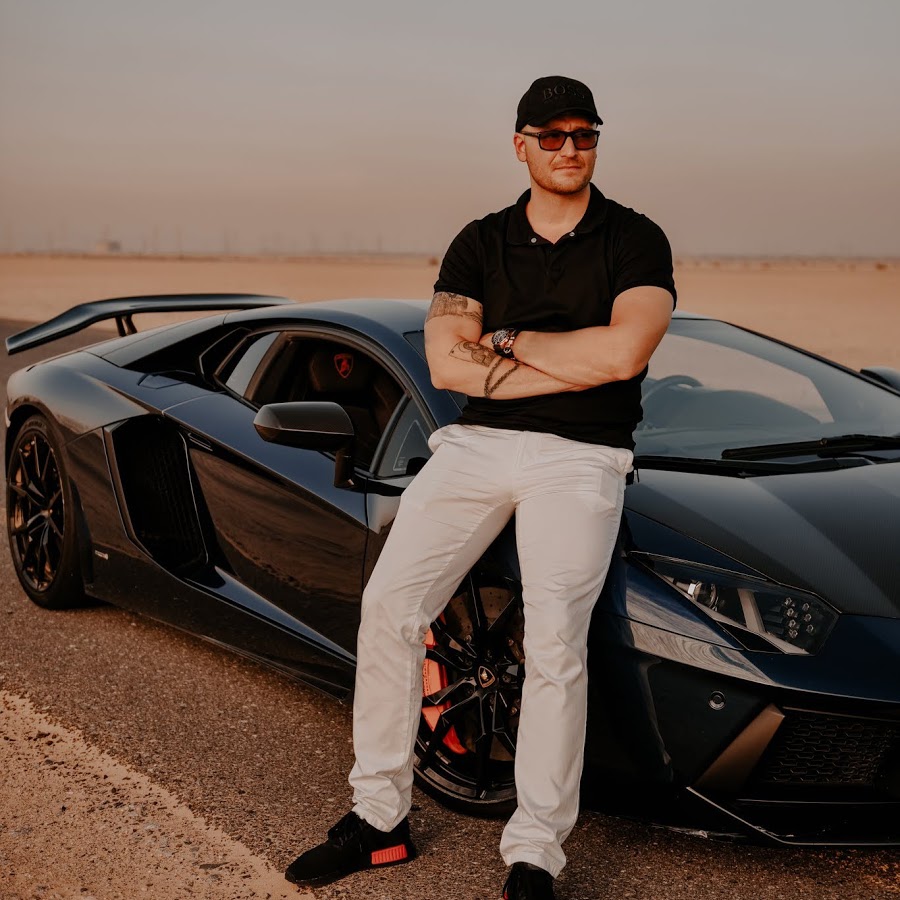 He believes trading is a business and requires proper education in order to make money in the stock market. He doesn't attribute his success to intelligence but persistence and patience.
He is offering a complete training course called University Grade Trading Education. This program is designed to teach a trading beginner to make consistent money from the financial market.
Thomas Kralow is now promoting this course on Facebook and YouTube. At the time of writing, he has around 1,200 followers on Facebook and 23.8K subscribers on YouTube, which is not bad.
Recommendation: Here's The Best Alternative
University Grade Trading Education Review
University Grade Trading Education is a comprehensive trading online program. There are complete and shortened versions. For the shortened version, there is no introductory chapter, so it's more suitable for experienced traders.
This program takes 120 days to finish. In the program, you can expect Thomas Kralow to guide you through the crucial steps of trading. He will cover a lot of topics, including technical and non-technical aspects.
Actually, Thomas Kralow stresses psychological preparation for trading. He believes even if you can learn the technical analysis fast, you will still fail without the correct psychology. As for technical analysis, there is no simple pattern or structure to follow and make money.
One thing that I appreciate about Thomas Kralow is that he is honest about trading. He said trading is a marathon, not a sprint. It takes time and effort. So he is not selling you a get-rich-quick scheme.
Course Curriculum
The Complete University Grade Trading Education Program has 14 chapters. It includes 150 video lessons, 82 interactive tasks as homework, 145+ quizzes and a final exam. It is a very intensive course that takes you 4 months to finish.
Here are the topics to be covered in the course:
Understanding of Trading

Expectations & Mindset

Long Term vs. Day Trading

Indicator Trading

Key Market Level Identification and Trading

Depth of Market Analysis

Fundamental Analysis

Core Technical Trading Precautions

Important Trading Rules Relevant Today

Correct Money Management

Correct Risk Management

Complete Thomas Kralow Trading Strategy Explained

Personal Algorithm Development

Proper Trading Statistics

Market Behavior

How to Start

How to Choose the Right Trading Approach for You
The content of the basic version is the same, but there is one chapter less, which is the introductory chapter.
Course Price
The University Grade Trading Education program is not cheap. For the complete version, there are 3 plans.The cheapest one costs $980, which is 100% independent online learning.
If you want to get assistance from Kralow trading, like individual homework checking, personal live assistant, financial exam and private real money trading support, you have to pay $2,480.
The most expensive plan costs $11,480. If you join this plan, you can have a one-on-one session with Thomas Kralow. Thomas Kralow will also check your trading algorithm.
Personally, I think the course is a bit overpriced. Because you can actually get access to a lot of information for free on YouTube or other cheaper resources like trading books.
Is Thomas Kralow a Scam?
Thomas Kralow is not a scam. However, if you expect to make a lot of money after enrolling in the program, you may be disappointed.
As Thomas Kralow said, trading is not easy. Even if you know the technical analysis, it doesn't mean you can make money in the long term. In fact, technical analysis only constitutes about 20-30% of trading success.
So there is still 70-80% which you need to learn or consider, including trading psychology, risk management, money management, development of strict personal algorithms, personal trading statistics, correct understanding of "value of money," correct mindset, correct expectations, correct understanding of trading in general and so on. That means there is no one single rule of thumb which you can follow and make money.
In my opinion, when it comes to the question of whether you can make money after enrolling in University Grade Trading Education, no one can guarantee your success in the stock market.
Investing stock is risky as the stock market is very volatile. No one, including Thomas Kralow can accurately predict the ups and downs of the stocks.
Thomas Kralow said that he sticks to the concept of understanding and explaining any market movement. He believes every price movement has a reason. I personally think this is an unrealistic and overconfident concept.
The stock market is made of countless people, and human beings are not rational all the time. It's not possible to explain every market movement which is affected by irrational people.
So it's not possible to make a lot of money by simply following Thomas Kralow. There are lots of factors you have to consider in investing. And Thomas Kralow's success is not typical and his words can only serve as a reference for making an investment decision. And you have to bear your own risk in doing stock trading.
Is There an Easier and Better Alternative to Thomas Kralow to Make Passive Income?
Although investing is one of the most popular ways to grow your wealth and give you some passive income, the stock is unpredictable. You may be able to make some money in a few attempts, but lose it all in the other attempts.
So if you really want to make a stable and secure stream of passive income, I would suggest you starting an affiliate marketing business online instead.
Affiliate Marketing is perfect for anyone who is new to online business.
In fact, of all the online business models I've tried, affiliate marketing is the easiest and most rewarding so far.
In affiliate marketing, you can actually run your business almost with zero cost and achieve a steady and sustainable passive income to pay for your bills. You don't need any initial capital and can even do it as a side hustle.
And if you really want to learn affiliate marketing and build a business from scratch, I'd recommend you to get started with the most reputable platform for affiliate marketing: Wealthy Affiliate.

Wealthy Affiliate is an all-in-one platform for building your affiliate marketing business from scratch. It offers you a free account (including a free website) with comprehensive training on SEO (free traffic methods), which enables you to get started with affiliate marketing right away without paying a penny.
But How Much Can You Earn with Wealthy Affiliate?

A 21-year old student from Wealthy Affiliate was able to earn $7,395 in just 1 week, which means he made more than $1k a day…all while using free traffic methods.
Wealthy Affiliate has existed for 15 years and there are many success stories in the past decade.

To give you more examples, here are some of the other inspiring success stories of Wealthy Affiliate members.

Where to Join Wealthy Affiliate?
Wealthy Affiliate has a very simple pricing scheme. It has free and premium membership.
If you want to feel about Wealthy Affiliate, you can sign up for the free starter membership here (no credit card required). You can select to be a free member with no time limit.
And as a starter member, you can get instant access to the community, live chat, over 500 training modules, 2 classrooms, networking, commenting, 1 free website, access to the keyword tool.

You can enjoy all these values without paying a penny.
So I strongly recommend you to register a free account and see it yourself.