Have you come across Thomas Kralow? He's the guy behind University Grade Trading Education, where he teaches people all about stock trading.
If you're thinking of signing up for his course, you might be wondering if it's legit or just another scam. I totally get it, with all the shady characters out there making false promises, it's hard to know who to trust.
As a seasoned internet entrepreneur and stock investor for the past decade, I'd like to share my honest thoughts on Thomas. Just to be clear, I'm not affiliated with him in any way, so you can be sure my review is unbiased.
At the end of this article, I'll also tell you a better way to make money online at zero risk.
In this review of Thomas Kralow's course, I will cover the following:
Who is Thomas Kralow?
Thomas Kralow is a seasoned trader with 7 years of experience under his belt. He's made a whopping $9.15 million in profits after 20,150 trades (which we can't verify, but sounds impressive).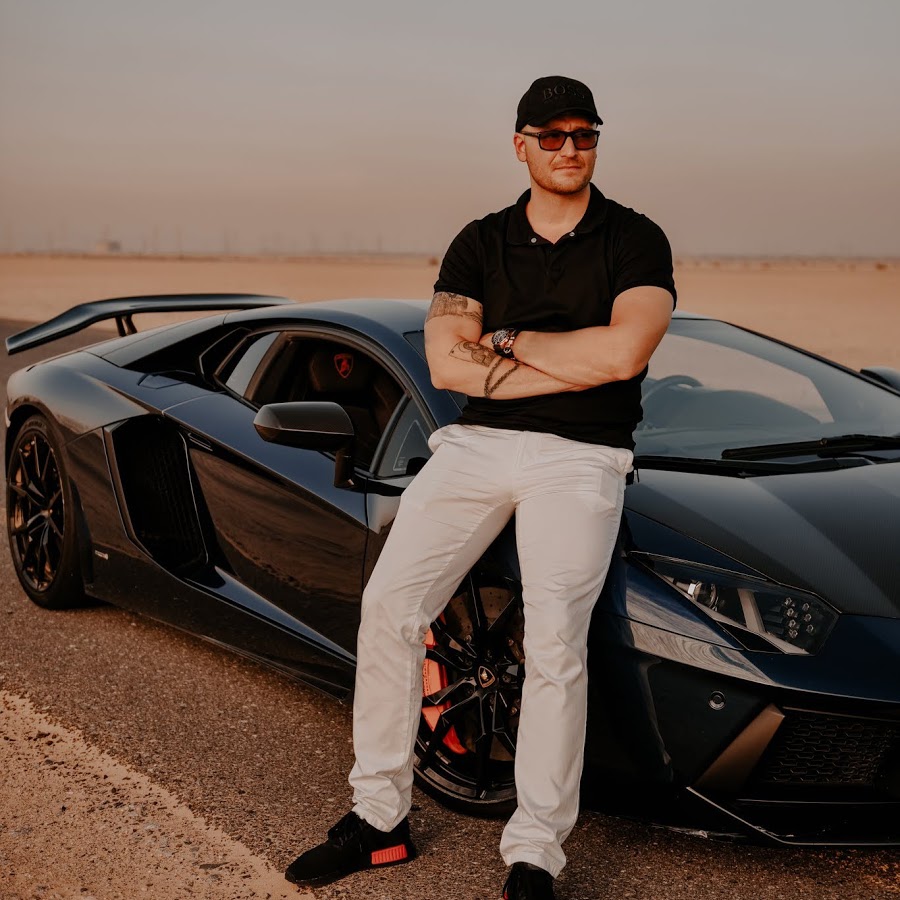 Thomas doesn't credit his success to being a genius, but rather to persistence and patience. He thinks trading is a business and you need the right education to make money in the stock market. That's why he's created a complete training course, University Grade Trading Education, designed to help beginners make consistent cash from the financial market.
Right now, Thomas is promoting the course on Facebook and YouTube. He's got about 1,200 followers on Facebook and a solid 23.8K subscribers on YouTube. Not too shabby!
And get this, Thomas was a day trader who earned over $9 million before retiring from trading to focus on other interests. Now, he's passing on his knowledge and expertise through his academy.
Recommendation: Here's The Best Alternative
How does Thomas Kralow's trading course work?
Thomas Kralow's trading program is designed to help his students make money in the market. According to the website, Kralow's program promises to go beyond what other trading schools offer by teaching students more than just technical analysis. With a focus on a persistent and patient strategy, the course aims to give traders the understanding to devise their own individual strategies.
Once enrolled, students have 150 days to complete the on-demand lessons and homework assignments before taking a final exam. And for those who pass, a diploma awaits to certify their successful completion of the course. So why settle for the basics when you can learn from the best and come out with a certification to prove it?
Thomas Kralow Courses
Thomas Kralow is offering three comprehensive trading courses for students: basic, complete, and shortened. Each of these programs is designed to cater to different levels of traders, providing comprehensive knowledge and practical skills.
Basic Program
The basic program is perfect for beginners who feel intimidated by the more advanced topics. The 21-day course comprises two chapters, 20 lessons, 19 interactive quizzes, and 7 practical assignments.
Complete Program
The complete trading course is a 202-lesson program arranged into 16 chapters. It includes 145 interactive quizzes and 82 practical assignments to help students apply what they have learned in real trading scenarios. Upon completion, students will receive a Thomas Kralow university-style diploma, which is assessed based on performance in quizzes, practical assignments, and a final exam.
Shortened Program
For more experienced traders who don't need introductory lessons, Kralow has a shortened program. This program is nearly identical to the complete program, excluding the first chapter.
All of Kralow's trading courses, including the trading psychology segments, can be saved as a free PDF download for later use, reading, and reference. The courses aim to provide students with a comprehensive understanding of the trading world and the skills they need to succeed.
Recommendation: Here's The Best Alternative
Does Thomas Kralow provide any support?
For traders seeking education and support, Thomas Kralow Academy provides three options: Standard, Assisted, and Assisted Plus.
Standard
"Standard" offers the course materials and access to the Thomas Kralow trading community forum. This option is 100% independent learning and available on-demand 24/7.
Assisted
"Assisted" includes all of the standard program content with the addition of guidance from a Thomas Kralow academy advisor. The program is marketed as 60% independent learning and 40% assisted learning. Students receive individual homework feedback, a personal live assistant for the duration of the program, and real money trading support for 30 days after graduation.
Assisted Plus
"Assisted Plus" is the most comprehensive option and includes all of the assisted course features. The program is claimed to have 60% personal guidance from Kralow, 30% from other assistants, and 10% independent learning.

This option also includes personal checking of trading algorithms and strategies, a private line of communication, and private one-on-one mentorship by Thomas Kralow himself. Additionally, graduates receive a lifetime 20% discount on all other products and services offered by the academy.
Pricing & Fees
Trading education doesn't come cheap, and Thomas Kralow's trading academy is no exception. Depending on the program, students can expect to pay anywhere from $123 for the basic course to a whopping $19,980 for the full personal mentorship package.

Here's a breakdown of the course fees and promotions offered by Thomas Kralow's trading academy.
Basic Courses
For the standard variant of the basic course, students can expect to pay a one-time fee of $123. If they opt for an assisted version, the fee jumps to $369, and for the comprehensive basic program package, the fee is $899.
Complete and Shortened Programs
The standard program costs $395 per month for four months or a one-off price of $1,280. The shortened program costs $375 a month or $1,180 upfront.

The assisted course is more expensive, with students having the option of paying $875 per month for four months or a lump sum payment of $2,960.

The assisted plus program, which includes a lifetime 20% discount on other services and products, costs $6,125 per month for four months or a one-time payment of $19,980.
Recommendation: Here's The Best Alternative
Any Discount?
Thomas Kralow's trading academy runs regular promotions, such as a 50% off Black Friday deal. It's worth keeping an eye out for promotions or even asking customer support if they can offer any money-off deals.
Refund Policy
The trading academy offers a 30-day money-back guarantee for students who are unhappy with the service for any reason.
In conclusion, the cost of trading education at Thomas Kralow's trading academy can range from affordable to substantial. However, with the option of promotions and a 30-day money-back guarantee, students can feel confident in their investment in their trading education.
Pros of Thomas Kralow's Courses
1. Wider Range of Trading Topics
Kralow's courses are not just about technical analysis and market knowledge. They aim to give traders a well-rounded education, covering money management, trading psychology, and realistic return expectations.
2. Clear Curriculum Outline
Before signing up for Kralow's course, students can see exactly what's included. The chapters and course information are clearly outlined, so students know what they're paying for.
3. Focus on Long-Term Investment
Kralow's complete course covers a variety of markets and offers education on long-term investment strategies. This sets it apart from other day-trading focused programs that often ignore longer-term trades.
4. 30-Day Money-Back Guarantee
If the course doesn't meet expectations, students can get a refund within 30 days of enrolling. This gives them peace of mind and the opportunity to make an informed decision.
Cons Of Thomas Kralow's Courses
1. Expensive for What You Get
Thomas Kralow's courses come with a steep price tag. The assisted complete program can cost students almost $3,000, which might not seem worth it when you consider the course content.
2. Doubts About the Legitimacy of Reviews
Thomas Kralow's business has raised some suspicions when it comes to reviews. Many negative Trustpilot reviews have been deleted, and there are suggestions that some of the five-star reviews may not be authentic. Even Reddit reviews have come under scrutiny, with some suspecting that new accounts have been created to discredit critics.
3. No Certified Qualification
Despite being marketed as university-level trading education, a diploma from Thomas Kralow is not a certified qualification. While the diploma and high GPA might serve as motivation or a sense of achievement, they don't hold any actual value as a qualification in the trading industry.
Recommendation: Here's The Best Alternative
Security Concerns
When it comes to trading and educational platforms, users often have concerns about security. Thomas Kralow uses various measures to secure their clients' account and payment information, but there are still a few areas of vulnerability.

While user accounts are password-protected, payment information is not entered through a secure portal with full encryption. Instead, students must input sensitive information via a form on the main site, which is secure but still leaves room for potential security breaches.

It's also important for students to be aware of Thomas Kralow's privacy policy. According to the policy, the company may share personal information with third parties for marketing and sales purposes. So, before providing personal information such as email or home address, prospective students should consider if they're comfortable with the possibility of being contacted by other companies.
Customer Support
Looking to get in touch with Thomas Kralow? You can reach out to them via email or phone (once you've enrolled in a course). For general inquiries, send a message to [email protected]. If you need customer support, email [email protected].
Enrolled in the assisted or assisted plus program? You'll have access to a personal assistant for added support. These assistants can answer any questions you have about the course content and are available for 30 days after you've graduated.
How to join Thomas Kralow's course?
If you are interested in enrolling in a Thomas Kralow trading academy program, simply visit their homepage and click the link. They offer three options – basic, complete, and shortened programs – so pick the one that suits you best.

Once you've selected your preferred course, it's time to decide on your level of support. Choose from standard, assisted, or assisted plus. Then, decide if you want to pay in monthly installments or as a lump sum.

Finally, to complete your enrollment, the company will ask for your name, email address, and payment card details. Don't forget to input any promotional codes you may have in the designated box.
Additional Features
Thomas Kralow's Trading Academy offers a few extra perks that traders might find beneficial. Here are three additional features to keep in mind:
Newsletter
Thomas Kralow sends out a free weekly newsletter that covers market news, trading tips, and possibly some special offers. To subscribe, traders just need to provide their first name, email, and phone number. However, it's worth noting that the privacy policy of the company is not mentioned.
Free Webinar
If you're curious about Thomas Kralow's courses, you can sign up for a 90-minute trading webinar for free. The contents of the webinar are not specified, but it's a good chance to get a taste of what the courses have to offer.
Thomas Kralow Trade Ideas
For a fee, traders can subscribe to Thomas Kralow's Trade Ideas service, where he and his team handpick investment ideas and provide a comprehensive analysis. The service is available for $67.99 per month or $569.99 per year, with a 30% discount. The company claims to offer long-term investments, unlike forex signals services.
Whether you're just starting to trade or are looking to improve your skills, Thomas Kralow's Trading Academy offers a range of options to help traders achieve their goals. Be sure to take advantage of these extra features to get the most out of your trading experience.
Recommendation: Here's The Best Alternative
Is Thomas Kralow a scam or legit?
Thomas Kralow is not a scammer. His stock trading courses provide traders, both new and experienced, with a thorough understanding of the financial markets. The courses are well-structured, covering technical analysis as well as the psychological aspects of investing.
However, much of the course content can be easily found online or in books for a lower cost. The Assisted Plus courses, in particular, are pricey. This, combined with the questionable practice of removing negative reviews and posting fake positive ones, can give traders reason to be wary of Thomas Kralow LLC.
If you're looking to get rich quick after enrolling in the course, you may be disappointed. As Thomas himself has stated, trading is not easy. Knowing technical analysis alone only accounts for 20-30% of successful trading.
There's still 70-80% to consider, including trading psychology, risk management, money management, personal algorithms, personal trading stats, understanding of the "value of money," mindset, expectations, and overall understanding of trading.
In the stock market, investing is inherently risky due to its volatility. No one, including Thomas, can accurately predict the ups and downs of the stock market. Thomas believes that every price movement has a reason and sticks to explaining market movements, but this can be an overconfident and unrealistic concept.
The stock market is made up of countless individuals, and human behavior is not always rational. It's not possible to explain every market movement influenced by irrational behavior.
Therefore, making a lot of money by simply following Thomas Kralow is not feasible. There are many factors to consider when investing, and Thomas' success is not typical. His words can only serve as a reference, and the trader must bear their own risk.
FAQs
What's Thomas Kralow All About?
Thomas Kralow is a Latvian retiree who boasts of making over $9 million from day trading. Now, he runs an educational course to mentor aspiring traders and help them achieve similar success.
Is Thomas Kralow's Trading Course Legitimate?
Yes, the Thomas Kralow trading course provides students with comprehensive knowledge of stock and asset trading, including technical analysis, and the psychological aspects of trading. The courses are legitimate and deliver on their promises.
Does Thomas Kralow Teach Forex Trading?
The Thomas Kralow course covers the skills required to trade in the forex market, but Thomas advises against it. However, students are free to make their own decisions.
Is There A Discount on Thomas Kralow's Stock Trading Course?
Thomas Kralow runs promotions from time to time, offering discounts on his trading programs. In 2021, there was a 50% discount for Black Friday. It's worth keeping an eye out for such deals to help lower the high enrolment fees of the trading academy.
Is There A Mobile App for Thomas Kralow's Trading Course?
No, there's no mobile app for Thomas Kralow's trading course. But, the course content can be accessed on mobile devices via a web browser.
Other than stock trading, is there a better way to make money online?
Although investing is one of the most popular ways to grow your wealth and give you some passive income, the stock is unpredictable. You may be able to make some money in a few attempts, but lose it all in the other attempts.
So if you really want to make a stable and secure stream of passive income, I would suggest you start an affiliate marketing business online instead.
Affiliate marketing is perfect for anyone who is new to online business.
In fact, of all the online business models I've tried, affiliate marketing is the easiest and most rewarding so far.
In affiliate marketing, you can actually run your business almost with zero cost and achieve a steady and sustainable passive income to pay for your bills. You don't need any initial capital and can even do it as a side hustle.
And suppose you really want to learn affiliate marketing and build a business from scratch. In that case, I'd recommend you to get started with the most reputable platform for affiliate marketing: Wealthy Affiliate.

Wealthy Affiliate is an all-in-one platform for building your affiliate marketing business from scratch. It offers you a free account (including a free website) with comprehensive training on SEO (free traffic methods), which enables you to get started with affiliate marketing right away without paying a penny.
A 21-year-old student from Wealthy Affiliate was able to earn $7,395 in just 1 week, which means he made more than $1k a day…all while using free traffic methods.
Wealthy Affiliate has existed for 15 years and there are many success stories in the past decade.

To give you more examples, here are some of the other inspiring success stories of Wealthy Affiliate members.