Is Ulysses Wang a Scam? Probably you have watched Ulysses Wang's ads that claim to help you influence other people's feeling, behaviour and reaction.
It sounds amazing to master this magic, as you would be able to sell anything to people and make as much money as you want. However, is that really true?
There are so many scams online, so it's important to read some honest reviews before you invest your hard-earned money in the course.
To be transparent, I'm NOT an affiliate of Ulysses Wang, so you can be sure that my opinions are unbiased and honest.
In this review of Ulysses Wang's NLP Mind Mastery Method, I will cover the following to help you make a judgment:
Who is Ulysses Wang?
Ulysses Wang is an International Certified Neuro-Linguistic Programming (NLP) Master Coach and Trainer.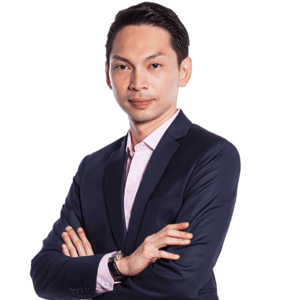 Ulysses Wang started his career as a telesales selling corporate sports hospitality packages. He was so bad in sales at the beginning and received 2 non-performance warning letters from his company. But then he kept learning and had great success in the corporate training industry.
Since his majority of clients are major oil and gas companies around Southeast Asia and the Middle East, he lost everything because of the global oil crisis.
He realised he actually knew nothing about business, so he decided to go back to fundamentals and start over again.
He then became obsessed with human behaviour. He thinks as long as he can master human behaviour, he will be able to reverse-engineer and influence all the important stakeholders in his business.
Through daily observation of people's communication, body posture, facial expression, hand gestures, he noticed a repeated pattern in human behaviour. And he came up with this secret technique called Neuro-Linguistic Programming ("NLP").
Recommendation: Here's The Best Alternative
What is The NLP Mind Mastery Method?
Ulysses Wang claims that there are more than 3000 students from 20 different countries in his course "The NLP Mind Mastery Method". There is also a LIVE certification program in Singapore, Malaysia, Dubai, Cambodia, Thailand and India.
The NLP Mind Mastery Method aims to teach people how to deeply influence other people's feelings, behaviour and reaction. And Ulysses Wang says you can master this skill in just 7 days, which is really incredible.
So what exactly is the NLP Mind Mastery Method?
Ulysses Wang says this skill can enable you to get more "YES" from others. He says this is the #1 most profitable skill in the world, because in coaching, training, presentations, negotiation, and sales, you can use this skill to influence people to take action and buy from you. So it's more like a sales skill that can make you money.
If you buy the course, you will get access to 33 video courses (more than 11 hours), summarised PDF notes, special digital wall posters, live event footage.
Who is NLP Mind Mastery Method For?
Ulysses says this course is for anyone who wants to influence others. Here are the four types of people who may benefit from this course:
Trainers
Coaches
Consultants
Presenters
Corporate Professionals
The NLP Mind Mastery Method Pricing
Ulysses Wang claims that the value you would receive from the NLP Mind Mastery Method is $2965, but he only charged you $37. That's obviously the best bargain you can claim.
But I reckon that's just his marketing tactic to "influence" people to give him money. There would be some upsells afterwards. So the $37 course is just the bait to lure into his sales funnel.
What is Ulysses Wang's Net Worth?
There is no actual data about Ulysses Wang's net worth. But very likely he should have accumulated quite a large amount of wealth over the past years.
In addition to selling his online courses, he has been doing a lot of live events in Singapore, Malaysia, Dubai, Thailand, Cambodia and India. He also helps some Fortune 500 companies to redefine performance through behavior. All these should have made him a lot of money.
Pros and Cons of Ulysses Wang?
Pros
Unconditional money-back guarantee (this is bold claim by Ulysses Wang, but not verified in reality)
Can learn the basics of NLP
Cons
The course content is bit abstract and theoretical
Hard to apply in real life
No guarantee that you would be able to influence other people
The linkage with making more money is not very strong
Most of the content can be found for free online
Is Ulysses Wang a Scam? Why Don't I Recommend NLP Mind Mastery Method?
Ulysses Wang is not a scam. You can definitely learn NLP from him. However, if you want to make more money after enrolling in his course, you might not be able to realise your dream. In fact, the course is more about making Ulysses Wang more money instead of helping you to make more money.
Ulysses Wang claims that if you want to dominate your market, you must understand human behaviours. That is undebatable. But can studying Ulysses Wang's course of NLP really help you understand human behaviours thoroughly in 7 days?
To be honest, I think the course is a bit theoretical. The techniques taught to influence other people are hard to apply in real life. There are many factors and assumptions to make the technique work.
Under different environments or scenarios, people's behaviours will be different. It's actually hard to make people always say "YES" to us.
Moreover, Ulysses Wang's course is more about improving your communication skills, but communication skills alone cannot make you more money. It's a kind of soft skill that you have to actually apply in your work to see results. And there's no guarantee that you will make more money because of improved communication skill.
What's more, he doesn't teach you a specific business model to go after, but only some communication skills, not even marketing strategies.
Learning the abstract soft skills may help a bit in your daily interaction with people. But If you want to make more money, especially passive income, I wouldn't recommend Ulysses Wang's course to you.
Is There an Easier and Better Alternative to Make More Money?
If you are new to online business and want to make more money online like Ulysses Wang himself, I would suggest you getting started with affiliate marketing on my #1 recommended training platform.
It is the easiest business model as you don't even need to handle customer service. You can even do it as a side hustle and quit your job later.
In affiliate marketing, you can run your business almost with zero cost. Most importantly, you don't need to invest in creating and developing any products. Therefore, you don't have any risk to start your first online business.
But How Much Can You Earn in Affiliate Marketing?
A 21-year old student from my #1 recommended training platform of affiliate marketing was able to earn $7,395 in just 1 week, which means he made more than $1k a day…all while using free traffic methods and affiliate marketing.
Wealthy Affiliate has existed for more than 10 years and there are many success stories over the years.
To give you more examples, here are some of the other inspiring success stories of Wealthy Affiliate members.
Where to Join Wealthy Affiliate?
Wealthy Affiliate has a very simple pricing scheme. It has free and premium membership.
If you want to feel about Wealthy Affiliate, you can sign up for the starter membership here (no credit card required). You can select to be a free member with no time limit.
And as a starter member, you can get instant access to the community, live chat, over 500 training modules, 2 classrooms, networking, commenting, 1 free website, access to the keyword tool.
You can enjoy all these values without paying a penny.
So I strongly recommend you to register a free account and see it yourself.