Are you looking for a Make Real Estate Real review? If you want to make money from investment, you might have heard of Jemal King. But you may wonder if he is a scam.
It's my passion to help people learn about online money-making opportunities. Over the years, I've reviewed a number of programs and softwares like the Make Real Estate Real programme.
In the past week, I have thoroughly researched the Make Real Estate Real course so I can tell you more about it.
As a disclaimer, I'm not affiliated with Jemal King. It means I'm not paid to write this review. So you can be sure that my words are unbiased.
At the end of this review, I'll also tell you a better alternative that has enabled me to make a full-time passive income online.
In this Make Real Estate Real review, I'm going to cover the following.
What is Make Real Estate Real?
Make Real Estate Real guides you through the process of getting involved in real estate.
The Make Real Estate Real program is divided into several modules that cover all aspects of real estate investing.
Below is a list of what's included:
Step 1 – Getting You Started
There are several steps involved in getting started in real estate investing.
In step 1, there are three sections:
The Mindset Masterclass – The first training focuses on your mindset. Here you'll find out how to set and reach your goals.

5 Rules Of Investing Masterclass – This section will explain the principles of real estate investing and how to master them for success.

Credit Repair And Leverage Masterclass – Real estate investing requires good credit unless you have millions to invest. There are 12 parts in this section that are meant to help you repair your credit. You will also be able to build your business credit.
Step 2 – Choosing Your Type Of Investment
When investing in real estate, you have a variety of options.
Here are a few different strategies:
Wholesaling Masterclass – Wholesale real estate is for people who don't have enough money to buy property. You will learn how wholesale can help you increase your real estate investing capital.

Fix And Flip Masterclass – An investor uses this strategy to find homes that need repair, buy them for cheap, fix them up, then resell them for profit.

Buy And Hold Masterclass – Investing in real estate is supposed to be a long-term strategy, and here you'll learn how to spot these types of investments.
Step 3 – Financing Your Investments
To buy properties, you'll need money. You will learn how to get it in step 3.
Here's how you do it:
Hard Money Financing Masterclass – Various financing options will be discussed in this section, such as hard money lenders, private lenders, and partnership and joint ventures.

Conventional Financing Masterclass – You can find information on getting the best interest rates and traditional loans in this section.

Contracts And Entities Masterclass – Creating contracts and setting up your business are both covered here.
Step 4 – Adding Value And Managing Your Properties
After you buy properties, you'll need to manage them. Here's how you'll do that:
Renovation Masterclass – This section is essential if you intend to flip houses. Using a contractor and project manager will help you understand where a house's value lies.

Property Management Masterclass – You will learn how to find good tenants in this section.

Insurance Masterclass – This section will teach you how to protect yourself and your family with insurance.
Step 5 – Protecting Your Investments
Last up is training on protecting your investments.
Here's what you'll learn here:
Financing Your Properties In The Crisis Masterclass – You will learn how to buy investment properties during times of crisis and lockdown.

Real Estate Law Masterclass – Real estate involves a lot of different laws. The contracts will also be taught here, along with how to write them properly.

Protecting Your Assets Masterclass – You will learn accountancy principles here, as well as how to protect your investments long-term.
Recommendation: Here's The Best Alternative
Who Is Jemal King?
Jemal King created Make Real Estate Real and appears to have achieved great success.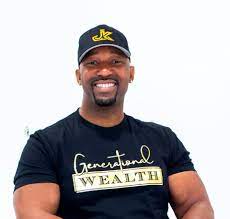 After leaving professional football, he became a cop in Chicago. He started multiple businesses as a cop.
He has businesses in real estate, security, and his online brands 9 to 5 Millionaire and Make Real Estate Real.
Even after becoming a millionaire, Jemal continued to work as a cop. While running his businesses, he still did that.
He was not a suburban cop either.
Jemal has definitely earned my respect.
Make Real Estate Real Price
There are two prices for this program.
The first one costs $997 and includes training. The second is a training program with bonuses included. It will cost $997 plus $97 per month.
Most real estate courses cost around $997. There are also bonuses included in the monthly charge of $97.
Make Real Estate Real Pros
1. Jemal King is a legit coach
There are a lot of people who fake success online. But Jemal King is a successful businessman. It seems that he knows what he is talking about.
Make Real Estate Real Cons and Complaints
1. The course is expensive
The price of the course is excessive to me. There is no guarantee that you can get back what you have paid for.
Though housing and rental property markets remain favorable, buying and managing rental properties are not an easy task.
2. Not a good business model
Getting started in real estate investing is difficult and expensive.
It's very difficult to invest a small amount in a rental property. Homes are expensive assets, with median home prices exceeding $200,000.
Moreover, since rental properties usually feature multiple units and qualify as commercial properties, their values usually rise from there.
3. No refund policy
The refund policy isn't mentioned anywhere on the site, and I needed to read through the lengthy terms and conditions section.
I searched for it, but I could not find it. A bad sign, that is.
Recommendation: Here's The Best Alternative
Is Jemal King a scam?
Jemal King is not a scam. You can learn a lot about property investment in the Make Real Estate Real course.
It sounds like a good idea to invest money in real estate. But the ROI (returns on investment) for property investing has decreased over the years.
Besides, property investing requires a lot of initial capital and it takes a long time to pay off the mortgage loan.
You might be forced to cut your budget on most leisure activities such as travelling to make ends meet.
It's as risky as stock trading when a lot of your money is locked in the land which has extremely low liquidity. In case you need an emergency fund, you'll be in big trouble.
Many people like doing property investment to generate passive income for retirement, but that's not a good idea because of the risk involved.
If you don't want to bear risk, there is a better alternative to make passive income for retirement.
In recent years, the world has undergone a massive change due to the Internet which has created a lot of opportunities to make money online. In other words, it's absolutely possible for you to generate passive income instead of betting on the property market.
While the real estate market is volatile and might rise or fall in value, a digital asset can always give you stable cash flow and it only takes 1-2 years to build a sustainable online business.
And if you still decide to buy a property, you can have a digital asset to pay for your mortgage loan. That way, your risk will be greatly reduced.
In the next section, I will introduce you to the best online business model to start today.
Is There A Better Alternative To Make Real Estate Real?
If you want to make a stable and secure stream of passive income, I would suggest you starting an affiliate marketing business online.
Affiliate Marketing is perfect for anyone who is new to online business.
In fact, of all the online business models I've tried, affiliate marketing is the easiest and most rewarding so far.
In affiliate marketing, you can actually run your business almost with zero cost and achieve a steady and sustainable passive income to pay for your bills. You don't need any initial capital and can even do it as a side hustle.
And if you really want to learn affiliate marketing and build a business from scratch, I'd recommend you to get started with the most reputable platform for affiliate marketing: Wealthy Affiliate.

Wealthy Affiliate is an all-in-one platform for building your affiliate marketing business from scratch. It offers you a free account (including a free website) with comprehensive training on SEO (free traffic methods), which enables you to get started with affiliate marketing right away without paying a penny.
But How Much Can You Earn with Wealthy Affiliate?
A 21-year old student from Wealthy Affiliate was able to earn $7,395 in just 1 week, which means he made more than $1k a day…all while using free traffic methods.
Wealthy Affiliate has existed for 15 years and there are many success stories in the past decade.

To give you more examples, here are some of the other inspiring success stories of Wealthy Affiliate members.

Where to Join Wealthy Affiliate?

Wealthy Affiliate has a very simple pricing scheme. It has free and premium membership.
If you want to feel about Wealthy Affiliate, you can sign up for the free starter membership here (no credit card required). You can select to be a free member with no time limit.
And as a starter member, you can get instant access to the community, live chat, over 500 training modules, 2 classrooms, networking, commenting, 1 free website, access to the keyword tool.

You can enjoy all these values without paying a penny.
So I strongly recommend you to register a free account and see it yourself.